Overview of Gloria Golf Resort - All Inclusive
Choose dates to view prices
Standard Single Room, Garden Area

Photos of Standard Single Room, Garden Area

Room amenities

258 sq ft

Sleeps 3

1 Double Bed OR 2 Twin Beds

More details

Room information

Bed details

Sleeps

Max people: 3Max adults: 1Max children: 2

Room details

1 Double Bed or 2 Twin Beds

258-sq-foot room, balcony/patio with garden views

Internet - Free WiFi

Entertainment - Satellite channels and pay movies

Food & Drink - Coffee/tea maker, minibar, 24-hour room service, and free bottled water

Bathroom - Private bathroom, shower/tub combination, bathrobes, and slippers

Practical - Safe, twin sofa bed, and desk

Comfort - Air conditioning and daily housekeeping

Need to Know - No cribs (infant beds) available, bed sheets not available

Smoking And Non-Smoking

Connecting/adjoining rooms can be requested, subject to availability

Standard Single Room

Photos of Standard Single Room

Room amenities

258 sq ft

Sleeps 3

1 Double Bed OR 2 Twin Beds

More details

Room information

Bed details

Sleeps

Max people: 3Max adults: 1Max children: 2

Room details

1 Double Bed or 2 Twin Beds

258-sq-foot room, balcony/patio with garden views

Internet - Free WiFi

Entertainment - Satellite channels and pay movies

Food & Drink - Coffee/tea maker, minibar, 24-hour room service, and free bottled water

Bathroom - Private bathroom, shower, bathrobes, and slippers

Practical - Safe, desk, and phone

Comfort - Air conditioning and daily housekeeping

Accessibility - Wheelchair accessible

Need to Know - No cribs (infant beds) available, bed sheets not available

Smoking And Non-Smoking

Connecting/adjoining rooms can be requested, subject to availability

Executive Villa, 2 Bedrooms, 2 Bathrooms, Garden Area

Photos of Executive Villa, 2 Bedrooms, 2 Bathrooms, Garden Area

Room amenities

839 sq ft

Sleeps 5

1 King Bed and 2 Twin Beds

More details

Room information

Bed details

Sleeps

Max people: 5Max adults: 5Max children: 3

Room details

1 King Bed and 2 Twin Beds

839-sq-foot room, patio with garden views

Layout - 2 bedrooms, living room, and sitting area

Internet - Free WiFi

Entertainment - Satellite channels and pay movies

Food & Drink - Coffee/tea maker, minibar, 24-hour room service, and free bottled water

Bathroom - Private bathroom, separate bathtub and shower, bathrobes, and slippers

Practical - Safe, twin sofa bed, and desk; free cribs/infant beds available on request

Comfort - Air conditioning and daily housekeeping

Need to Know - Bed sheets not available

Smoking And Non-Smoking

Connecting/adjoining rooms can be requested, subject to availability

Standard Room, Garden Area

Photos of Standard Room, Garden Area

Room amenities

258 sq ft

Sleeps 3

1 Double Bed OR 2 Twin Beds

More details

Room information

Bed details

Sleeps

Max people: 3Max adults: 3Max children: 1

Room details

1 Double Bed or 2 Twin Beds

258-sq-foot room, balcony/patio with garden views

Internet - Free WiFi

Entertainment - Satellite channels and pay movies

Food & Drink - Coffee/tea maker, minibar, 24-hour room service, and free bottled water

Bathroom - Private bathroom, shower/tub combination, bathrobes, and slippers

Practical - Safe, twin sofa bed, and desk; free cribs/infant beds available on request

Comfort - Air conditioning and daily housekeeping

Need to Know - Bed sheets not available

Smoking And Non-Smoking

Connecting/adjoining rooms can be requested, subject to availability

Family Suite, 2 Bedrooms, 2 Bathrooms

Photos of Family Suite, 2 Bedrooms, 2 Bathrooms

5/5 guest room rating

Room amenities

732 sq ft

Sleeps 5

1 Double Bed and 2 Twin Beds

More details

Room information

Bed details

Sleeps

Max people: 5Max adults: 4Max children: 4

Room details

1 Double Bed and 2 Twin Beds

732-sq-foot room, balcony/patio with garden views

Layout - 2 bedrooms and sitting area

Internet - Free WiFi

Entertainment - Satellite channels and pay movies

Food & Drink - Coffee/tea maker, minibar, 24-hour room service, and free bottled water

Bathroom - 2 bathrooms, separate bathtub and shower, bathrobes, and slippers

Practical - Safe, twin sofa bed, and desk; free cribs/infant beds available on request

Comfort - Air conditioning and daily housekeeping

Need to Know - Bed sheets not available

Smoking And Non-Smoking

Connecting/adjoining rooms can be requested, subject to availability

Villa, 2 Bedrooms, 2 Bathrooms, Garden Area

Photos of Villa, 2 Bedrooms, 2 Bathrooms, Garden Area

5/5 guest room rating

Room amenities

710 sq ft

Sleeps 5

1 King Bed and 2 Twin Beds

More details

Room information

Bed details

Sleeps

Max people: 5Max adults: 5Max children: 3

Room details

1 King Bed and 2 Twin Beds

710-sq-foot room, balcony/patio with garden views

Layout - 2 bedrooms, living room, and sitting area

Internet - Free WiFi

Entertainment - Satellite channels and pay movies

Food & Drink - Coffee/tea maker, minibar, 24-hour room service, and free bottled water

Bathroom - 2 bathrooms, separate bathtub and shower, bathrobes, and slippers

Practical - Safe, twin sofa bed, and desk; free cribs/infant beds available on request

Comfort - Air conditioning and daily housekeeping

Need to Know - Bed sheets not available

Smoking And Non-Smoking

Connecting/adjoining rooms can be requested, subject to availability

Suite, 1 Bedroom

Photos of Suite, 1 Bedroom

Room amenities

473 sq ft

Sleeps 4

1 Double Bed

More details

Room information

Bed details

Sleeps

Max people: 4Max adults: 3Max children: 2

Room details

1 Double Bed

473-sq-foot room, balcony/patio with garden views

Layout - Bedroom

Internet - Free WiFi

Entertainment - Satellite channels and pay movies

Food & Drink - Coffee/tea maker, minibar, 24-hour room service, and free bottled water

Bathroom - Partially open bathroom, shower, bathrobes, and slippers

Practical - Safe, twin sofa bed, and desk; free cribs/infant beds available on request

Comfort - Air conditioning and daily housekeeping

Need to Know - Bed sheets not available

Smoking And Non-Smoking

Connecting/adjoining rooms can be requested, subject to availability

Junior Suite

5/5 guest room rating

Room amenities

377 sq ft

Sleeps 4

1 King Bed

More details

Room information

Bed details

Sleeps

Max people: 4Max adults: 3Max children: 2

Room details

1 King Bed

377-sq-foot room, balcony/patio with garden views

Internet - Free WiFi

Entertainment - Satellite channels and pay movies

Food & Drink - Coffee/tea maker, minibar, 24-hour room service, and free bottled water

Bathroom - Private bathroom, shower, bathrobes, and slippers

Practical - Safe, twin sofa bed, and desk; free cribs/infant beds available on request

Comfort - Air conditioning and daily housekeeping

Need to Know - Bed sheets not available

Smoking And Non-Smoking

Connecting/adjoining rooms can be requested, subject to availability

Standard Room

Room amenities

258 sq ft

Sleeps 3

1 Twin Bed OR 2 Twin Beds

More details

Room information

Bed details

Sleeps

Max people: 3Max adults: 3Max children: 1

Room details

1 Twin Bed or 2 Twin Beds

258-sq-foot room, balcony/patio with garden views

Internet - Free WiFi

Entertainment - Satellite channels and pay movies

Food & Drink - Coffee/tea maker, minibar, 24-hour room service, and free bottled water

Bathroom - Private bathroom, shower, bathrobes, and slippers

Practical - Safe, twin sofa bed, and desk; free cribs/infant beds available on request

Comfort - Air conditioning and daily housekeeping

Accessibility - Wheelchair accessible

Need to Know - Bed sheets not available

Smoking And Non-Smoking

Connecting/adjoining rooms can be requested, subject to availability
Rating 5 - Excellent. 23 out of 35 reviews
Rating 4 - Good. 9 out of 35 reviews
Rating 3 - Okay. 0 out of 35 reviews
Rating 2 - Poor. 1 out of 35 reviews
Rating 1 - Terrible. 2 out of 35 reviews
4.4/5
Property conditions & facilities
Stayed 10 nights in Aug 2020
Traveled with family and small children
Liked: Cleanliness, staff & service, amenities, property conditions & facilities
Amazing place to stay. Food was excellent and there were many options for bars and pools. Kids loved the water slides and while they didn't go into kids club the facilities they had were great
Stayed 10 nights in May 2019
Liked: Cleanliness, property conditions & facilities
Up and Down but overall a Bad Experience
The Hotel and its facilities are good however I encountered several very disappointing and serious issues as described below; in addition I found the food selection to be low compared to other Hotels I have visited in the region. The problems encountered during my stay are as follows: 1) Upon arrival the Junior suite was not as described in Expedia. Single separate beds were specified whereas upon arrival I was informed that no suite room of any kind had single separate beds. The Hotel blamed Expedia and vice versa. The result, I was made to wait 4 hours at reception after a long and arduous journey until a standard room was finally allocated; in effect I lost a full day as I entered the room @ 18:00 2) I was to be paid a refund for downgrading to a standard room but was awarded far less than the difference in the price of rooms displayed at the time of booking; I have raised this as a complaint with Expedia 3) The standard room allocated had a bad damp smell and my friend and I had to move to another room after 2 days 4) Last but not least and worse of all is that both of us suffered food poisoning on our last night. Hospital reports were sent as proof but these were dismissed by Gloria with a standard response received that was sent to another guest who suffered the same several years ago. Subsequent messages for updates etc. have been ignored by the Hotel. Considering you can't eat anywhere else I am dumbfounded to say the least My recommendation - STAY AWAY
Stayed 3 nights in Aug 2018
Liked: Cleanliness, staff & service, property conditions & facilities, room comfort
Turkish Felight.
Second time at this hotel, and going again in September (golf). Overall it is excellent with attentive staff good food with plenty of choice and premium drinks. Only downer is the 'champagne' which is a very flat white wine. Could really do with using Cava.. Lovely grounds with shade and trees. Plenty of space and a beautiful beach and pier with bar.
Stayed 7 nights in May 2018
Liked: Cleanliness, staff & service, property conditions & facilities, room comfort
Beautiful hotel, pools and grounds
My friends and l have just had a fantastic week's holiday. From day 1 we were wishing that we had made it a fortnight. The staff were friendly and helpful, for my birthday they arranged champagne and flowers in my room. We booked one of the a la carte restaurants to eat in and they served a special dessert and birthday cake! I had spa treatments hair, feet and nails, as well as a well stock refrigerator bar in our room. Prepared to pay excess when we booked out, l only had to pay for my spa treatments! The pools, water park and beach were spectacular, never mind the golf and local amenities in Belek. The weather was hot hot hot but everywhere air conditioners kept us cool indoors. Just arrived home and l would go back tomorrow if l could...
Stayed 7 nights in Aug 2017
Stay in the know with the Expedia app
Get real-time notifications, view your trip details, and access mobile-only deals.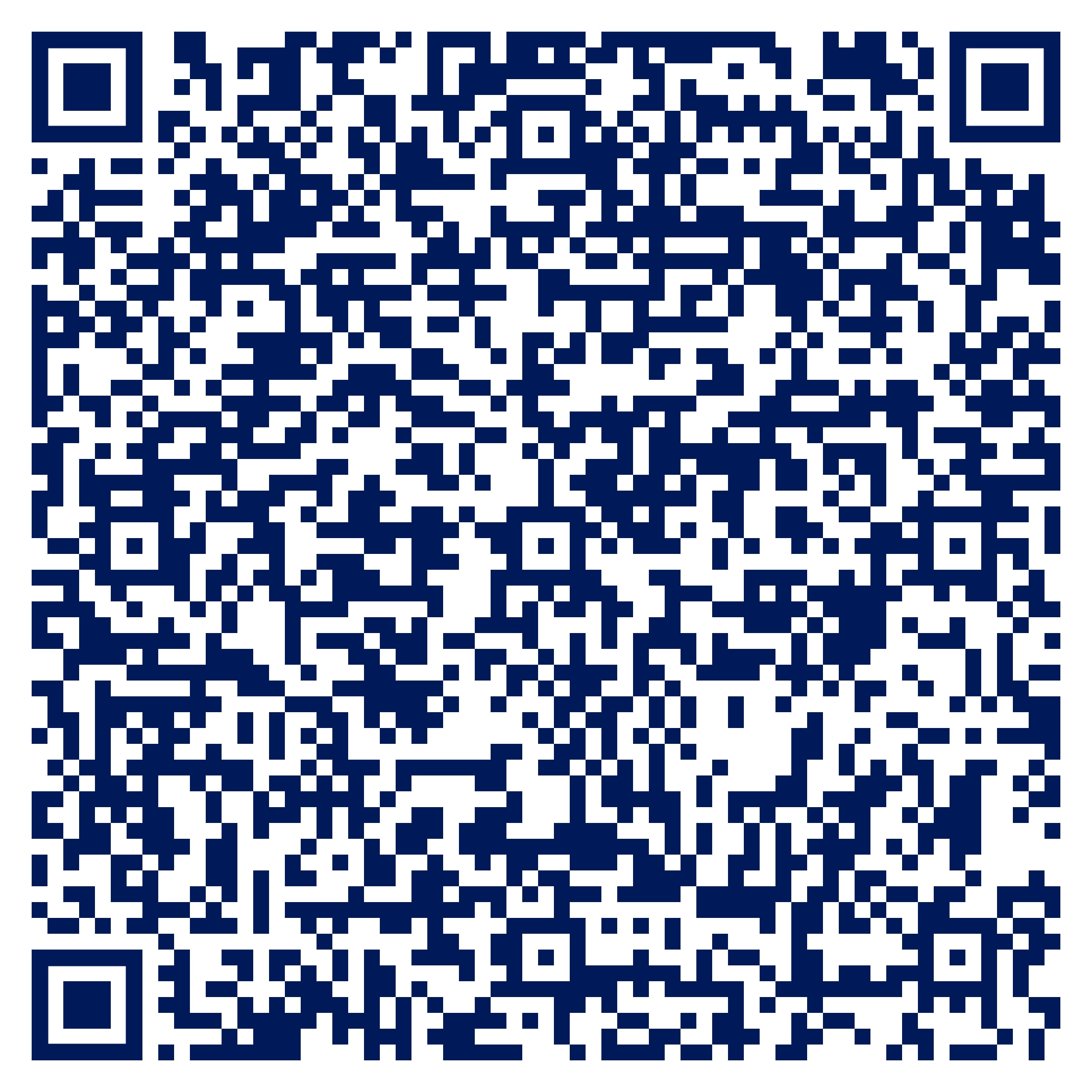 Scan the QR code