By Expedia Guest Author, on May 9, 2016
10 reasons to visit Montana
Here's the thing: There are so many places to visit in the United States (and the world, for that matter) that sometimes it's hard to pick a vacation destination. That's where I come in. Please allow me to introduce you to my best girl, Montana.
Sitting at 147,040 square miles, Montana is a big and beautiful place. If I were to describe her, the traits I'd use would be striking, charming, and captivating. From her wind-swept prairies to her snowcapped mountain peaks, Montana is a stunner.
Without further ado, here are 10 reasons to visit Montana.
1. Big blue sky + nighttime stargazing
The fact of the matter is this: Montana is called "big sky country" for a reason. And when you come here and take in the views, you'll see why. The landscape tends to take center stage and sometimes it's hard to tell where the Earth ends and the sky begins. Plus, there's very little light pollution, making it easier to see the stars that watch over the state.
2. Glacier National Park
Encompassing 1 million acres, Glacier National Park is home to the Going-to-the-Sun Road, historic lodges, backcountry chalets, 700+ miles of hiking trails, 25 glaciers, a plenitude of wildlife, cascading waterfalls, and incredible glacial-carved terrain. An added bonus: Glacier National Park is open year-round and each season provides a distinct look and experience in the park.
3. The air
Okay, hear me out on this one. There's something extra special about Montana's air. I'm not sure if it's the sweeping wind along the Rocky Mountain Front, the crisp mountain air that practically insists you roll the windows down as you're cruising down a backcountry mountain road, or the incredible amounts of snow (you know the good stuff—fresh, light powder that blankets the mountains and creates incredible skiing terrain) that contribute to the smell of Montana air. Whatever it is, it's perfection. And breathing it in makes you sleep better, lowers stress levels, and makes you want to be outside as much as possible, soaking it all in.
4. Montana is a fly-fishing haven
Even if you've never cast a fishing line, one trip on Montana's blue-ribbon trout rivers is certain to quickly turn you into a fly-fishing lover. Montana's fish are much like the people who call the state home—they're feisty, fighters (in a good way), and there's no place they'd rather be that in the glacial-fed waters of Big Sky Country. Plus, Montana was the inspiration for the book (and movie) A River Runs Through It.
5. The Bitterroot Valley
Truth time: The Bitterroot Valley is one of Montana's best-kept secrets. Just south of Missoula, the 96-mile-long valley is framed by the Bitterroot Mountains on the west and the Sapphire Mountains on the east. It's also home to the Bitterroot River (one of the best fly-fishing rivers in the state), the birthplace of modern-day Montana (Stevensville and the Historic St. Mary's Mission), and numerous cute towns. Add in rock climbing terrain, wildlife, and incredible hiking trails, and the Bitterroot Valley is basically a vacationer's dream.
6. The food, oh the food
We all know that when you think of Montana, food is not the first thing that pops into your mind. But this food-loving girl is happy to tell you that I've tasted almost all of the food in the state (hey, it's part of my job) and it is delicious. One of the surprising elements to Montana's food scene is the focus on local. Here in Western Montana, most of our chefs and restaurateurs put a major emphasis on serving locally sourced, fresh dishes, which means you'll see things like morel mushrooms, bison, yak, pasta, Flathead cherries, and huckleberries making their way into many culinary offerings.
7. Montana is wild
There are few places that are still untouched and off-the-grid, but I'm happy to tell you that wild places still exist in Montana. From the Bob Marshall Wilderness Complex to the Cabinet Mountains Wilderness and the Missouri River Breaks, Montana is home to wild country.
8. The people: first nations, cowboys, artists and outdoor lovers
I'm a firm believer that Montanans are some of the nicest, most genuine people you'll ever meet. Montana's residents are made from a melting pot of backgrounds, including Montana's Indian nations (Montana is home to 7 reservations and 12 tribes), working cowboys, small-town cafe owners, writers, and fly-fishing guides.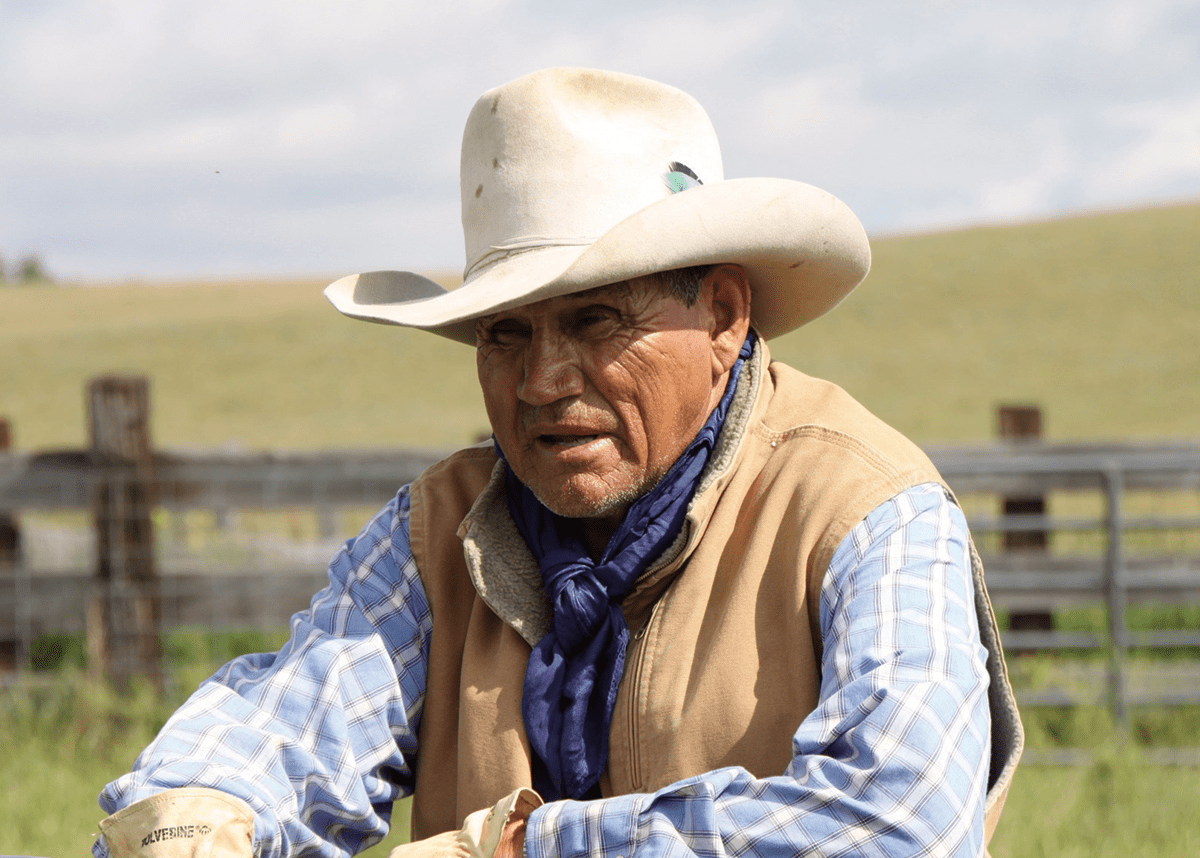 9. Flathead Lake
The largest freshwater lake west of the Mississippi River, Flathead Lake is still largely unknown in the country. It has 185 miles of shoreline, numerous islands (the largest of which is a day-use state park that's home to a herd of wild horses), great fishing, and incredible sailing and boating opportunities. Plus, the world's tastiest fruit—Flathead cherries—grown in orchards along the lake.
10. The views
Hands down, Montana has some of the best views in the country. And the best part is most of them are easily accessible. Some of my favorites include the Mission Mountains from Ravalli Hill, Wild Goose Island from Glacier National Park's Going-to-the-Sun Road, the view of Missoula from Mount Sentinel, and the Clark Fork River along Highway 200.
What do you love most about Montana?
Discover more about Montana here.
A native of Montana, Tia Troy was raised in the shadows of the Rocky Mountains in the charming small town of Augusta. Growing up in her family's general store, Tia started telling visitors to Big Sky Country about the best places to go and things to see at an early age. Since 2005, she's been working in Montana's travel and tourism agency, and today is the public relations and communication manager for Glacier Country Tourism. You can connect with her at @MontanaTia or read more stories of her Montana travels at www.glaciermt.com/blog.