By Kohleun Adamson, on April 10, 2018
11 US cities that feel like international destinations
American culture is a rich fusion of customs and histories from all over the globe and centuries past. In the U.S., you're as likely to find life-changing samosas as you are a comforting plate of barbecue and coleslaw. To celebrate this, we're highlighting 11 of America's most culturally diverse cities, in no particular order, where you might feel like you've arrived in another country. Don't be fooled, though—Americana is different everywhere you look, whether you're celebrating Oktoberfest in Texas or watching a Bollywood premiere in California. These destinations ought to be the most popular U.S. cities for international travelers who want to experience one of America's finest features: its inclusive spirit. Revisit your family's heritage or encounter a whole new side of America, and whatever you do, embrace the flavors, people, and festivities that make the 50 states a great place to travel.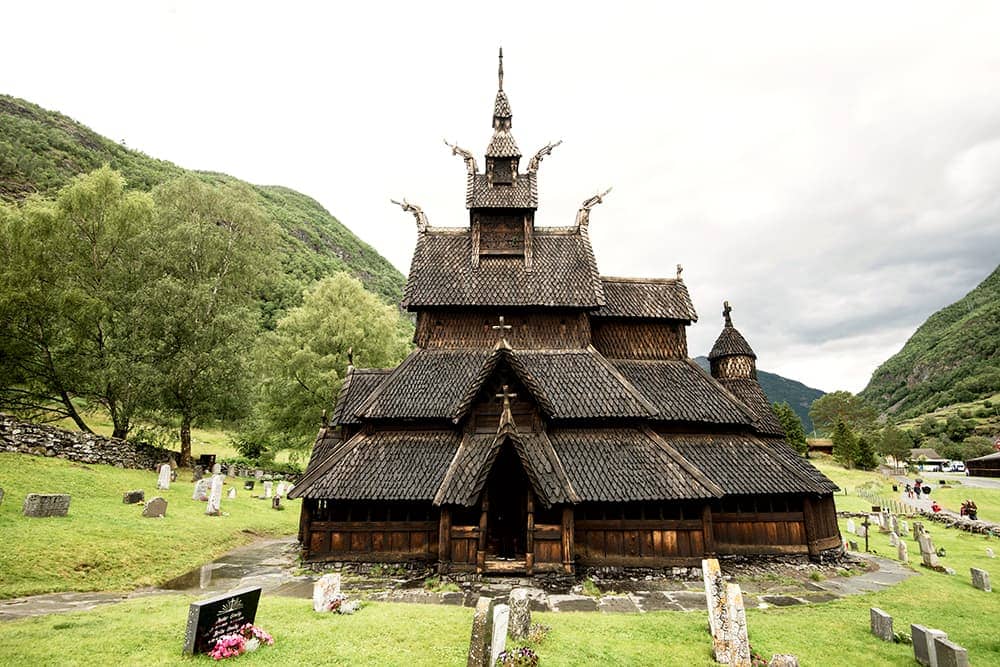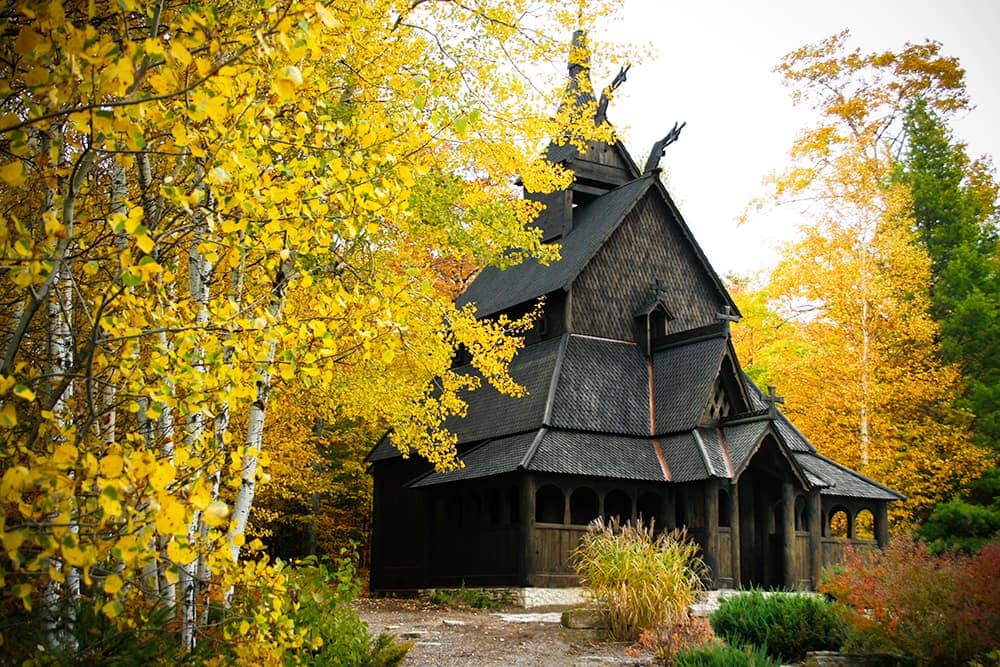 Norway: Flickr/Stevan Nicholas; Washington Island: Flickr/Leif and Evonne
Today, just over 700 people call Washington Island home, and many of them can trace their story back to another island: Iceland. This idyllic village has long been an oasis for Scandinavian-Americans, especially folks of Icelandic and Danish decent. Not only does this community embrace their international culture—they are always happy to tell you about the waterfront pioneer history that sets this place apart.
Cultural encounters – At first glance, Jacobsen Museum is just a tiny log cabin. Look closer and this museum is filled with found Native American artifacts, Jens Jacobson's own carvings, and debris from the many legendary shipwrecks at Death's Door (the strait that connects Lake Michigan to Green Bay).
Food for thought – The Koyen Collection is a marketplace for Northern European cuisine, handcrafted arts and jewelry, and some good old-fashioned pub time. It's anchored by K.K. Fiske Restaurant, where you've got to order the lawyers—they're actually burbot fish, not attorneys, so don't worry—and try a seasonal sangria at the Granary Saloon.
Come one, come all – Stop for a moment of meditation at the island's traditional stavkirke, which is modeled after the 12th-century Borgund Stave Church in Norway. The meandering prayer path and the stavkirke's simple wood interior will bring you back to nature.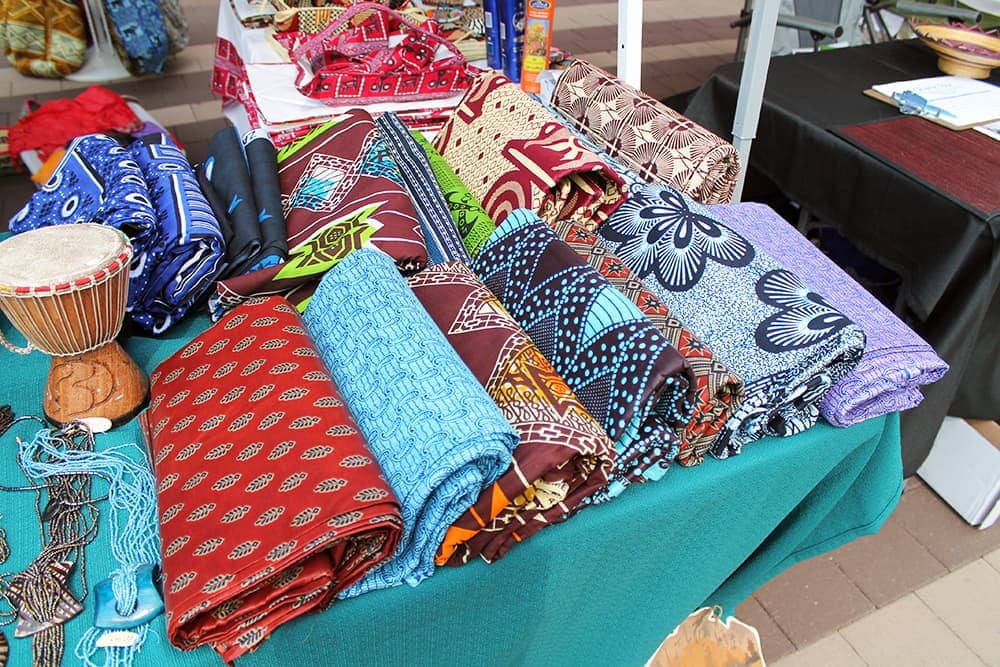 Silver Springs via Flickr/Elvert Barnes
Silver Spring is known for its wonderfully walkable city center and the East African influence that brings this place to life. This community keeps the traditions of Ethiopia alive in aromatic cuisine and cultural events, while celebrating the achievements of today's generation of African-American artists and entrepreneurs.
Cultural encounters – Downtown Silver Spring is full of local public art, from sculptures and murals to live theater and dance. Princess Mhoon Dance Institute is among the city's performing arts programs, and choreographer Mhoon and her students have been invited to perform for Michelle Obama in celebration of Black History Month.
Food for thought – Start your morning at Kefa Café, an amazing coffee shop with an art gallery and good vibes, run by sisters Lene and Abeba Tsegaye. Their espresso-pulling powers are impeccable. For dinner, get a table at the elegant Bete Ethiopian Cuisine & Cafe. The name Bete means "home" in Amharic, and you'll feel like a kid at the dinner table again—if you grew up on hearty yeatakilt wot and injera.
Come one, come all – Silver Spring honors its many African cultures  with festivals, conventions, and markets. Celebrate the music, art, and movement of Southern Africa at the Ubuntu Festival on May 20th. Thinking ahead? The beloved FestAfrica is expected to return in August 2019, so mark your calendar. Contemporary and folk music, dance, food, comedy shows, and arts and crafts round out this weekend of fun and entertainment for all ages and backgrounds.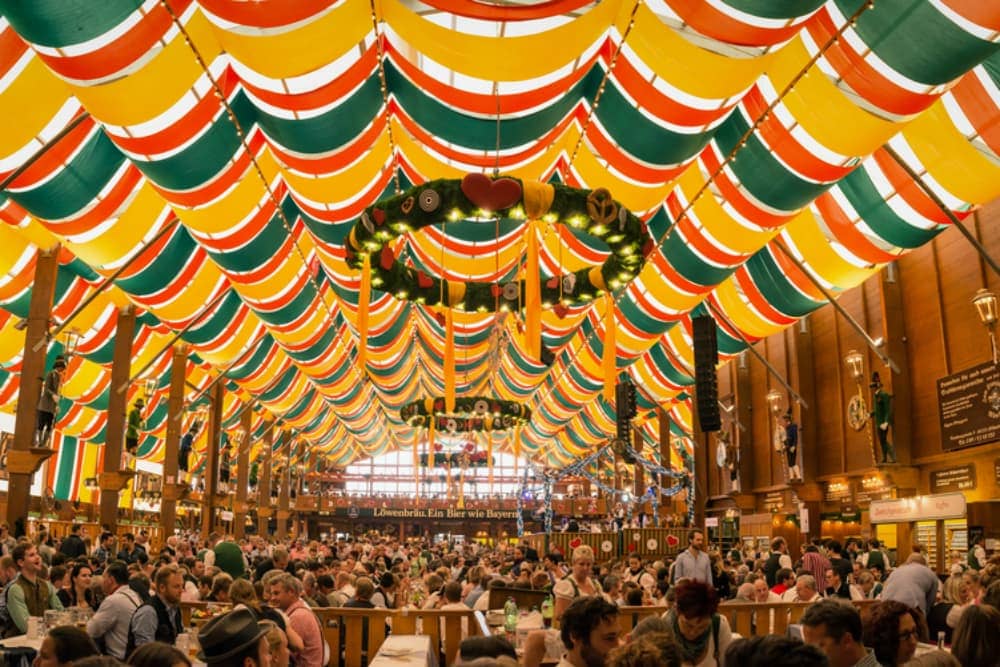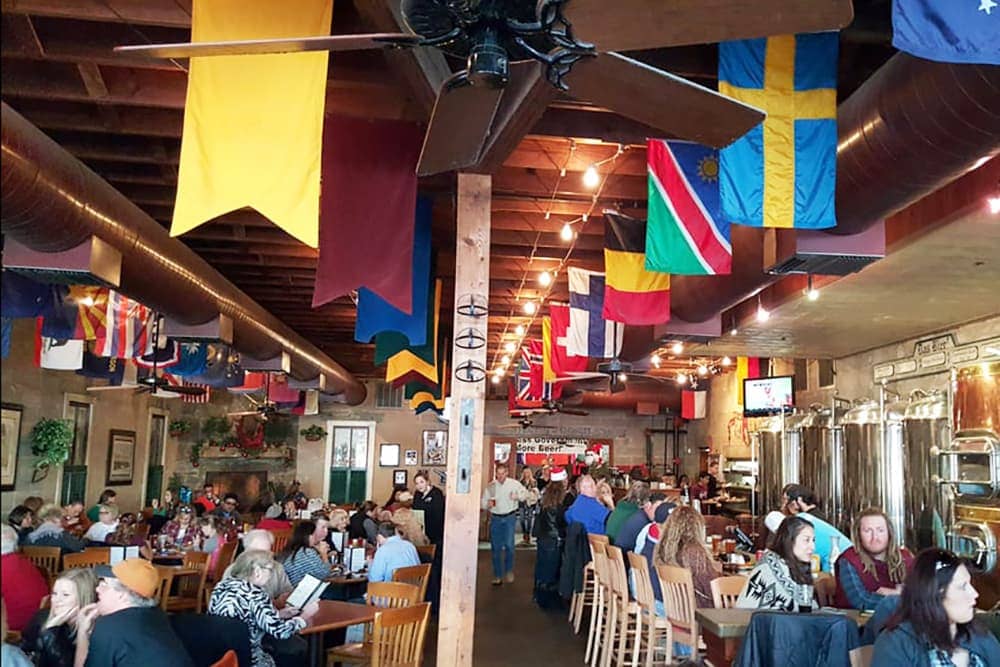 Fredericksburg via Yelp/Oswald C.
What do Texas Hill Country and Bavaria have in common? What don't they? Bold, rustic, and larger than life, this cultural fusion is right at home in Fredericksburg. Time is certainly changing this city into a contemporary cowboy town, but the bustling downtown area maintains its Bavarian-American ambiance. Even many of the street signs include their German name, like Main Street, known historically as Hauptstrasse.
Cultural encounters – Take in the colorful blend of western saloons and Bavarian architecture on a walking tour of Fredericksburg's Historic District. Spend lots of time on Main Street and check out the White Elephant Saloon, built in 1888, and be sure to tour the historical houses, as many are open to the public as stores, restaurants, and landmarks.
Food for thought – If you've ever wanted to embark on a quest for the best schnitzel in Texas—and you should know, there's a lot—Fredericksburg is a great place to start. Make sure your tasting includes the hometown favorites from Friedhelm's Bavarian Inn, Der Lindenbaum, and the Old German Bakery & Restaurant.
Come one, come all – Dance, sing, guzzle, and eat your fill of German culture at Oktoberfest, which takes over the town the first long weekend in October. This annual festival has been running for over 35 years, and it's worth planning a getaway around.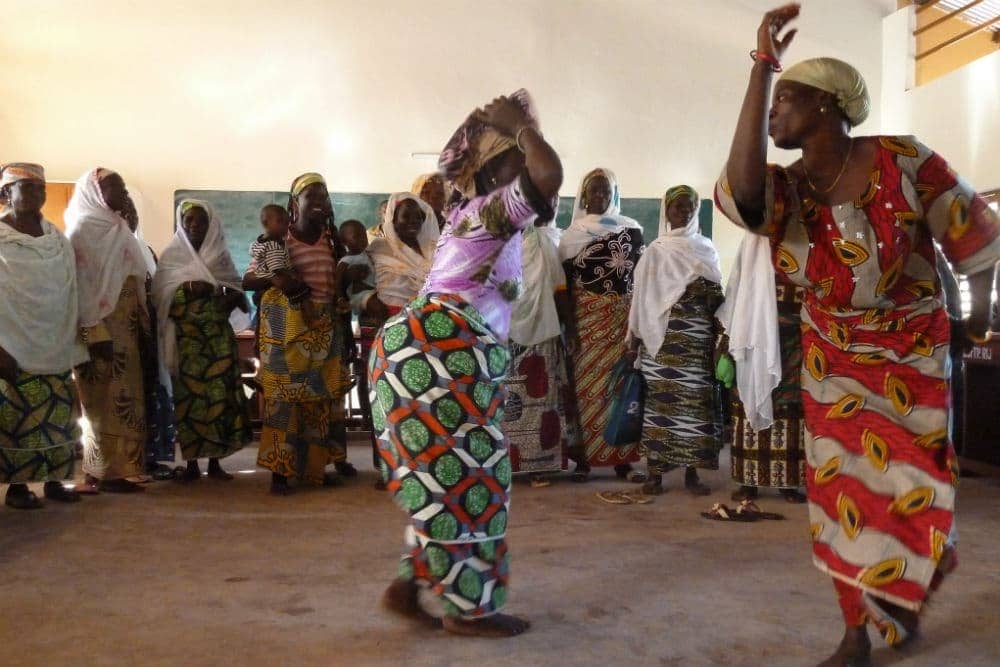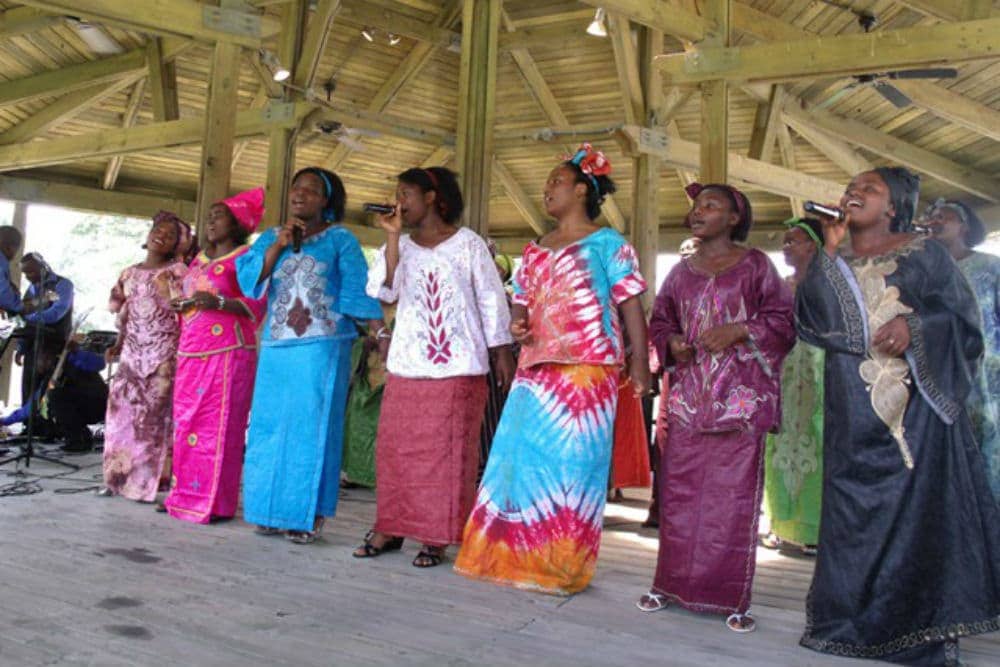 Benin via Flickr/_U.S. Army Corps of Engineering Europe District_; Mobile via Mobile International Festival
Africatown, known officially as Plateau, is a historical African settlement located 3 miles from downtown Mobile. In 1860, more than 100 people—many of them children—were brought to Mobile in an illegal slave ship from the region that became modern-day Benin in West Africa. Wreckage of this vessel, the Clotilda, was just discovered in January 2018, reopening the conversation of America's tragic past. Today, Plateau is lush and residential, with many of the old houses still standing as historical markers.
Cultural encounters – Stop by the Africatown Welcome Center to learn more about the community and their Beninese-American heritage. This district is a piece of the greater mosaic of Mobile's history, and you can follow this along the African-American Trail, which includes the Plateau and Carlen neighborhoods and the district around Baltimore Street, among other significant sites.
Food for thought – Mobile's signature soul food is inseparable from its African roots. Savor the blending of cultures and flavors at Mary's Southern Cooking. This cafeteria-style gem is known all over town for their baked chicken and yams that will haunt your dreams.
Come one, come all – Each year, the city of Mobile raises up the many customs and people who enrich the city and the country as a whole. Join the 35th annual Mobile International Festival this November. The event usually takes place toward the end of the month.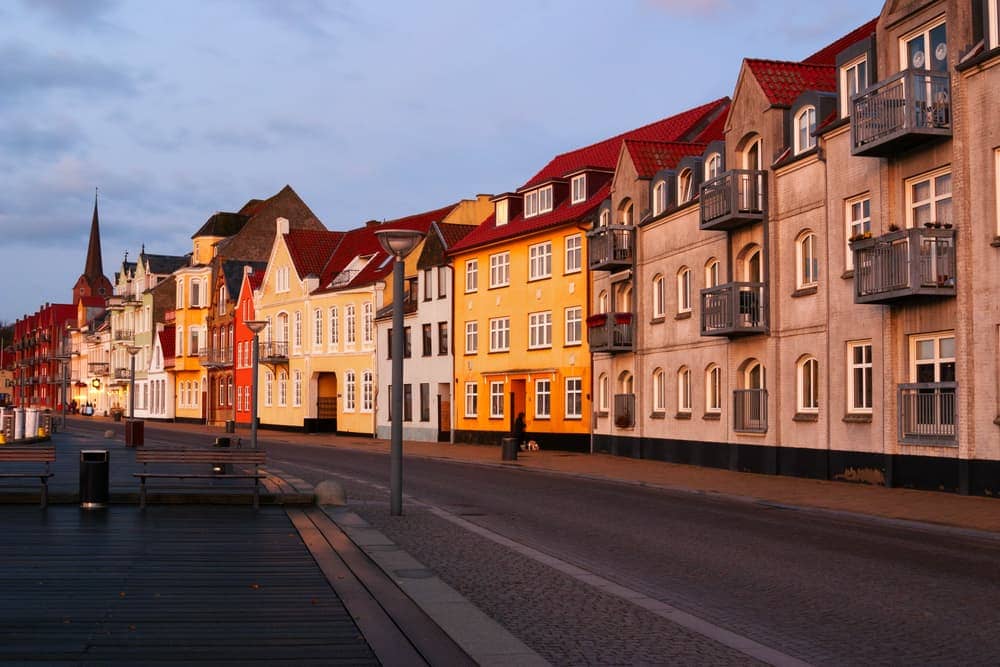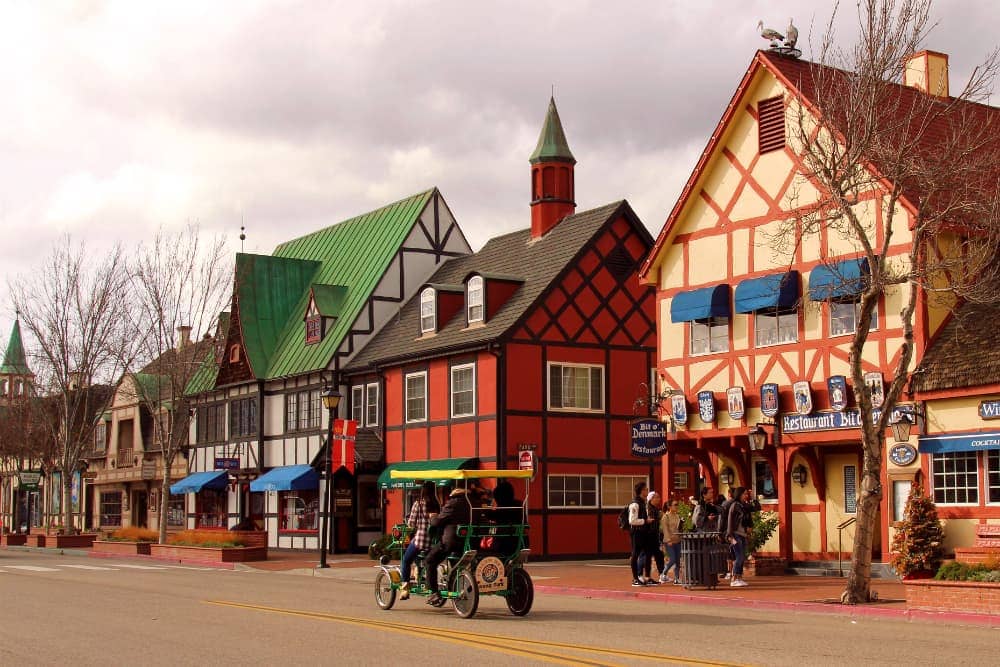 Solvang via Flickr/Prayitno
Located in Santa Barbara County, Solvang is a lovely Danish village surrounded by stunning wine country. Win, win. As you wander between the horse-drawn trolleys and half-timbered houses, you'll feel like you've stepped back in Denmark's history. But you'll be glad you're still in 21st-century California when you start snapping selfies in front of the Hamlet Square windmill #LookMomNoPassport.
Cultural encounters – Around here, local museums pay homage to their Danish heritage. Visit the Hans Christian Andersen Museum at the Book Loft to learn more about Denmark's master storyteller, and discover the Danish pioneer experience at Elverhøj Museum of History & Art.
Food for thought – Solvang is home to more than half a dozen Danish bakeries. If you've never had a stroopwafel, this is the place to try ten! It's two waffle cookies with gooey caramel or jam filling. The folks at the Solvang Bakery make theirs with a cream and jam.
Come one, come all – The Danish Heritage Festival, Danish Days, brings even more color and energy to town—if that's possible—this September 14-16. Watch blacksmith demos, community dances, and tour a Viking encampment!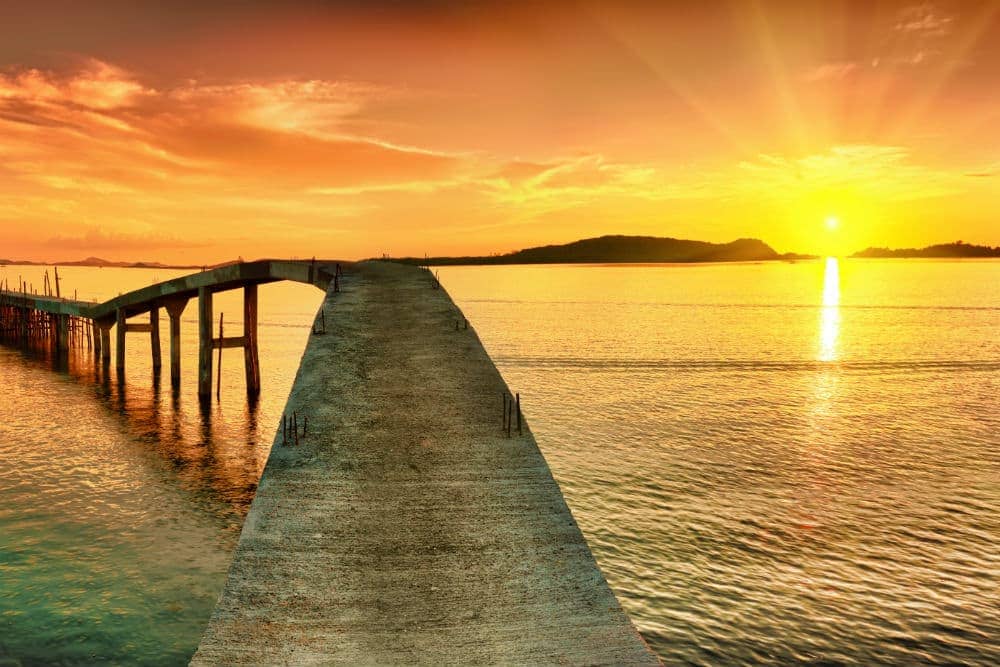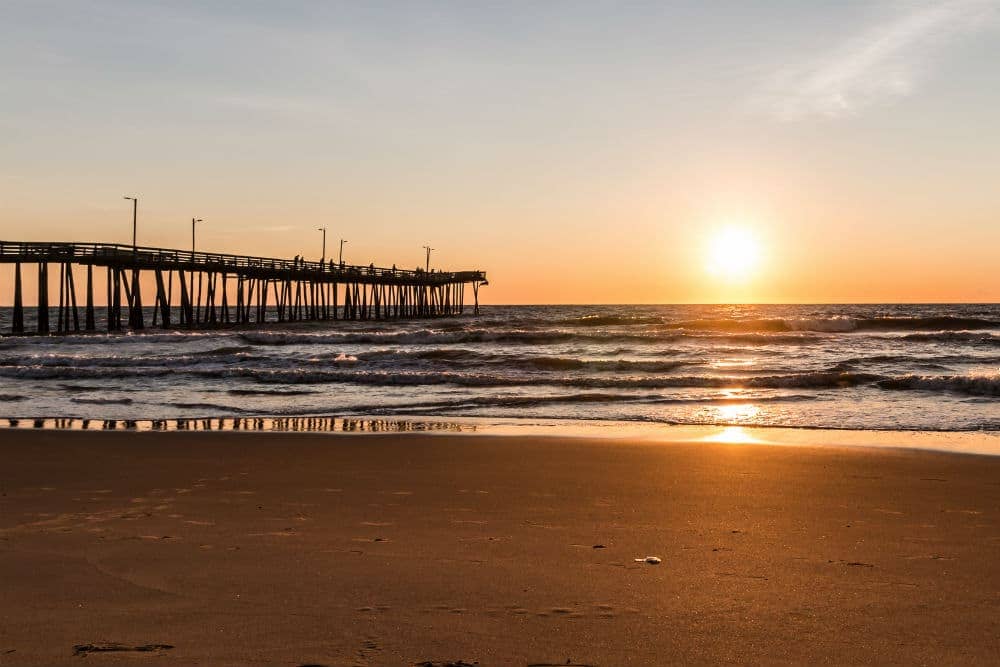 You may already have Virginia Beach on the brain, with dreams of relaxing on the sand and dining on Chesapeake oysters. Add the awesome international vibes to your long list of reasons to visit this seaside city. Virginia Beach is home to its own Little Manila, though you'll see Filipino culture in the city wherever you go. What's more, this region is home to the largest Filipino-American network in the country. Think of all the lumpia!
Cultural encounters – Visit the Philippine Cultural Center of Virginia to join a community Zumba class, or ask about upcoming traditional dance events, like the Cherry Blossom Festival presented by the School of Performing Arts.
Food for thought – Mangan Pop-Up is a Filipino fusion food truck that turned heads at 2017's FilFest with their sisig tacos. This spicy pork hash has found its perfect match in a tortilla with fresh lime and cilantro.
Come one, come all – Nearby Norfolk hosts the annual Fil Fest USA with food, dance, pageantry, and activities for all ages. Miss Universe Pia Wurtzbach made an appearance at the 2016 festival, and each year brings new performers and speakers to the lively lineup.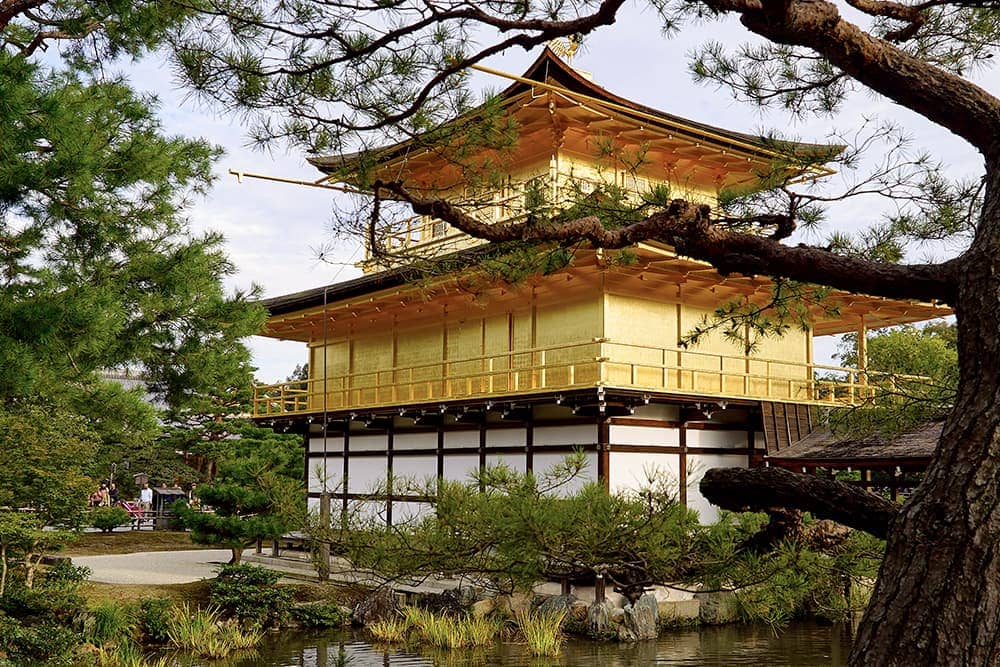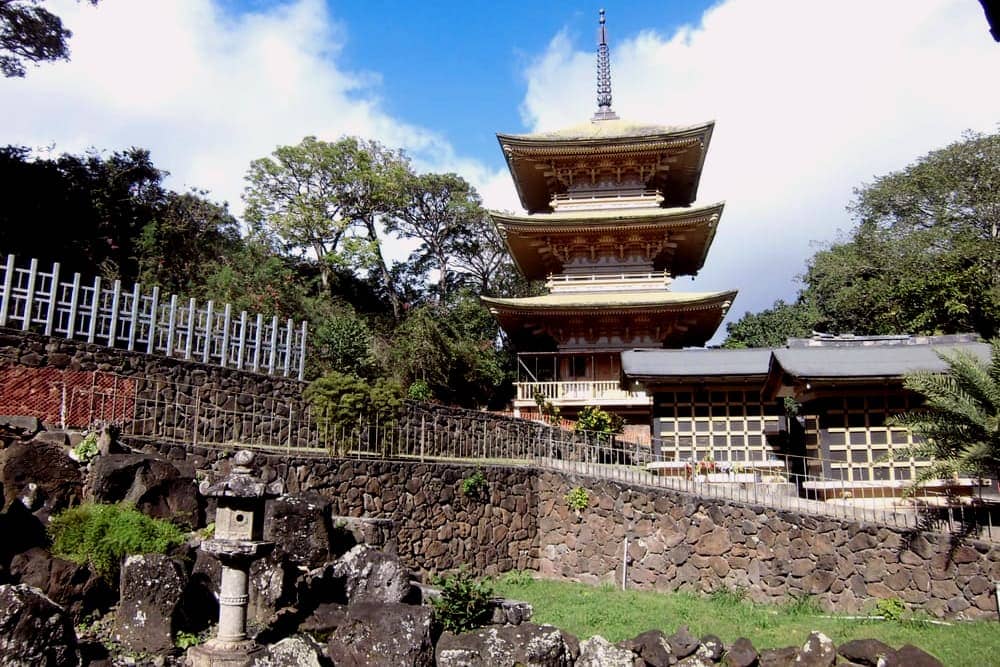 Japan via Flickr/Pedro Szekely; Honolulu via Yelp/Cara M.
You can't beat Honolulu's breezy, beach-lined streets, world-class surf breaks, or the tropical cuisine and coffee that fuels every day in paradise. All this is made even better, thanks to the infusion of the native heritage and Japanese culture. The island's plentiful seafood makes some of the best sushi in the world, and don't get us started on the awesome street art and dancing or you'll miss low tide.
Cultural encounters – Take a traditional tea service class or a number of other classes at the Japanese Cultural Center. Just check their schedule online and call ahead. Honolulu is also a great place to immerse yourself in the ancient indigenous culture. Long before this place became an American territory, Hawaiians built a beautiful civilization. Visit Iolani Palace to learn more about Hawaiian royalty, history, and customs.
Food for thought – Eat sushi and poke! This raw fish dish originated on the islands of Hawaii, and today's poke has been heavily influenced by Japanese flavors and technique. Try the Shoyu Ahi at Ono Seafood and your mouth will say, "Oh, yes!" Order it to-go and walk along Kapahulu Avenue to Waikiki Beach for a picture-perfect picnic #pokepic.
Come one, come all – January is a great time to visit Honolulu! Plan your next winter getaway around the New Year's 'Ohana Festival. It takes place at the Japanese Cultural Center each January, so start planning for 2019. This year's event commemorated the 150th anniversary of the first Japanese immigrants to Hawaii. Now, that's something to celebrate!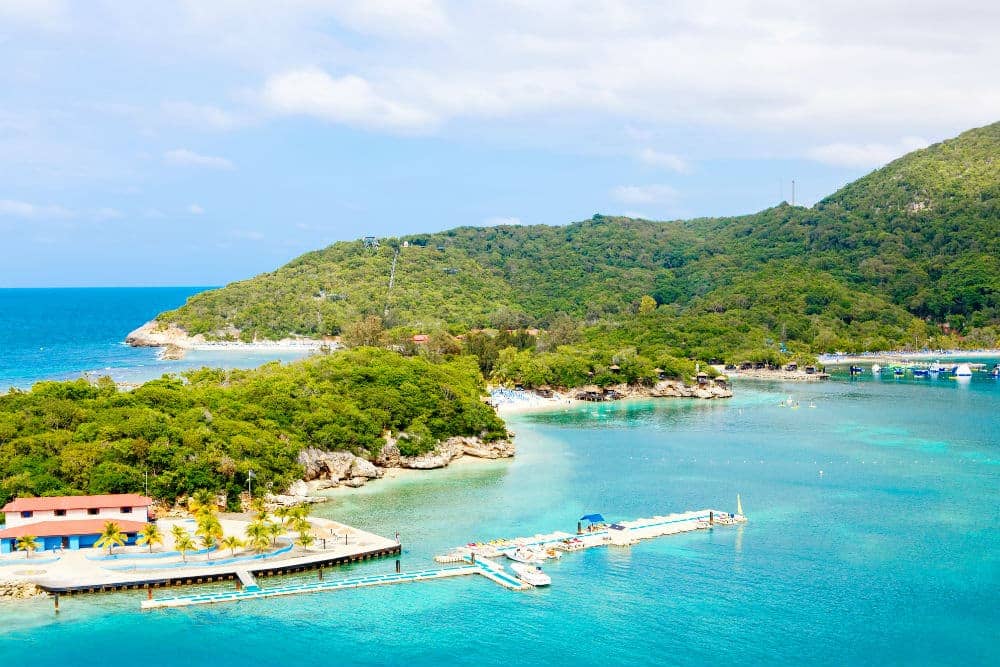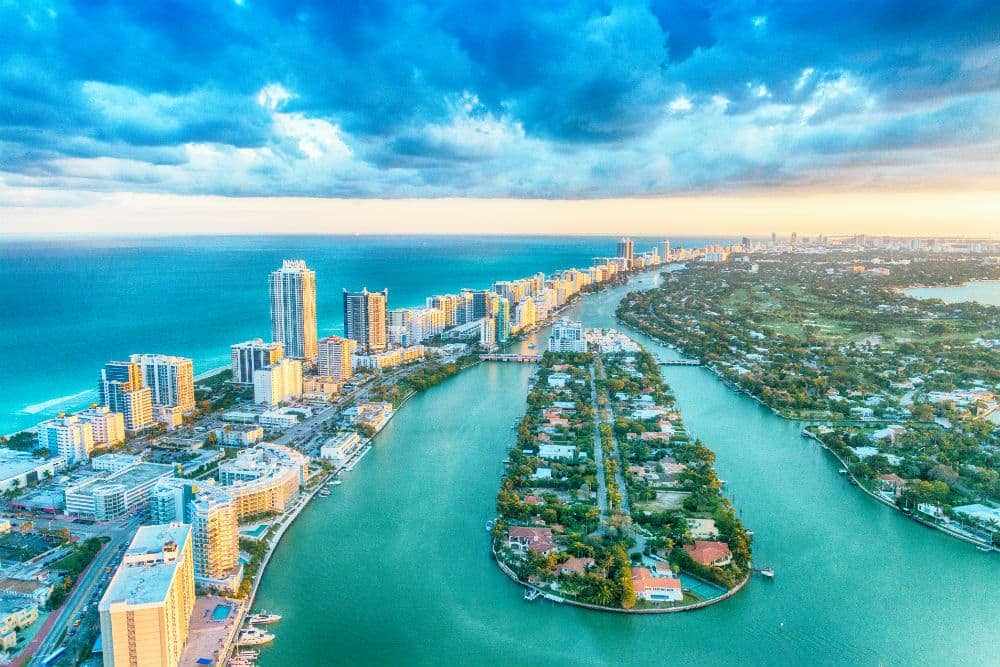 Miami is a mosaic of people, places, and passions. It's a little bit Americana, a little bit Cuba, and a little bit Haiti, plus a smattering of other influences all in one. Next time you can get away to the Magic City, anchor your itinerary in Little Haiti, a neighborhood that makes huge cultural contributions to Miami's inventive music scene and the vibrant art splashing through the streets. Little Haiti helps make Miami one of the most cultured cities in the U.S., hands down!
Cultural encounters – Little Haiti is full of bold art, community vibes, and amazing eateries. The Little Haiti Cultural Complex embraces the Afro-Caribbean heritage with events galore. You can also wander through the art gallery or the Caribbean Marketplace for some of your own inspiration.
Food for thought – You've got to eat at Naomi's Garden Restaurant & Lounge. The menu includes favorites like jerk chicken and fried plantains, as well as vegan stroganoff and chickpea stew! The outdoor dining area also features live music and the tropical décor will make you smile no matter how your day started.
Come one, come all – This neighborhood is alive with music! Sweat Records is a vegan-friendly coffee shop and a world-renowned record store. Sweat often hosts vinyl release shows, audiophile listening parties, and music movie nights, plus their annual Record Store Day block party. They've got a community flier area, too, so stop by and take a look at other Miami events.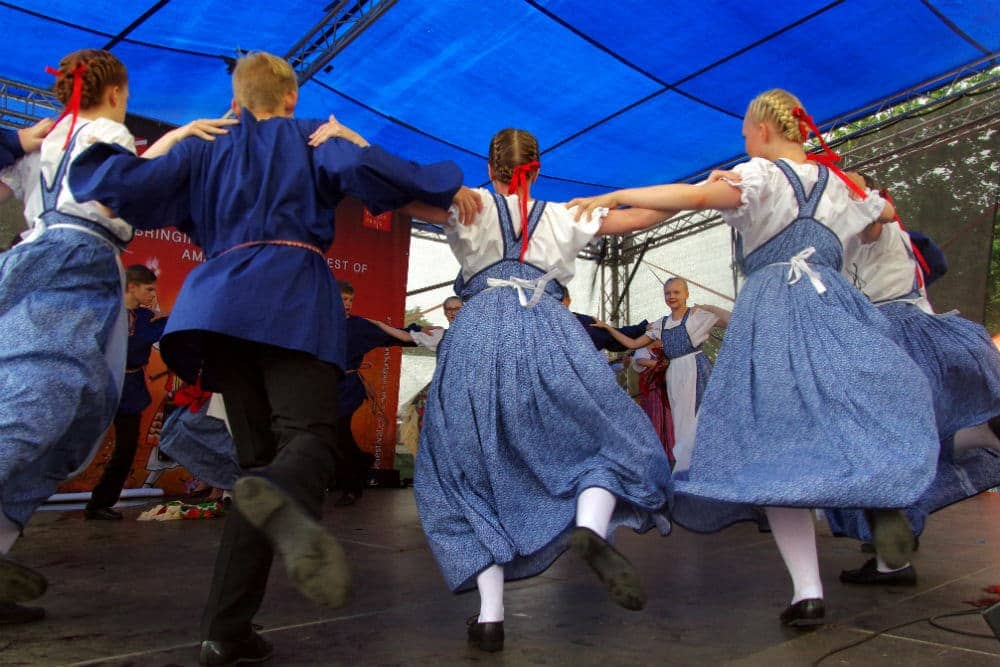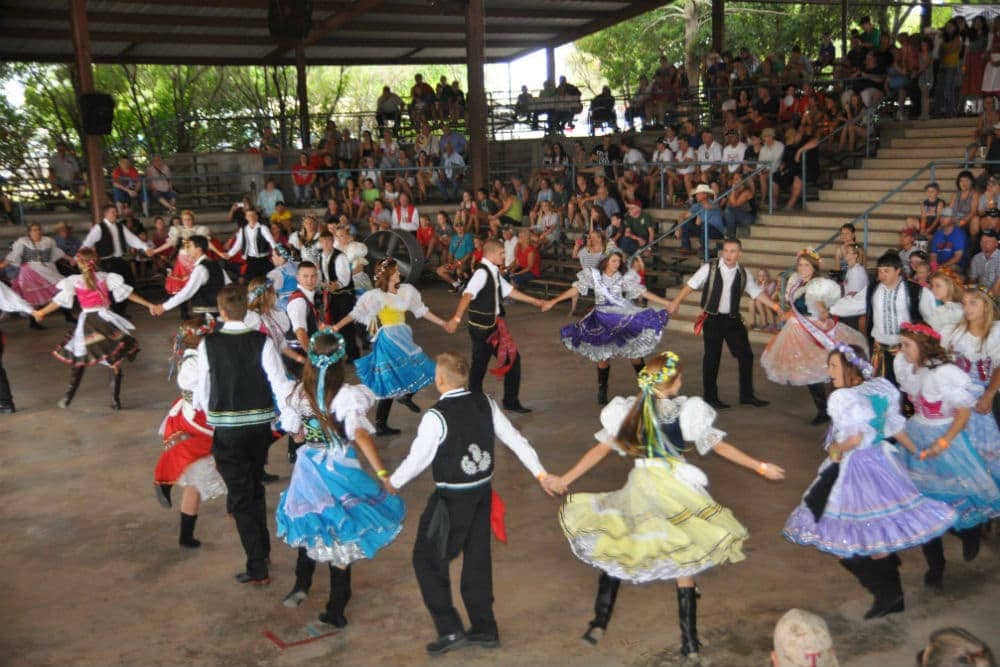 Czech Republic via Flickr/Donald Judge; West via WestFest
If we're perfectly honest, the city of West, Texas is actually located east of the state's center. But that's OK—for many Czech sojourners during the 19th century, this place was the destination of their journey west. These days, that adventurous spirit is preserved in the historical thoroughfares and in some surprising nooks and crannies. You can't go anywhere in West without encountering Czech goodies—not even the Shell Station, which houses the Czech Stop, a family-run gift boutique and bake shop!
Cultural encounters – The History of West Museum is all about the city's Czech legacy and the generations of immigration and pioneering that has made this community what it is today. Get up close with traditional Czech customs and the wagons that brought settlers westward.
Food for thought – Gerik's Ole' Czech Bakery & Café is the best place in town for a cozy breakfast and pastries. Order the skunk egg kolache. It's not actually an egg and it has nothing to do with skunks. It's a cheesy fried croquette wrapped in a kolache pastry!
Come one, come all – Westfest is the place to be each Labor Day weekend. It's a polka and Czech cultural celebration with dancing and live music, family activities, and hearty Danish fair food. We'll take a beer bread sandwich for each hand!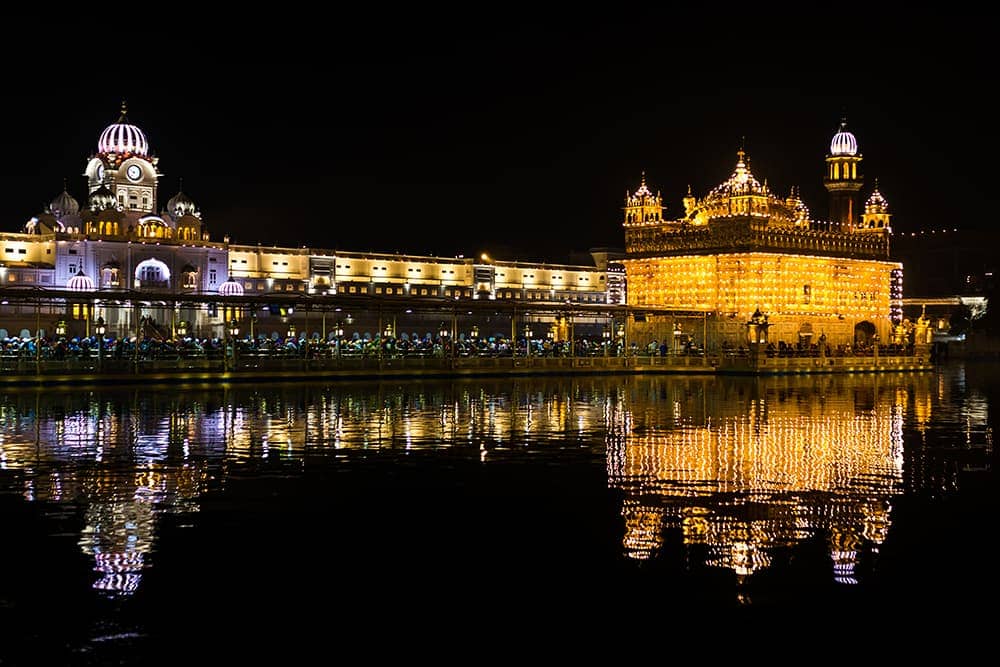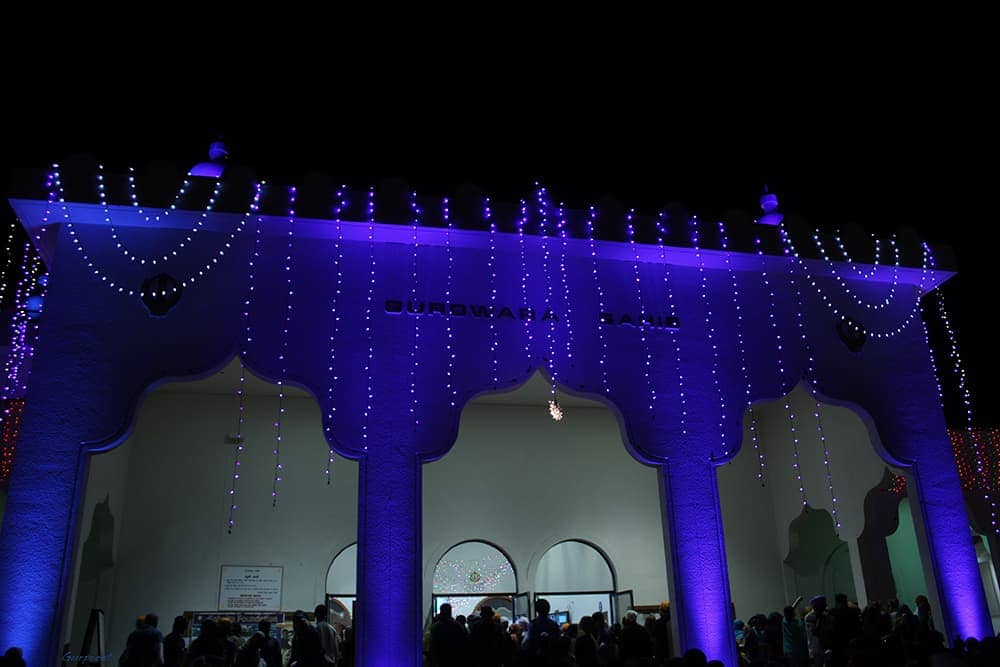 Fremont via Flickr/GPS
Fremont is famously one of the most ethnically diverse cities in the United States, as its cultural roots include Indian, Latin American, South American, and Afghan. In fact, Khaled Hosseini's bestselling novel "The Kite Runner" takes place, partly, in Fremont. Together, this forms a unique community where you can hear a different language spoken around each corner and where acceptance and open-mindedness are the best neighbors.
Cultural encounters – Whether you practice the Sikh faith or not, you can visit the Gurdwara Sahib, aka Sikh temple. Come to appreciate the architecture and history as you tour the campus, which features a café and community events as well as conventional religious services.
Food for thought – Chaat Bhavan may not be fancy, but their vegetarian cuisine is as authentic as it comes, offering regional dishes from all over the country, including Punjab, Gujarat, South India, and Kolkata. When it's time to dress dinner up a bit, dine on gorgeous Northern Indian fare at Rangoli Flavors of India.
Come one, come all – Watch a Bollywood film at Cine Grand! This movie house features blockbusters alongside independent international releases.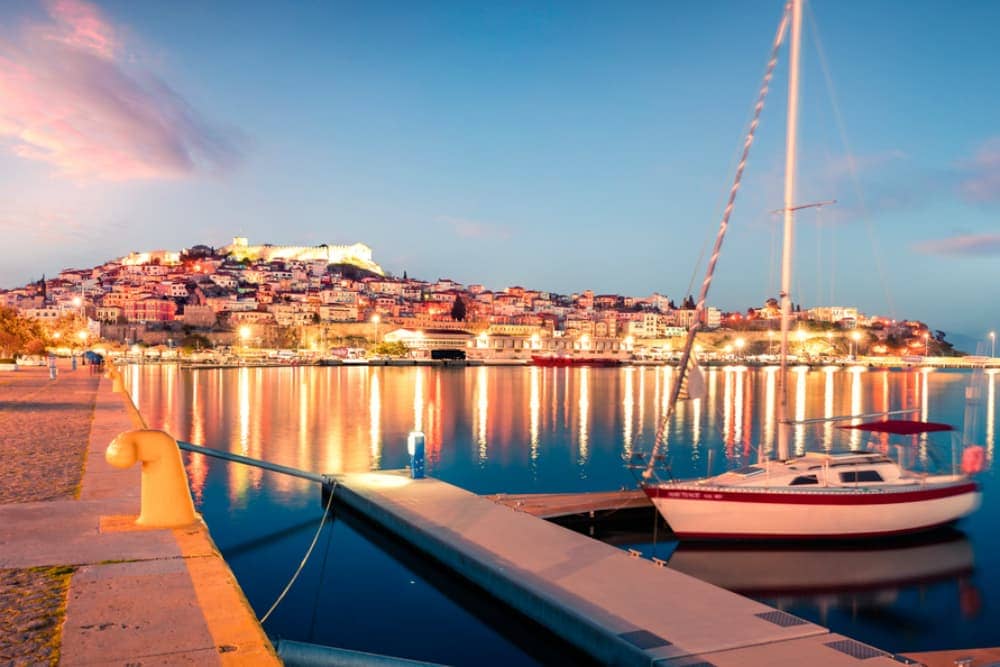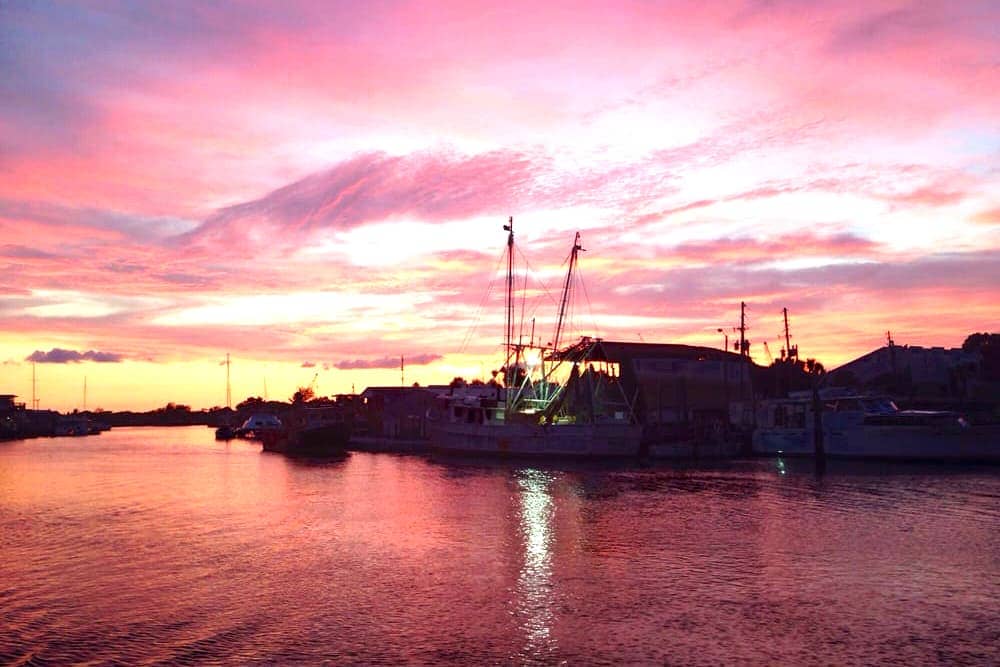 Tarpon Springs via Yelp/Carlos P.
Have you ever thought, "I sure would love a Greek getaway without traveling farther than Florida's Gulf Coast?" Hey, it has come up before, and there's good news! Tarpon Springs is located less than 30 miles west of Tampa, and it's a picturesque Greek-American village. On the north side of the city, Dodecanese Boulevard ambles along the waterfront and it's lined with Greek eateries and the historic Sponge Docks, which are a must-visit as they feel like a Greek fishing village.
Cultural encounters – Stop by the Limani for Greek imports and take-away dishes. It's near the water and will remind you of a Greek flea market. Grab a pita to-go and walk along the water. This is also a great place to take a cruise and pretend you're sailing the North Mediterranean Sea.
Food for thought – For flavors that are undeniably Greek, order the Octopus Stifado at Dimitri's on the Water and relax on the patio seating near the docks. This culinary dream crossed continents when Restaurateur Demetrios Salivaras's family moved to the U.S. from Greece in 1971, and the rest is delicious history.
Come one, come all – We can't think of a better use of Florida's balmy summer weather than attending Opa! Palooza. Dress for a party with live music, contemporary art, and plenty of food for stuffing your face. If you eat your weight in dolmas, we won't judge!
Where's your favorite multicultural destination in the U.S.?