By Lily Rogers, on November 29, 2017
16 of the world's sexiest destinations
The thrill of planning a trip is just a teaser for what's to come, enticing you to further explore all that awaits. Some places draw you in, setting expectations high with the promise of astonishing attractions and life-changing experiences, ones that will leave you breathless and aflutter.
The best destinations match that anticipation, delivering on hopes stirred by glossy photos of perfect landscapes and glittering skylines. But a truly enticing city doesn't lay all its cards on the table, either. For us, a place with a little mystery, a lot of heart, and some secret spaces to slip into are the real turn-on. So, we've compiled a list of cities that have that little something extra to inspire your love and attention. Because a lot of us could use a good release these days, we encourage you to visit these sexiest vacation spots in the world.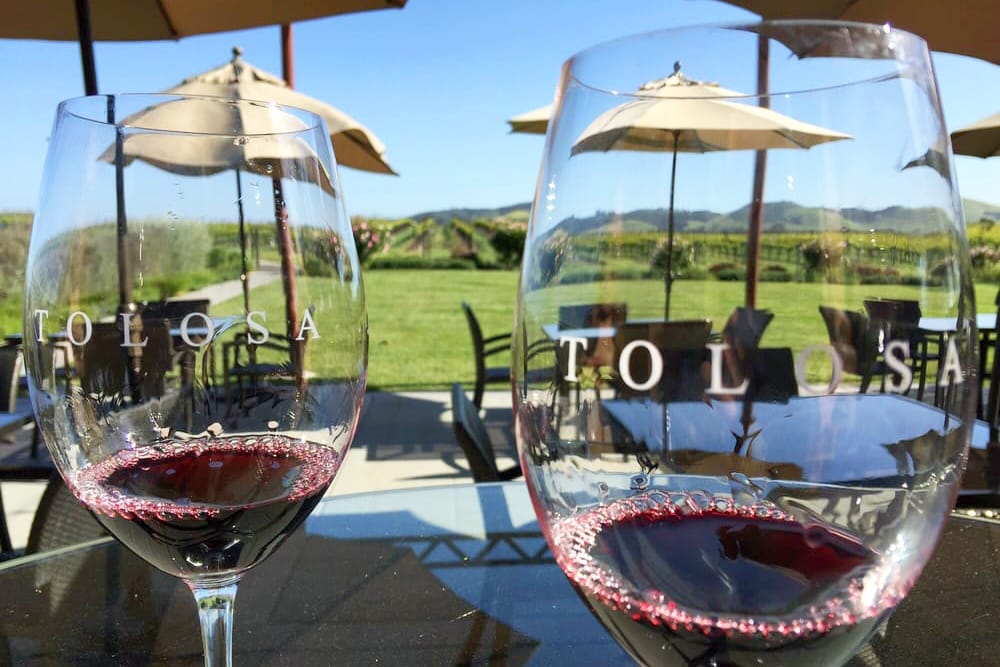 A somewhat sleepy city located in California's Central Coast region, San Luis Obispo's sexiness may register subtly at first glance. However, for couples looking to spice up their relationship, or singles ready to be swept away, the alluring wine country, lavishly romantic accommodations, and coastal charm of this city awaken sensations both intimate and adventurous.
Relax:
Madonna Inn – This kitschy inn has 110 uniquely themed guest rooms, some of which boast in-room fireplaces, glittery walls, and rock-walled showers. In addition to on-site tennis and horseback riding, the Madonna Inn also offers aromatherapy massage and packages to entice love-struck patrons to pop the question or revel in the honeymoon period.
Indulge:
Tolosa Winery – This romantic winery showcases a misty backdrop of rolling green hills, and stirs the same kind of passions required to create a truly beautiful bottle.
Sextant Wines – Not to burst any bubbles, but a sextant is actually the name of an old-world instrument used to navigate across open waters. That said, you can explore new horizons of flavor, from full-bodied zinfandels to buttery chardonnays that will arouse your interest in Edna Valley's bounty.
Explore:
Annie Laurie's Whole Body Therapy – This unique day spa offers more than your standard couples massages; couples seeking to connect can also indulge in reiki, energy work, and nutraceutical guidance. When body and spirit are well, real connection flourishes.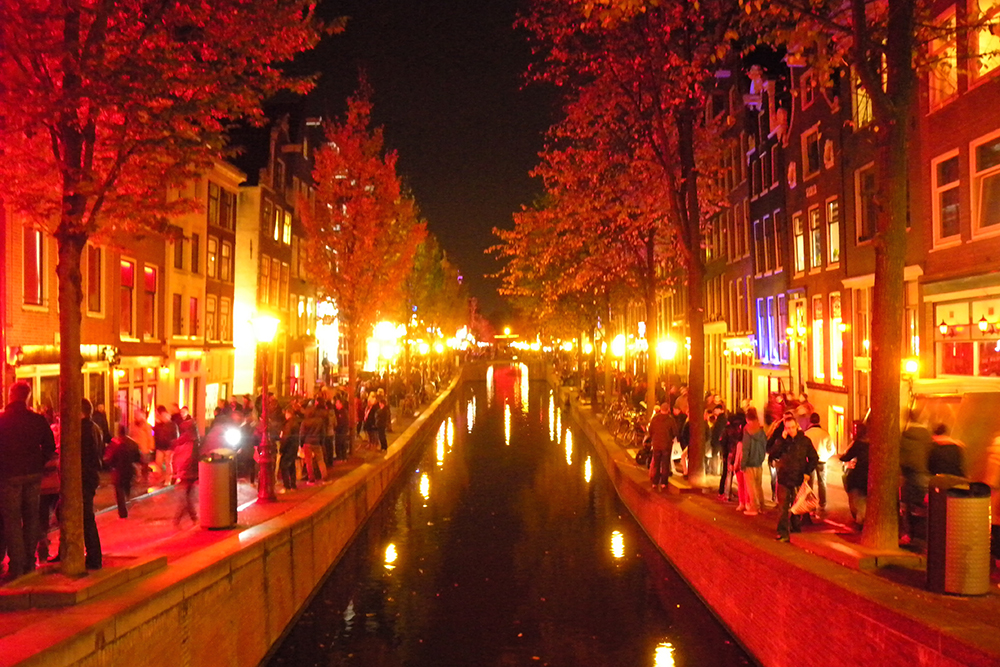 Amsterdam has been tantalizing and titillating tourists with the lure of the Red Light District, relaxed marijuana laws, and general live-and-let-live attitudes that make the more buttoned up of us feel free to let our freak flag fly. From the sex museum to the myriad risqué theaters and frisky peep shows, there's enough to get your bell ringing in this city of canals. Don't overlook the many wonderful reasons to visit, however. Amsterdam is so beautifully rich in architecture, scenery, culture, and cuisine, that it would charm your pants off even without all the other accoutrement.
Relax:
De L'Europe – Possibly the sexiest hotel in the city, De L'Europe offers romance packages complete with Champagne and items from a local erotic boutique. The Provocateur Suite features a circular bed and mood-setting starry ceiling.
Indulge:
De Plantage – Ordering from a menu that can start you off with Dutch oysters, sashay into a slow roasted lamb main course, and finish with a caramelized pear crepe flourish, you'll have that loving feeling for the rest of the night.
Explore:
The Red Light District – This infamous Amsterdam neighborhood earned its name from the halo of red neon lights circling the 300 windows where working women flaunt their finest. Whether you visit in search of a sex shop, an erotic show, or simply as a voyeur, the Red Light District won't leave you hanging. A walking tour is a comprehensive way to take it all in at a good pace.
The Sex Museum – The oldest of its kind in the world, the Sex Museum offers perspectives on the fascinating history of human sexuality within its rooms named for famous (and infamous) sexual icons, such as the Marquis de Sade, Mata Hari, and Marquise de Pompadour.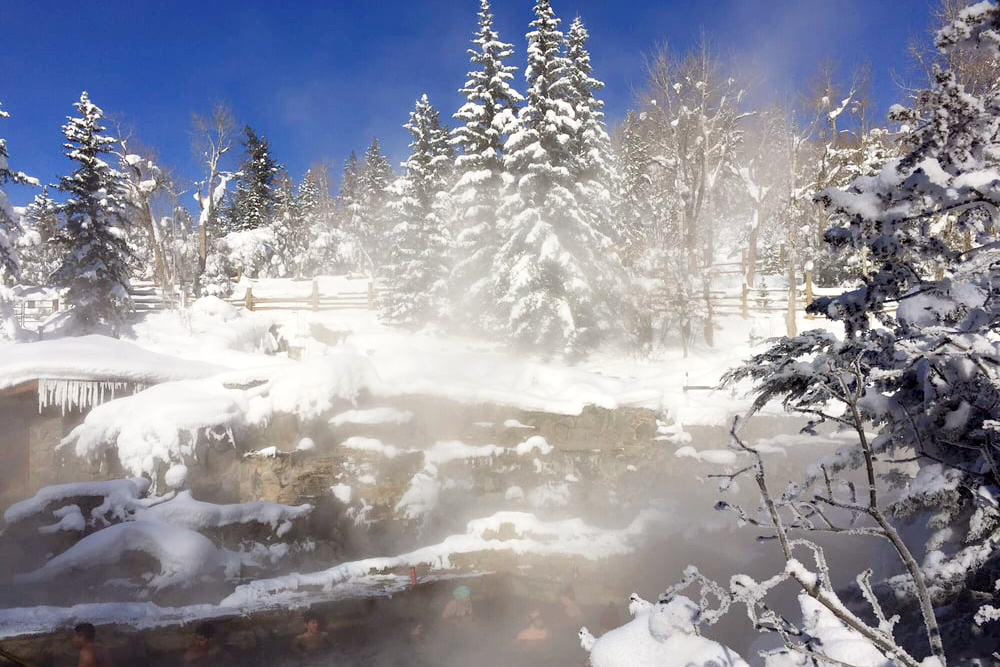 The mountain backdrop of this steamy resort town will have you feeling like curling up and indulging in all things pleasurable. Remote enough to feel private, but with sophisticated options to revel in the finer things, this town also embodies a rough-and-tumble cowboy spirit. Now that's enough to get anyone's blood stirring.
Relax:
The Porches of Steamboat – No need to hang a "Privacy, please" sign on the doorknob when you join the Private Residence Club of the Porches of Steamboat. As a member, you enter the world of this enchanting 20-acre neighborhood, where luxury homes line the streets. Who knows what you'll get up to when you have the house to yourselves?
Indulge:
Harwigs – If the wine list at Harwigs doesn't send you into immediate bliss, have one of the amazingly talented bartenders whip you up a craft cocktail. For an intimate meal, book a table in the wine cellar or one of the three private dining rooms. Hit the sweet spot with desserts like vanilla crème brulee post-meal; your honey will thank you.
Explore:
Strawberry Park Hot Springs – Heat things up at this beautiful mineral spring while the area's famed Champagne Powder snow falls softly all around you. Though this magical place sometimes plays hard to get (to), Sweet Pea Tours can expertly guide you to the promised land. Our advice? Book a water-shiatsu massage for ultimate relaxation.
Sombrero Ranches – There is a reason why the steamiest romantic stories end with characters riding off into the sunset—it's a scene to set hearts astir. Let the breathtaking landscape captivate you as an expert guide leads you on a horseback adventure that's even better than fiction.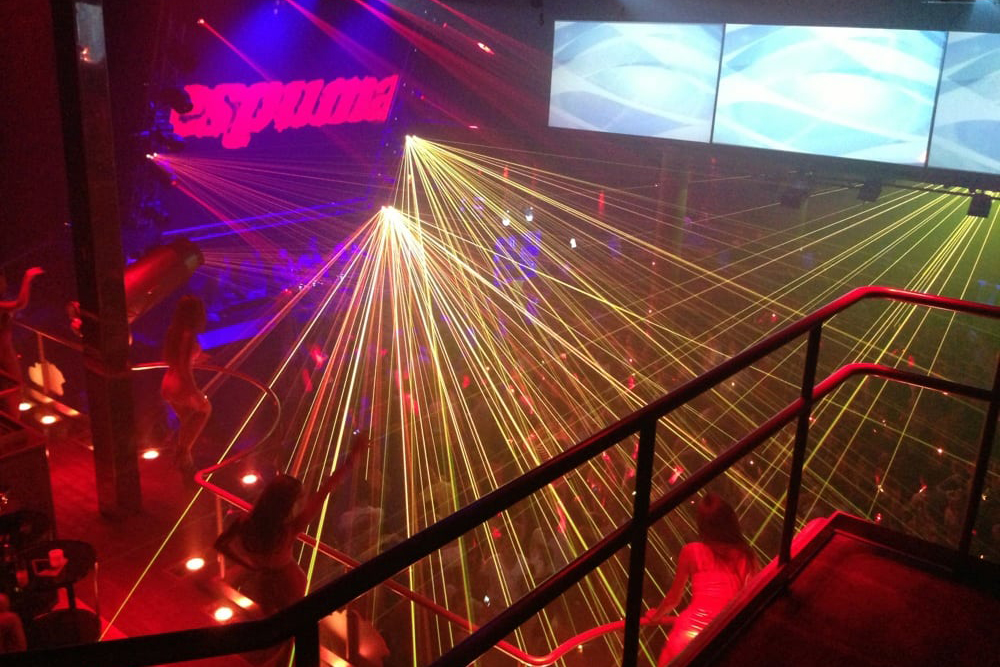 A small island known for exciting nightlife, Ibiza is especially energetic in the summer months when you can dance the night away in sultry clubs and sleep the day away on gorgeous beaches. The island revels in its raucous roots, and we think you will, too. If you prefer a sleepier stay, visit before summer brings the bulk of the partying crowd; there is still plenty to pique your interest.
Relax
Villa Roca – Room features include private terraces with hammocks, fireplaces, soaking tubs, and incredible cliff-top views. Unwind at the large pool, where waterfalls, a hidden cave, and a floating cabana create an atmosphere of bliss. The spa will help you achieve your A-game with treatments such as massage, caviar facials, and 24-carat gold body glitter for those special nights out (or in).
Indulge
Café Mambo – In true Ibiza form, this place is the whole package, with mouth-watering food and a raging party scene. DJs spin house, trance, and dubstep against the seductive sunset view that Mambo is famous for.
Explore
Amnesia Ibiza – Christened "the temple of music," Amnesia has been helping patrons forget their troubles since 1976 with international DJs setting the soundtrack for incredible nights to remember.
Sa Trinxa – At the far end of Las Salinas beach, this mile-long stretch is set against a small pine forest, and within its bar and restaurant is a lively gathering place. Meet and mingle, grab a drink and a spot on the sand, and let the day take you away.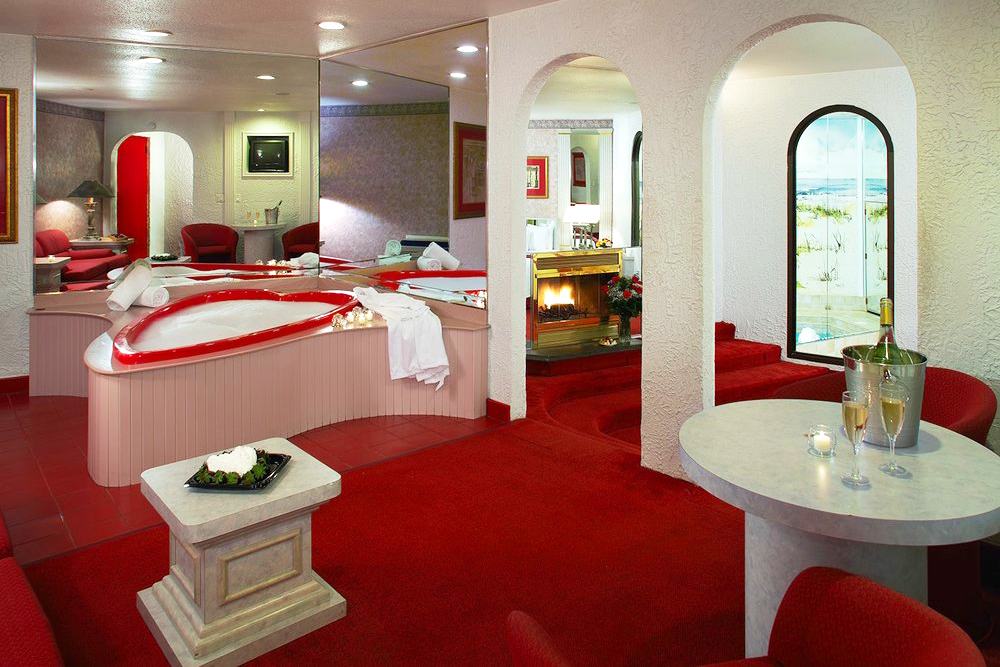 This captivating mountain town in the Poconos, a region that is known for 70s-era romantic kitsch, is home to some of the best resorts for stoking the flames of passion. Rainbow Mountain Resort, for instance, is an LGBT community-based hotel, where you can roam the grounds, dance in the nightclub, dip in the pool, and get lost in the magic of the mountains.
Relax
Pocono Palace – One of the best vacation destinations for couples, this adults-only resort takes sexiness to new heights with features like seven-foot Champagne glass whirlpool baths and heart-shaped tubs. Mirrored headboards, in-room fireplaces and dry saunas, and private heated pools round out amenities tailor-made for a sensuous stay. The marina, full-service spa, and on-site nightclub don't hurt, either.
Indulge
Garlic Prime Steak & Seafood – From local, grass-fed filet mignon to garlic cheese fondue, the menu at this upscale eatery will arouse the senses and set the table of romance.
Explore
Delaware Water Gap – If spending time in nature recalls your better primal instincts, prepare to howl at the moon over the beauty of this place. Whether you're taking in awe-inspiring sights on a scenic hike or falling in sync as you paddle a canoe, you and your sweetie will rekindle your love of the land in the Gateway to the Poconos.
Mountain View Vineyard, Winery, and Brewery – Started by a couple who left their jobs to pursue their dream, this beautiful space will inspire you to follow your bliss with sapid tastings and pleasing vineyard views.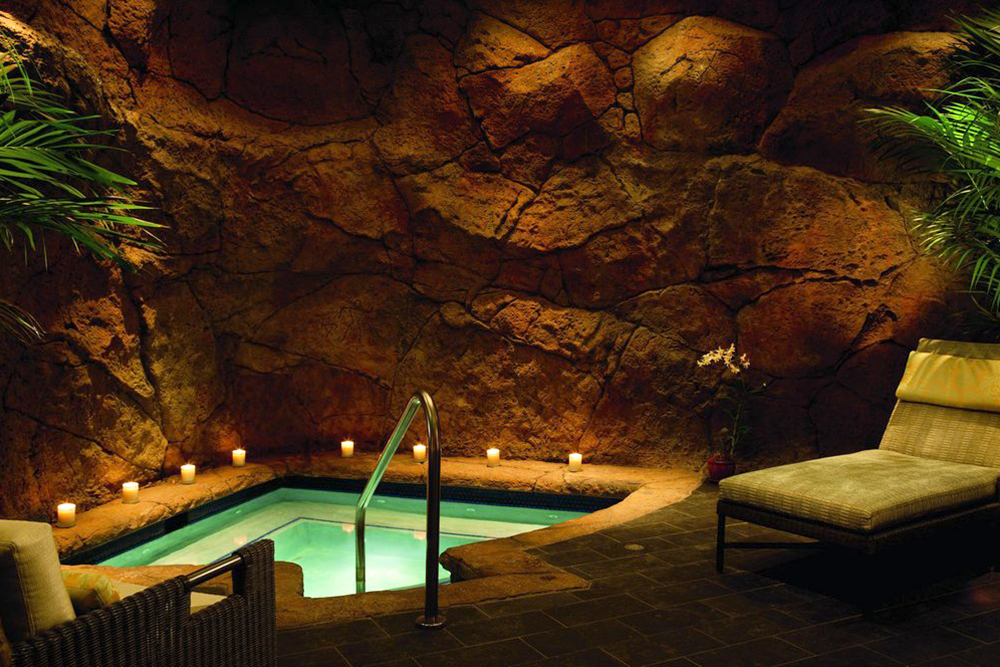 Have you taken the time to discover Maui's charms? If you're in search of sexy, this sun-soaked tropical oasis has you covered. Or, rather, uncovered—the sun shines practically year-round on the island destination, leaving little need to bundle up. This desirable resort town sees its fair share of fresh faces, so there is always someone new to meet. Did we mention it's surrounded by the West Maui rainforest and two protected marine sanctuaries? Beauty is everywhere you look here.
Relax
Ritz-Carlton – Explore 54 acres surrounded by lush rainforest. Luxuriate in rooms that feature marble tubs, dark wood accents, and island-inspired décor. Slip into the grotto-style tub in the spa and soak all your troubles away. Or, book a private cabana for couple's treatments.
Indulge
Cane and Canoe – Located in the exquisite Montage hotel, this fine dining restaurant takes its design aesthetic from traditional Hawaiian canoe houses, but the flavors are all modern Maui. Sunday funday starts with a bloody mary bar and live jazz music, then saunters into evening with a later date at the Cliff House. Book it for just the two of you, and let the unobstructed Pacific sunset views set the ultimate mood.
Merriman's – This place sends pulses racing with stunning views and world-class, yet local foods. End the night on a sweet note with the Waialua Chocolate Purse; you'll be licking warm caramel sauce from your spoon until the very last bite.
Explore
Wine and Food Festival – Indulge all your senses at this delicious festival set in a pristine environment. Take in dramatic sunsets as you settle in for a warm, sensual evening in the afterglow of sipping fine wines and sampling the gourmet goods.
Kapalua Bay – Sheltered and warm-watered, this bay wins accolades that include World's Best Beach, from sources in the know. Calm waters for snorkeling, diverse marine life, and vibrant reefs lend an exotic air that will leave you feeling relaxed yet electrified.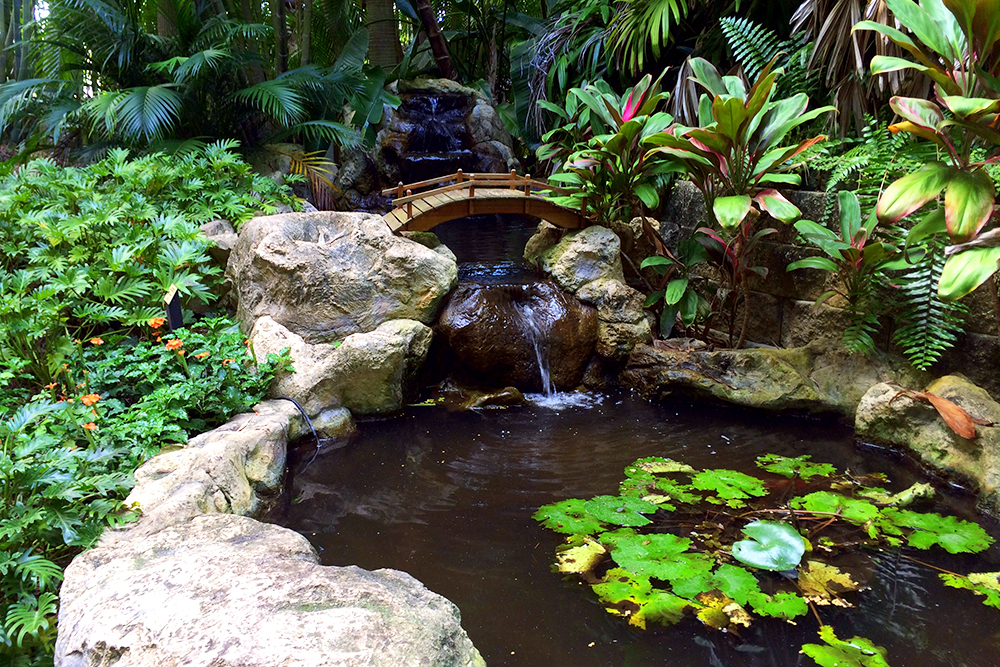 Don't let this retirement destination slip under the sexy radar! Less conspicuous than Miami, it has a teeming nightlife and glittering skyline that will tickle the fancy of any tourist. With the most consecutive days of sunshine logged (768), the Sunshine City attracts scantily-clad beachgoers nearly year-round. They've also recently deregulated bar hours, which now extend to 3 a.m., and all manner of sinful pleasure are to be found in the heat of the night.
Relax
Don CeSar – Florida's Pink Palace was built in the style of a Mediterranean castle. Let your imagination wander as you walk the adjacent white sands of the Gulf, or choose a day of pampering at two on-site pools with concierge service. Don't skip the day spa, on-site yoga, and outdoor fires with epic sunset views.
Indulge
Parkshore Grill – Contemporary American cuisine shines at this swanky spot, where oysters on the half shell are bathed in Champagne mignonette and succulent lobster graces the menu in many iterations.
Meze 119 – For the vegetarians in the mix, the all-veggie menu at Meze will leave you salivating.
Explore
Salvador Dali Museum – If surrealism turns you on, pop into this museum to see seven of Dali's 18 masterpieces.
Sunken Gardens – Get lost among lush, exotic plants at this 100-year-old garden that may call to mind the site of original sin.
Fort De Soto Park – Named the number one beach in America by more than one organization, Fort De Soto is where the beautiful people go.
One Night Stand – Get down at this bar to country's finest tunes. Then, dare to ride Moustache the mechanical bull, or buy a new friend a drink if they manage to stay astride.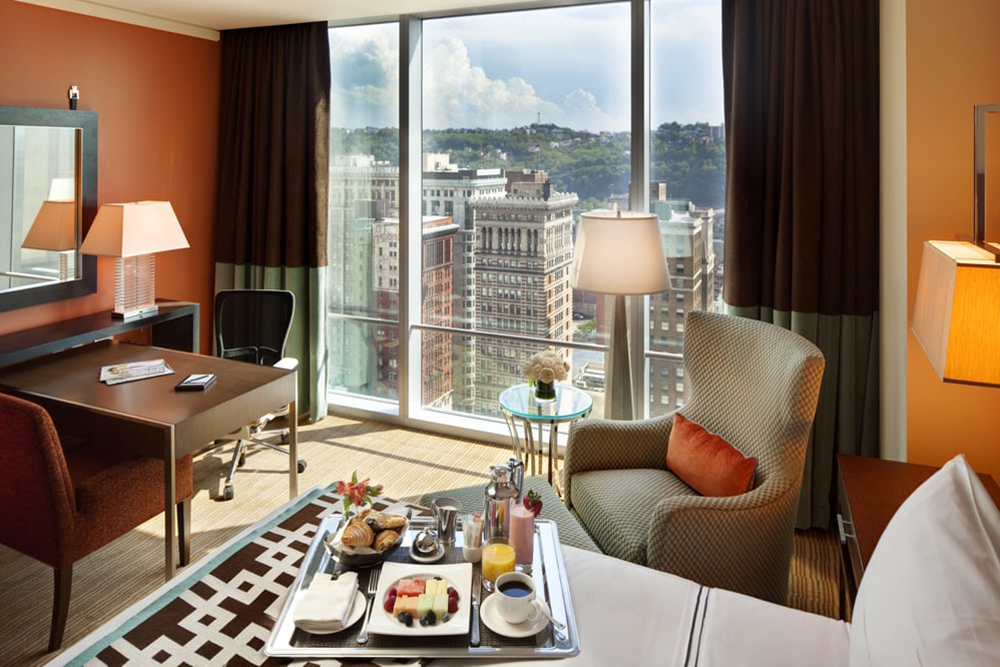 Pennsylvania must be feeling frisky lately, because it's sending out sexy signals, landing two spots on this list (it is home to a town called Intercourse, after all). We chose Pittsburgh because it is…erm…on the rise in many ways—from the literal incline up Mount Washington on Duquesne to the intriguingly named Mattress Factory art museum showcasing cutting-edge pieces. Throw in tons of dining and nightlife, a charming river, and enough cold weather to keep things intimate when you head indoors, and you've got a place that's definitely vying for attention.
Relax
Fairmont Pittsburgh – The sexiest place to stay in the city, this luxury hotel has amenities so good they may make it hard to leave comforts of the premises. Only the spectacular views will seduce you outdoors, where you'll find yourself with the pleasures of the city at your fingertips.
Indulge
Il Tetto – Rooftop bars were made to delight and excite, and this beauty is no exception. The retractable glass roof keeps the sexy vibes going all year so you can enjoy incredible vantage points and delicious food in any weather.
Acacia – Is there anything sexier than a secret, especially of the speakeasy variety? Let libations like absinthe and Champagne cocktails be your dirty little secret, if you can get in.
Explore
Phipps Conservatory and Botanical Gardens – Fragrant flowers, twinkly lights, and grounds so lovely you'll feel like you're in a dream: A trip to this lush space will leave you breathless for more.
Private Sleigh Rides at Seven Spring Resort – Quintessential couples' romantic getaways call for a horse-drawn sleigh, and this nearby resort delivers the goods. Book a 30-minute ride for two, and prepare to be transported to another world.
France has repeatedly been voted as having the sexiest accent and language in the world, and we're not going to argue. Located right on the French Riviera, Nice has served as inspiration for artists and writers like Picasso and Matisse, and consistently draws some of the most beautiful people in the world to its irresistible shores. (Psst, Brigitte Bardot owns a home there.) From scintillating cabarets to palm-lined promenades, the pleasures of Nice will make you feel more than nice.
Relax
Hotel Le Negresco – Built in 1912 with an epic view of the Promenade des Anglais, this hotel is one of the world's few remaining privately owned palaces, and its royal roots are showing. Exquisitely decorated, this beautiful hotel is also home to a world-class art collection. Access to a private section of pebbly beach is just one more cherry atop a treasure-laden pie.
Indulge
Olivera – Part olive oil store, part restaurant, Olivera embodies passion for both quality and flavor you will be dying to sink your teeth into. You'll be sent into rapture from the very first bite.
Explore
BOA Cabaret – Cozy and inviting, this club is touted for lovers of beautiful women and unique experiences. Expand your horizons as you witness mind-bending moves in a seductive setting.
Nightclubs – Find hot nights in cool spaces at Nice's clubs. Two of the most popular are the gay-friendly Le 6, where go-go shower shows are the norm, or Les 3 Diables, which will rev your engine with strong drinks, red lights, and convivial dance floor.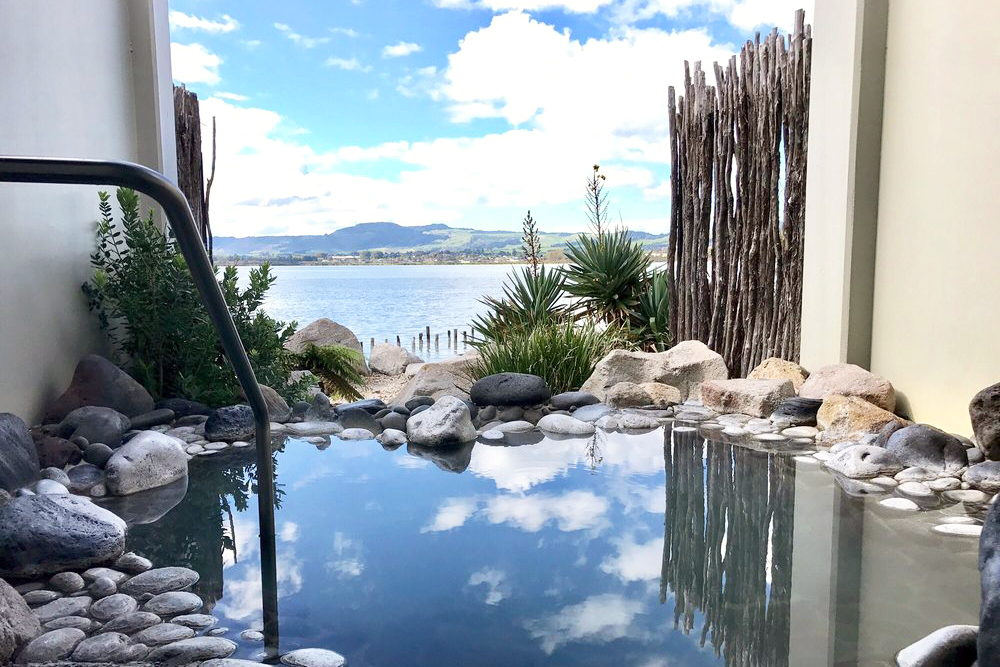 Even the earth is steamy here. With its abundance of geothermal activity, Rotorua is one of the top spa sites in the world. Super beautiful and scenic, this area feels romantic and inspiring and will set you up, body and mind, to be your most open and relaxed. The landscape can't claim all the glory, however. New Zealand accents have been voted most attractive and sexiest, and Prime Minister Jacinda Ardern was voted sexiest female*. Obviously, the allures of the land are varied and worthy of personal exploration.
*hottestheadsofstate.com
Relax
Black Swan Lakeside Boutique Hotel – Living on the edge of Lake Rotorua is a dream at the Black Swan, where the on-site day spa, in-room fireplaces, and balconies overlooking the lake form the winning backdrop for love.
Indulge
Urbano Bistro – Fresh ingredients lend authentic flavor to these tantalizing dishes, and a date at this bistro will ease you into a beautiful night. Swirl some New Zealand wines and tuck into dry-rub Scotch filet. You'll be left wanting only a sweet nibble, so order the passionfruit crème brulee. Then explore what's on the menu for the rest of the night.
Explore
Polynesian Spa – Natural hot mineral bathing at this luxury spa retreat will nourish and replenish while making you feel all warm and fuzzy.
Skyline Rotorua – There is more than one way to get your heart racing in Rotorua, and you can explore many of them at Skyline, including luging, stargazing, and riding the gondola to great heights.
Miami is undeniably sexy, full of fit and beautiful people, hot clubs, and scorching landscapes. Endless opportunities for hedonism are ripe for the picking at places like E11EVEN, a never-closing day/night/strip club for fun at any hour. Make your own magic in this delectable melting pot, where famed beaches and exclusive clubs are just the tip of what the city has to offer.
Relax
Hotel Victor – With both a spa and hammam, this hotel in the middle of South Beach is beachy in the hottest sense. The on-site tequila bar, poolside daybeds, and in-room Jacuzzi spas are ready to relax your senses, while proximity to some of the hottest nightlife in the U.S. sets you up for sexy success.
Indulge
Mignonette Seafood and Oyster Bar – Keep it light at Mignonette, where you can start with famed aphrodisiac, raw oysters, and move on to pan-roasted grouper with savory czarina sauce.
Explore
World Erotic Art Museum – Since 2005, WEAM has been the only U.S. museum to exclusively feature erotic fine art. See some excellent examples of personal expression from the likes of Rembrandt and Botero.
The Naughty Rooster – For your erotic shopping needs, this toy and fetish store is well stocked with all manner of aids, accessories, and novelty items.
Bluesy, jazzy, sultry, and humid, this city lures curious travelers with raucous vibes and a comely je ne sais quoi. It's a feast for the ears and eyes, so keep both peeled as you traverse streets filled with amazing music, ornate architecture, and people speaking in a myriad of undeniably charming accents and dialects—from a light drawl to Creole. Oh, and don't forget it's home to just a few lurid events like the famous Mardi Gras and something called Naughty in N'awlins. There is always something titillating to do in New Orleans.
Relax
Green House Inn – This adults-only bed and breakfast is modern-minded with an air of old-fashioned charm. The clothing-optional pool and spa are indicative of a relaxed atmosphere, where some will feel right at home.
Indulge
Lüke – Start the perfect night here for a pleasure-setting amuse-bouche of oysters and Champagne.
Shaya – Featuring many dishes that are meant to be shared, this restaurant will bring your party together in an intimate environment, and is sure to please with the diverse vegetable-forward options.
Explore
Loa Bar- Mood setting doesn't get more expert than what you'll find at this sexy bar in the equally impressive International House Hotel. Red velvet and a sea of candlelight are right at home, as are perfect, seasonal cocktails as intoxicating as the city itself.
Bustout Burlesque – Some of the best burlesque you'll see in the States is found in New Orleans. Bustout Burlesque brings the style back to the 1950s, and often features women who rule supreme at the art. A show here is a saucy treat you don't want to miss.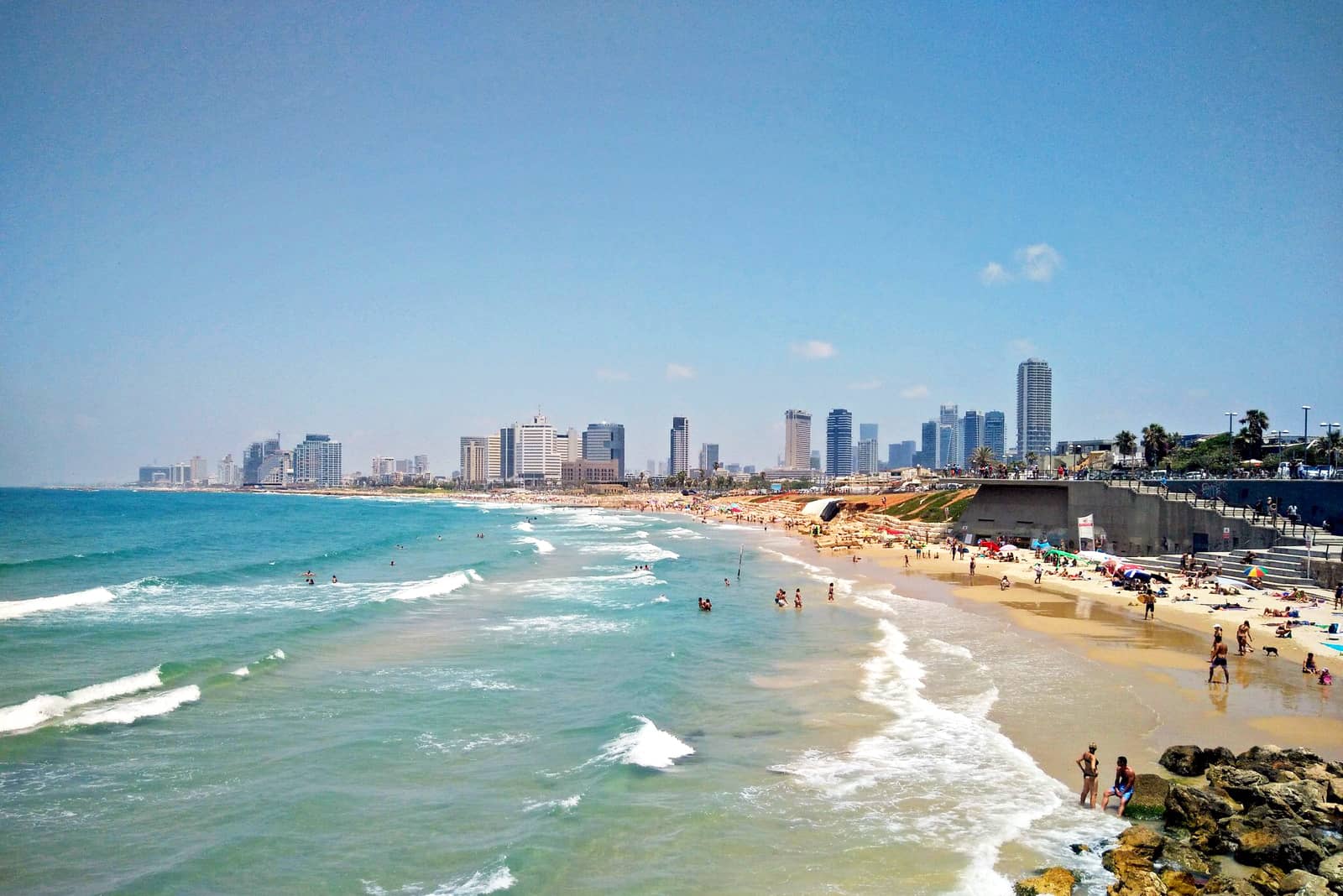 Israel has produced some of the most notoriously sexy celebrities and models, including Esti Ginzburg, Oded Fehr, Ayelet Zurer, and Gal Gadot, so you know there's eye candy aplenty in this major Israeli city. The Gan Hahashmal neighborhood is a hip space where you're likely to catch sight of some serious beauty—from the residents to the food to the public spaces. Also, we already know the city is super LGBT friendly, so there's definitely something for everyone.
Relax
Hotel Nordoy – Located in city center, this designer hotel is modern and tasteful, and all rooms feature deep soaking tubs. On-site spa services offer further relaxation, so you'll be ready for a night on the town, or a night in—whichever you desire.
Indulge
Regina – Let this enticing restaurant draw you in with the promise of magical lighting, lovingly prepared kosher dishes, and an atmosphere that will certainly have you enjoying how pleasurable life can be.
Jajo – Intoxicating does not begin to describe this wine bar and small-plate restaurant, which is all at once romantic, historical, and irresistible. A night in the locale of Israel's first winery is one you won't soon replicate nor forget.
Explore
Yavne – Meet the locals or bring a date, this place is great for late-night snacks and drinks set to nightly live music and DJs, under the glow of ambient neon lights.
Hilton Beach – With drink service and a surf club to the south, this beach is great for chilling out or staying active. If you're avoiding crowds, maybe a moonlight dip is your perfect way to experience this desirable destination.
Exciting, versatile, beautiful, and unique, Taos casts a spell on anyone who visits the Land of Enchantment. Rugged mountains, clean air, and ever-changing seasons position this Southwestern town as a highly enviable place to explore deep passions. Arguably one of the most romantic places in the U.S., this art colony and nature retreat will ignite sparks both creative and amorous.
Relax
El Monte Sagrado – The saltwater pool is surrounded by plants and waterfalls, lending an exotic air of privacy at this hotel. Live out literary fantasies with a visit to the library, complete with leather chairs and a crackling fireplace. The Living Spa with plush rugs, adobe fireplaces, and rose petal baths guarantees you'll be feeling refreshed and ready.
Indulge
The Love Apple – A wonderfully romantic restaurant in an 1800s church, the Love Apple has fresh, healthy, seasonal, organic foods that will keep you feeling energized and in the mood for fun.
Explore
Ojo Caliente – Hot springs submerge you in warm, healing waters while massaging away tension and inspiring tranquility and healing. We can think of one other activity with similarly beneficial results, hint, hint.
Old Martina's Hall – Live music, dancing, and a good drink are on the menu at this restored dance hall. The romantic adobe venue is the spot to kick up your heels and kick off a fantastic night.
Taos Valley Overlook – An idyllic walk reaches its crescendo at this overlook, with gorgeous sights of the Rio Grande Gorge and Sangre de Cristo Mountains.
If exotic luxury is your style, put Dubai at the top of your to-do list of sexy cities. This desert wonderland goes to such extremes, you may need a safe word to navigate its spaces. From the largest indoor ski slope, to one of the world's largest malls, this opulent city doesn't do anything in half measure.
Relax
Raffles Dubai – Surrounded by private gardens, this centrally located hotel offers a secluded oasis feel while remaining readily accessible to all the pleasures and treasures of the city.
Indulge
TOMO – Tomo means long-time friend in Japanese, so bring your romantic friend to this gorgeous restaurant, where you just may rekindle long-forgotten sparks. The terrace views of the city lend an exciting urban energy and allure, and the ambience and amazing food flirt with your senses in surprising ways.
Mosphere – Taking a cue from its name, this place has atmosphere in spades. The food, setting, and service are immaculate and meticulous, which just may inspire a new standard in pleasure-seeking.
Explore
Burj Khalifa – Who said size doesn't matter? The view from the top of the world's tallest building might have you agreeing that it can certainly make an impression. This thrilling experience may just leave your heart pounding.
Cirque le Soir – If you like to get a little freaky, you're in good company at Cirque le Soir, an exclusive nightclub where the guests embrace the strange and unusual.
Dream Racing – Speed demons, get your adrenaline pumping while pushing Formula One cars to their limits.
Arguably the sexiest accent in America, that slow Georgia drawl is viscous as honey and enough to send us rushing to the Hostess City of the South. Dripping in romantic Spanish moss, scintillating haunted vibes, and stately Victorian mansions that bring to mind the covers of bodice ripper novels, Savannah's primed to get you in the mood. If this place doesn't do it for you, you might want to invest in some ginseng.
Relax
The Mansion on Forsyth Park – The on-site cooking school provides the perfect date to challenge inhibitions. The staff, "warmly invite[s] you to explore what makes you curious, uncover a skill you didn't know you had, and dare to try something new." We're titillated already.
The Bohemian Hotel, Savannah Riverfront – Plush interiors—from deep wood fixtures to velvet headboards to faux fur throws—envelope you in sensual luxury in this romantic hotel with beautiful views of the sparkling Savannah River at its on-site bar, Rocks on the Roof.
Indulge
Garibaldi – Richly deep leather booths and a lavish hammered tin ceiling lend elegance to this downtown Savannah gem. Mark our words, a date in this enigmatic space sets the tone for the rest of a come-hither night.
Explore
Bonaventure Cemetery After Hours Tour – Get the blood stirring with a spooky night excursion. This tour ticks all the boxes for lovers of Gothic romance, and the haunted vibes will keep you sticking close together.
Artillery – Boasting an opulent façade with a streamlined and modern interior, this stylish bar will have you wanting to don your best, see-and-be-seen, and flirt with the idea of a second…or third…cocktail (they're that good).
Where do you go to explore your sexy side?