By Compass + Twine, on June 23, 2022
6 Secret Ways Anyone Can Get on a Boat This Summer
Ever stared longingly at a sailboat bobbing in a lake or at a yacht slowly meandering along the horizon and wondered, "How do I make that happen for me?" Yeah, we have too. There's something soothing about being on the water, feeling the push and pull of the tide and the slow rise and fall of the waves. (A six-pack of White Claw on hand doesn't hurt either.) But have no fear—just because you don't own a mega yacht, that doesn't mean a day at sea is out of reach. We've chatted with all our sailor friends and found 6 secret ways you can get out on the water this summer without having to be a billionaire.
Rent a houseboat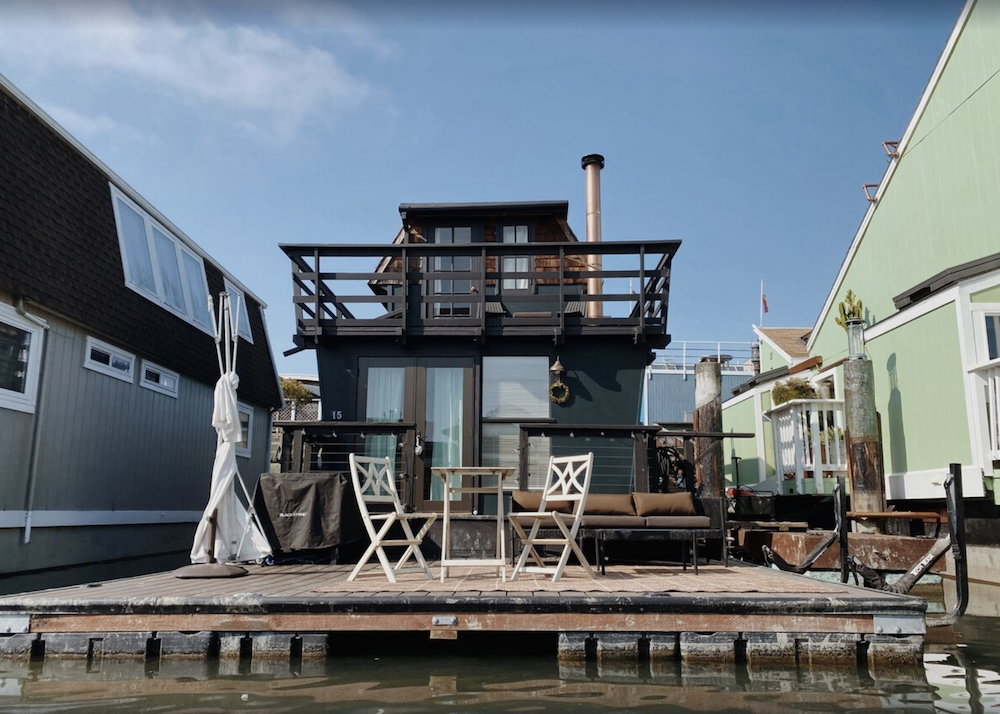 There's no better way to experience a stunningly beautiful body of water than by houseboat. Forget zipping around on a speedboat or cruising via pontoon: By renting a houseboat, you get the benefits of hotel-like accommodation without having to leave the water (or even the dock—many houseboats are moored in place). For a once-in-a-lifetime experience, stay in one of America's most famous—and most historic—houseboat communities in Sausalito, just north of San Francisco, where you'll temporarily be part of a tight-knit community built around a group of quirky, colorful homes on the water. Book the Parisian Nook on Expedia, for example, and enjoy a private deck, fireplace, and kayak, not to mention gorgeous views. Or on the opposite coast, check out The Reef, a newly built 50′ houseboat located in the beautiful Kittery/Portsmouth Harbor in Maine. It's docked at Badgers Island Marina on the Piscataqua River, sleeps four, and comes equipped with a rooftop deck.
Sign up for sailing school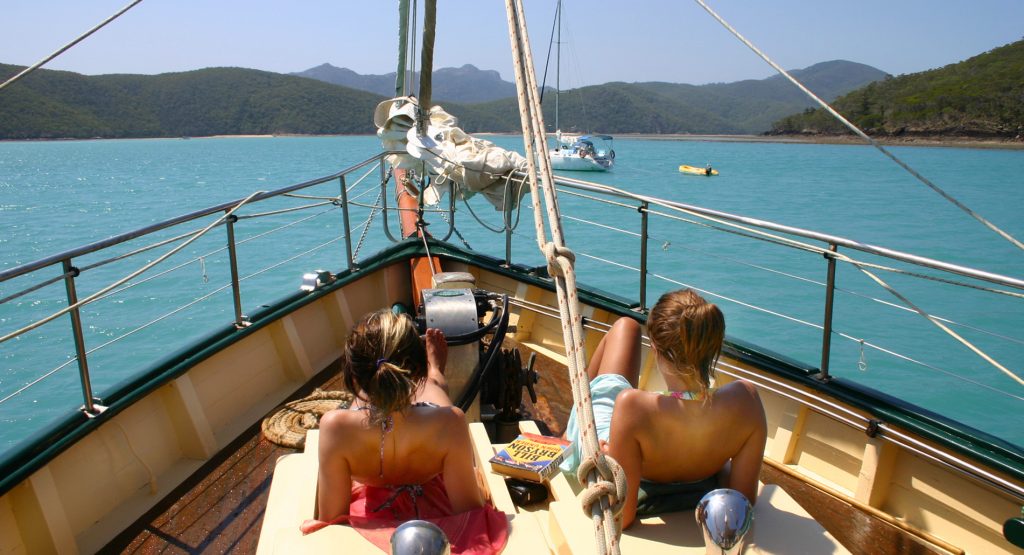 Sailing in Minneapolis might not be the first thing that comes to mind when you think of the Twin Cities. But Minnesota is the Land of 10,000 Lakes, so sailing is just one of the many things you can do in the warmer months. Lake Harriet, in the charming Linden Hills neighborhood, is a beautiful lake free from loud motorboats and filled instead with sail boats moored in the shallows. Sign up for sailing lessons to become a skipper of sorts for the day. The waters are calm, with only other slow sailors and the occasional duck to look out for. Afterward, grab lunch or dinner at Bread and Pickle; if you're lucky, there might even be live music at Bandshell Park. To see if your favorite lakefront or seaside spot offers sailing lessons, search Expedia.com/activities.
Rent a boat for the day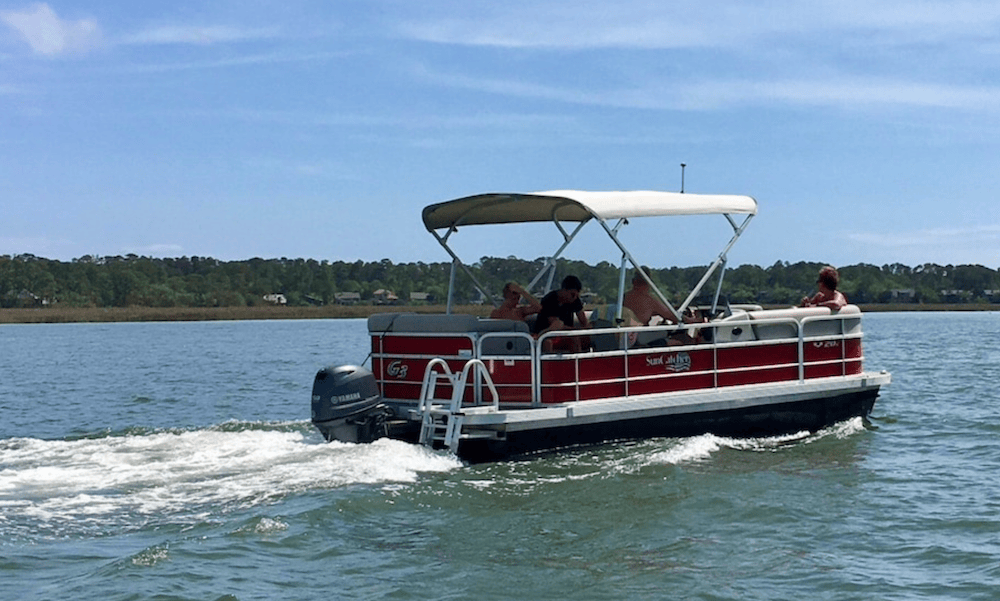 Captain your own pontoon on the scenic waterways around Hilton Head Island, South Carolina—no captain's license required! Before setting sail, you'll receive a professional orientation on navigating the area, along with recommendations on the best things to see and do. Be sure to keep an eye out for bottlenose dolphins as you meander along Broad Creek and anchor up near the famous sandbar in the May River. A smooth pontoon ride is the perfect way to get your entire crew out on the water for a day without breaking the bank. Have a look for lake and river boat rentals on Expedia.com/activities.
Go underwater
For just $50 per person, book time aboard (and below!) a mighty vessel called Ocean Expeditions. We're certain this is a ship unlike any you've seen before. You'll sail around pretty Catalina Island, right off the coast of Southern California, but rather than taking in the sights from above, you'll go down to the lower decks. There, through the portholes, you'll admire all the sea life teeming below the surface. For 45 minutes, you'll come face to face with colorful fish, beautiful corals, and brilliant marine life. It's an amazing and unique way to spend an afternoon on….er, under…the water.
Go fish
If fishing doesn't come to mind when you think of the Lone Star State, it should! Texas's long Gulf Coast is full of great catches. Spend the day fishing near the coastal town of Kemah, just southeast of Houston, for the chance to reel in redfish, flounder, and bay snapper on this 4-hour guided fishing tour. Afterward, head to the Kemah Boardwalk to carry on the fun with thrilling amusement rides and tasty seafood restaurants. Not bound for the Lone Star State? Search Expedia.com/activities and find fishing excursions in your favorite maritime vacation spot.
Charter a yacht
The next best thing to owning a yacht? Renting one for a night or two. And we can think of no better place to do that than in Miami Beach. Book this 46′ luxury vessel, which sleeps four and comes with a licensed captain and shipmate (so you won't have to lift a finger), plus amenities like a raft, paddleboard, and floaties. Spend a day or two cruising on the glistening blue waters off Key Biscayne and taking infinite selfies to make everyone you know jealous. The captain can adjust the itinerary to your liking, so decide where to go in the moment and live like a king.