By Expedia, on January 30, 2019
Best places to visit in America: Top points of interest in each state based on Expedia data
There are many lists to help you discover the best places to visit in America, but how many are based on quantitative metrics? We've used our internal data to curate a list of top points of interest in every state in the USA, from Maine all the way to Hawaii.
How did we create this list? Often, travelers look for hotels near certain attractions so that they're just a stone's throw away. We looked at that data.  Then we looked at the popularity of all the points of interests based on search volume and married the findings. We teased out any outliers that might not be interesting to a reader looking for travel ideas, and what we've landed on is insightful and worthy of anyone's bucket list.
It's a list of classic destinations you'll likely recognize, along with a few hidden gems. All in all, we recommend using this as a go-to list for at least 2 of the top places to see in each state. Allow us to present them to you as a guide.
---
For a slightly different take on the same theme, read about the best places to escape to in each state.
---
Alabama
US Space and Rocket Center and Gulf Shores Beach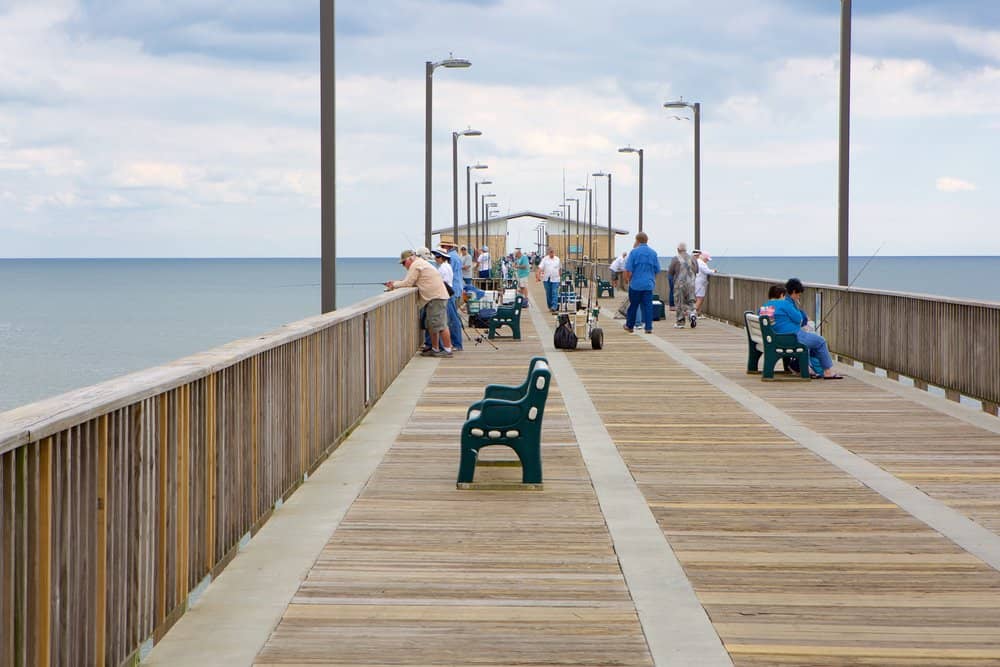 Alabama is out of this world. After all, Huntsville is home to the US Space and Rocket Center, the biggest space museum in the country, where you can see hardware from the Apollo missions, and experience thrilling flight simulators. Back down on planet Earth, you should also make time to visit Gulf Shores Beach, a resort town overlooking the Gulf of Mexico. Among the best places to visit in America, it's an idyllic spot for sailing, sea fishing, and catching a glimpse of playful dolphins.
[toggle title="Plan accommodation in Alabama"]
[/toggle]
---
Alaska
Denali National Park and Chena Hot Springs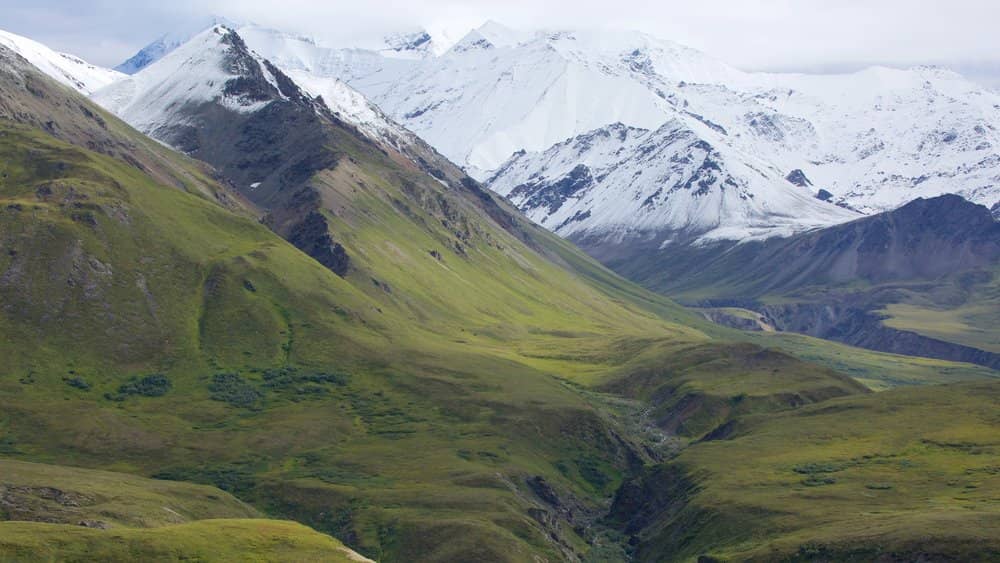 Get back to nature with a trip to Denali National Park. One of the largest in the US, the park is bigger than the state of New Hampshire. Jutting into the wide blue sky, Mount Denali is North America's tallest peak, but if you're not here to flex your mountaineering muscles, you can enjoy the local wildlife and natural grandeur. Or, why not unwind in Chena Hot Springs in Fairbanks? Soothing massage therapies await, as well as the ethereal light show of the aurora borealis.
[toggle title="Plan accommodation in Alaska"]
[/toggle]
---
Arizona
Antelope Canyon and Grand Canyon National Park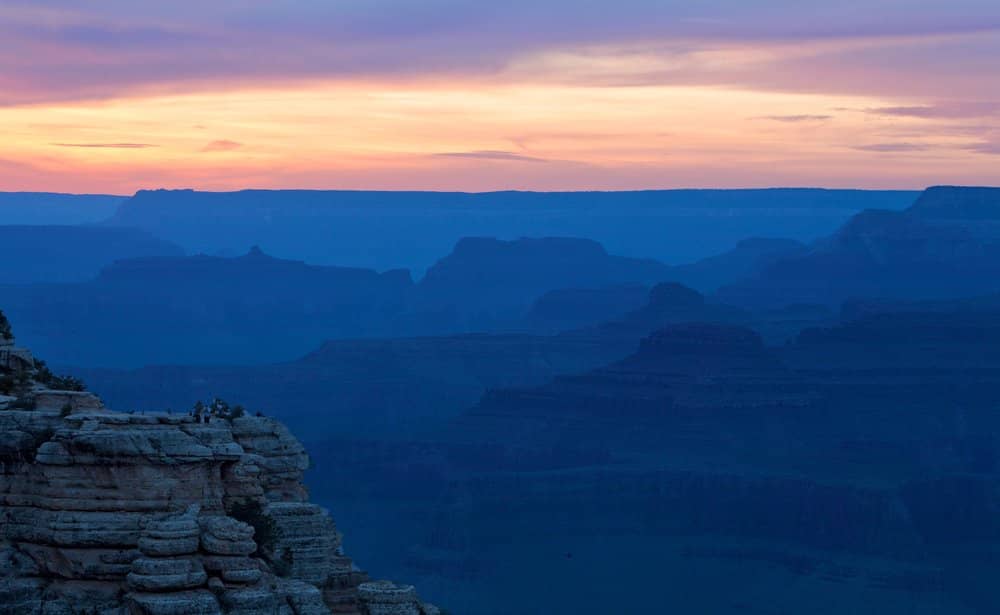 You know about the Grand Canyon, but what about Antelope Canyon? It's another awe-inspiring Arizona hotspot, where guided tours take visitors into a subterranean sandstone world of curving, wave-like rocks. It's like a cathedral carved by Mother Nature. No list of things to see in America can possibly miss out Grand Canyon National Park, where you can go river rafting and horse-back riding, or just take in this iconic sweep of other-worldly landscape on foot. There are plenty of places to stay here, too.
[toggle title="Plan accommodation in Arizona"]
[/toggle]
---
Arkansas
Bathhouse Row and Crater of Diamonds State Park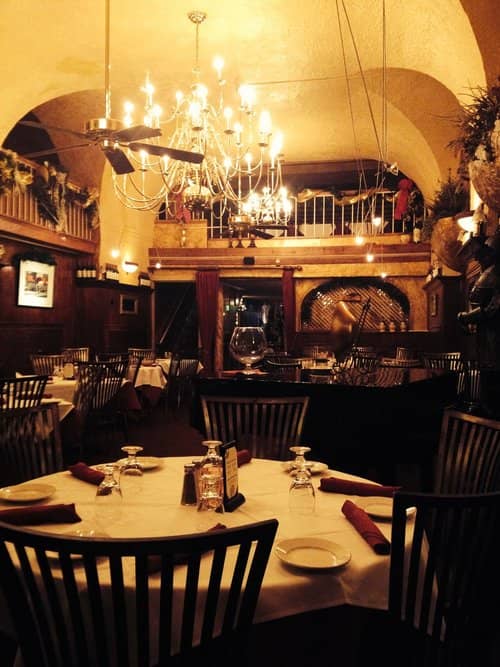 Take a wander through history by visiting Bathhouse Row in Hot Springs. These stately landmarks in Spanish and Italianate styles stem back to the glory days of spa vacations, and will soon have you taking photographs of the elegant buildings and gardens. You can even enjoy the thermal waters yourself at Buckstaff bathhouse. Another Arkansas must-see is Crater of Diamonds State Park, which lives up to its exciting name. You can literally search for diamonds in this volcanic crater, and keep any you find.
[toggle title="Plan accommodation in Arkansas"]
[/toggle]
---
California
Disneyland and Yosemite National Park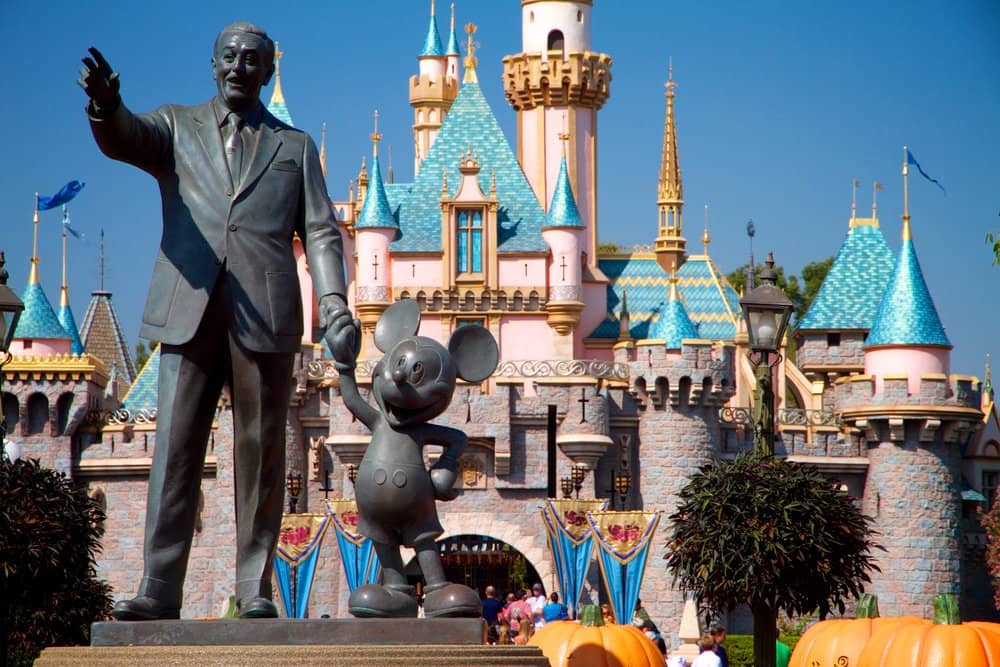 The sprawling state of California boasts some of the best places to visit in the United States. Right at the top of the pile is Disneyland, which was built under the supervision of Walt Disney himself, and is still a magical magnet for families to this day. If a rustic escape is more your thing, there's always the sweeping splendor of Yosemite National Park, where you can go hiking and climbing amid the giant sequoia trees and granite cliffs of the Sierra Nevada.
[toggle title="Plan accommodation in California"]
[/toggle]
---
Colorado
Mesa Verde National Park and Great Sand Dunes National Park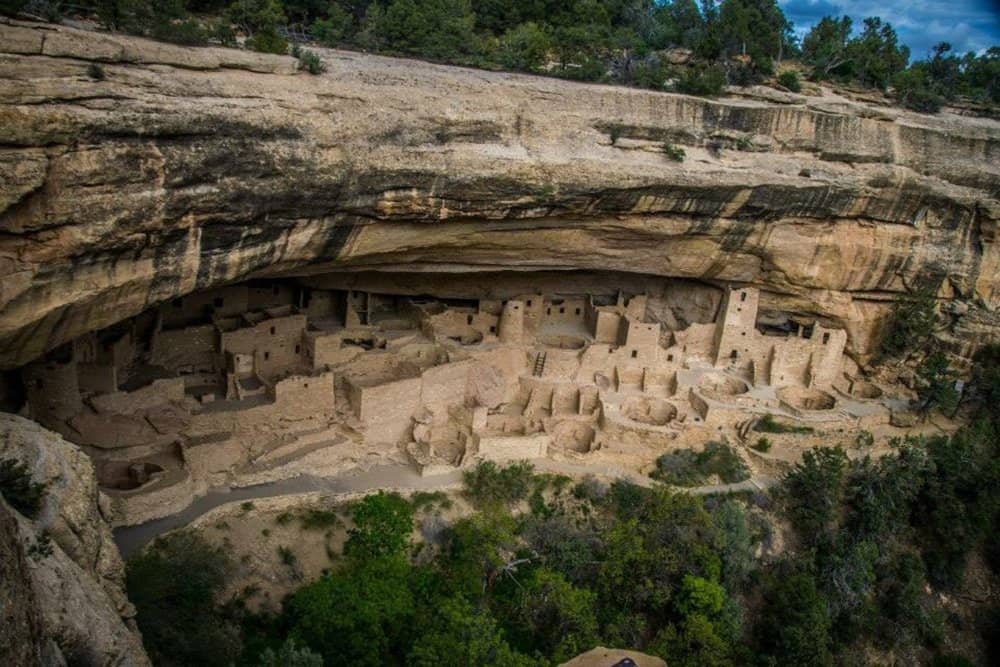 The ancient history of North America is laid bare in Colorado's Mesa Verde National Park, where the cliff dwellings of the Ancestral Puebloans can be explored. Chief among them is the majestic Cliff Palace, whose rooms were painstakingly fashioned out of sandstone and mortar. Equally spectacular is Great Sand Dunes National Park, where the sand dunes can reach over 750 feet high. Hiking is a top activity in this richly diverse realm of alpine tundra, forests, and wetlands.
[toggle title="Plan accommodation in Colorado"]
[/toggle]
---
Connecticut
Yale University and Mystic Aquarium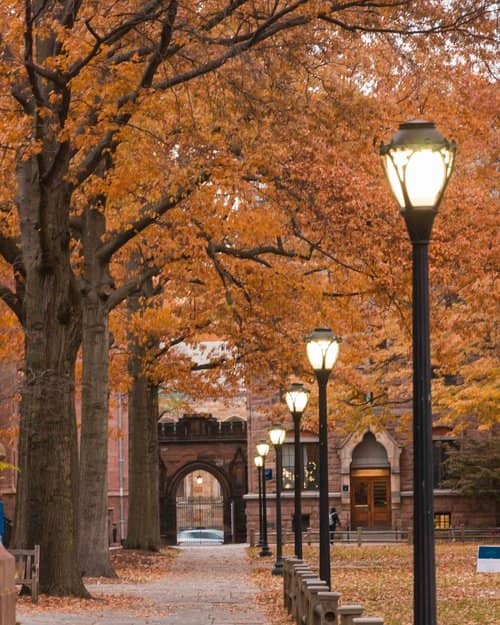 Visit Yale University in New Haven, and you'll be making a pilgrimage to one of the oldest and grandest institutions in the United States. Take a tour, and you can admire the stately, Collegiate Gothic architecture and bask in the atmosphere of this renowned center of learning. Nature lovers wondering about the most popular place in Connecticut to explore their passion should consider the Mystic Aquarium & Institute for Exploration in New London. It's one of the few places in the US where you can see Beluga whales and Steller sea lions.
[toggle title="Plan accommodation in Connecticut"]
[/toggle]
---
Delaware
Lewes Beach and Rehoboth Boardwalk
The relaxed, maritime atmosphere of Lewes Beach makes it a favorite place for visitors to Delaware. Think streets dotted with quaint boutiques, family-run restaurants, and long, sandy stretches where you can play sports or just lie back and chill out. Nearby, there's Rehoboth Beach, dubbed "the nation's summer capital." One of its biggest draws is Rehoboth Boardwalk, where you can stroll between shops, treat the kids to traditional family amusements, chow down on salt water taffy, or take your seats in a buzzing restaurant.
[toggle title="Plan accommodation in Delaware"]
[/toggle]
---
Florida
Everglades National Park and Universal Studios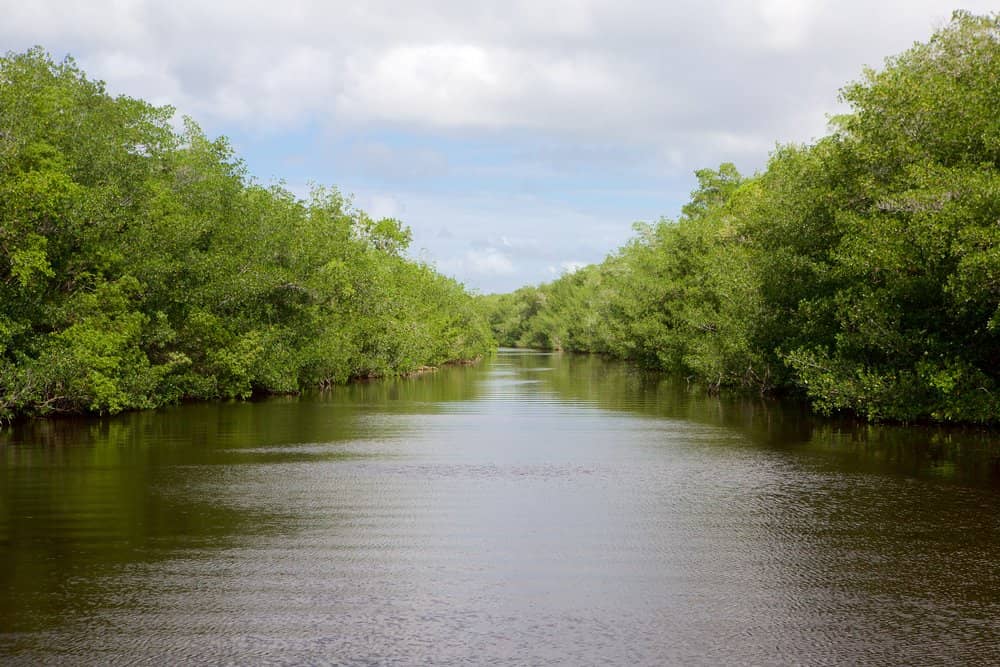 Florida is famed for its theme parks. Just take Universal Studios, an exhilarating and immersive experience, which will make kids and adults alike feel like A-list action heroes. From adrenaline-pumping roller coasters to immersive 3D rides, the park will make you feel like you've stepped inside the world's most iconic blockbusters. Meanwhile, the Everglades National Park also ranks among the top places to visit in the United States, with its lush forests and wetlands making up the largest tropical wilderness in the country.
[toggle title="Plan accommodation in Florida"]
[/toggle]
---
Georgia
Georgia Aquarium and Six Flags Over Georgia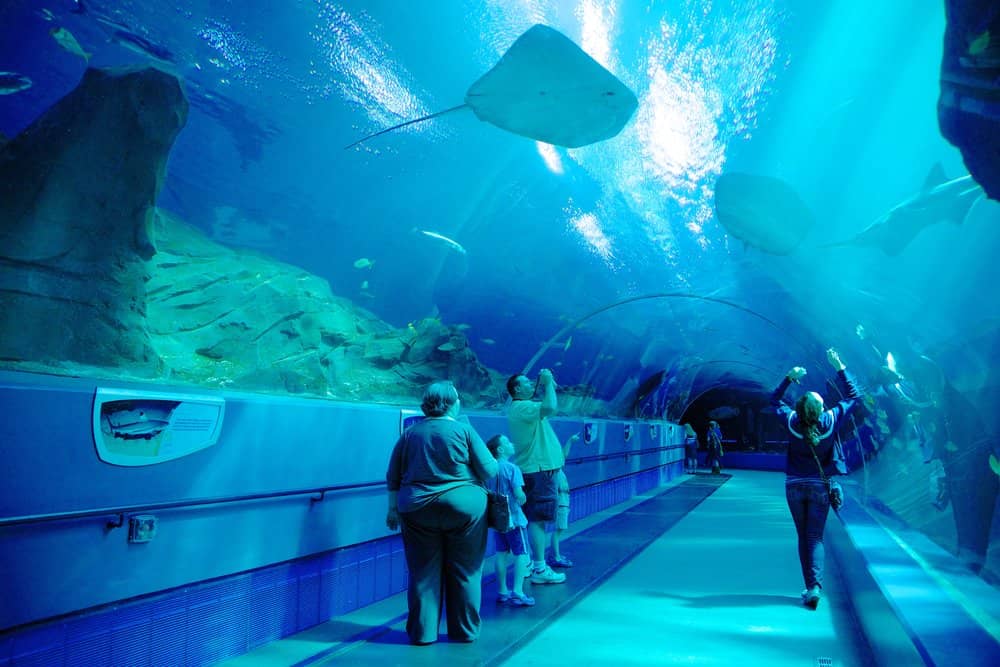 Love the creatures of the deep? Then prepare to have your mind blown at the Georgia Aquarium, once the largest aquarium on the planet. Its 10 million gallons of water are home to dolphins, eye-catching Beluga whales, and adorable penguins. More family fun awaits at Six Flags Over Georgia, where you can feel like a Caped Crusader on Batman: The Ride and feel the thrills of the Dahlonega Mine Train. Live shows and great eats all help make Six Flags a rip-roaring day out.
[toggle title="Plan accommodation in Georgia"]
[/toggle]
---
Hawaii
Kailua Beach and Hawaii Volcanoes National Park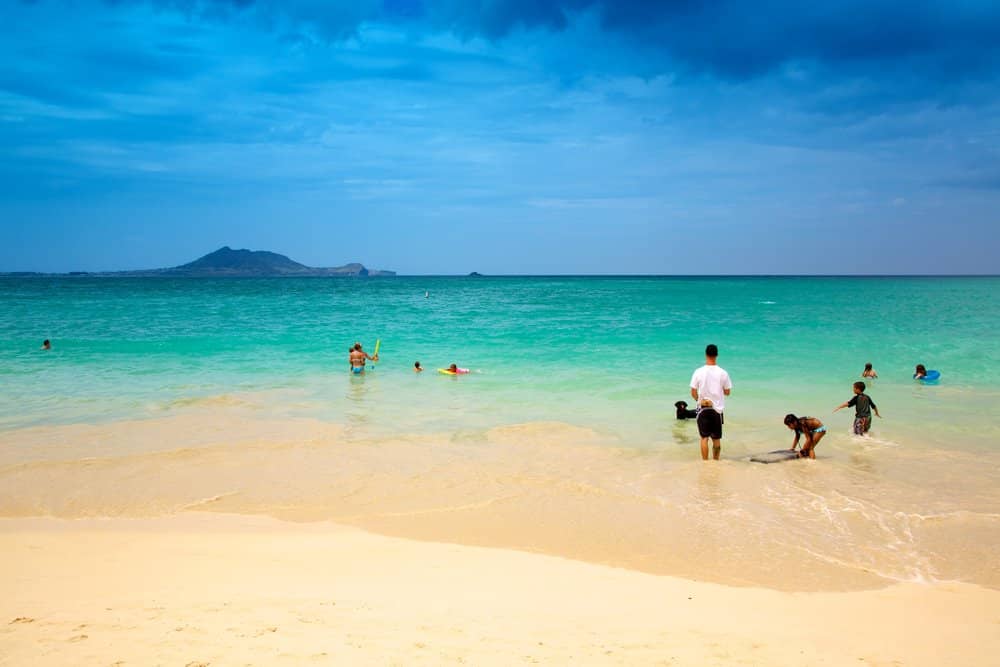 You can't go to Hawaii and not spend quality time on its famous coast. One particular hotspot is Kailua Beach in Kailua, where President Obama's Winter White House was located. Gleaming, turquoise waters and blazingly white sands make this a heavenly stretch for sun-seekers. Feeling adventurous? Trek through Hawaii Volcanoes National Park, which is home to a pair of active volcanoes and a dramatic landscape, and is undoubtedly one of the most memorable things to see in America.
[toggle title="Plan accommodation in Hawaii"]
[/toggle]
---
Idaho
Big Springs and Sawtooth National Recreation Area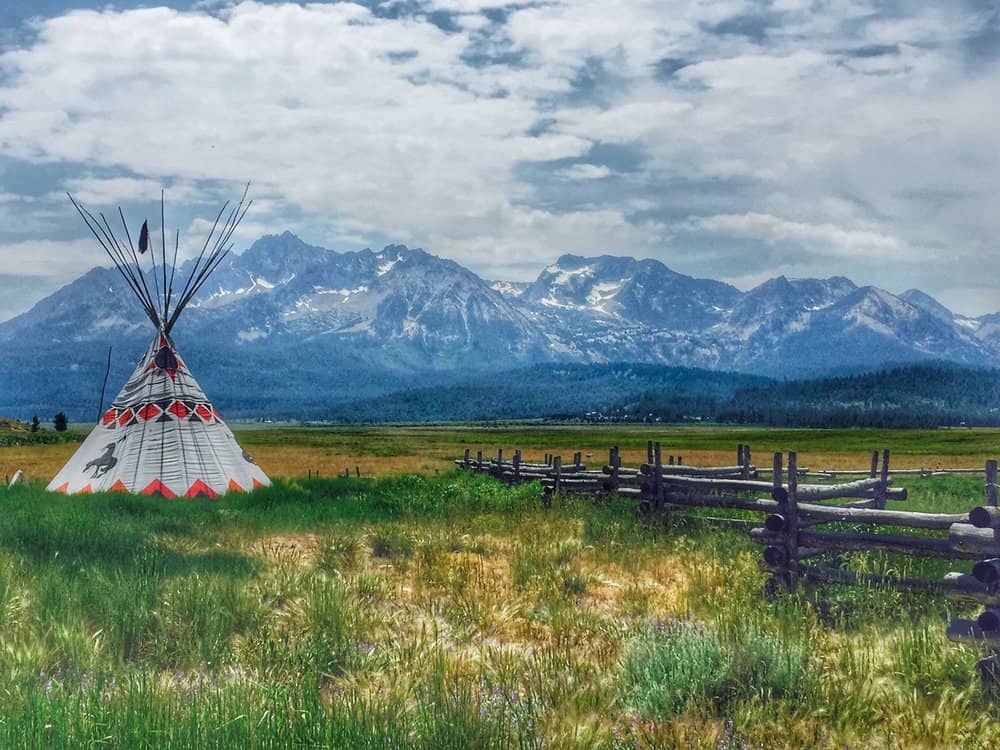 Lovers of nature have a lot to explore in Idaho, including Big Springs. It lives up to its name, being a first-magnitude spring, which gushes 120 million gallons of sparkling water every day. There's some fine wildlife viewing to enjoy around these parts, as well as the quaint and historic Johnny Sack's Cabin. Elsewhere in Idaho, Sawtooth National Recreation Area provides more of the great outdoors. Hikers and rafters will be in their element amid the rugged mountain landscape.
[toggle title="Plan accommodation in Idaho"]
[/toggle]
---
Illinois
Wrigley Field and the Magnificent Mile
Home to the Chicago Cubs, Wrigley Field is one of the oldest and most iconic baseball parks in the nation. Stepping beneath its red marquee is a rite of passage for many sports fans, while the ivy-shrouded outfield walls are famous in their own right. Chicago's Magnificent Mile also ranks among the best things to see in Illinois. As well as being lined with up-scale shops, it's adorned with stunning, photo-worthy landmarks like the Wrigley Building and the Chicago Water Tower.
[toggle title="Plan accommodation in Illinois"]
[/toggle]
---
Indiana
University of Notre Dame and Indiana Dunes State Park
What's the most popular thing in Indiana? Tough question, but imagine an eclectic landscape of sweeping sand dunes, dense forests, panoramic prairies, and serene beaches. Set on the shores of Lake Michigan, Indiana Dunes State Park provides all of this, along with meandering trails that entice hikers of all abilities. Meanwhile, the University of Notre Dame is a great Indiana institution, with attractions including the Snite Museum of Art, showcasing everything from Italian Renaissance masterpieces to Native American ceramics.
[toggle title="Plan accommodation in Indiana"]
[/toggle]
---
Iowa
Adventureland and Iowa State Fairgrounds
Looking for a place to take the family in Iowa? Try Adventureland in Des Moines, where the thrill rides include the colorful Bermuda Quadrangle, with its zany tangle of slides, and the kid-friendly Frog Hopper. Live shows, including puppet theater performances and the Adventureland Circus, add to the fun. The Iowa State Fairgrounds are loved by locals, and host the spectacular Iowa State Fair every year. In between this epic event, the Fairgrounds host all kinds of shows, from health expos to toy demos.
[toggle title="Plan accommodation in Iowa"]
[/toggle]
---
Kansas
Monument Rocks and Exploration Place
Coming into existence more than 80 million years ago, Monument Rocks are a staggering symbol of the forces of nature in Kansas. These chalk formations, some forming vast, towering archways, are embedded with ancient fossils and look incredible even from a distance. More other-worldly sights await at Exploration Place, a science center filled with eye-opening exhibits on space travel and the human body, not to mention a state-of-the-art dome theater, which puts on immersive wildlife and music shows.
[toggle title="Plan accommodation in Kansas"]
[/toggle]
---
Kentucky
Churchil Downs and Cumberland Falls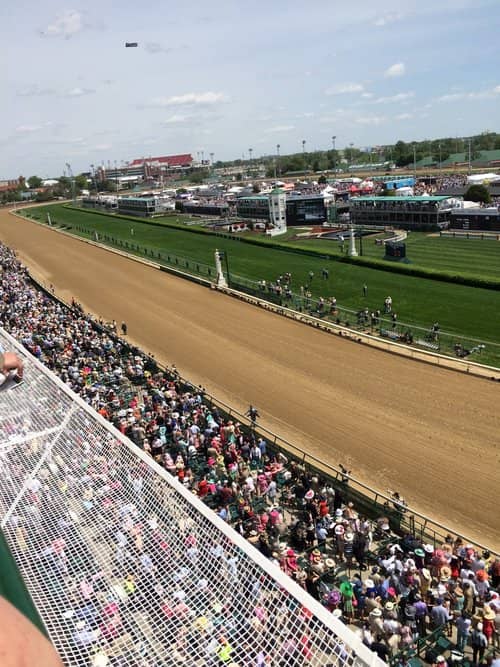 When it comes to horse racing, few competitions compare to the Kentucky Derby, which has been dubbed the "most exciting two minutes in sports." Churchill Downs is the famed racetrack where it all happens, and is a proud Kentucky landmark dating right back to 1875. Thoroughbred racing not your thing? Take a trip to Cumberland Falls, known as the Niagara of the South, whose cascading waters are among the natural treasures of a park, which is also a haven for hiking and fishing.
[toggle title="Plan accommodation in Kentucky"]
[/toggle]
---
Louisiana
Canal Street and Mardi Gras World
The Big Easy is one of the biggest draws in Louisiana, and New Orleans Canal Street is a good place to start exploring. Take a walk down the thoroughfare, studded with shops and rattling with streetcars, and take in the vibe of this legendary city. Mardi Gras puts New Orleans right up there in any list of where to visit in the US, and you can see the work that goes into creating the floats when you visit Mardi Gras World.
[toggle title="Plan accommodation in Louisiana"]
[/toggle]
---
Maine
Attean Pond and Acadia National Park
Whether you're into hiking, paddling, fishing, or taking scenic snaps to make your Instagram look pretty, Attean Pond in Maine will tick all the right boxes. Think dreamy mountains, swathes of forests, and the sounds of loons in the distance, all adding up to a relaxing escape from the bustle of big-city living. Hungry for more of the Maine landscape? Try Acadia National Park, where you can see mirror-like lakes and the rocky Atlantic coastlines on foot or on horseback.
[toggle title="Plan accommodation in Maine"]
[/toggle]
---
Maryland
Inner Harbor and Assateague Island National Seashore
Baltimore is one of the most exciting places in Maryland, and offers some of the best sightseeing in the USA. Just take the historic Inner Harbor quarter, which is where you'll find the National Aquarium, the Maryland Science Center, and the Reginald F. Lewis Museum of Maryland African-American History & Culture. Then, there's Assateague Island National Seashore, with its handsome feral horses, scenic beaches, and opportunities to go kayaking. The Assateague Lighthouse, with its red and white stripes, is a standout landmark of the area.
[toggle title="Plan accommodation in Maryland"]
[/toggle]
---
Massachusetts
Boston Common and Fenway Park
Right in the heart of Boston, there's a surprisingly significant oasis of greenery. This is Boston Common, the oldest city park in the United States. The site of countless historic moments over the centuries, including visits from George Washington and John Adams, it should feature in any list of what to see in America. Baseball fans should also make time for Fenway Park, the sacred ground of the Boston Red Sox, known for its unusual shape and the "Green Monster" left field wall.
[toggle title="Plan accommodation in Massachusetts"]
[/toggle]
---
Michigan
Pictured Rocks National Lakeshore and Tahquamenon Falls
There are many things to see in Michigan, including Pictured Rocks National Lakeshore. The name is a bit of a mouthful, but the place itself is a beautiful attraction on Lake Superior. Expect to see ornate sandstone cliffs and rock formations, cascading waterfalls, and tranquil beaches. Speaking of natural beauty, check out Tahquamenon Falls, whose distinctively dark, auburn waters are due to tannins from cedar swamps. Trails and camping grounds make this a magnet for lovers of the outdoors.
[toggle title="Plan accommodation in Michigan"]
[/toggle]
---
Minnesota
Voyageurs National Park and Minnesota State Fair Grounds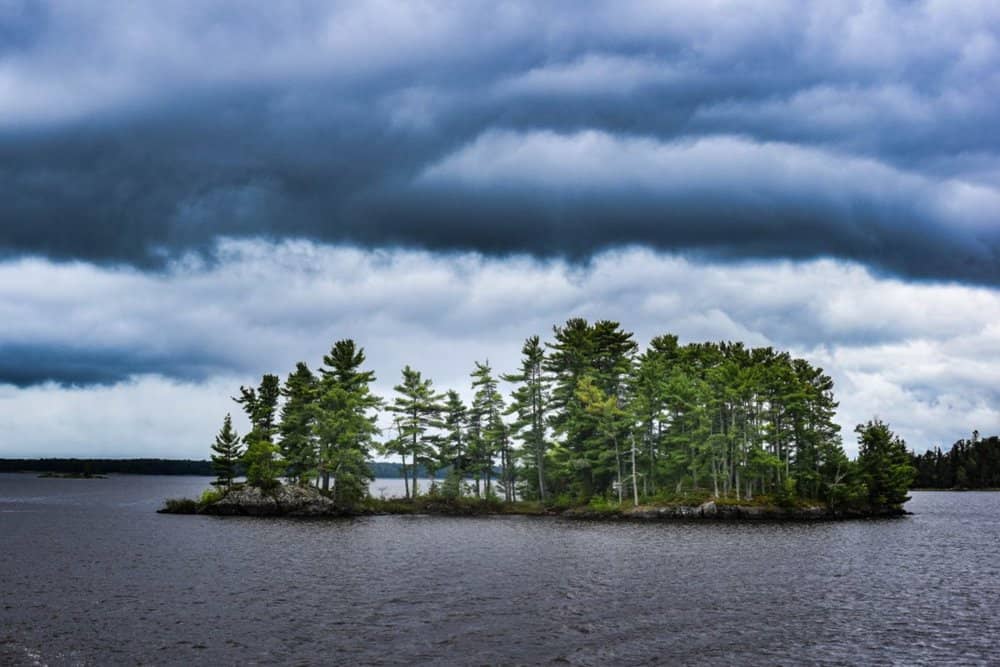 As this list shows, there are things to see in each state that will suit all tastes. And if you're after a bit of nature in Minnesota, head for Voyageurs National Park. It's a must for lovers of canoeing and kayaking, thanks to its vast network of rippling, interconnected waterways. The Minnesota State Fair Grounds, meanwhile, draw in millions annually for the famous state fair, packed with shows, rides, and foodie adventures. The grounds also host numerous events throughout the year.
[toggle title="Plan accommodation in Minnesota"]
[/toggle]
---
Mississippi
Oxford and Biloxi Beach
Culture vultures in Mississippi may be fascinated by a visit to the small city of Oxford. As well as hosting an exciting music scene, it's also home to Rowan Oak, former residence of Nobel Prize-winning author William Faulkner, which is now a museum devoted to this giant of American letters. Elsewhere in the state, there's Biloxi Beach on Mississippi Sound, boasting sugary-soft white sands and plenty of resort hotels to choose from. You can even try your luck at the lavish casinos.
[toggle title="Plan accommodation in Minnesota"]
[/toggle]
---
Missouri
St Louis Zoo and the Gateway Arch
Highly respected for its work in wildlife conservation, St. Louis Zoo is a highlight of any visit to Missouri. Its 90 acres of exhibits will let you see fearsome bears, noble gorillas, and regal lions, while little ones will love the petting area. A true icon of the state is the Gateway Arch in St. Louis, the tallest human-made monument in the US. Take a trip to the top of this sleek, futuristic landmark for spectacular views of the city.
[toggle title="Plan accommodation in Missouri"]
[/toggle]
---
Montana
Yellowstone National Park and Glacier National Park
One of the great wonders of Montana is Glacier National Park, which nestles by the Canadian border and presents an ethereal, alpine realm of jagged mountains, atmospheric forests, and crystal-clear lakes. Not to mention the glaciers, which give the park its name. Miles of trails will prove irresistible to hikers, while elsewhere in Montana you can visit one of the best places in the United States. Namely, Yellowstone National Park, with its epic terrain and surging geysers, including Old Faithful.
[toggle title="Plan accommodation in Montana"]
[/toggle]
---
Nebraska
Chimney Rock National Historic Site and Henry Dourly Zoo and Aquarium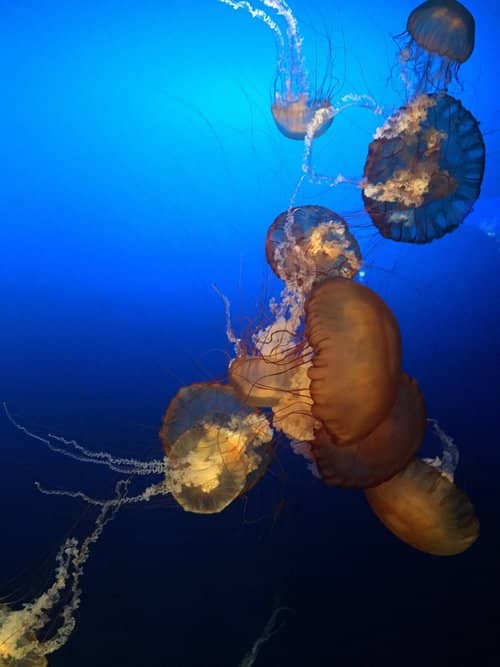 Feel like a pioneer by visiting Chimney Rock National Historic Site in Nebraska. This striking geological formation, which towers into the vast Nebraska sky, served as a landmark for explorers and migrants during the 19th century. Another Nebraska attraction is the Henry Doorly Zoo and Aquarium, where you'll discover the biggest cat complex in the country. It also houses the world's largest indoor desert. It's a surreal sight enclosed within a vast geodesic dome, replicating the scenery from 3 deserts from around the world.
[toggle title="Plan accommodation in Nebraska"]
[/toggle]
---
Nevada
Las Vegas Strip and Grand Basin National Park
Where to visit in every US state? Well, when it comes to Nevada, the great, glittering Las Vegas Strip is a no-brainer. Made famous by countless movies and TV shows, its iconic hotels and casinos light up the thoroughfare, with enough razzle-dazzle to make your head spin. By contrast, Grand Basin National Park is all about nature at its rawest, with its undulating foothills and bristlecone pines, and the eerie subterranean universe of the Lehman Caves.
[toggle title="Plan accommodation in Nevada"]
[/toggle]
---
New Hampshire
Hampton Beach and Mount Washington State Park
Feel like playing in the Atlantic Ocean? Hampton Beach makes it happen. This is a major draw for families and couples in New Hampshire, with its exceptionally clean and pristine waters, not to mention its scenic boardwalk and traditional amusement arcades. Or, you can head to the heavens by visiting Mount Washington State Park, which covers the peak of Mount Washington, which is part of the Presidential Range and is adorned by hiking trails and huts where you can rest up.
[toggle title="Plan accommodation in New Hampshire"]
[/toggle]
---
New Jersey
Boardwalk Hall and the Jersey Shore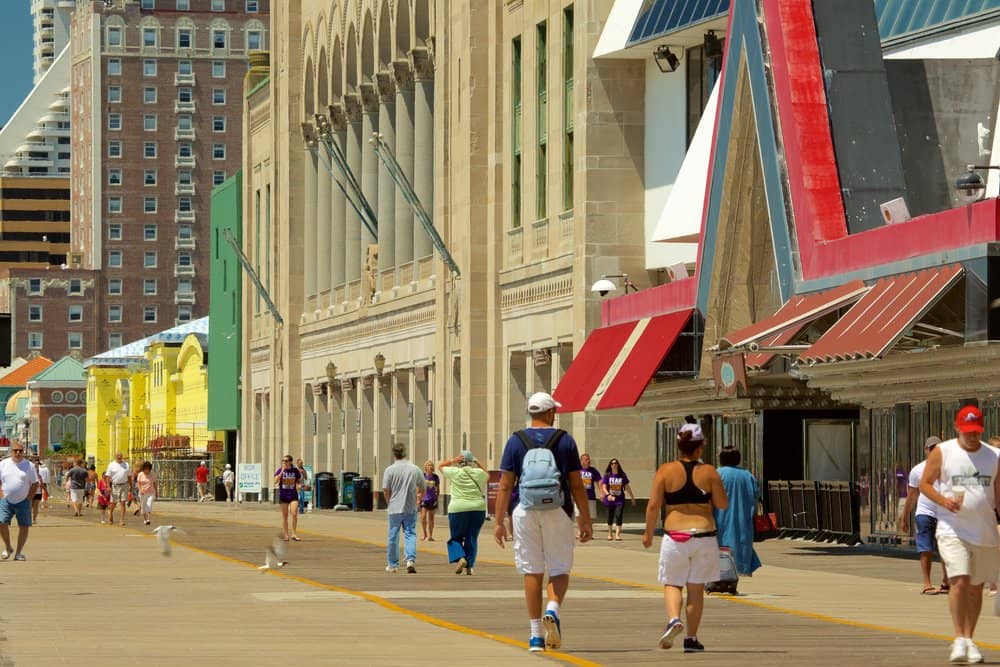 One of New Jersey's most distinctive landmarks is Boardwalk Hall. The archways of its exterior make it impressive even from afar, but step inside and you'll discover a huge pipe organ with over 33,000 pipes that's the world's largest musical instrument. The hall also hosts a variety of events over the year, from pop acts to boat shows. Any visit to the state should also include a trip along the Jersey Shore, with its amusement parks and family attractions like Jenkinson's Boardwalk.
[toggle title="Plan accommodation in New Jersey"]
[/toggle]
---
New Mexico
Santa Fe Plaza and Carlsbad Caverns National Park
Downtown Santa Fe has a lot going on, and you can really soak up the atmosphere in Santa Fe Plaza. It's the excitingly hectic hub of the city, where you can see street performers, browse markets, go into museums, and check out historic landmarks like the Palace of the Governors – the oldest public building in the US. Meanwhile, Carlsbad Caverns National Park is among the most-visited places in the state, with its ornate limestone caves and famed population of bats.
[toggle title="Plan accommodation in New Mexico"]
[/toggle]
---
New York
Grand Central Terminal and Broadway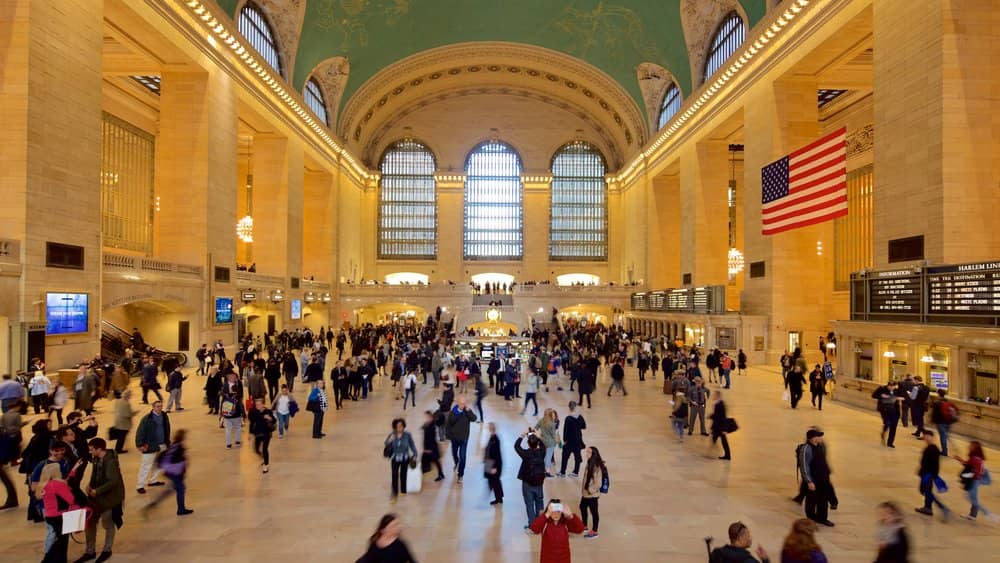 It says a lot about New York City that even its transport hubs can be visitor attractions. Just take Grand Central Terminal, arguably the most famous train station on Earth. Its sweeping architecture sets the stage for all the architectural marvels of the Big Apple. When it comes to what to see in NYC, there are iconic attractions ranging from the Statue of Liberty to a wealth of museums. Not to mention the live shows on Broadway, a stone's throw from the dazzling nerve center of Times Square.
[toggle title="Plan accommodation in New York"]
[/toggle]
---
North Carolina
Biltmore Estate and Great Smoky Mountains National Park
Bring your hiking boots when you come to North Carolina, because Great Smoky Mountains National Park is calling. A dreamy landscape of emerald peaks and wildflowers, white-tailed deer and black bears, it's a paradise for campers and outdoorsy adventurers. Then there's the Biltmore Estate, once the personal playground of George Washington Vanderbilt II. The centerpiece of this Gilded Age gem is the largest privately-owned house in the United States. Feel like a Vanderbilt yourself by dining at one of the estate's restaurants.
[toggle title="Plan accommodation in New York"]
[/toggle]
---
North Dakota
Theodore Roosevelt National Park and the International Peace Garden
From scenic drives to world-class hiking amid a vast, cinematic landscape, Theodore Roosevelt National Park offers all kinds of adventures. Look out for bison and wild horses, and President Roosevelt's Maltese Cross Cabin. Over on the border with Canada, you'll find the International Peace Garden, a flower-filled symbol of the good relations between the neighboring nations. As well as the beautiful greenery, it has standout attractions including a floral clock 18 feet in diameter, and lakes where you can go canoeing.
[toggle title="Plan accommodation in North Dakota"]
[/toggle]
---
Ohio
Cedar Point and Cleveland Rock and Roll Hall of Fame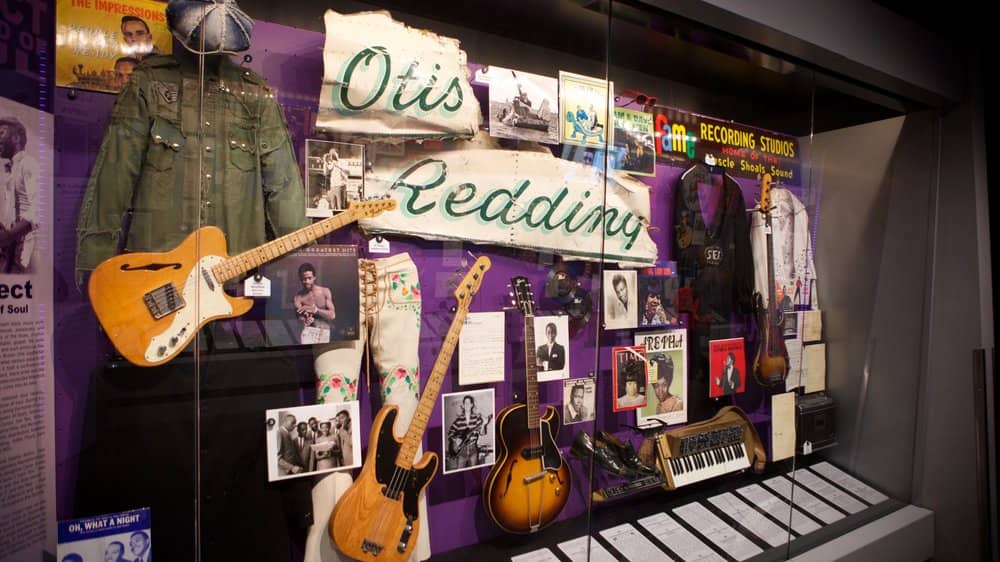 Ohio is home to one of the oldest amusement parks in the country. Founded in 1870, Cedar Point is particularly renowned for its array of nerve-shredding roller coasters – names like Iron Dragon and Cedar Creek Mine Ride say it all. Afterwards, relax at Castaway Bay waterpark resort. Visiting Cleveland's Rock and Roll Hall of Fame is one of the quintessential things to do in America. Here, you'll delve into the wild lives of the greatest guitar heroes of all time.
[toggle title="Plan accommodation in Ohio"]
[/toggle]
---
Oklahoma
Wichita Mountains and Turner Falls
The granite ranges and rolling grasslands of the Wichita Mountains make it a picturesque slice of Oklahoma, perfect for wildlife lovers and hikers. In this neck of the woods, you'll also find Fort Sill, an active military base where the likes of Wild Bill Hickock, Buffalo Bill Cody, and Apache legend Geronimo spent time. Another picturesque attraction is Turner Falls, located in the Arbuckle Mountains, where swimmers flock to the waters around the cascading falls. More watery adventures await in another Oklahoma favorite, Natural Falls State Park.
[toggle title="Plan accommodation in Oklahoma"]
[/toggle]
---
Oregon
Crater Lake National Park and Multnomah Falls
Situated in the Pacific Northwest, Oregon is a land of lush, green forests, and beautiful mountain peaks. It's natural environment makes it a natural center for outdoor recreation. One of the top destinations is Crater Lake National Park. The lake is a remnant of a destroyed volcano, and the deepest lake in the country. Multnomah Falls provides great views as well. The falls are the tallest in Oregon and located near the Columbia River Gorge.
[toggle title="Plan accommodation in Oregon"]
[/toggle]
---
Pennsylvania
Sesame Place and Presque Isle State Park
In Pennsylvania with little members of your clan? Treat them to a day at Sesame Place, which brings the legendary characters of Sesame Street to life. You can spin around on Elmo's Cloud Chaser, take a ride on Oscar the Grouch's own roller coaster, and meet the Sesame Street residents themselves. A worthy addition to any list of where to go in the US is Presque Isle State Park, set on a peninsula in Lake Erie, which has miles of trails and beaches to discover.
[toggle title="Plan accommodation in Pennsylvania"]
[/toggle]
---
Rhode Island
Brown University and Narrangansett Beach
What to see in Rhode Island? Narragansett Beach is a good place to start, with its wide, clean sands, rippling waters, and happy atmosphere. It's a picture-perfect New England setting for rest and relaxation. A stately attraction is Brown University, the esteemed Ivy League bastion of learning in Providence. Located in idyllic College Hill, amid historic homes, the campus has English Baroque flourishes and makes for a fascinating area to walk through on a sunny day.
[toggle title="Plan accommodation in Rhode Island"]
[/toggle]
---
South Carolina
Charleston and Patriots Point Naval & Maritime Museum
Think South Carolina, and the elegant antebellum architecture of Charleston might spring to mind. Whether you're interested in the Civil War or just want to wander the handsome streets, explore Charleston Waterfront, and take in the Southern charm, it ticks boxes for history lovers and romantic couples alike. You can also add Patriots Point Naval & Maritime Museum to your itinerary. Here, you can get close to iconic fighter jets and the USS Yorktown aircraft carrier, which served in both WW2 and Vietnam.
[toggle title="Plan accommodation in South Carolina"]
[/toggle]
---
South Dakota
Mount Rushmore and Badlands National Park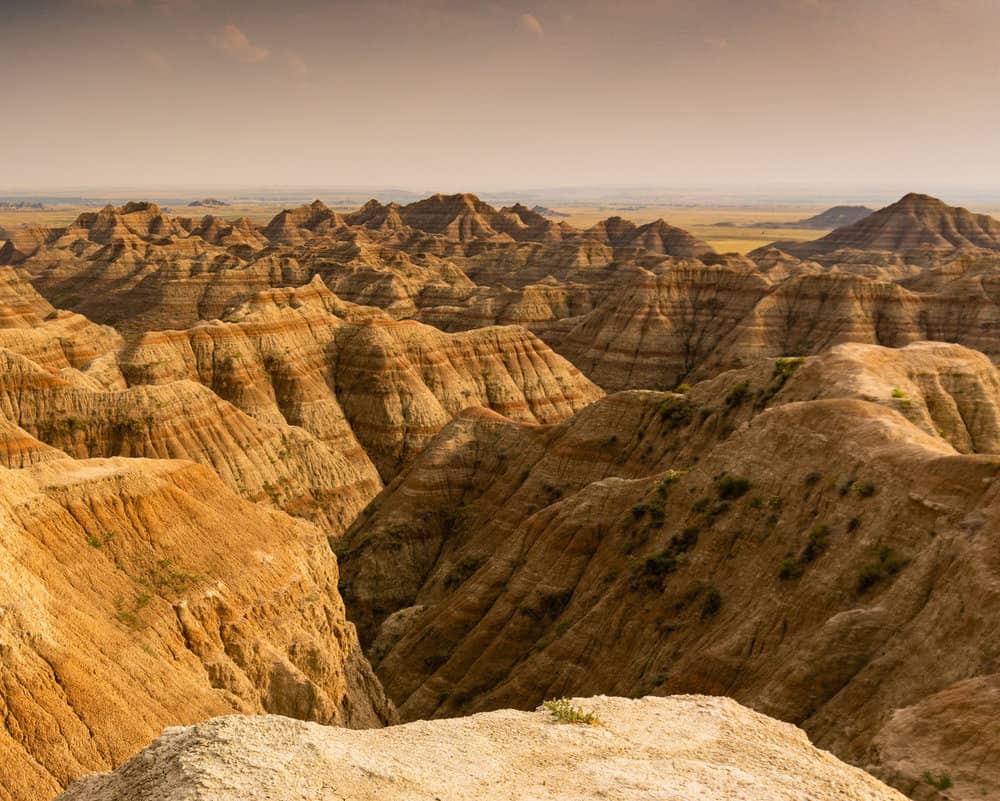 When it comes to the most iconic places to visit in the United States, few can compare to Mount Rushmore. The towering granite sculptures of the faces of George Washington, Thomas Jefferson, Abraham Lincoln, and Theodore Roosevelt are a must-see for any American. Badlands National Park is another big draw in South Dakota, with its sprawling prairie landscape and the craggy rock formations with their distinctive, layered patterns. One glance will confirm it as a bucket-list destination for serious hikers.
[toggle title="Plan accommodation in South Dakota"]
[/toggle]
---
Tennessee
Beale Street and the Grand Ole Opry
Where to go in America for great music? Nashville is the obvious answer, and this heartland of country music boasts a legendary event: The Grand Ole Opry, a weekly showcase of everything from bluegrass to rock to gospel. Everyone from Patsy Cline to Johnny Cash played at the Opry, which goes right back to 1925. Beale Street in Memphis also hits all the right notes, with its glittering array of blues clubs and restaurants where you can chow down on barbecue while enjoying live music.
[toggle title="Plan accommodation in Tennessee"]
[/toggle]
---
Texas
River Walk and SeaWorld
Comfy shoes are a must in San Antonio, Texas, because its major attraction is the San Antonio River Walk. This meandering network of walkways is dotted with shops, bars, and restaurants has been dubbed America's answer to Venice, and puts you close to iconic places like the San Antonio Museum of Art and the Alamo. Then there's SeaWorld San Antonio, one of the best spots in the US for families. With its thrill rides and animal shows, it's the largest marine-life theme park on the planet.
[toggle title="Plan accommodation in Texas"]
[/toggle]
---
Utah
Temple Square and Zion National Park
Rose-hued sandstone cliffs, soaring eagles, and other-worldly slot canyons await in Zion National Park, one of the most entrancing swathes of landscape in the state of Utah. It's a great location if you're here on a budget, as you can enjoy hiking the epic trails and taking in views you'll never forget. In Salt Lake City, you can check out Temple Square, the heartland of the Mormon Church, where the soaring landmarks include the intricate spires of the Salt Lake Temple.
[toggle title="Plan accommodation in Utah"]
[/toggle]
---
Vermont
Lake Champlain and Green Mountain National Forest
Lake Champlain is one of the great natural wonders of Vermont. The vast body of water, fringed by mountains, makes for a serene, rustic getaway, whether you go hiking along its shores or relax on a beach. Just as ravishing is Green Mountain National Forest, where you can go fishing or kayaking at Grout Pond, or take a long walk through the verdant woodlands, keeping an eye out for the local wildlife. The ski resorts are also a big draw, come the snowy season.
[toggle title="Plan accommodation in Vermont"]
[/toggle]
---
Virginia
The University of Virginia and Busch Gardens Williamsburg
The elegant Rotunda building, inspired by Rome's Pantheon, is just one of the notable landmarks at the University of Virginia. Lovers of American history will enjoy a tour of the institution whose founding Thomas Jefferson always considered one of his greatest achievements. Want to let loose? Visit Busch Gardens Williamsburg theme park, where you can prove your bravery on the fearsome roller coasters, and try out the rides themed on different European locations, from Pompeii to the Rhine River.
[toggle title="Plan accommodation in Virginia"]
[/toggle]
---
Washington
Pike Place Market and Mount Rainier National Park
While the tallest mountain in the continental US is Mount Witney in California, Washington has its own plus-sized peak in the form of Mount Rainier. This soaring, active volcano is a snow-capped symbol of the state, and Mount Rainier National Park is a must for anyone looking to hike and camp in Washington. Over in central Seattle, Pike Place Market is a hub of activity, filled with places to eat farm-fresh food, and to shop for handcrafted artworks by local creatives.
[toggle title="Plan accommodation in Washington"]
[/toggle]
---
West Virginia
Cass Scenic Railroad and New River Gorge National River
Want to experience a truly unique way to get around? Try the Cass Scenic Railroad in West Virginia. Here, you can ride in vintage logging cars pushed by a traditional steam locomotive, and take in spectacular views from one of the highest points in West Virginia. Lovers of water sports should also make time for New River Gorge National River, where you can get stuck into some thrilling whitewater rafting, or stay dry by going hiking and rock climbing against the lush, Appalachian backdrop.
[toggle title="Plan accommodation in West Virginia"]
[/toggle]
---
Wisconsin
Apostle Islands Lakeshore and Kalahari Water Parks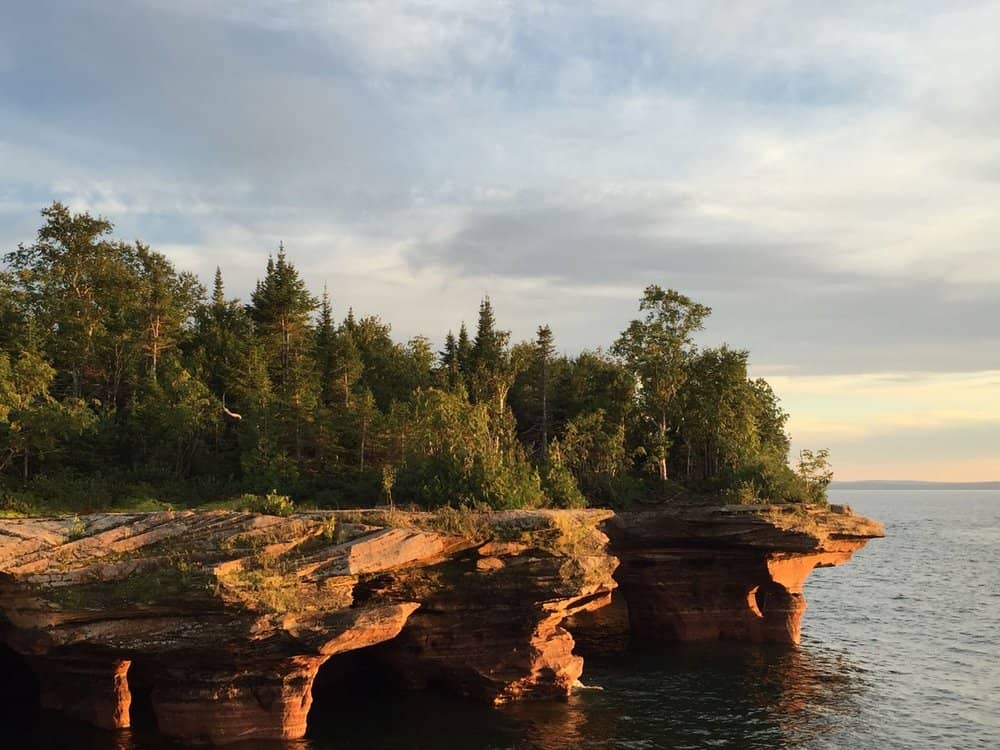 Nestled in the north woods of Wisconsin, you wouldn't expect to find safari themed water parks. But Wisconsin's Kalahari Water Parks are the country's largest indoor water park. Come here with the kids to enjoy miles of slides, rides and attractions; even in the dead of winter. In the summers, plan for a trip to the shores of Lake Superior where you can glimpse the incredible Apostle Islands Lakeshore. The sea caves freeze in winter, making it an exciting year-round attraction.
[toggle title="Plan accommodation in Wisconsin"]
[/toggle]
---
Wyoming
Grand Tetons National Park and Devil's Tower
Made famous around the world by its starring role in the classic sci-fi movie Close Encounters of the Third Kind, Devils Tower is exciting to see even without any UFOs in the vicinity. This jutting rock formation is irresistible to climbers, with many flocking to tackle this unique landmark every year. Another Wyoming wonder is Grand Tetons National Park, known for its glacial waters, endless trails, and jaw-droppingly mountainous horizon. Hikers, skiers, climbers, and animal lovers will all be beguiled during a visit.
[toggle title="Plan accommodation in Wyoming"]
[/toggle]
---
The United States is a whole world within itself, but these ideas in our list should inspire an exciting trip. So why not use this as an itinerary for the best places to visit in each state, and book your next vacation now?