By Expedia Local Expert, on November 9, 2018
Best ski resorts in the US for every traveler
Winter is coming. Instead of fleeing somewhere warm, jump into the heart of winter with one of our favorite ski escapes. Level up your skills with Telluride Ski Resort's thrilling programs or ski through beautiful scenery at Lake Tahoe's Heavenly Mountain Resort. For family-friendly adventures, check out Keystone Ski Resort's full-family private lessons and a massive snow fort the whole family will love. From Colorado to Vermont, the best ski resorts in the US boast plenty of all-inclusive ski resort experiences for every ski wish list.
Best Family-Friendly Ski Resorts: Keystone & Vail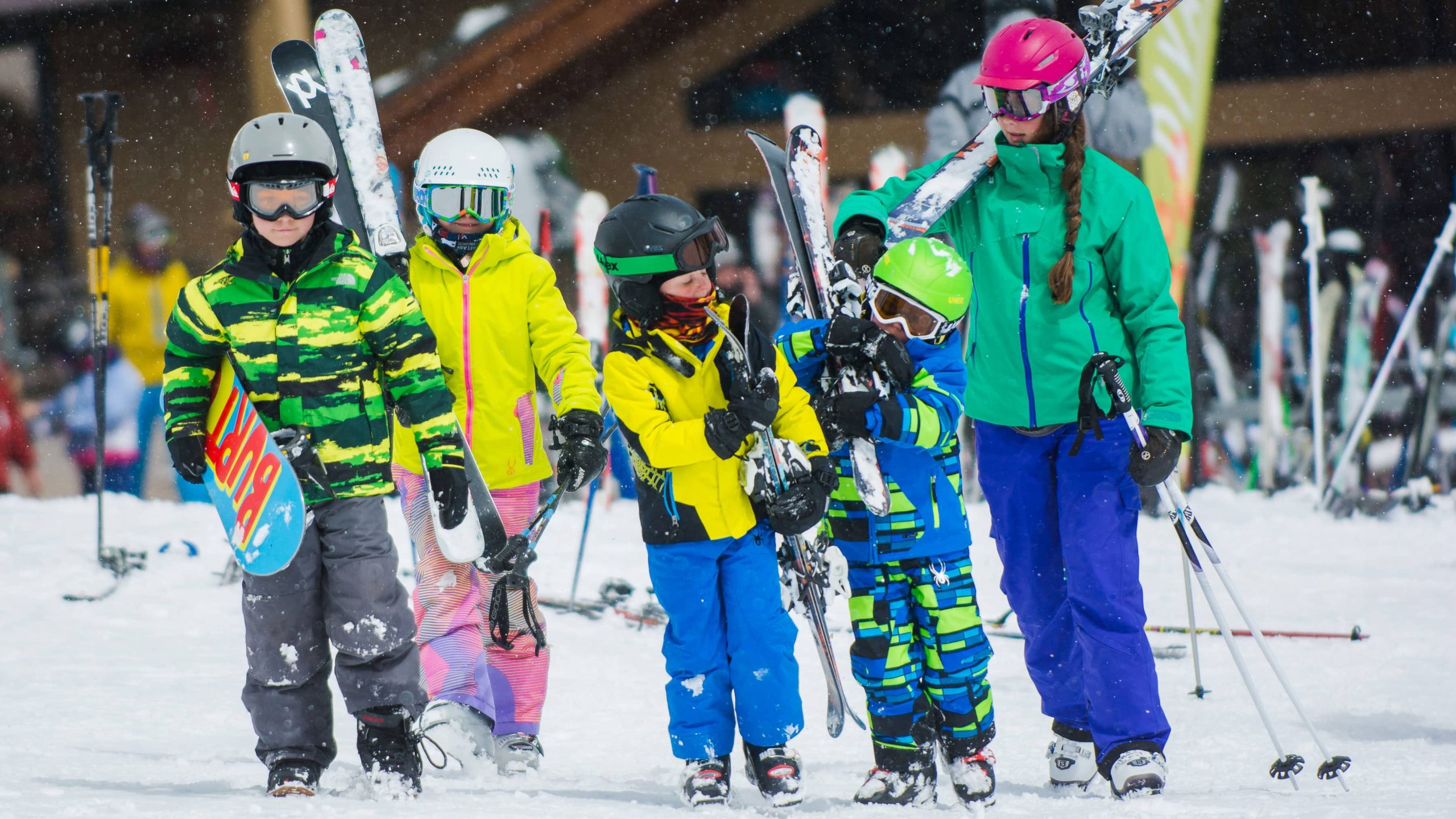 Colorado is one of the world's most epic ski destinations—and not just for solo powder-hounds. Keystone is a smart choice for families seeking a ski vacation on a budget, thanks to its family-focused programming and affordable lift tickets. Consider a private lesson for the whole family, which includes access to shorter lift lines and expert instruction for everyone. Be sure to check out Kidtopia's family-friendly amenities, including foosball and a giant snow fort, complete with castle towers and slides. Cap off your night around one of Keystone Ski Resort's cheery outdoor fireplaces with a cozy cup of hot cocoa.
Local Expert Tip: Get your ski rentals delivered and choose lodging close to the slopes ahead of time so you can get right to the fun.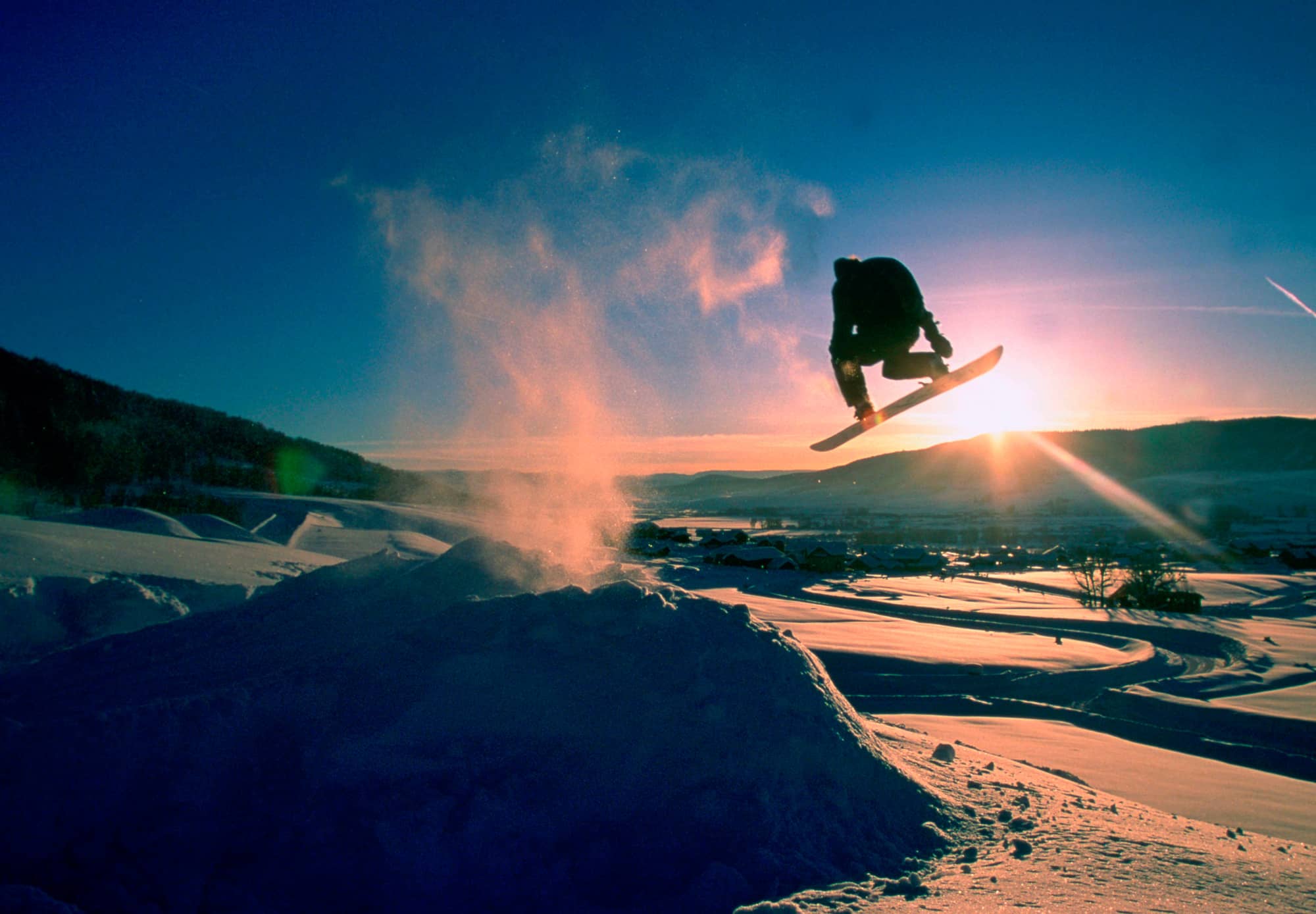 The world-famous Vail Ski Resort is a top family-friendly ski resort and only 2.5 hours from Denver. Vail offers a variety of terrain and excellent programs for the whole family, including Ski Girls Rock, a ski school to empower girls. Book affordable equipment rentals and a private instructor, and then explore Vail's 7 miles (11 km) of trails as a family. Kids whose legs aren't quite ski-ready can enjoy Adventure Ridge's ski bikes, snowmobile track, and tubing lanes. For kid-friendly aprés-ski with a fancy yet fun vibe, check out Swiss Chalet's fondue or Garfinkel's chicken strips and sweet potato fries.
Local Expert Tip: Vail's top-notch outdoor play-focused childcare is also a good choice for kids 6 and younger who need a break from the slopes.
Best Ski Town: Park City, Utah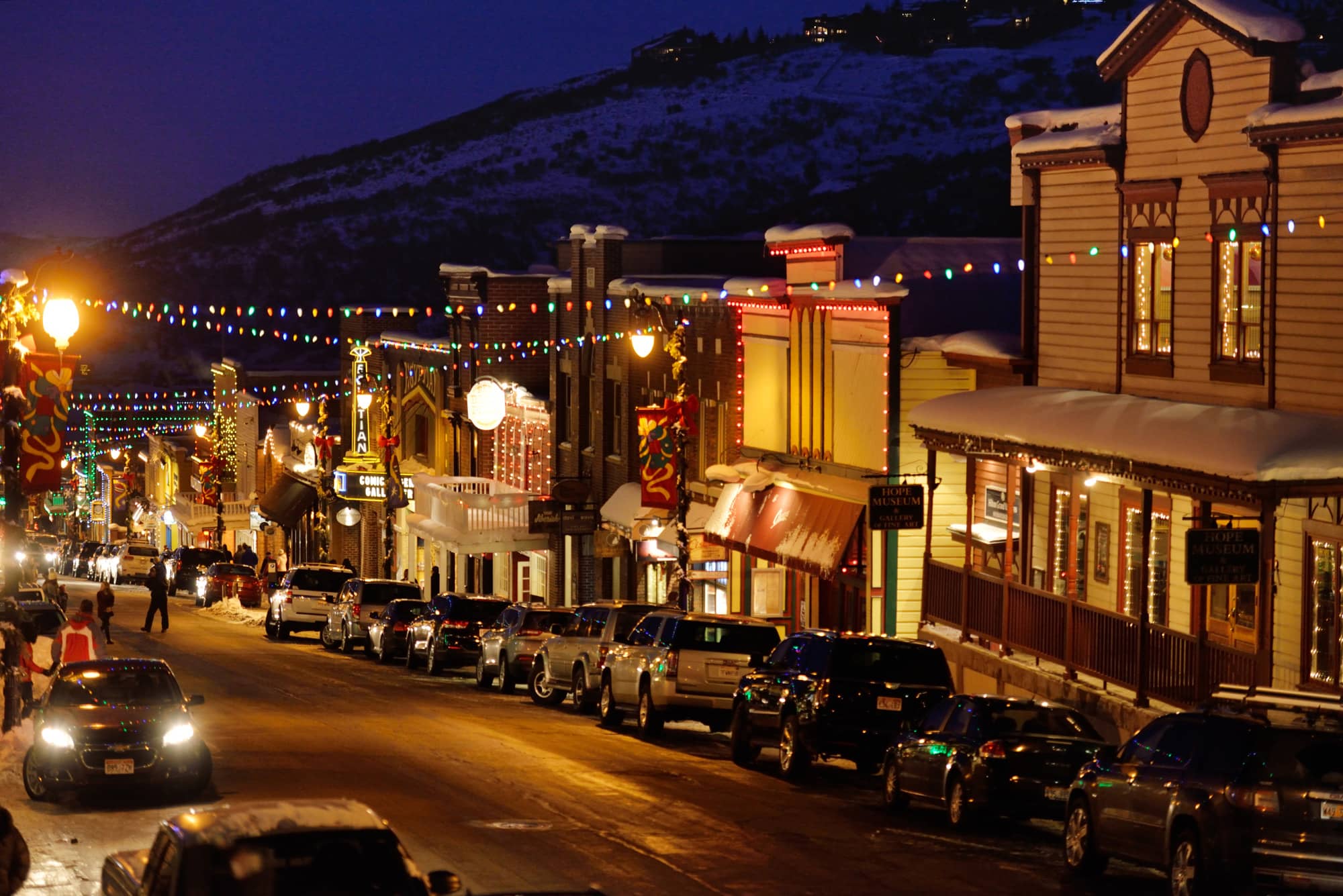 Park City ranks as one of the best ski towns in the U.S. because it's both a ski paradise and a full-fledged town with its own identity. While some ski resorts are only about the skiing, Park City Mountain Resort's ski culture evolved from this cool city itself. Known for hosting the Sundance Film Festival and for its silver mining past, Park City is a quirky place offering superior restaurants, unique shops, and the convenience of ski-in ski-out accommodations.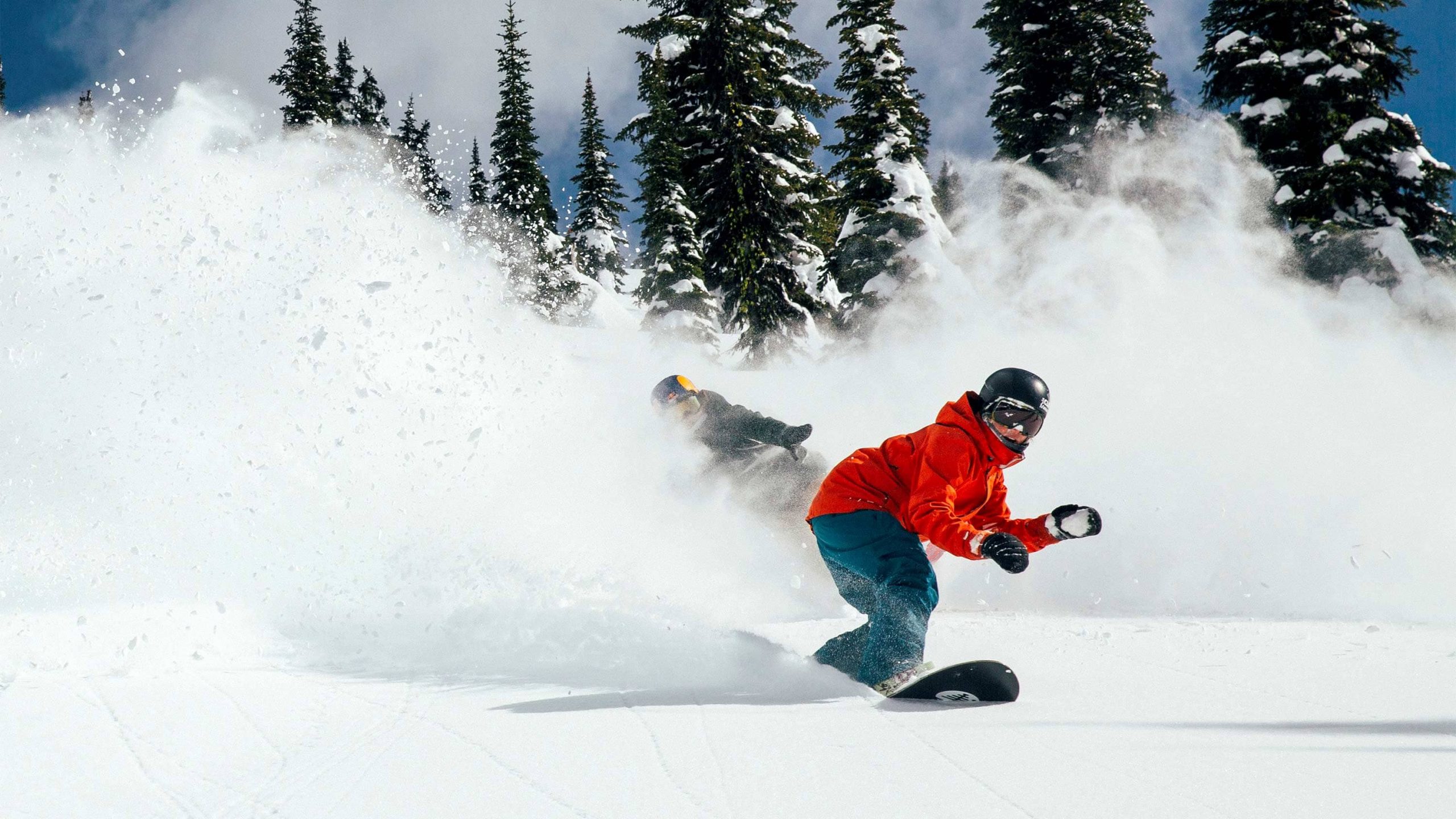 Get your snowboard delivered or pick up your ski gear the night before. Then, strap on your boots in the morning and head straight to the lifts. When you're done exploring Park City Mountain Resort's 7,300 acres (2954 ha), head to High West Distillery & Saloon for a house-distilled rye whiskey paired with a burger. Afterward, hit up Dolly's Bookstore for a new book or schedule a massage at one of Park City's high-end spas.
Best Ski Resorts with a View: Arizona Snow Bowl & Heavenly Mountain Ski Resort
Do you care more about your ski vistas than your black diamonds? Then Arizona Snow Bowl might be one of the best ski resorts for you. On a clear day, its Grand Canyon ski lift takes you to an 11,500-foot (3505-m) overlook. Here, you'll take in sweeping views of dramatic landscapes like the Grand Canyon and Sedona's brilliant red rocks. Soak in the scenery all the way down the mountain thanks to the resort's extensive terrain and laidback, beginner-friendly vibe. Snow Bowlers also enjoy a longer-than-average ski season, so you can ski against the dramatic backdrop until late April.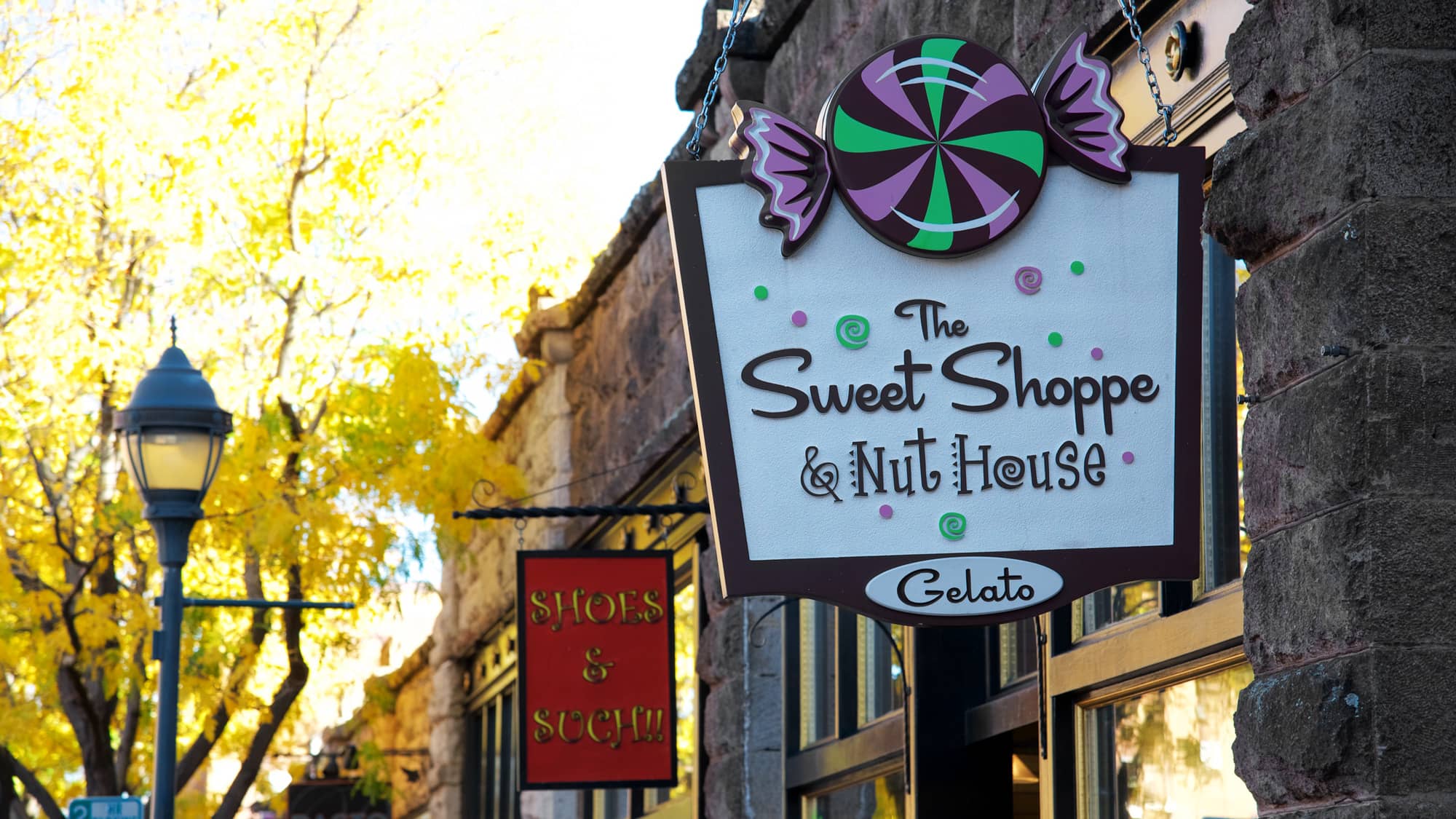 Local Expert Tip: Load up on some delicious peanut butter fudge at Flagstaff's Sweet Shoppe on your drive home from one of the best ski resorts in the US.
For another unique ski-with-a-view opportunity, head to Nevada's Heavenly Mountain Ski Resort and enjoy spectacular vistas of Lake Tahoe. Cruise down the mountain and enjoy the glittering white tree tops framed against Tahoe's tranquil azure blue water. Or take Heavenly Gondola to the observation deck for picture-perfect views of the crystalline lake and the majestic Sierra Nevadas. For a meal with a view, snag a table by the window at Booyah's Bar & Grill. Savor a coffee martini and eat delectable biscuits and gravy as you drink in the scenery.
Best Ski Resorts to Level up Your Skills: Telluride Ski Resort
Telluride Ski Resort is an excellent place to go from steady-on-your-skis to good—and from intermediate to advanced. Telluride offers affordable rental packages for high-performance gear and some of the best camps for intermediate skiers—from a ski biomechanics camp to an all-women's snowboarding camp. Test your mettle on a variety of blues and double blues before you make the jump to blacks. Looking to improve your mogul game? Telluride boasts some of the best in the country—and a Making Friends with Moguls camp.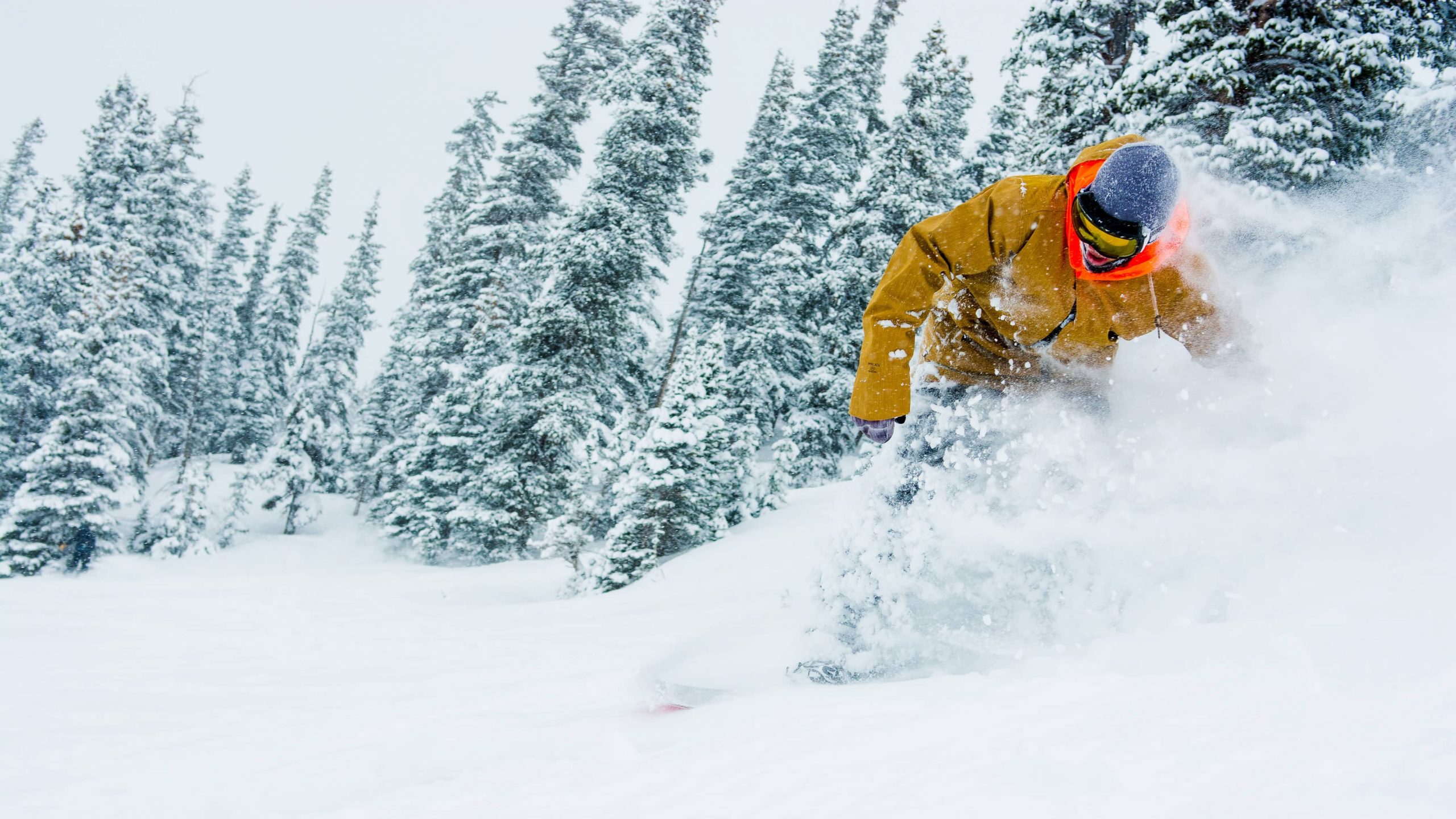 The mountain also features an impressive array of gnarly blacks, including many EX (extreme) trails. But the ultimate experience for hardcore thrill-seekers is Telluride Ski Resort's heli-ski camp where you spend 2 days building your skills and confidence on Telluride's toughest slopes with an expert instructor. On day 3, you take a Helitrax helicopter and sharpen your skills in the ungroomed backcountry of the San Juans.
Best East Coast Ski Vacation: Killington Ski Resort
Don't live on the West Coast? The heart-plunging Rocky Mountains get a lot of ski love, but you don't have to schlep out west for a top-tier ski vacation. Vermont's Killington Ski Resort is the East Coast's largest ski resort and one of the best ski resorts in the eastern United States. Give yourself an unforgettable Christmas ski vacation with Killington's convenient ski-in, ski-out accommodations and its large swathe of trails for every level. After exploring the mountain, partake in Killington's "Beast Culture" at the Wobbly Barn or indulge in a luxurious warm maple-sugar scrub at Killington Grand Spa.
Local Expert Fun Fact: Killington Ski Resort is home to an important skiing icon: the simple metal ticket wicket.
Bonus: Best Skiing in Europe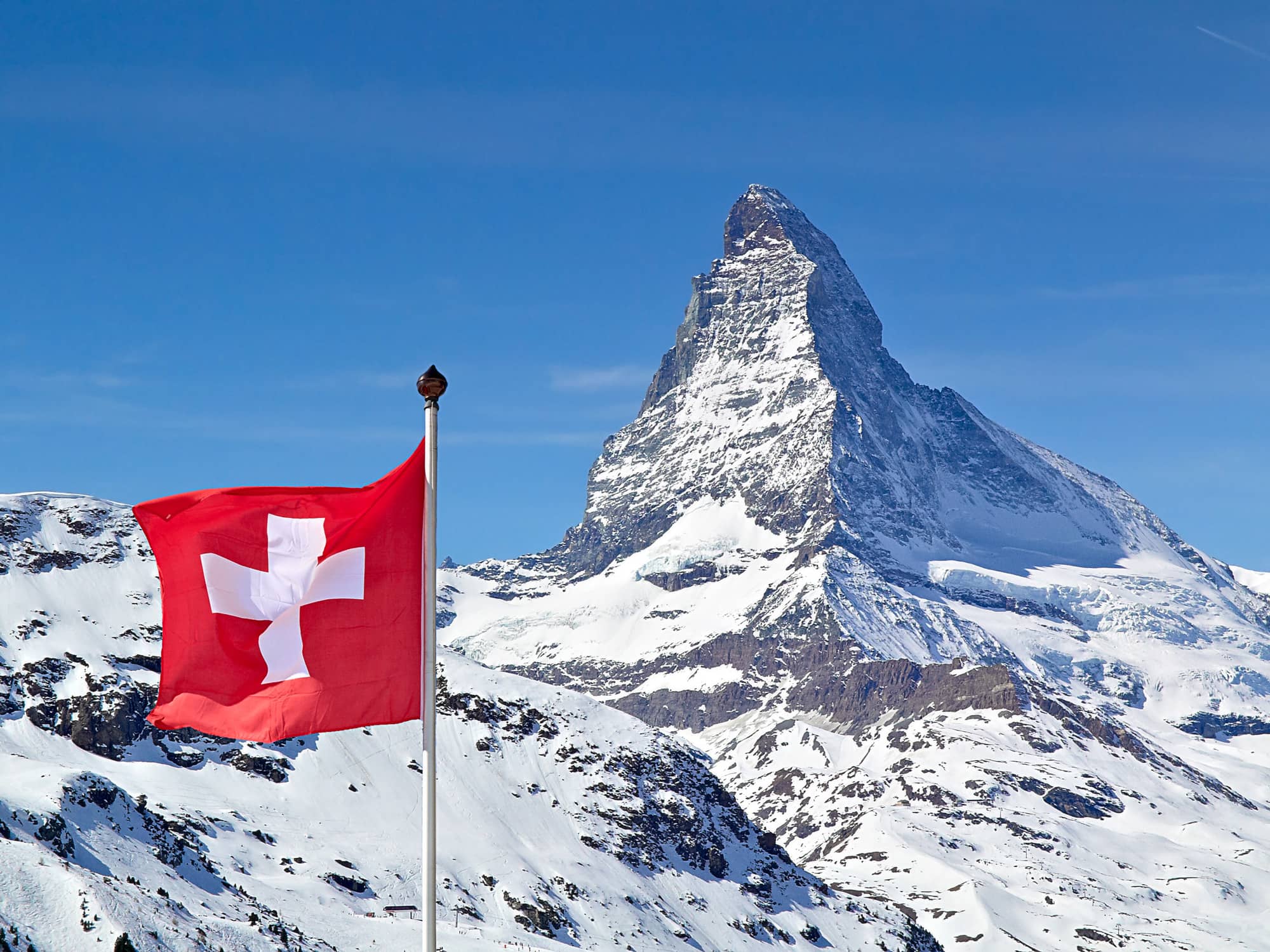 For those who dream of skiing Europe, Zermatt-Matterhorn Ski Resort is the pinnacle of Alpine ski vacations. Delight in stunning views of the snow-capped Matterhorn from the window of your upscale hotel or classic Swiss ski chalet. Then, head to the slopes along Zermatt's charming, car-free cobblestone streets. There's plenty of trail for beginners and intermediates, and advanced skiers will love the steep terrain and exhilarating off-piste areas. At the end of the day, experience gourmet aprés-ski culture in one of Zermatt's many restaurants. Skiers and non-skiers can also enjoy spectacular glacier tours nearby, through the French or Swiss Alps.
Still looking for more information about the best ski resorts or your perfect match for a warm winter destination? Check out this guide for other cool ski destinations or subscribe to our emails to see our next Local Expert blog.