By Expedia, on April 12, 2019
Cape Cod Vacation Ideas for Planning an Itinerary
[video-container][video-title]
[video-tag]
Cape Cod Vacation Ideas for Planning an Itinerary
[/video-title][video-blue-header] Everyone's heard of Cape Cod, right? It's the home of those cute, shingled Cape Cod houses, lobster rolls, and lighthouses. Unless you've spent some time on the Cape, however, chances are you're unaware of the incredibly diverse natural, historical and cultural riches this destination has to offer. Which is precisely why we've put together our Cape Cod Vacation Travel Guide! So grab your beach towel, hiking boots and spirit of adventure and join us as we take you on a virtual tour of one of the USA's most popular vacation destinations. Catch the easy flight to Cape Cod from nearby NYC or wherever you are.
[/video-blue-header]
[full-width-paragraph]
Ideas of places to visit in Cape Cod
Cape Cod is around a 4-hour drive from New York City and just over an hour's drive from Boston's Logan International Airport. For centuries this 400-square-mile peninsula of beaches, forests and ponds has been a sanctuary for its native peoples, mariners, artists and vacationers. While many come for the beaches, Cape Cod is far more than just another seaside summer escape. Once you've inhaled the salty spirit of this place, you'll understand why locals say, "once a Cape Codder, always a Cape Codder."
---
(01:15 in the video) And you don't need to travel far to catch the spirit. Cross the Cape Cod Canal and leave the mainland behind as you journey into the Upper Cape. Spend a few nights in the historic port of Woods Hole and explore streets and lanes lined with shingle-style homes.
---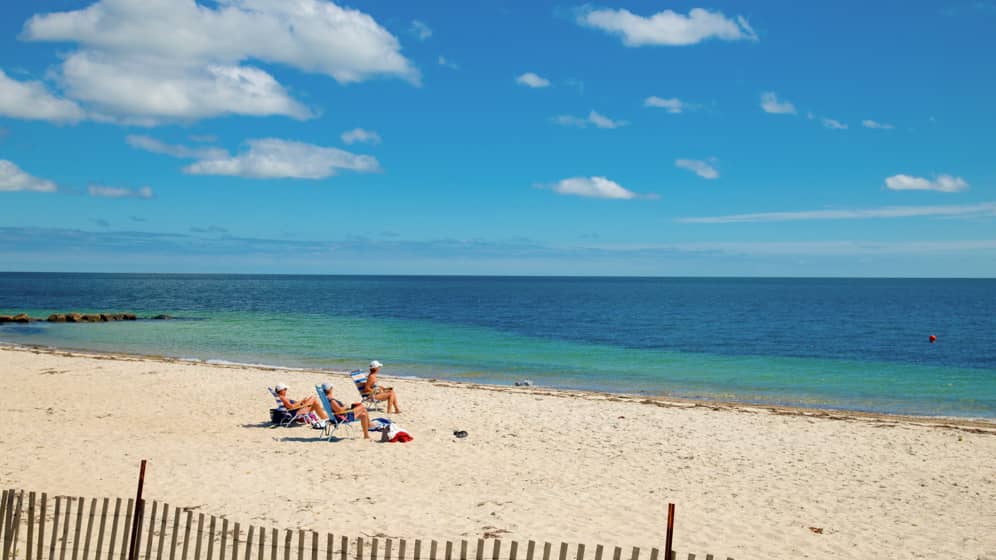 (02:14 in the video) The town of Falmouth is the perfect place to take to the waters, whether it's for a quiet paddle, or the 50-minute ferry ride to Martha's Vineyard. Next door to Falmouth, in Mashpee, lose yourself amid the pitch pines and endless dunes of South Cape Beach State Park.
---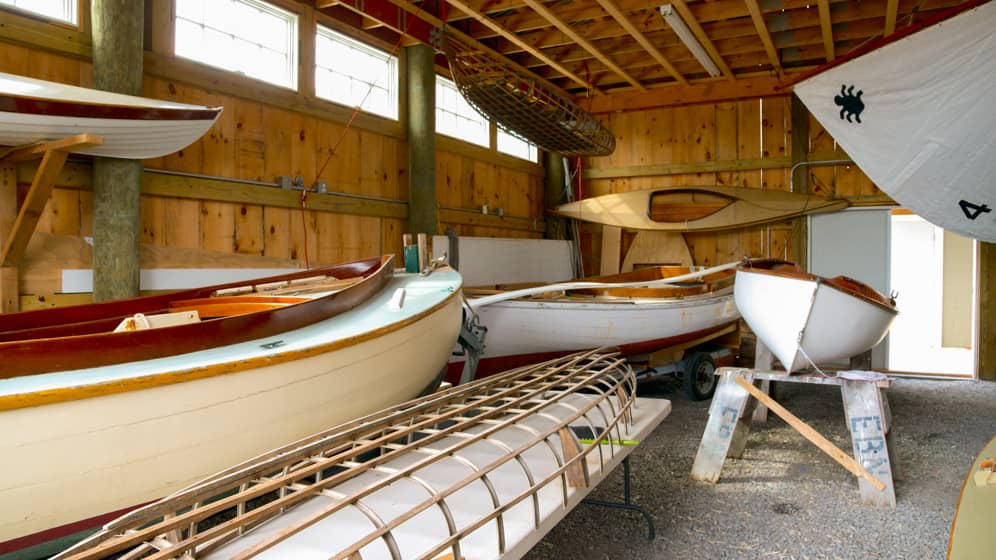 (02:56 in the video) Follow the currents further from the mainland, into the Mid Cape region. Nowhere is Cape Cod's rich maritime heritage more alive than in the port town of Hyannis. Experience that seafaring spirit at the Cape Cod Maritime Museum, where craftsmen shape boats so beautiful even landlubbers' hearts are known to skip a beat.
---
(03:54 in the video) Ride the sea breezes further eastward to the Cape's elbow, and drop anchor at Chatham. Head down to the pier and meet the locals who hang out by the fishing boats hoping for a free meal.
---
(04:27 in the video) From Chatham, wind your way north through the Outer Cape to the Cape Cod National Seashore. Created in 1961 by John F. Kennedy, this national treasure covers almost the entire east coast of Cape Cod, preserving its historic lighthouses and pristine forests, dunes and beaches for future generations.
---
(05:37 in the video) Our journey nears its end at Cape Cod's northern tip, in Provincetown. Climb to the top of the Pilgrim Monument, which rises above this fun-loving town that has long been a haven for adventurers, artists and freethinkers. Head down to MacMillan Pier and set out on a whale-watching cruise, or cast for bass in the waters off Herring Cove Beach.
---
(06:35 in the video) Cap off your Cape Cod vacation with an off-road tour of the Provincetown Dunes, a vast expanse of wind-swept tranquility that playwright Eugene O'Neill once called "a grand place to be alone and undisturbed."
---
Needing more inspiration?
Like to dive a little deeper into Cape Cod before you book your flights and accommodation? No problem. Check out Expedia's gallery where you'll find incredible images of Cape Cod, and from all over the globe. We also have hundreds of other Vacation Travel Guide videos from other destinations, so be sure to subscribe to Expedia's YouTube channel. Because whether it's sunlit beaches you're looking for, or snowcapped mountaintops, we're here to help your vacation dreams become reality!
Ready to start planning the trip?
Cape Cod hotels
Flights to Cape Cod
Vacation packages to Cape Cod
Car rentals in Cape Cod
Activities in Cape Cod
Stay updated on new vids
This article was originally published on [publish-date]. If you'd like to stay updated on new videos of the beautiful destinations that our planet has to offer, subscribe to Expedia's YouTube channel.
[/full-width-paragraph]
[youtube-cta-US]
[travel-video-cta-US]
[/video-container]