By Expedia, on February 6, 2019
Fengshui Travel Guide 2019: Where to Go Based on Your Chinese Zodiac
---
This article is adapted from a piece originally published on the Expedia Singapore blog.
---
It's time to start planning your trips for 2019, and what better way to do so than taking a cue from other cultures in the world? 2019 is the Year of the Pig in the Chinese zodiac. Some common traits for those born in these years are: warm-naturedness, sociability, and passion. Let us help you plan by presenting you with the best places to visit based on the your Chinese zodiac sign.
We have invited Master Seldan for the third time to share with us the most auspicious travel destinations to consider for 2019. He is a Fengshui Master, Mind Body Spirit Coach, and Keynote Speaker.
You may be spoiled for choice, as each sign of the Chinese zodiac comes with plenty of interesting destination recommendations from Master Seldan. So, in the Year of the Pig, why not make going on a Fengshui-inspired trip part of your New Year's resolution?
Pig
Born in the year 2019, 2007, 1995, 1983, 1971, 1959, and 1947
Your travel buddies zodiac signs: Rabbit or Goat
The Dog has been unseated and it's time for the Year of the Pig. If you've been working on any big, ambitious projects, focusing your mind on them this year will bring success. The same is true of any romance that's in the cards. Just remember to also make time for friends and socializing, no matter how packed your schedule gets. All in all, a year of fantastic opportunities awaits.
Make the most of a fruitful year by exploring Cebu in the Philippines. Lie on the beach, take a break, and reap the rewards of all your hard work. Don't forget to try the sweet mangoes, fresh from local farms.
Alternately, you can hop across to Budapest in Hungary, where you can mingle with the stylish citizens of this picturesque Eastern European country. Who knows, you may cross paths with your future husband or wife? Be sure to try out the mineral baths, steeped in Hungarian tradition.
Your ideal travel buddy zodiac signs are Rabbit or Goat.
[toggle title="Plan flights to Cebu or Budapest"]
[/toggle]

Rat
Born in the year 2008, 1996, 1984, 1972, 1960, and 1948
Your travel buddies zodiac signs: Cow, Dragon or Monkey
For the Rat, multiple opportunities await this year, if you address any health concerns you might have. This is a year in which to demonstrate your initiative. While it's wise to be cautious in money matters, you should still allow yourself to unwind and go on vacation. Prospects for romance are great, and love may blossom.
Famous for producing soccer champions, Argentina also offers fantastic natural wonders to explore. Then there's the cuisine, which combines Mediterranean and indigenous influences. If you enjoy desserts, try the dulce de leche, or "milk jam," and don't forget to bring some home.
What comes to your mind when you think of St. Petersburg in Russia? Beautiful architecture, perhaps. Just don't mix it up with its namesake city in Florida, although nothing is stopping you from visiting both to make a comparison. Last year, Russia's St. Petersburg was one of the host cities of the 2018 FIFA World Cup. If your schedule permits, try going for a goal at the stadium, and rekindle the glory of the winners.
Chiang Rai in Thailand is another possibility—just don't get it confused with Chiang Mai. Founded in 1262 as the capital of the Mengrai Dynasty, it has an epic history. If you live in a busy city, enjoy some respite from the bustle with a visit to serene Chiang Rai. If you have more time, try to extend your trip, as it's situated near the borders of Laos and Myanmar.  See what you can find and share with us.
Your ideal travel buddy zodiac signs are Cow, Dragon, or Monkey.
[toggle title="Plan flights to Thailand, Russia or Argentina"]
[/toggle]

Ox
Born in the year 2009, 1997, 1985, 1973, 1961, and 1949
Your travel buddies zodiac signs: Rat, Snake or Rooster
If you're an Ox or Cow, it's time to give yourself some "you time." This is a year to indulge yourself and relax. Consider mingling with others to widen your social circle. It might help you find a new romance or allow you to develop an existing relationship further. Prioritize your exercise and food choices this year and expect your earnings to increase as you put yourself first. To quote the famous Oxen Napoleon Bonaparte, "If you want a thing done well, do it yourself."
A well-deserved vacation should be on the cards. Try Morocco, which is known for its cuisine, especially traditional tagines. Don't worry if you're vegetarian, as there are plenty of options in both casual and finer restaurants. History lovers will also be keen to see the ancient Roman site Volubilis, with its craggy and photo-worthy ruins.
Another option is the state of Arizona, where you can take in the majesty of the Grand Canyon. You can experience Native American culture, and, if you enjoy outdoor adventures, try out the white-water rafting options at the Colorado River.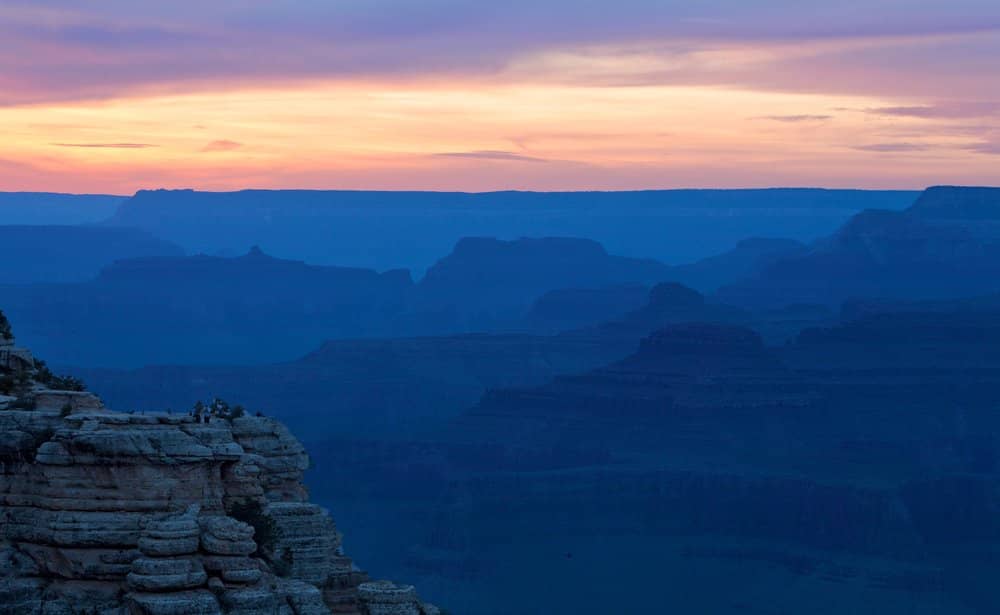 Consider the ancient city of Gwangju in South Korea. The 1913 Songjeong Market lives up to its name, being a street of themed attractions, which will transport you back well over a century. Afterward, you can visit the Gwangju Folk Museum and gain a deeper understanding of local Korean culture.
Your ideal travel buddy zodiac signs are Rat, Snake, or Rooster.
[toggle title="Plan flights to Arizona, South Korea or Morocco"]
[/toggle]

Tiger
Born in the year 2010, 1998, 1986, 1974, 1962, and 1950
Your travel buddies zodiac signs: Rat, Snake or Rooster
Use your limitless energy and set your focus, because your talents will take you far this year. Follow up on any tasks you need to deal with, while staying prudent when it comes to financial matters. As your focus gets sharper and you're more productive, you should also keep an eye out for travel offers and opportunities.
In Bolivia, you can book a local tour to visit Incan ruins. Or, you can head to Peru, with its ancient relics. It was once a Spanish colony, so see if you can identify the influences on the local food, culture, and languages.
Over in Tianjin, China, you'll discover another far-flung city with many European-style influences. Visit the shopping districts of Guwenhua and Binjiang, where you can also spy Qing dynasty architecture.
Your ideal travel buddy zodiac signs are Horse or Dog.
[toggle title="Plan flights to Bolivia or China"]
[/toggle]

Rabbit
Born in the year 2011, 1999, 1987, 1975, 1963, and 1951
Your travel buddies zodiac signs: Goat, Dog or Pig
This year, Rabbits will be hopping with joy at the opportunities in store. Your romantic fortunes will be particularly exciting. You should also take time out to enjoy a vacation and give yourself the chance to uncover unique destinations. Just remember to keep an eye on the spending, even though your financial prospects this year should be very bright.
Costa Rica is well known for its vivid flora and fauna. Discover it all for yourself by staying at an eco-lodge and learn about the conservation of the local habitat. If you're a coffee connoisseur, you'll also enjoy sampling the famous native coffee beans. After a visit here, you'll understand why they're so renowned.
Over in Singapore, foodies can feast not only on Michelin-starred fine dining, but a mix of everyday local food choices that will suit every budget. Tip: Ask the locals for recommendations or visit my Instagram (seldancrystal) to get an insight into the passions of noteworthy culinary experts.  Venture straight into the local neighborhoods and marvel at the melting pot of many nationalities.
If you make a visit to Borneo in Indonesia, you can reconnect with nature amid the rainforests. Try a different kind of lodging at an Iban longhouse to see how indigenous people live. Food lovers will appreciate the deep culinary influence of Chinese seafood dishes, as well as the local Indonesian and Malay culinary cultures. Be sure to try the pineapple curry.
Your ideal travel buddy zodiac signs are Goat, Dog, or Pig.
[toggle title="Plan flights to Costa Rica, Indonesia or Singapore"]
[/toggle]

Dragon
Born in the year 2012, 2000, 1988, 1976, 1964, and 1952
Your travel buddies zodiac signs: Rat, Monkey or Rooster
Dragons in the year of the Pig have great potential to achieve success. Expect financial rewards to come from many possible sources. When it comes to travel destinations, you should consider both local and foreign options. You could even try to engage more deeply with activities in your home town. This is also the year to stick to a solid exercise regime. To quote the Dragon Abraham Lincoln, "The shadow is what we think of it; the tree is the real thing."
If you have an interest in the traditional Pachinko gaming machines of Japan, why not visit their place of origin, Nagoya? Here, you'll also find the Toyota Automobile Museum. And, for a true taste of Nagoya, don't miss the hitsumabushi, or grilled eel on rice.
In Central America's Panama, you can delve into a history dating back to the 1500s and walk the ancient hiking trails of Las Cruces. Participate in traditional islander beach activities, and don't forget the super-fresh seafood.
Your ideal travel buddy zodiac signs are Rat, Monkey, or Rooster.
[toggle title="Plan flights to Japan or Panama"]
[/toggle]

Snake
Born in the year 2013, 2001, 1989, 1977, 1965, and 1953
Your travel buddies zodiac signs: Rat, Monkey or Rooster
Snakes may have a twisting, turning path to take this year, especially when it comes to their finances. Don't be shy about seeking help when it's needed and be sure to focus on your best skills and talents to see you through tricky times. Try to be more sociable and communicate openly with friends and coworkers alike.
While it may not be as famous among tourists as some other nations in Africa, Senegal is well worth exploring in 2019. Its multiple French influences are fascinating, and you can take snaps of the rare natural phenomenon that is the pink-colored water of Lake Retba.
Or, how about a trip to San Francisco? This Californian gem is home to Fisherman's Wharf, famed for its family-friendly attractions and its delicious fish and chips. Make time to check out Chinatown, too. If you think all Chinatowns are the same, think again. In San Francisco, you'll find one of the longest-established in the world, born out of the 19th-century Gold Rush.
Your ideal travel buddy zodiac signs are Cow or Rooster.
[toggle title="Plan flights to Senegal or San Francisco"]
[/toggle]

Horse
Born in the year 2014, 2002, 1990, 1978, 1966, and 1954
Your travel buddies zodiac signs: Tiger, Goat or Dog
Horses should start the year right by finding inner balance. Make time to attend a self-transformation session you may have postponed in the past due your busy schedule. Try developing new interests and hobbies and participate in new activities. Indulge in a vacation to a destination you may not have thought about visiting before. By being pro-active, you'll find your relationships may improve over the year. Your financial situation may also get a lot better in the long term.
Venture to Hanoi in Vietnam, where you can plan a trip to visit the Dong Xuan Market to experience the local lifestyle and delicious food.
Another interesting, unusual tourist destination is San Salvador, a major financial district of Central America. Be sure to take in the scenic, picture-postcard landscapes in the region, and to get stuck into the local cuisine. The food here has Native American, indigenous Lenca, Pipil, and Spanish elements. A must-try is Kolashampan, a sugarcane-flavored soda only found here.
Your ideal travel buddy zodiac signs are Tiger, Goat, or Dog.
[toggle title="Plan flights to Hanoi or San Salvador"]
[/toggle]

Goat
Born in the year 2015, 2003, 1991, 1979, 1967, and 1955
Your travel buddies zodiac signs: Rabbit, Horse or Pig
This year, Goats and Sheep may experience some exciting improvements in their lives, both in terms of their finances and in terms of romance. However, for all these good things to happen, it's important to act and get things going. To quote the famous Goat Mark Twain, "The secret of getting ahead is getting started."
When it comes to traveling, you might want to head out to Angola in Africa, a former Portuguese colony where seafood lovers will be in their element. The tropical fruits are also enticing and delicious, reflecting the sunny climate and organic farming methods used to cultivate them. Visit the Benfica Handicrafts Market in Luanda, which offers everything from sculptures to paintings to ornate accessories.
Everyone knows a bit about Athens, the ancient capital of Greece. But why not visit and see this great city in real life? Make a pilgrimage to the home of the original Olympic Games and be sure to take a wander around the Acropolis, with its majestic Parthenon temple.
Or, go Down Under to Melbourne, one of the most exciting cities in Australia. Here, you can visit the Queen Victoria Market to sample fresh, organic produce from local farms, and kick back with a coffee at the sidewalk cafés. Later, make a trip to the local vineyards and enjoy wine tasting tours. Or, if you enjoy shopping around for the latest fashions, there are plenty of high street stores to investigate, not to mention the money-saving outlet malls near the harbor.
Your ideal travel buddy zodiac signs are Rabbit, Horse, or Pig.
[toggle title="Plan flights to Angola, Athens or Melbourne"]
[/toggle]

Monkey
Born in the year 2016, 2004, 1992, 1980, 1968, and 1956
Your travel buddies zodiac signs: Rat or Dragon
Monkeys should be a little careful in the Year of the Pig, minimizing the risks they take and keeping a close watch on finances. On the plus side, it may be a fruitful year for romance. Try to stick to a strong exercise regime, so you can maintain momentum and be ready for future challenges.
Hangzhou in China has boasted large and vibrant literary and arts communities for hundreds of years. Thanks to the income streams from the tea and silk trades, the city has the privilege of being one of the wealthiest in China. Rub shoulders with millionaires as you visit this historic destination, and feel the good fortune rub off on you.
By contrast, the state of Utah offers many natural wonders. You'll be spoilt for choice with all the trails, monuments, and ski and golf hotspots on offer. You should also try the local delight known as Navajo Fry Bread. Few can resist this indulgent, fried dough slathered in honey butter.
Your ideal travel buddy zodiac signs are Rat or Dragon.
[toggle title="Plan flights to Hangzhou or Utah"]
[/toggle]

Rooster
Born in the year 2017, 2005, 1993, 1981, 1969, 1957, and 1945
Your travel buddies zodiac signs: Ox, Dragon or Snake
Be ready for positive developments in the coming year. Take the initiative and your finances will be looking good—but be sure to balance things with risk management. Things are looking equally good on the romantic front. If you're considering a vacation, don't over-think it. Just go. You'll come back refreshed and ready to take on new challenges.
Compared to other, more popular destinations, Bulgaria has many hidden attractions to discover. Find out more about the ancient Byzantine (East Roman) Empire. Visit the majestic churches, relax on the many beaches, and take in the sweeping natural landscapes. If you enjoy salads, you'll be glad to know Bulgarians take it more seriously than most—salads are a must with every meal. The local cuisine is a mixture of South-eastern European with some Turkish and Greek influences.
Over in India, Kolkata is one of the gems of India. You'll find a cultural capital with British architecture and Victorian flourishes from its time as a British colony. It's also a literary hotspot with something that will appeal to everyone.
Your ideal travel buddy zodiac signs are Ox, Dragon, or Snake.
[toggle title="Plan flights to Kolkata or Bulgaria"]
[/toggle]

Dog
Born in the year 2018, 2006, 1994, 1982, 1970, 1958, and 1946
Your travel buddies zodiac signs: Rabbit, Tiger or Horse
The previous year may have been hectic, but the Dog can take stock in 2019 to restore balance and improve their situation. Be open and communicate better with those around you, and many possibilities await. You'll be particularly lucky in the realm of romance this year. Financially, too, this will be a good year for you, so consider that extra income when planning your longer-term strategy. To quote the famous Dog C. S. Lewis, "We are what we believe we are." And, if you postponed travel plans in the past, put a vacation back at the top of your to-do list.
In Albuquerque, New Mexico, there are centuries of Spanish and Indian Pueblo cultural influences to discover. You can step back in time by visiting the rock carvings of the ancient peoples—their equivalent of today's blogs, you could say. With proximity to Mexico, the cultural exchange continues to be profound, and that's particularly true of food. So, get ready for the best burritos, tortillas, and other authentic Mexican food options around these parts.
Yokohama is one of the most forward-looking cities in Japan. This major player has enabled trade links that have boosted the nation and helped make it an economic powerhouse. The city also boasts an interesting food heritage. Make a visit to the Cup Noodles Museum to get the lowdown on the rise of instant ramen noodles.
Your ideal travel buddy zodiac signs are Tiger, Rabbit, or Horse.
[toggle title="Plan flights to Albuquerque or Yokohama"]
[/toggle]
---
About the author
Master Seldan Lim is a Fengshui Master, Mind Body Spirit Coach, and Keynote Speaker. He has the privilege of offering to facilitate a smooth journey through a lifetime of peace, prosperity, and happiness. Connect with him via www.seldan.org.
---