By Expedia Team, on February 27, 2019
Most Dog-friendly Vacation Destinations in the US
Dogs are loyal, laidback, and eager to explore—yes, they're man's best friend, but they also make for man's best travel companion!
Cities across the nation are becoming more pet-friendly by the minute, as they open dog-welcome attractions, serve up special doggy menus, and designate beaches specially for four leggers.
Because Fido belongs on all your adventures, we fetched some of the most dog-friendly cities in the U.S. These destinations include attractions, tours, and restaurants, offering the greatest dog vacation ideas. According to Ryan, owner of Crusoe the Celebrity Dachshund, "Particularly for us, California, Texas, and Florida have all been pretty dog friendly," so you'll certainly see some of those destinations pop up on our list. Dig up our recommendations and let the fur fly!
If you've never seen the tail-wagging, tongue-flying excitement that occurs when a pup sees Dog Beach, then it's time to visit San Diego. People aren't the only ones who sniff out San Diego for sandy coastlines and delightful climate—pups can't get enough of it either. The SoCal spot has a handful of off-leash beaches and parks—just wait until your pooch sees Fiesta Island!
According to Smart Assets, San Diego has over 530 dog-friendly restaurants, not to mention countless breweries where you can knock back some local craft beer with your pup in tow. San Diego is easily one of the most dog-friendly cities in the U.S., as it hosts a number of canine-focused events, from the Surf Dog Series in Imperial Beach to the Dog Days of Summer Padre games at Petco Park. And if your dog's eye is always on the ball, you can even head to the Barkyard, a private doggy viewing area in left-center field at the stadium.
Play ball and then find pet-friendly hotels in San Diego to rest for the night.
You take man's best friend everywhere, and Austin should be no exception. Home to backyard bars and open-air eateries, this hot spot was practically made for you and your pup. Yard Bar, which has doggy (and human!) menus and an off-leash dog park, is just one of the nearly 500 amazing pet-friendly restaurants around town.
Prefer to break a sweat? Take a yoga class with Austin Doga and practice your downward facing dog pose together, or toss the Frisbee around at Red Bud Isle. If the temperatures are high, Barkin' Springs, outside of the Barton Springs Pool, is the perfect place for your puppy to make splash. Once the sun sets, settle in for a doggy date night at Blue Starlite Mini Urban Drive-In, where quiet, well-behaved pups are welcome.
This is one of those dog-friendly vacation places you'll never want to leave, but you can at least stay a while when you pick from the best pet-friendly hotels in Austin.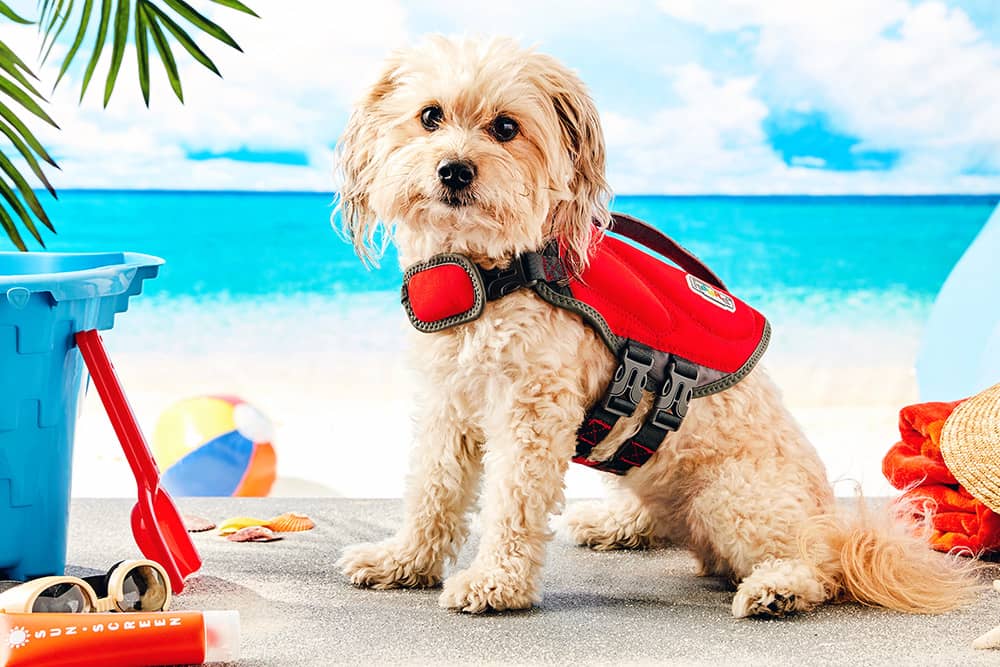 You'll be pressed to find stuff you can't do with your dog when it comes to a vacation in tropical Key Largo. In fact, Samantha Schwab, Resident Pet Expert at Chewy.com says, "The best vacation I've been on with my dog was a road trip to Key Largo, Florida. Here, we spent most of our time walking along their dog-friendly beaches and paddle boarding." Her French Bulldog, Royce, even went for a dip to cool off!
Of all the dog-friendly vacation spots, mark your territory in Key Largo. At Tropic Water Sports, rent a clear kayak or SUP paddle board to glide along the inlet with your dogg-o as your copilot, or bring your pup on a Key Largo Princess Glass Bottom Boat tour and have someone else do the steering. (Just don't forget to pack the doggy lifejacket!) Afterward, put your paws in the sand at John Pennekamp Coral Reef State Park, and then head to Pilot House Restaurant for a sunset dinner for two, overlooking the marina.
After all those adventures, select from a variety of pet-friendly hotels in Key Largo.
Alexandria, Virginia
It takes having more than a few dog parks for a place to grace our list, and it's no wonder Alexandria made the cut. Stroll down King Street, and chances are you won't get one block before ooh-ing and ah-ing at a dog or a two. Water bowls (and treats!) line the street, where your four-legged one can stop for a sip while you window shop and walk along the waterfront. Stop in the pet-centric boutique, The Dog Park, and dine at local spots all around town.
"Sit" and "stay" won't be the only things your pup knows during your Alexandria adventures. Add presidential trivia to your dog's repertoire when you join the All the President's Pups Walking Tour at Mount Vernon. Next up, pack a doggy life vest and venture on a Canine Cruise with the Potomac Riverboat Company to sightsee around the Seaport. As for some good old-fashioned fun, the city has nearly 20 fenced and unfenced dog parks, so your furry friend can go wild.
When it's time to put your paws up, choose from top pet-friendly hotels in Alexandria.
Bar Harbor, Maine
A solid hike with sweeping views is something you and your pooch both agree on, and in Bar Harbor, you'll find endless trails for your tails. In fact, Acadia National Park has 120 miles of dog-friendly hiking trails, and 45 miles of carriage roads—surely, you'll capture some great footage for your pup's Instagram. Not only does Bar Harbor invite you and your four-legged friend to explore its rugged scenery, but the city also allows dogs aboard the city buses, making it easier than ever to get around town.
While you're exploring one of Americans' favorite destinations, let your pup tap into his salty dog potential with an adventure aboard Downeast Windjammer. Together, you'll get your sea legs as you cruise around Frenchman Bay. When it's time for grub, chow down at one of the many pet-welcome eateries in town, from The Chart Room to Stewman's Lobster Pound Downtown.
Ready for a cat nap? Find great options for pet hotels in Bar Harbor.
Provincetown, Massachusetts
Some like to call Provincetown P-town, and it could very well be short for Pup-town. Venture here with your four-legged one and get ready to unleash the fun in this pet-welcome destination. Hike around the Race Point Lighthouse and then head to Pilgrim Bark Park, which is filled with animal-centric art installations. After all, Schwab says, "The locals we meet at dog parks always have the best recommendations for other things to do nearby with your dog."
Every dog has his day, and yours can experience his aboard Dog Gone Sailing Charters. He'll feel the wind in his fur as you sail around the Cape Cod Bay! If that's not wild enough for your daring dog, brave the Provincetown Ghost Tours to discover the city's pilgrim- and pirate-filled past. When it's feeding time, take your pick from any number of the dog-welcome restaurants along Commercial Street.
Burn off all your dog's energy, and then look for pet-friendly hotels in Provincetown.
It's no coincidence that pet lovers like to call this state Barkansas! Discover firsthand (or paw) why Little Rock is one of the best places you can vacation with your dog when you visit Bark Bar. Here you can let loose with an adult beverage, while your pup lets loose in the outdoor doggy space. If your furry one still has zoomies after that, run wild and off leash at Paws Park at Murray Lake, which has water troughs and fountains to splash in.
No Little Rock trip is complete without sniffing your way along Rock Valley Trail or exploring Pinnacle Mountain State Park. Once you've worked up an appetite, you'll find endless eateries where four-legged patrons are welcome, especially on Main Street. Pop into Crush Wine Bar or Boulevard Bread Company to start your food crawl.
When you're ready to retire, choose from many pet-friendly places to stay in Little Rock.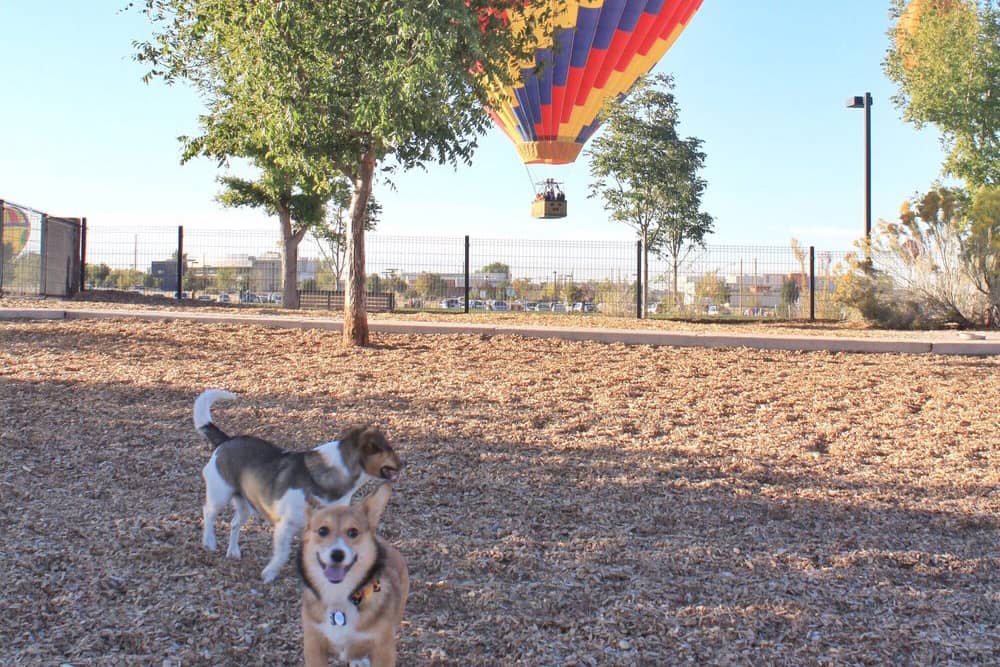 Follow the scent of the trail to Albuquerque, a dog-friendly spot and one of the best under-the-radar-cities in the nation. You'll soon see dogs everywhere you turn, from the outdoor patios to the brewpub favorites like Boxing Bear Brewing Co. In fact, the city is so adamant about having your pup around for happy hour that Animal Humane New Mexico recently hosted a training class, Perfect Pub Pet, to help ensure pups have the best "pet-iquette."
Next, invite Fido along on an ABQ Trolley tour to get to know the city, and then hoof around the desert scenery. Spot the cave drawings along the Petroglyph National Monument hiking trail, or play a rousing game of fetch at Canine Skyline Dog Park. Better yet, during the famous Albuquerque International Balloon Fiesta, head to North Domingo Baca Dog Park, where you can see the hot air balloons float through the sky while your dog makes some furry ABQ friends.
After too many rounds of fetch to count, check out choices for pet-friendly hotels in Albuquerque.
"We love to check out cool dog-friendly parks and beaches," says Leslie Mosier and Rob Chianelli, owners of celebrity Doug the Pug. Lucky for you and your furball, you'll find just that and more in Carmel-by-the Sea. Kick up some sand at Carmel Beach, where your canine can charge around off leash and then chase some tails along 37 acres at Mission Trails Park. Scenic Road is also a great path for morning jogs along the coastline.
After some fun in the sand and sea, trot over to the Carmel Business District for an afternoon of window shopping. Many of the businesses welcome dogs inside and even offer doggy treats. If your pup is a "good boy," spoil him to some goodies at Diggidy Dog, a pet boutique made with your pal in mind. When it's time to feast, you won't have any trouble finding pet-friendly patios in town.
Chase down a wide selection of pet-friendly hotels in Carmel-by-the-Sea.
Door County, Wisconsin
OK, OK, we know this next pet haven is actually a collection of towns, but it's so dog-welcoming, we couldn't resist including the entire county! First stop: the dog beach at Whitefish Dunes. Your dog will beg you to return to this spot each day, but there are plenty of other dog-friendly spots to tackle, from Shiloh Road Bark Park to challenging Eagle Trail.
Turn up the furry fun factor with a sunset sail with Bella Sailing Cruises. The company has a resident sailing dog, so as long as your pup is friendly and well behaved, she can make friends onboard. Rather an adventure for two? Bring your buddy (and a doggy lifejacket) on a Door County Kayak Tour and explore the local waterways. If you really want to see some ears perk up, visit town during the annual Door County Scottie Rally, one of the world's largest Scottie gatherings!
Choose where to lay your head in any of the Door County hotels that welcome pets.
Before jet setting with your dog, check out some of the most commonly asked pet travel questions.
What have been some of your favorite vacations with dogs? Tell us in the comments!
Header image Courtesy of Crusoe the Celebrity Dachshund