By Camille Meyers, on August 26, 2020
Most Vegan-Friendly Cities for a Delicious Vacation
With COVID-19, it's important to stay safe and practice social distancing. We hope you find the following content entertaining, inspiring, or useful for a future trip. Always research official websites for up-to-date information on closures and new health and safety policies as businesses and destinations reopen.
With a surge of plant-based restaurants opening around the world, it's now easier than ever to eat vegan while traveling. Even Disney is hopping on the veggie train with a plant-based eating guide to Walt Disney World Resorts. From countries with naturally vegan cuisines to cities with a progressive food scene, here are some of the most vegan-friendly cities around the world. So, start planning your perfect vegan vacation. A world of cultural and culinary adventure awaits!
1. Tel Aviv, Israel
Nicknamed the Vegan Capital of the World, Tel Aviv ranks as one of the easiest and tastiest places for a vegan vacation. In fact, 5 percent of Israelis classify themselves as vegan. Not only can you find mouthwatering meat-free Mediterranean cuisine—there is also a plethora of dishes from Eastern Europe, the Middle East, and Africa.
See dates and pomegranates piled high while exploring the open-air Carmel Market, and savor local delicacies like fresh falafel and hummus on a vegan/vegetarian food tour of Tel Aviv. You can also take in the city's street art scene and dance the night away on a guided pub crawl in this young, artsy city.
2. London, England
London takes the crown as one of most vegan-friendly cities in the world. With over 150 wholly vegan restaurants around the city, you can easily find a place to munch on plant-based British staples like tofish and chips, mushy peas, and meatless meat pies. The city even has a vegan cheesemonger named La Fauxmagerie. Between meals, fill your time by riding the London Eye, watching the changing of the guard at Buckingham Palace, or exploring London's top museums.
3. Portland, Oregon, USA
For a vegan vacation with stunning nature and local brews, set your course for Portland, Oregon. One of the most vegan-friendly cities in the US, Portland houses not only vegan food trucks, restaurants, and bakeries, but also a vegan strip mall that includes a tattoo parlor. Reduce your carbon footprint while traveling by taking a walking tour of the city, biking and hiking the Columbia River Gorge for some spectacular waterfalls, or cycling along the Oregon brewery trail.
4. Ho Chi Minh City, Vietnam
Thanks to a long history of Buddhism, veganism is a part of the culture in Vietnam. In fact, the Vietnamese word chay, translates to the diet of a Buddhist monk, which is often vegan, and can come in handy when ordering at a restaurant. In Ho Chi Minh City, you can find a good number of vegan restaurants that serve both traditional Vietnamese dishes and international cuisine. You can also tour Ho Chi Minh City's vegan food scene from the back of a scooter with a local guide for more useful tips and tasty treats.
5. Berlin, Germany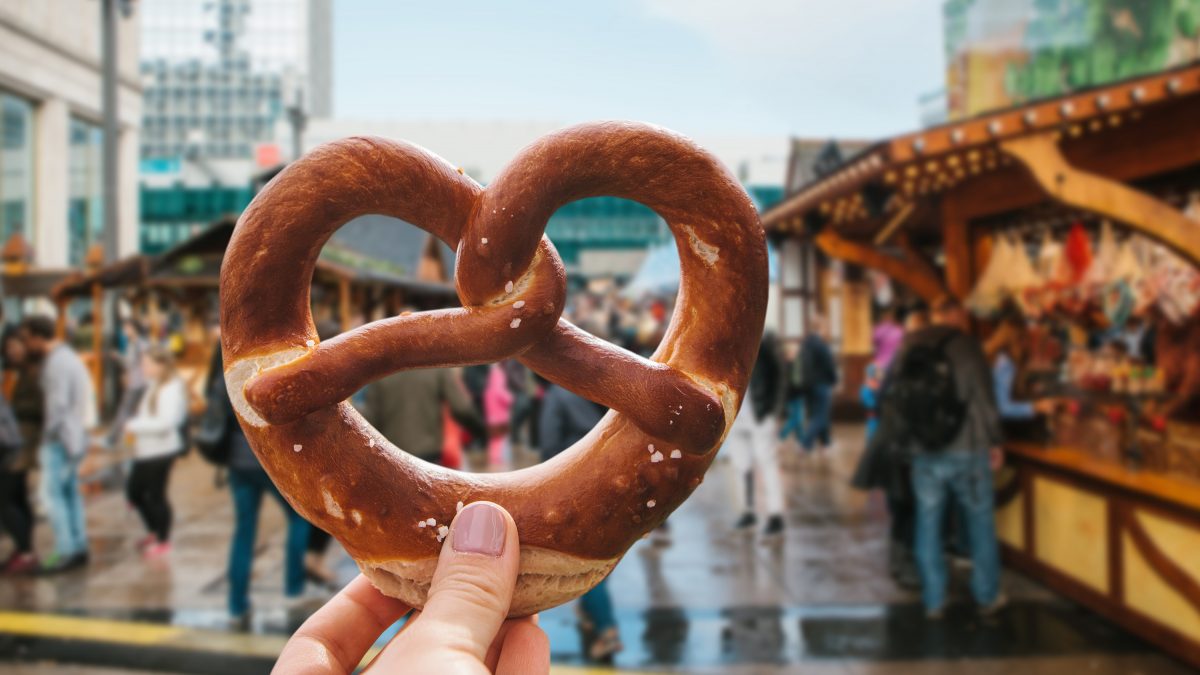 There is no need to live off PB and J when traveling to this vegan paradise. Berlin's vegan scene thrives throughout the city, with everything from meat-free döner kebabs to African-Italian fusion food at AtayaCaffe. If you're traveling with an omnivore, many of Berlin's restaurants offer vegan options on the menu, and servers are no strangers to the concept in this progressive city. Beyond the food, Berlin offers many things to see and do, especially for history buffs.
6. Toronto, Canada
Between Toronto, Montreal, and Vancouver, Canada abounds with some of the most vegan-friendly cities in the world. Toronto hosts Veg Food Fest every year and even has a city block nicknamed Vegandale thanks to its high concentration of plant-based restaurants. Get a taste of what Montreal has to offer on a vegan and sustainable food tour that includes a live cooking demonstration at the world-renowned culinary academy, Crudessence Academy of Living Foods. And you won't want to miss out on vegan poutine at one of Vancouver's 3 MeeT Restaurant locations.
7. Taipei, Taiwan
Partaking in Taiwan's famous street food scene is no problem for travelers in the vegan-friendly city of Taipei. Look for local favorites like mango shaved ice, veggie dumplings, and stinky tofu on a stick (it's tastier than it sounds).
During your vegan vacation, you can support local farmers by touring a tea plantation set in the lush countryside around Qiando Lake. Or learn how to make organic tofu the traditional way in the town of Daxi. You can also take a day trip to the highly Instagrammable town of Jiufen, whose red lantern-lined lanes look straight out of a fairy tale.
8. São Paulo, Brazil
One of the most vegan-friendly cities in South America, São Paulo's rich nightlife and cultural and art scenes makes it a great destination for urban explorers. Start with a coffee in the plant-based café Astronauta and end your day with a drink at the upscale vegan bar Teva. During your stay, be sure to check out São Paulo's world-famous street art, including the Open Air Street Art Museum, and shop for local crafts in Embu das Artes.
9. New York, New York
Home to over 100 vegan restaurants, you can take your taste buds on a world tour in New York City. Looking for vegan versions of sushi, crepes, dim sum, pizza, or donuts? You can find it all and more in the city that never sleeps. For fast-casual dining, the vegan restaurant chain By Chloe has several locations throughout NYC. For an upscale, plant-based fine dining experience, make a reservation at Blossom, Avant Garden, or XYST. After dinner, spend a night on the town with tickets to a must-see Broadway show.
10. Kyoto, Japan
For 12 centuries until 1872, eating meat in Japan was outlawed by official decree. But today, a lot of traditional Japanese cuisine includes animal products. However, some chefs are going back to their roots (and root vegetables) with a growing number of restaurants serving vegan-friendly options, especially in the highly touristed cities of Kyoto and Tokyo. In Kyoto, you can even learn to make your own vegan ramen and gyoza in a hands-on cooking class.
Vegan Travel Tips
If you don't speak the local language, download a translation app, like Vegan Passport or Google Translate offline, to make sure your dietary restrictions don't get lost in translation.
Remember to request a vegan meal for your flight when booking. Bonus: flight attendants usually serve special meals first.
Pack snacks. You never know when you might need some plant-based munchies during your travels. Plus, after you eat all your snacks, you'll have more bag space for souvenirs.
Make sure you notify your tour operator in advance that you are vegan so they can make arrangements if your tour includes food.
With so many vegan-friendly cities, there is no reason to let your dietary restrictions keep you from exploring the world. So, where do you most want to go on a vegan vacation?