By Expedia Team, on September 14, 2019
Pirate Vacation, Ahoy! 7 Swashbuckling Destinations in the US and Caribbean
Ahoy, matey! Arrr you looking for a swashbuckling adventure for your next getaway? Then hit the high seas (or skies) and make port in 1 of these 7 destinations for the perfect pirate vacation. Join the crew with your kiddos for a Caribbean pirate ship cruise, complete with water cannons and open bar. Or, discover pirate history in Port Royal, Jamaica and explore the chambers of a real smuggler's cave. Dive into pirate lore when you see real-life relics and shipwreck treasures at the Pirate Museum in St. Augustine, Florida. Whether it's Talk Like a Pirate Day or not, hoist the mainsail for these pirate-themed vacations in the US and Caribbean.
Pirate Museum & Rum Smugglers in Nassau, Bahamas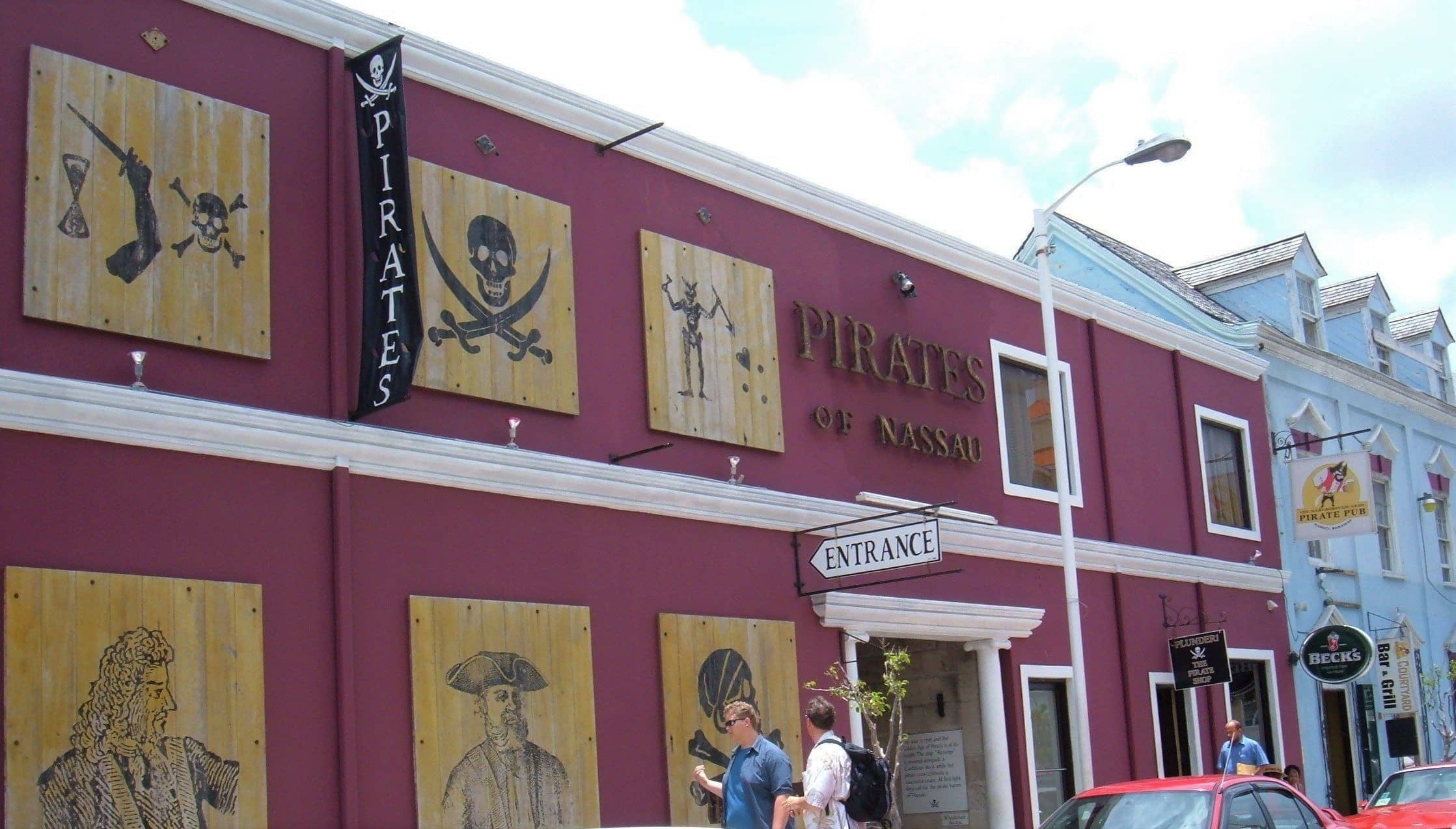 Some of the best Caribbean islands for pirate history, the Bahamas offers plenty of swashbuckling activities and sights for your pirate vacation. At the Pirates of Nassau Museum, walk through a replica pirate ship featuring artifacts recovered from shipwrecks, including intricately engraved swords, pistols, and cannons. Take a boozy stroll with plentiful samples through Nassau's pirate-plundering and rum-smuggling days on the Rum Runner's Passage Walking Tour. You can also test your scallywag smarts in a pirate-themed escape room. Can you help Blackbeard evade the grasp of Governor Woodes Rogers and the British Army in under 60 minutes?
Pirate Cruise with Snorkeling in Punta Cana, Dominican Republic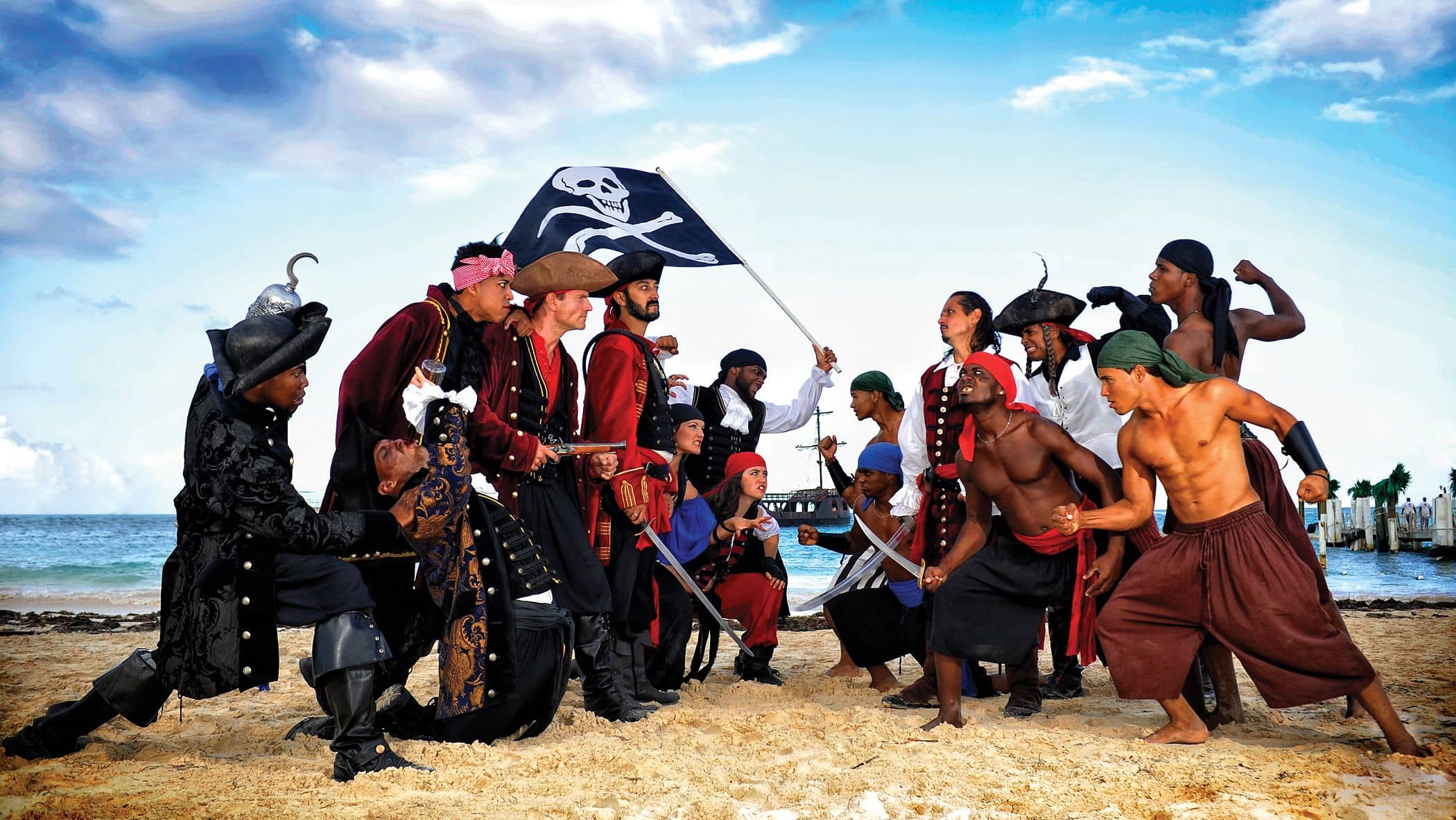 The mighty Hispaniola pirate ship is looking for crew members in Punta Cana. Set off for a Caribbean pirate adventure cruise and be ready to walk the plank—with snorkel gear on, of course. Splash into the crystal-clear waters of a natural reef and swim with tropical fish. Then, weigh anchor and steer to Shark Island where X marks the spot of a swimming hole where you can safely swim with sharks and stingrays. Before re-boarding the ship, prepare for clashing blades and explosive effects during a full-scale pirate battle on the beach. Celebrate the victor by dancing with your fellow recruits all the way back to port.
Pirates of the French Quarter in New Orleans, Louisiana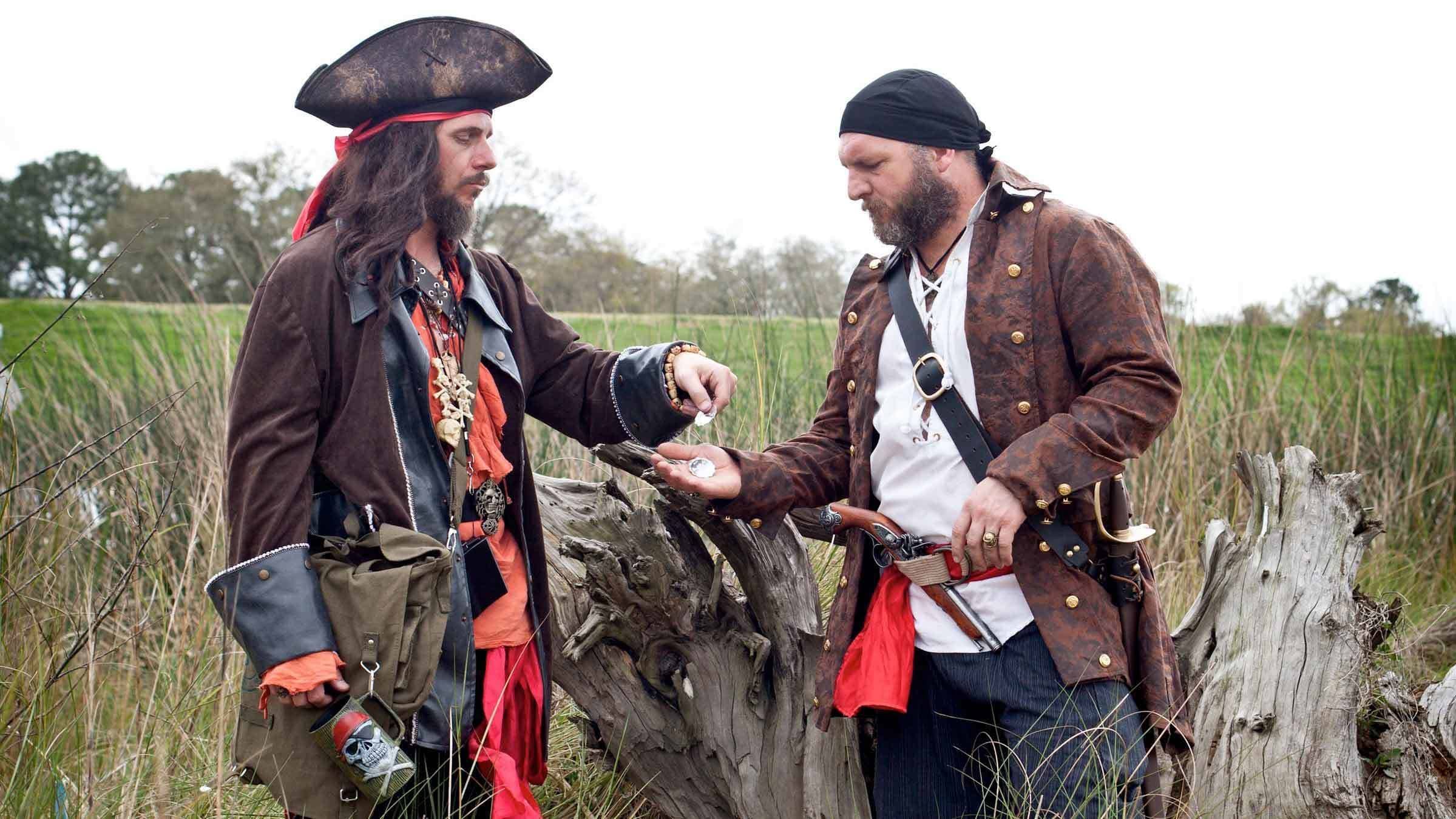 You may think of ghost tours and Mardi Gras in the Big Easy, but if not for pirates, New Orleans might not even exist. Join your Jack Sparrow-esque guide for a pirate-themed walking tour of the historic French Quarter. Hear tales about how the French pirate and privateer Jean Lafitte and his elder brother, Pierre, paused their illicit adventures to defend the United States against the British forces in the War of 1812. See the bar where this pirate hero is still said to haunt and peer down the storied Pirate Alley on your New Orleans pirate vacation.
Pirates and Ghosts in St. Thomas, US Virgin Islands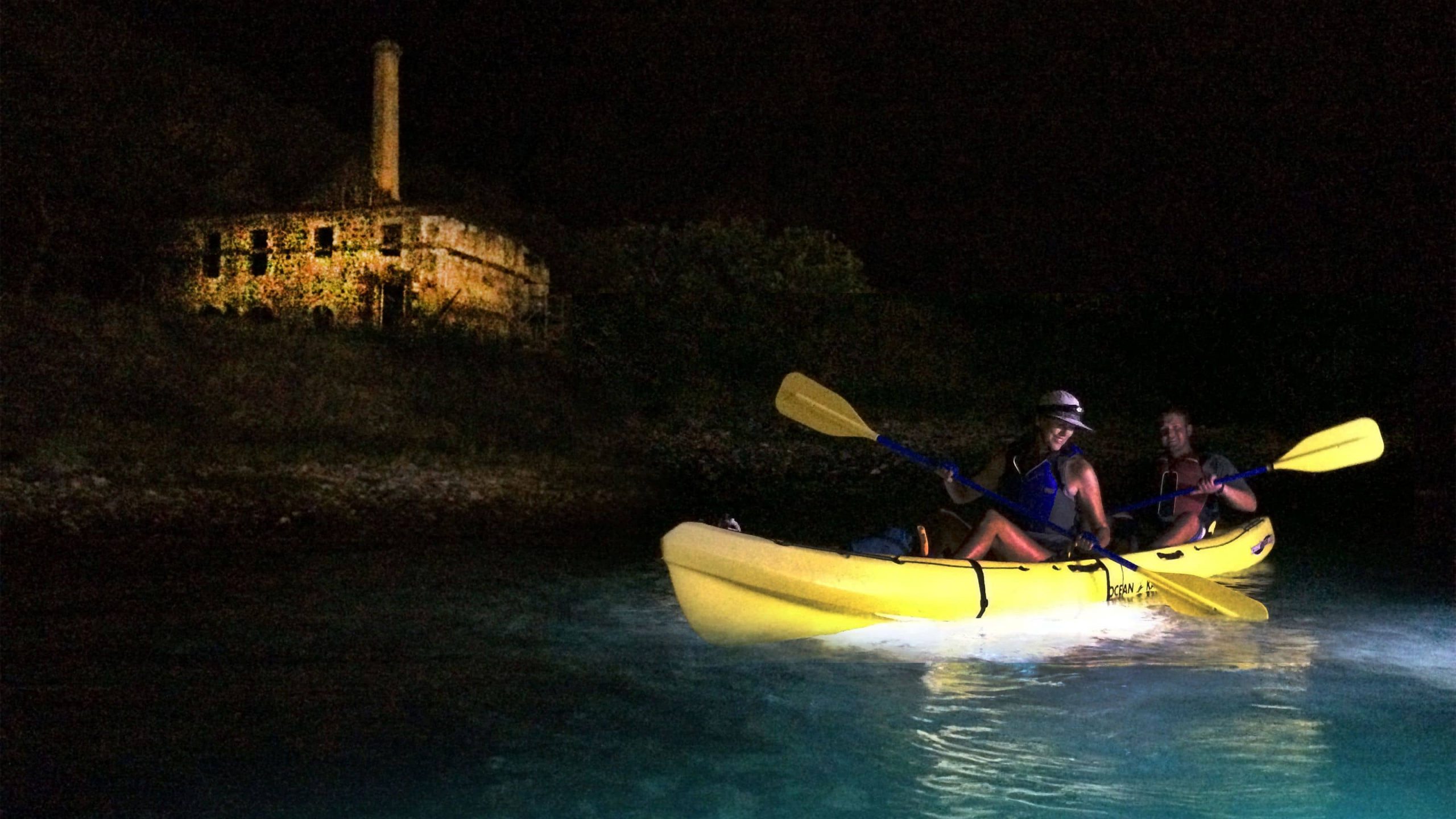 Sail the seas of history by kayak as you listen to tales about the lives—and afterlives—of the pirates and citizens of St. Thomas. Under the cover of night, dip your paddle into the dark waters of Mangrove Lagoon and glide along the waterways once ruled by buccaneers. Infamous scallywags like Blackbeard, Captain Kidd, and Jean Hamlin frequently prowled the shores of the US Virgin Islands. Try not to get spooked as you hear about their legacy of watchtowers, burning ships, and eerie spirits.
Jolly Roger Pirate Dinner Show & Cruise in Cancun, Mexico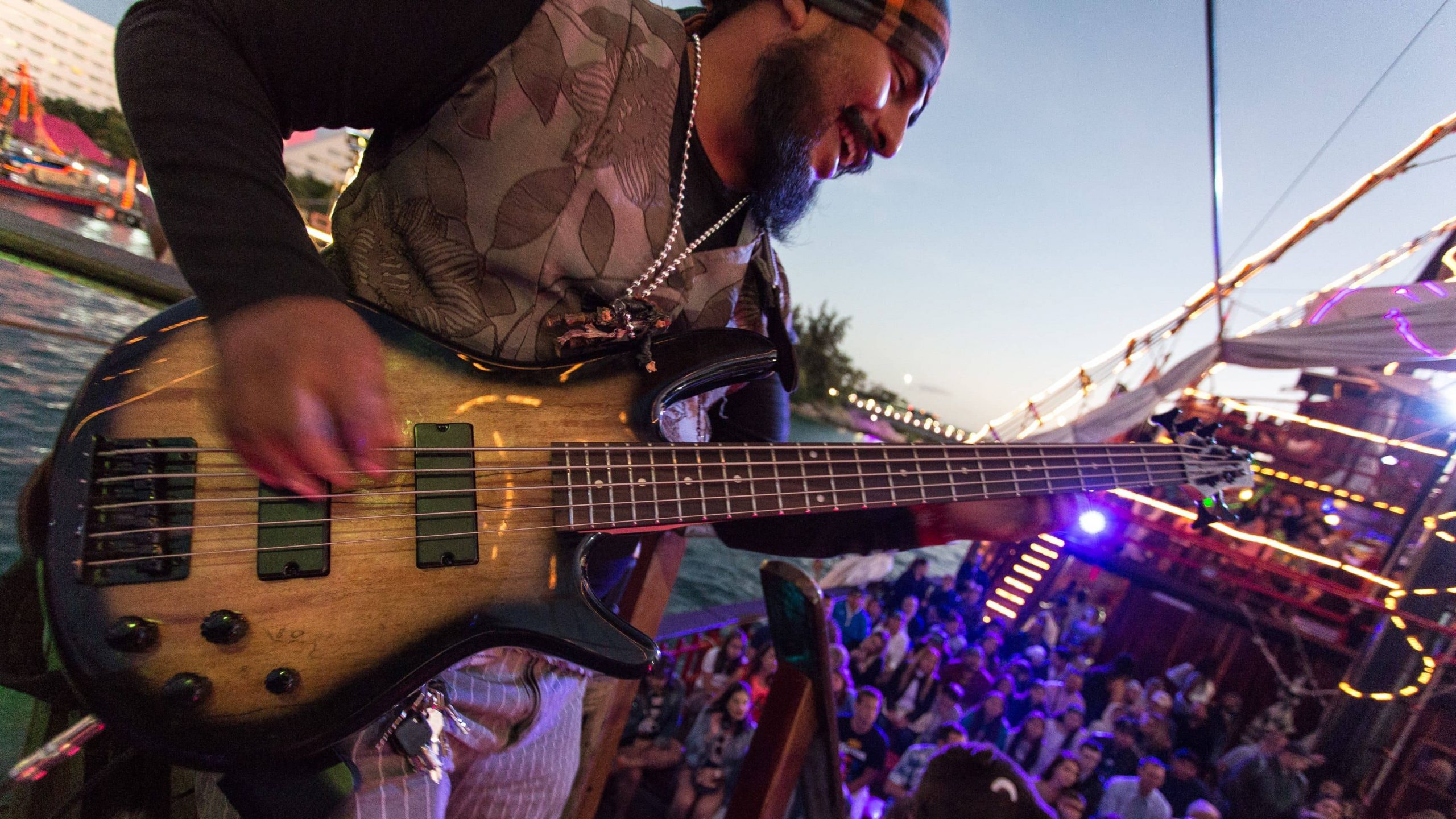 Step aboard the Jolly Roger, an authentic galleon manned by an unruly but friendly crew, for a deluxe pirate dinner cruise and show in Cancun. Feast on gourmet grub from the galley as your ship, sails the Caribbean Sea. Watch out as a pirate battle full of fierce sword fighting, impressive acrobatics, and live music erupts on deck. This all-ages pirate cruise includes a treasure hunt and face painting for the little ones and plenty of rum and dancing the for adults.
Caribbean Pirate History in Port Royal, Jamaica
Gold and wine once flowed through Port Royal, the notorious haven of privateers and pirates raiding Spanish treasure fleets and trading vessels. Walk in the bootprints of famous captains like Henry Morgan, Blackbeard, and Calico Jack on a private Port Royal Heritage tour. Then, explore the caverns of the Green Grotto Cave where smugglers used to hide their booty and James Bond almost became shark food in Live and Let Die.
Ultimate Pirate Vacation in Orlando, Florida
If a pirate's life is for you, follow your compass to Florida. Of course, you can sing along with Captain Jack Sparrow and his crew on The Pirates of the Caribbean ride in Disney's Magic Kingdom. But also, real-life pirates once plied Florida's shores. Learn all about them at the Pirate and Treasure Museum in St. Augustine. See Blackbeard's actual blunderbuss, gold from Queen Anne's Revenge, and the smiling skull of an authentic Jolly Roger flag.
Then, relive the Golden Age of Piracy by boarding a replica Spanish galleon for a spectacle of swashbuckling swordplay, daring stunts, and siren songs accompanied by a 3-course meal at the Pirate's Dinner Adventure in Orlando. End your day with a family-friendly sunset pirate cruise at Clearwater Beach for the ultimate pirate vacation. If you're looking for a place drop anchor, the LEGOLAND® Pirate Island Hotel opened in 2020.
Which pirate vacation destination will ye set sail to?