By Camille Meyers, on August 24, 2019
Sustainable Travel & Ecotourism in Japan
You can find plenty of ways to travel sustainably in Japan, which is not surprising considering it's the country that popularized shinrinyoku (forest bathing) and invented moss-viewing tours. Even in the bustling metropolis of Tokyo, you can reduce your carbon footprint by following eco-friendly travel practices. Exploring off-the-beaten path locations, staying in a traditional Japanese ryokan, and learning about Japanese culture through a hands-on workshop all support ecotourism in Japan.
Thanks to the influence of Shintoism and Buddhism, the idea of living in harmony with the natural world is prevalent in Japanese culture. In fact, the rural community of Kamikatsu became one of the world's first zero-waste towns. So, if you're looking for a sustainable travel destination, put Japan on your list. From the serenity of ancient shrines to the electric lights of Akihabara, here are some sustainable tourism tips for being a responsible traveler in Japan.
Use sustainable transportation
One of the best ways to reduce your carbon footprint while traveling is to use public transport to get around. Japan makes this easy. You can get to most major cities and tourist attractions by train, subway, or bus. The system is so efficient that a Japanese trainline even issued a formal apology after departing 20 seconds early.
If you plan on visiting multiple cities, consider purchasing a JR Rail Pass. Not only will you save money on travel, you'll also help save the environment. Shinkansen (bullet trains) run on electricity and are much more sustainable than renting a car or flying. Plus, you can enjoy the countryside whizzing past as you glide down the rails at over 120 mph (200 kmph).
Get off the beaten path in Japan
Help reduce overtourism, which can lead to the degradation of the iconic places you came to see, by getting off the beaten path. Consider heading to Beppu in Oita prefecture to soak in natural hot springs or delving into samurai history in Aizuwakamatsu in Fukushima province. Exploring less-visited places spreads tourist dollars to more rural communities. Plus, you get to travel more authentically in a place with fewer crowds. Even in Tokyo you can get off the beaten path by taking a small-group tour that supports family-owned businesses.
Sustainable tours in Japan
Of course, you'll want to see some of the big sights too, and that's okay! Rather than taking the tourist bus, do it in an environmentally-friendly way—by walking or biking. Cycle from shrine to shrine along the scenic Kamo River on a bicycle tour of Kyoto. Take a spin around Tokyo on a cycling tour to the Ota Memorial Museum of Art and the Tsukiji Fish Market. Munch and marvel at the huge red lantern of Senso-ji Temple on an Asakusa street-food and cultural walking tour. Japan is a very safe country, so why not see where your feet take you?
Eat locally and sustainably
Rather than going for the familiar yellow arches of McDonalds or the green mermaid of Starbucks when you travel, take the more sustainable meal option and eat local. Between ramen, sushi, and soba, Japan has so many delicious foods to try. Seek out the local delicacies. Drink Sapporo beer in Sapporo, make vegan ramen on a Kyoto food tour, and snack your way through the streets of Osaka with this Osaka food guide. You'll find small family-run eateries all over Japan—and they often have the best food.
Local Expert Tip: If you're a vegetarian or have food allergies, take one of these handy phrase cards to communicate your dietary restrictions when eating out in Japan.
Respectfully explore nature
If you're looking for outdoor adventure or just want to go forest bathing, Japan has plenty of green spaces to enjoy nature. Even in the heart of Tokyo, you'll find abundant greenery around the Meiji Jingu Shine in Yoyogi Park. For a challenging, but very rewarding hike, climb Mount Fuji on a day trip from Tokyo. Hit the slopes at the former Winter Olympics host city of Nagano for world-class skiing. On the tropical islands of Okinawa, kayak and hike to beautiful waterfalls or snorkel with tropical fish in this off-the-beaten-path destination.
Experience local culture through a workshop or class
Ecotourism in Japan doesn't just focus on the environment. It also seeks to preserve and share local culture and traditions in a respectful and engaging way. From learning the serene art of ikebana (flower arranging) in Tokyo to working up a sweat while trying your hand a taiko drumming, you'll find a rich array of cultural workshops and classes in Japan. Forge your own small katana in Kyoto with traditional techniques under the guidance of an artisan swordsmith. Or, dye a beautiful silk scarf using the 8th century shibori method at the Kyoto Shibori Museum to create your own lasting keepsake.
Protect local wildlife through ecotourism in Japan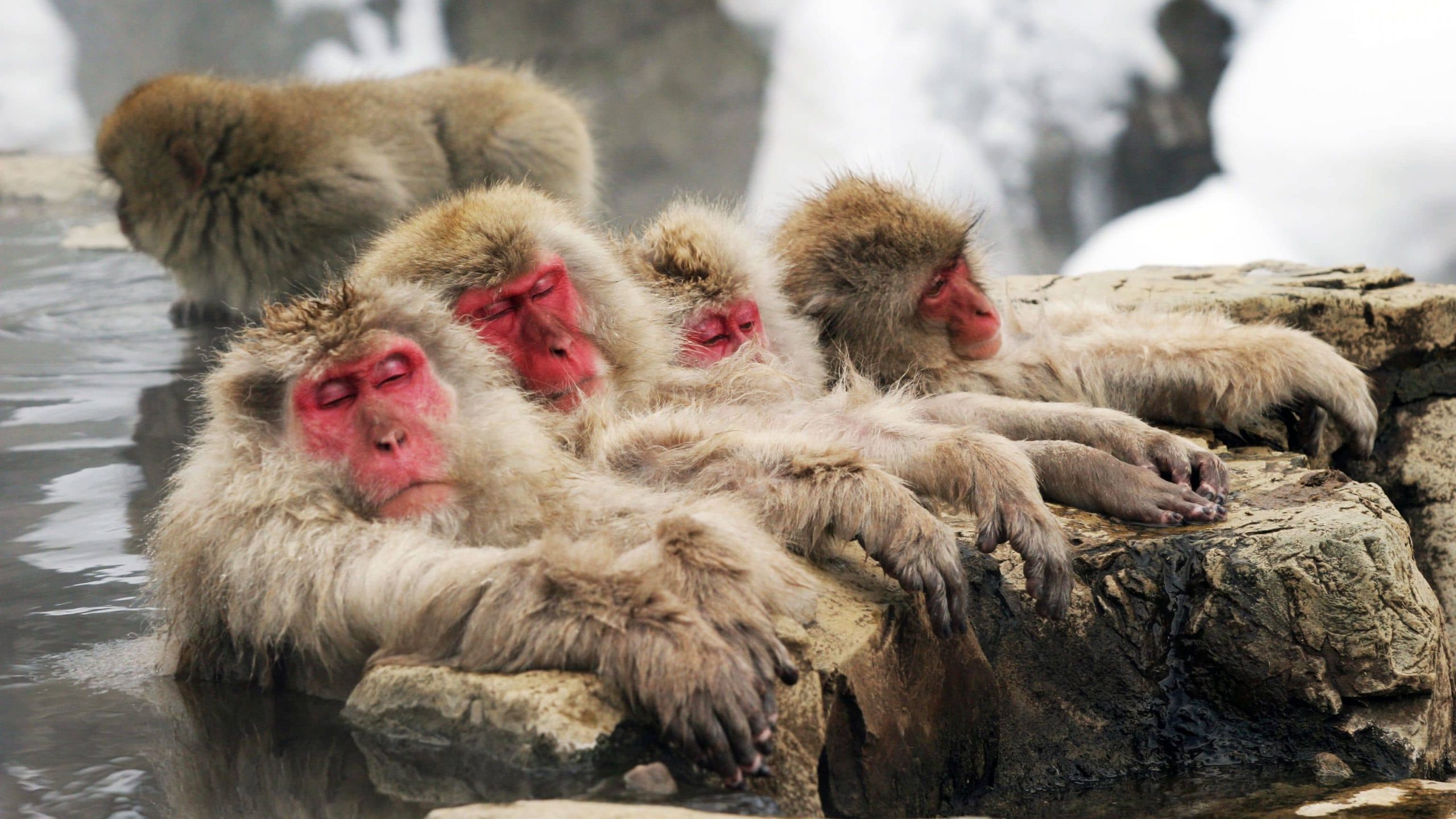 Support ecotourism in Japan by taking a tour that encourages wildlife conservation rather than animal exploitation. The northern island of Hokkaido is a birdwatcher's paradise, especially in the winter. See elegant red-crowned cranes perform their courtship dances in the snow and Steller's sea eagles resting on drift ice. And you won't want to miss the adorable snow monkeys soaking in hot springs outside Nagano. For warmer weather, take a dolphin-watching cruise on the southern island of Kyushu to see pods of bottlenose dolphins in the wild. Going with a certified guide or paying a park fee to watch animals in their natural habitat helps to keep wildlife wild.