By Kohleun Adamson, on February 8, 2018
The most delicious destinations in the U.S.
One of the best ways to get to know a new place is to stuff your face. So, when Viewfinder's travel writers encounter America's big cities, small towns, and everywhere in between, the first question they ask locals is, "Where is the best food?" Maybe they're an especially hungry group of globetrotters, but who can't relate? They've picked up a lot of impressive jet-setting skills, like getting through security lines in record time and dodging selfie sticks like ninjas. And along the way, these travel experts have also gained the inside scoop on the best cities for food (pun intended). Dining preferences are personal—you like something or you don't—so we asked a few of Expedia's most frequent contributors to weigh in on their favorite foodie destinations in the U.S. and why they want to go back for seconds…and thirds.
Meet the contributors:
Chloe Mulliner's life revolves around food, so she builds every itinerary around the best places to eat in town. Her biggest fear when it comes to dining out? Food envy, so be prepared to eat family-style if you ever meet her for lunch.
Having lived on both U.S. coasts and a couple continents, Kohleun Adamson loves food that expresses the flavors and values of its culture. She's an adventurous herbivore, and can find a delicious vegan meal anywhere, from Madrid, Spain to Lincoln, Nebraska. Yes, anywhere.
Lily Rogers' food affections are very closely tied to personal experiences, and the meals she relishes most are tied to memories with family, friends, and her favorite trips out of town. Her bucket list is full of Michelin-star restaurants—Alinea in Chicago is at the top—and she also craves down-home cooking that's made with heart.
Meredith Castin readily admits that she's a picky eater, and her onion allergy makes eating out extra challenging, so her most delicious destinations are places where she's found flavorful, affordable eats and accommodating kitchen wizards.
If there's one city in the U.S. that's criminally underrated when it comes to cuisine, it's Philadelphia. There are so many noteworthy Philadelphia attractions to plan your trip around, and the food scene is often overlooked. Most people think all Philly has to offer hungry tourists is cheesesteaks and soft pretzels, but there's so much more flavor to The City of Brotherly Love. Even vegetarians have reason to love Philly—not only are there tons of veggie and vegan options throughout the city, the Phillies stadium has an exceptional selection, too, including crab-free crab cake salad!
Meredith's picks:
I have literally had dreams about Sabrina's. When I ate there, I enjoyed the best stuffed French toast of my life, and I've ordered that dish pretty much everywhere I've found it. Despite having been there only once, I've been comparing literally every stuffed French toast to Sabrina's for nearly 10 years, and nothing compares.
Friday, Saturday, Sunday was where I went with my college boyfriend for date nights, but I won't hold that against the romantic little restaurant. It's been many moons since those awkward first-love special occasions, but I still remember this spot—and its sumptuous gnocchi—quite fondly. You can find it wedged unassumingly among the row homes in Rittenhouse Square.
Bui's Lunch Truck was a favorite food truck during my college days, and the inquiry, "Salt, pepper, ketchup?" is forever etched in my mind. In fact, so is the divine flavor of a classic egg and cheese breakfast sandwich with salt and pepper (no ketchup, please and thank you). Sometimes, simple is best, and Bui's excels at consistently tasty simplicity.
Pari Cafe Creperie (Or is it called "Paris La Petite Creperie?" I legitimately can't even tell.) Whatever it's called, the creperie has held the keys to my mascarpone-loving heart ever since college, when I first discovered it during a ravenous post-classroom food quest. It was a food truck at the time, but it's clearly been successful enough to upgrade to legit brick and mortar status, possibly with a name change along the way! Order the #6 sweet crepe (NYC cheesecake with seasonal berries) and you will understand why these are my favorite crepes ever, ever, EVER, and I have never found any that come remotely close.
When I lived in Philly, Warmdaddy's was a favorite hangout for drinks, but I haven't been for food…yet. I've been dying to try the Sunday jazz brunch, and that's on the agenda for my next Philly visit.
Wish list: I'll be shooting to visit Writer's Block Rehab and Charlie was a sinner. on my next Philly trip.
Couer d'Alene, ID
Coeur d'Alene keeps it real with a meat and (Idaho) potatoes kind of palate, but it also embraces an ever-growing variety to match its homegrown goods. If you enjoy a meal with a view, this city is for you. With fine-dining lakeside restaurants designed to maximize beautiful vistas, and casual eateries that have mastered their flavors, Coeur d'Alene is much more than an outdoor destination or resort town (though those are great reasons to visit, too).
Lily's picks:
I love, love, love a simply delicious burger. When they're made with quality ingredients, no bells and whistles are required, and Hudsons embodies that philosophy with aplomb. Baby greens, shaved truffles, or a slab of foie gras have their place, but sometimes only the stripped-down will satisfy. When my dad, who called Coeur d'Alene home for many years, took me to this limited-seat counter joint for the first time and I only ordered one burger, he warned me I'd instantly want another one, no matter how full I felt. He was not wrong. If you think you need fries, you don't. Order two Hudsons and a coke (add pie if you can spare the room), and your day is made. I will never leave Coeur d'Alene without stopping in at least once.
Beverly's, the most famous restaurant in town, is located in the Coeur d'Alene Resort. With gorgeous views of the lake and a menu that honors the fresh flavors of the Pacific Northwest, like Columbia king salmon and huckleberry soufflé, Beverly's is an essential CDA experience. Pay extra attention when they bring the bread because among the offerings are the signature orange rolls, which are so good you'll want to order an entire basket for yourself.
Wolf Lodge Inn serves some of the best steaks I've had in my life and come no-frills with classic sides, including Idaho baked potatoes, baked "buckaroo" beans, or steak fries. The cabin-like atmosphere, lake-adjacent location, and woodsy backdrop lend an air of old fashioned frontier dining. It's a unique and cozy way to spend a quality evening with family or friends. A Coeur d'Alene must.
I must admit, I'm no cheesesteak aficionado, but the Best Sandwich Shack serves the most mouthwateringly amazing sandwiches ever. The food stand might take its name from the fact that it's on Best Ave., but it would be nearly impossible to debate its status as the best sandwich in the city.
Austin is attracting tourists and transplants in droves these days, and its growing food scene is definitely a huge part of Capital A's appeal. You'll find killer hole-in-the-wall Tex-Mex dives blocks from Michelin-rated dining destinations, along with everything in between. While the city has definitely experienced growing pains as it's emerged from funky college town to prominent tech hub (no doubt, much to the chagrin of many OG Austinites), one can certainly argue that the food scene has improved accordingly. With everything from fresh vegan fare to some of the best barbecue in the nation, there's no doubt that Austin makes many folks' lists for most delicious destinations.
Chloe's picks:
Habanero Mexican Cafe was an Austin native's recommendation, and boy, was I glad I took the suggestion. The line of locals out the door was the first sign I had arrived at the right place, and one taste of the queso was the second sign. If ordering a bowl of the queso and eating it with a spoon was socially acceptable, you better believe I would have done so. Alas, I ordered the gringo burrito, drizzled some queso on top, and paired it with a crisp, cold Corona for a meal that had me wondering if coming back again tomorrow was too soon. In a land known for its food truck frenzy and barbecue houses, this no-frills Mexican eatery stood out from the competition.
I passed South Congress Cafe several times on my stroll to the funky boutiques, like Gypsy Wagon, and the I Love You So Much mural, so my friends and I finally stopped in for dinner to see what it was all about. Certainly more on the fancy side, this restaurant was a real treat. Everything on the menu looked tempting, from the porcini risotto to the beef tenderloin, so my fear of food envy was definitely sparked. I finally decided on the pan-seared gulf redfish with maitake-lump crab, and I was blown away. Though perfectly confident with my choice, I couldn't help but eye what everyone else at my table ordered, and every dish looked absolutely delicious and expertly prepared. Not a morsel was left over on any of our plates!
Meredith's picks:
Juan in a Million will forever be my Austin go-to for brunch. It's had tons of media attention over the years, but I'm going to be that girl for a minute here—I totally used to eat there before it was famous—which really just means I'm old because the secret's been out for years. Order the Don Juan with extra tortillas and you'll be stuffed for hours.
As everyone knows, summer in Austin is sweltering, yet my favorite time to visit is during those blistering summer months—primarily so I can slide down to Schlitterbahn, which is arguably America's best water park. On the days I stick around Austin, I like to cool off with a fresh smoothie at JuiceLand. The long-time establishment offers creative flavors and tons of options, and the service is always friendly.
I'm a big fan of food trucks, and Wasota African Cuisine did not disappoint. I went there with my mom and husband, and the flavors blew us away. They have an extensive vegan menu, and the man working the truck was so welcoming and helpful, I'd go back just to see him again!
My whole family will plunk down in a booth at Magnolia Cafe (South) and order the Love Veggies (no onions on mine, please!). The dish is a delicious, healthy treat, and it's substantial enough to leave you satisfied. We often make up for that healthy selection by ordering the queso and dumping it atop said veggies. When in Austin, you must order queso, and I'm going to go ahead and dictate that you order said queso from Magnolia.
Wish list: Next time I'm in Austin, I hope to try Citizen Eatery and Uchiko.
Lily's picks:
Utterly charming is how I would describe Hillside Farmacy, from the apothecary details in the décor to the delightful farm-to-table offerings. The brulee grapefruit and poached eggs in a bowl were a beautiful way to start the day in Austin, and I will eat here every time I return.
Austin is a lovely place to visit, but it can get toasty, and a great way to chill out is with a delicious frozen treat. Lick Honest Ice Creams has some of the best I've tasted, with unique flavors like goat cheese, thyme, and honey, which I double scooped with roasted beets and fresh mint. They even have irresistible vegan flavors like coconut caramel cream.
It's no secret that Los Angeles has amazing food, but the surrounding cities are really coming into their own, attracting new places while honoring established favorites. Perhaps most famous for hosting the Rose Bowl and the Tournament of Roses Parade, Pasadena (and surrounding towns) has so much more to explore and taste. Home to the Gamble House, Old Pasadena shopping district, Descanso Gardens, and the incomparable Huntington Library, Pasadena and the towns of the San Gabriel Valley are well worth special attention, especially of the culinary kind.
Lily's picks:
From the many delicious vegetarian options to the delectable dumplings, the unassuming Himalayan Café serves up rich and complex flavors so pleasing you'll dream of them (I know I do). The curries warm your palate and your stomach, and any meal from the clay oven tandoor is a winner.
I have a serious weakness for pastries, and Lincoln's scones are so good, I could cry. Also, if you want something fresh and light, their bowls (my favorite is the farro bowl) are just the right size and heartiness to sate without over-stuffing.
Lucky Boy breakfast burritos are a lifesaver, especially after a night on the town. The first time I ripped into the yellow paper and unearthed the classic combo that is eggs, potato, bacon, and cheese wrapped tightly in a tortilla, I thought it would be a typical burrito experience—I was wrong. There is something indefinable about the perfection of this mound of molten magic. (Word to the wise: the chorizo is also a very good choice, and double up on the salsas—they're great.)
I am, like many of my fellow Americans, a sucker for well-made diner burgers, and Pie 'n Burger delivers handily. Does the old timey atmosphere add to the enjoyment? Absolutely. But they do serve a great, no-fuss, mouth-watering burger I'd go back for again and again.
Yes, Din Tai Fung is actually located in Arcadia, and yes, it's a chain, but I can't talk about this area without mentioning this place. Pork xiao long bao is my favorite food item of all time, and I make an effort to try them in every city I visit (if available). I've returned to this restaurant many times, peering through the huge entryway window at the kitchen staff hand making dumpling after perfect dumpling, and often sharing a big meal with my family. We would, of course, order many rounds of dumplings, but also the toothsome sautéed string beans, noodles with mustard greens, and soft, pillowy red bean buns for dessert. The red bean sticky rice wrap is also a sure-fire treat to try.
Arizona's East Valley is known for vivid sunsets, sizzling heat waves, and spectacular mountain views. It may come as a surprise that Tempe boasts an embarrassment of culinary riches, too, but grab a fork and dig in! Tempe is an active university community where new ideas and ancient cultures exist side by side. While you're here, you've got to try Sonoran cuisine, featuring smoky flour tortillas, savory carne asada, saucy enchiladas, and an infusion of indigenous ingredients, like prickly pear cactus.
Kohleun's picks:
Someburros is definitely a sentimental pick for me, as it's one of my Arizona family's go-to fast-casual spots to celebrate birthdays and small milestones, and everyone has a favorite on the menu. I order the veggie burro without cheese, deep-fried and enchilada-style. Who said vegan dining was light?
When I'm in Central Arizona, I plan my day around eating at Green New American Vegetarian. If I had to choose a final meal, their original "g" spicy po-boy sandwich and tahini coleslaw would be one of the courses. From tangy buffalo glaze to dreamy creamy salad dressings, their sauces are the tastiest in the business.
I haven't tried Pomegranate Cafe yet, but I'm dying to sample their vegan-style chilaquiles and a blueberry lavender smoothie. Oh, and all their wellness shots sound amazing. Line 'em up!
Art, food, bars, shopping, and community vibes—what isn't Brooklyn awesome at? This outer borough is a gathering place of histories and cultures, people and palates. Pick a neighborhood, and you could eat a dish from several continents without ever calling a cab. Because venues in Brooklyn tend to be compact, restaurateurs have become experts at turning gardens, rooftops, and renovated industrial spaces into comfortable and quirky eateries. You won't find another place quite like it!
Kohleun's picks:
Bunna Cafe is one of my favorite places to eat in all five boroughs. Except for the traditional honey wine, the entire menu is all vegan Ethiopian cuisine. The keysir salata (beet salad) is fresh comfort food as far as I'm concerned, and their shiro seems simple, but they fill it with flavor.
La Goulette in Williamsburg serves Tunisian Mediterranean dishes in a colorful and casual setting. It's the perfect place to stop for lunch or dinner when you're shopping Grand Street boutiques. I get the falafel sandwich piled with french fries, olives, pickles, and smothered in tahini.
If there were ever an occasion to "cheat" and order some eggs, they would be a perfectly poached pair prepared Florentine-style at Mominette, also in Bushwick. They look like dollops of whipped cream and taste like buttah.
Wish list: Modern Love—I'm obsessed with vegan Caesar salads and pot pies, and Modern Love serves both. Plus, they grill their Caesar (as they should!) and serve it with polenta croutons. Wot?
Lily's picks:
On a hot summer day in Williamsburg, Juliette's shaded upstairs patio oasis was a godsend (the refreshing Fizzy Lifter literally saved me from an anxiety attack), and the roasted vegetable sandwich was the perfect pick-me-up to begin a day of thrift shopping.
I swear I didn't just seek out restaurants with women's names that begin in "Ju" (a new strange niche, perhaps?) but Juliana's Pizza was the place all my friends told me to stop at when in Brooklyn. The owner of the famed Grimaldi's took his passion for pies to his new establishment, and the food certainly did not suffer. Pat Grimaldi still runs the show, and come hungry, but not hangry—you may (will) have to queue, but good things definitely come to those who wait.
Wish list: I walked past Delaware and Hudson (it's next door to Juliette) and lamented that I couldn't stay for dinner. The restaurant and tavern's vibe is super inviting, and I'm dying to try green tomato pie. Can chef Patti Jackson have her own feature on Chef's Table, please?
When you're planning a trip to this city in the Willamette Valley, you should probably build your itinerary around tasting rooms and vineyard tours. Don't like wine? Get your paws on some local craft beer, and order inventive farm-to-table dishes. The chefs of McMinnville know how to create some perfect food pairings. With a slow, small-town pace and big, bold flavors, this city is a peaceful powerhouse in the culinary world.
Kohleun's picks:
La Rambla on Third Street serves tapas that rival the best I've had in Madrid and Barcelona. There are a few vegan options, and lots of dishes for vegetarians, like fried Yukon potatoes with garlic aioli and the hazelnut-crusted baked goat cheese with sofrito. Pair that with an Oregon tempranillo from their extensive, rotating wine list, and you're set. My favorite local tempranillo is by Griffin Creek at Willamette Valley Vineyards, which has a tasting room on Third Street as well.
Velvet Monkey Tea may not serve food, but when I'm in town, I always get a bag of the Earl Grey Crème—it's like drinking a London Fog, but no need for milk! You have to walk down some low-key side stairs to get to this shop, so keep an eye out.
The downstairs portion of McMenamins Hotel Oregon is an old-school saloon with dark wood interiors and a classic bar, and the rooftop terrace is perfect for summer happy hour. I came here for my 21st birthday way back when, and whenever I'm in town I stop for their amazing house-made hummus plate and local beer and wine.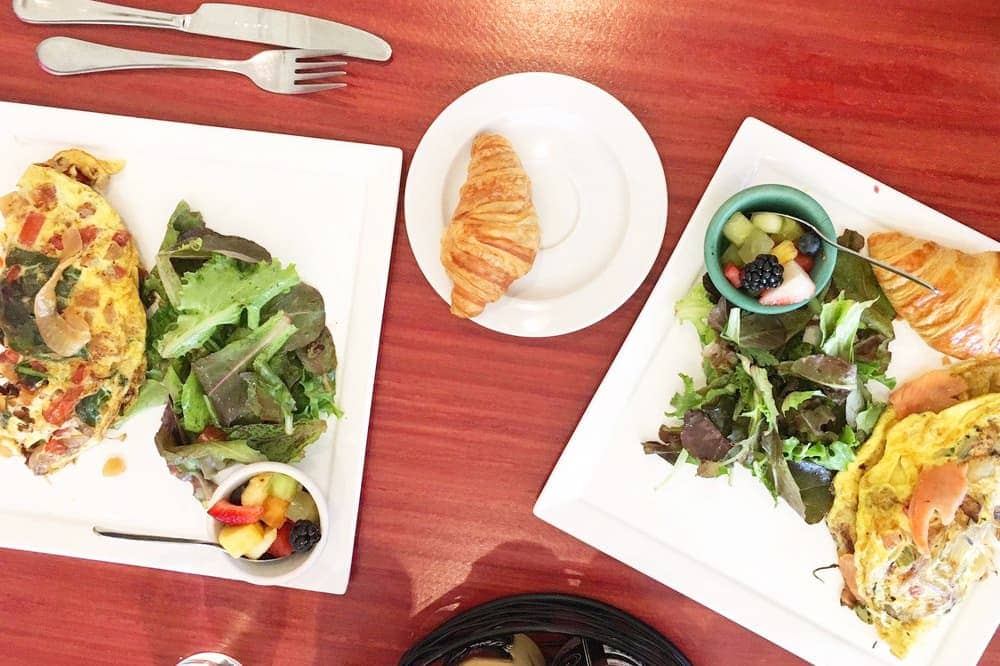 Alexandria sits just south of Washington, D.C., making it a prime spot to soak up all the flavors of the nation's melting pot. It may technically be part of the state of Virginia, but you can forget about grits and country hams in this part of town! Embraced and celebrated, the cultural diversity seeps into the cuisine, resulting in both authentic dishes and vibrant infusions. You could easily restaurant hop, chowing down on traditional Vietnamese pho, Peruvian pollo, and some Ethiopian sambusas, without even leaving the city limits.
Chloe's picks:
First stop on the tour de Alexandria? Don Taco Tequila Bar on King Street in Old Town. This spot may be a hike from the Mexico border, but you wouldn't think it when you nosh on their street tacos. Three tacos are plenty, but if you're like me, that means the agonizing task of narrowing down the options: jerk shrimp or fried avocado? I always go for the pomegranate glazed skirt steak, Mexican short rib, and the third taco is always a toss-up, but never a regret. And just to ensure I'll have to roll myself out the door, I order the guacamole, "to share," of course.
Craving some pub grub instead? Eamonn's A Dublin Chipper, just a block down the street from Don Taco, is the only place I'll order fish 'n' chips outside of Europe. It may be an Irish joint, but it reminds me of summers spent in England as a kid, drowning my chips in malt vinegar. You'll find the menu is short, but an order of cod, chips, and a pint of Guinness is all you need to feel as though you're fresh off the streets of Dublin. Whether you gorge yourself on tacos or fried fish on King Street, walk it off with a stroll down to the Torpedo Factory Art Center to explore the galleries, or brave Alexandria's Original Ghost & Graveyard Tour—it's seriously spooky.
For brunch, turn your attention to Del Ray Cafe. Located just a few blocks from the cutesy coffee stops along Mount Vernon Avenue, the enchanting 1925 house-turned-restaurant, serves a dreamy marriage of French-American cuisine. Greeted with a warm, "Welcome, mademoiselle," I felt compelled to start my meal off with a mimosa (they originated in Paris, after all!), and my only regret was not ordering an entire plate of the rotisserie potatoes, because they were that unbelievably good. Deciding on my main course was a struggle—everything looks and smells divine—but my choice of the Scottish smoked salmon eggs Benedict still has me dreaming about it. What's more, the cafe sources natural, organic ingredients from nearby farms, oui s'il vous plaît!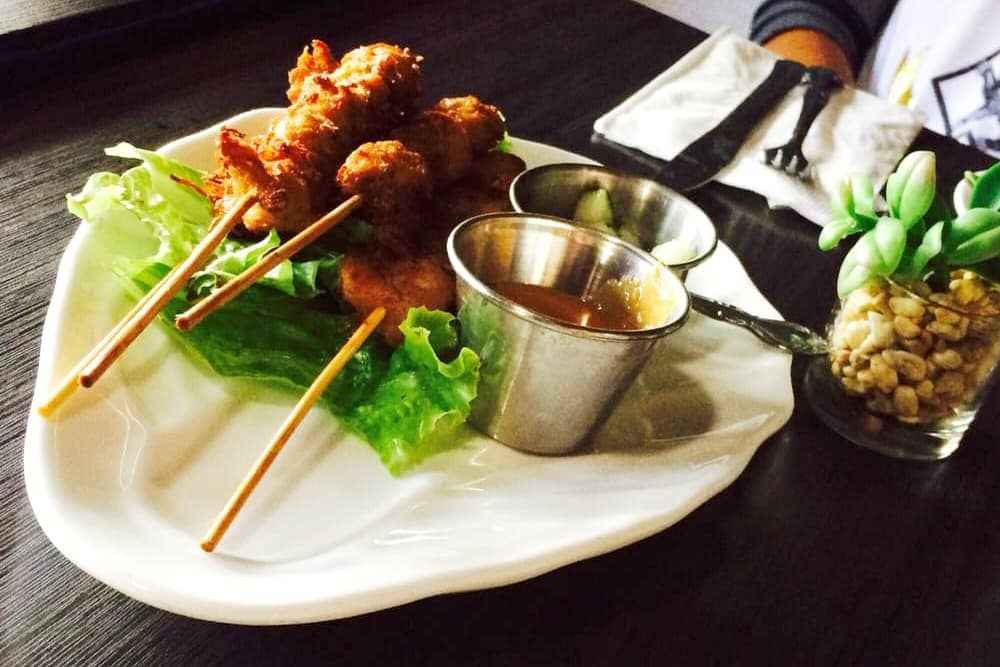 San Diego's unique location blends traditional Mexican and coastal flavors, which explains why it legitimately boasts the tastiest fish tacos on earth—we're looking at you, South Beach Bar & Grille! Street food aside, America's Finest City's size and diverse population have enabled exotic and creative eating establishments to flourish when they might flounder in other coastal cities. And while San Diego's laid-back vibe and beach culture make it the ultimate brunch spot, you needn't look far to find some of the most sophisticated, complex flavors around. In fact, you can always order lunch to go and enjoy a picnic at Balboa Park or one of the other amazing attractions in San Diego.
Kohleun's picks:
Donna Jean is a lovely plant-based, vegan bistro with a relaxing indoor/outdoor setting and a changing seasonal menu—a sure tell that they're passionate about vegetables. The polenta and roasted veggies are perfectly seasoned and beautifully plated. DJ is located next door to another vegan hot spot, Evolution Fast Food, and within easy walking distance to Balboa Park.
San Diego is vegan taco heaven! Tijuana transplant Taqueria Vegiee makes a battered portobello mushroom taco called the Ensenada, and it's one of the best tacos I've ever had. Fellow food truck Eat Your Heart Out makes a hearts of palm ceviche that has all the tang and kick of a great ceviche without the fishiness. When I'm in the downtown area, there's no question whether I'll be at Pokez for their mushroom, tofu, potato taco and the simple and superb cabbage salad.
I love how many of San Diego's eateries have vegan options, like the tofu vermicelli with house-made tofu at Dao Fu, the vegan ramen with spinach noodles at Tajima, and the Berkeley pizza at zpizza!
Meredith's picks:
Fig Tree Cafe in Hillcrest is probably my favorite brunch spot, starting with the caffeine sampler, which perks me up and whets my appetite for the main show. Their fig and ricotta French toast is decadent, and they've got some really tasty choices for lighter fare, including healthy omelet and scramble options. But who are we kidding? I upgrade to the truffle parmesan potatoes every time because I'm not the type to eat a light meal.
If you ask my mother, Brockton Villa in La Jolla serves the best brunch on earth, specifically their famous Coast Toast. I cannot argue with her. It's melt-in-your-mouth delicious, and if I lived closer, I'd eat there way more often. When we visit, we make a point to go on weekdays, so parking's a breeze and we can land a killer ocean-view seat.
Plumeria is my absolute favorite spot in San Diego for Thai food. Their crispy vegan mock duck is delicious, and it pairs well with any of their curries or noodle dishes—I opt for the divine See-ew every time. I was raised with the notion that good food is good value, so I enjoy a good buffet, Tandoori Hut in particular. Some of the dishes have too many onions for me, but the ones that are OK to eat are always incredibly flavorful, which keeps me going back for more.
Muzita Abyssinian Bistro is easily one of my favorite restaurants in San Diego. My husband and I had our first date there, and we try to go back every year on May 17th and sit at the same table where we made awkward chit-chat and mentally prepared for the day when we'd have to merge our territorial cats into a single abode.
Lily's picks:
Tacos El Paisa (on National Ave—don't mistake it for other spots of the same name) serves my favorite SD tacos, but everything is delicious here. The carnitas melts in your mouth, and the homemade tortillas and aguas frescas are perfect. Which San Diego taco shop reigns supreme is a highly contested personal opinion, but this Logan Heights delight is undeniably wonderful. Word to the wise: the micheladas are a delicious, spicy, umami dream, and all their salsas are on-point.
Sushi, ramen, and sake, oh my! BeShock Ramen & Sake Bar in the East Village is my favorite for a chill night out. Still (a bit) under-the-radar, this restaurant won't leave you fighting the crowds you'll find at most other ramen spots, but you will find winning dishes like the spicy East Village roll; Tantan (my favorite ramen in town), with spicy ground pork, Chinese peppers, and bok choy; food and sake pairings picked by the sake-master owner; and refreshingly fun and delectable shaved ice (the tiramisu will wow you).
I cannot overstate the joys of dining at the family-run Italian gem, Buona Forchetta. The people are some of the friendliest you'll find in San Diego, I have never had a meal here that was less than amazing, and their robust, constantly changing specials menu keep the standards fresh and interesting. Cozy, warm, and all-around pleasant, this is one of my favorite places let alone restaurants in SD. Be prepared for a wait, though, because I'm definitely not the only one who loves it here! 
Upon arriving in Santa Fe, there's a good chance you'll hear the question, "Red or green?" in record time. In New Mexico, red or green refers to the type of chile you want in your dish, and in this neck of the woods, chiles are a staple in nearly every dish. Want both? "Christmas" is an appropriate answer. Santa Fe fare enjoys a fusion of flavors from different cultures, including Pueblo Native American and Mexican, which add to the spice and flair unique to each meal. So fresh and so spicy, New Mexican cuisine makes any other dish taste pale in comparison.
Chloe's picks:
La Casa Sena earns special points for its ultra-charming garden setting on a sunny afternoon, but the menu is the real distraction. Habanero aioli, jalapeno green rice, and red-chile honey bacon give an extra zing to already intriguing dishes, such as the duck confit quesadillas and pimientos fish and chips. I was taken with the traditional enchiladas, served with Mexican beans, rice, and my choice of chile—ay, Dios mio! It was the best enchilada I've ever had the pleasure of tasting, and ever since, I've yet to order an enchilada anywhere else in fear of the ultimate disappointment.
My friends, Santa Fe natives, recommended Del Charro Saloon for their green chile burgers and margaritas. Not one to turn down a local suggestion, I found the rustic saloon, less than a 10-minute walk from La Casa Sena. Fit for a cowboy, this joint serves not only green chile-topped burgers, but green chile-stuffed burgers, too. For the best of both worlds, I split the green chile cheese burger and the zesty nachos—excellent choice! But then, for better or worse, I perhaps cursed myself by ordering the house margarita. So simple, just tequila and real lime and lemon juice, yet the margarita tasted like heaven, and it has forever ruined margaritas for me. Forget that sugary margarita mix, Del Charro showed me a new side to this legendary cocktail. I'll save my next margarita for another trip to Santa Fe, thank you very much.
As long as we're covering New Mexico, I have to give a special shout out to Cocina Azul. Though it's in Albuquerque, roughly an hour away, your belly will thank you for making the journey. Traditional New Mexican cuisine graces the menu, as do special twists on American favorites, like taco burgers and sopapilla burgers. The menu is borderline overwhelming with delicious options, but the waitress was eager to explain certain dishes. Putting my faith in her recommendation of the carne avodaba plate, I dug in, and boy, was it worth it worth the trip! Tender and spicy, the dish was packed with spices. I'm a wimp when it comes to spiciness—OK, my mouth was on fire—but I couldn't stop plowing into the red chile sauce. After your meal, cool down with a tour of nearby Los Poblanos Historic Inn and Organic Farm—the lavender blooms are a must-see!
Kohleun's picks:
If I'm completely honest, my two "love languages" are food and art, so I adore the City Different. Although I've spent only a few days in Santa Fe, I keep looking for opportunities to go back and eat chiles and browse the amazing art. A Santa Fe local told me I had to eat at The Teahouse Santa Fe, because it's located on Canyon Road, an area with the highest number of art galleries per square foot in the world. They serve gorgeous matcha and a vegan cauliflower Caesar wrap that I have been trying to duplicate since I tried it back in 2016.
We know you've got a list the length of your arm full of great things to do in the City by the Bay. Make sure eating is close to the top! This city is full of gastronomic wonders, and we could spend our lives gorging our way through its restaurants, markets, and street food. From life-changing sandwiches at tried-and-true corner stores like Roxie Food Center to big, family-style menus like Delfina's to California fare at places like uber-popular State Bird Provisions, there are seemingly endless ways to treat yourself to something delicious. The best way we've found to tackle being spoiled for choice is to focus on favorite flavors, explore variety in neighborhood and genre, and trust the locals.
Lily's picks:
The xiao long bao is so good at Bund Shanghai, I just kept ordering trays of them. In fact, I ate so many that the waiter brought me a free eight treasures rice pudding, and, somehow, I found room for it. The atmosphere is bare-bones, but with food like this, you don't need much else.
I was looking for an under-the-radar place on a last-minute Friday night decision to eat out without reservations, and Maybeck's fit the bill to a T, though I doubt it will stay hidden. The service was impeccable, the food was amazing, and the atmosphere was date-night perfection. Raw oysters, a knockout burger, and delectable pork chops were highlights. If you like restaurant experiences that check all the right boxes, put Maybeck's on your list of places you must eat in San Francisco.
Tartine is an obvious choice, and you'll need to do some maneuvering to avoid crazy lines, but there is no denying that this place has some of the best bread and pastries you will ever taste. Grab something to go and bring your new treasures to nearby Dolores Park, or grab a seat at a sidewalk table (I went this route), and watch people eye you and your perfect morning bun with barely-concealed envy.
My favorite brunch I've had in the city was at Eats. The menu is full of fresh, simple, just-right choices, and the atmosphere is relaxed, welcoming, and quiet. Vote for a small plate like homemade granola parfait or a heartier bacon and fried egg sandwich. I liked it so much I bought one of their mugs to remember it by.
Call me a tourist, I don't mind; it was super fun to get an Irish coffee at the place that perfected them in San Francisco, The Buena Vista. There is, after all, a reason they serve up to 2,000 of them in a day. Also, the food is stick-to-your-ribs delicious and will set you up for a day of walking SF's hilly (and often chilly) streets.
Yes, I ended up at La Taqueria. Yes, I got a carne asada crispy burrito. Yes, it's as good as everyone says.
Wish list: Swan Oyster Depot—I'm a sucker for these raw, briny wonders on a half shell—is on many lists as one of the best places to eat in San Francisco, and as a city landmark seems like a whole experience one must try. 
What are your favorite cities for food?