By Expedia, on January 6, 2020
The Ultimate San Francisco to Los Angeles Road Trip
Route 66 doesn't have anything on Cali's coastal highway 1
If you time it right, avoiding rush hour traffic around both cities, the 383-mile drive from San Francisco to Los Angeles takes less than six-and-a-half hours. But road trips are about the journey, not the destination—and the scenic route from SF to LA is one of the most breath-taking in the U.S. So, why not take your time and enjoy a San Francisco to Los Angeles road trip that you'll never forget?
Leaving San Francisco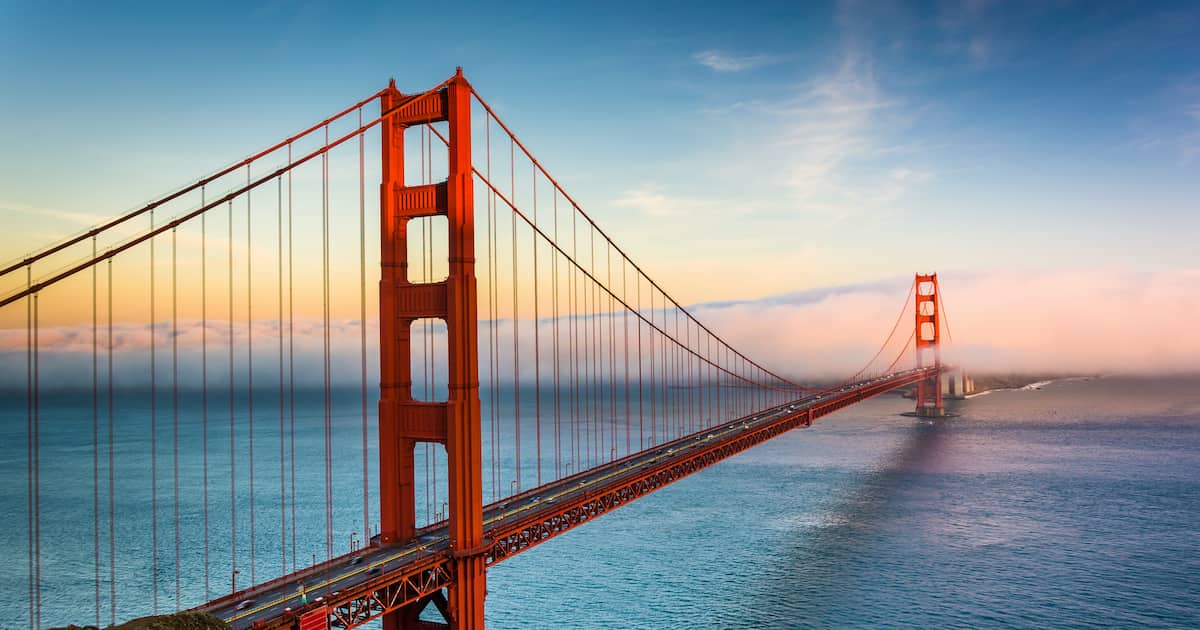 Whether you're coming from your home or a San Francisco hotel, there are probably a few last sights you want to see before saying goodbye to the city by the bay. Schedule in a little time to enjoy one last bowl of chowder at Fisherman's Wharf or to do some last-minute shopping at Union Square before hopping in the car and heading south.
If you want to splurge and travel in style, look for car rentals in San Francisco to cruise down Pacific Coast Highway in a convertible or the classic car of your dreams for really great photo ops. On your way out of town, take one last look at the Golden Gate as your adventure begins.
Half Moon Bay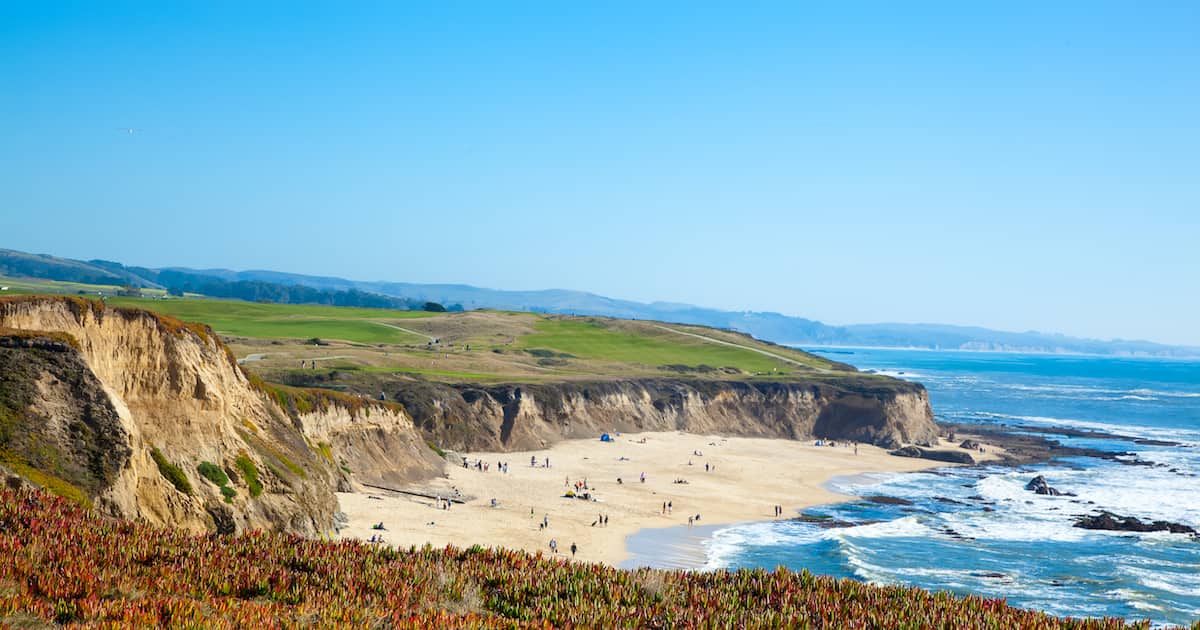 Just 30 miles south of San Francisco, you'll find the small coastal city of Half Moon Bay. If your legs are getting stiff, get out and stretch them with a walk along Main Street, which is home to an impressive array of shops, art galleries, and restaurants.
A stop at Half Moon Bay isn't complete without a visit to Mavericks, a world-famous surfing spot that can see massive waves ranging from 25 to 60 feet high.
Santa Cruz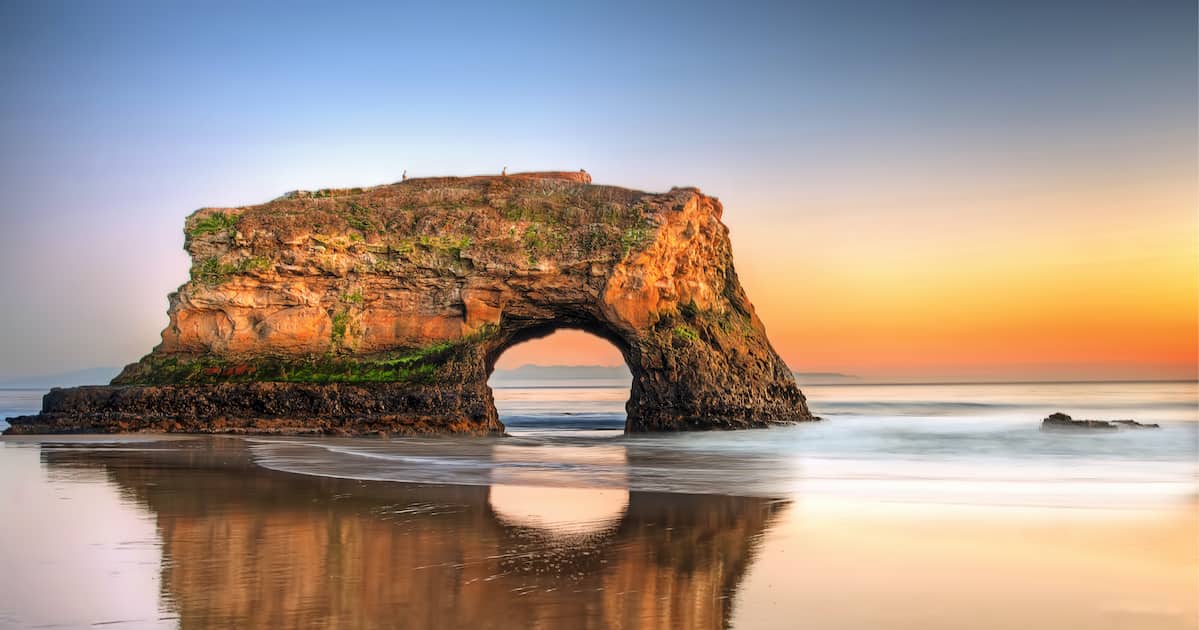 Your California coast road trip continues south through Pescadero, above Año Nuevo State Reserve, and into Santa Cruz. One of California's most beloved and unique beach towns, Santa Cruz boasts the longest pier on the West Coast, famous surf spots, a beachfront amusement park, a lighthouse, and more.
At the end of the day, stop by Natural Bridges State to watch the sun go down behind the park's namesake rock formation. You won't have trouble finding great places to stay in Santa Cruz, so be sure to make the most of your time.
Monterey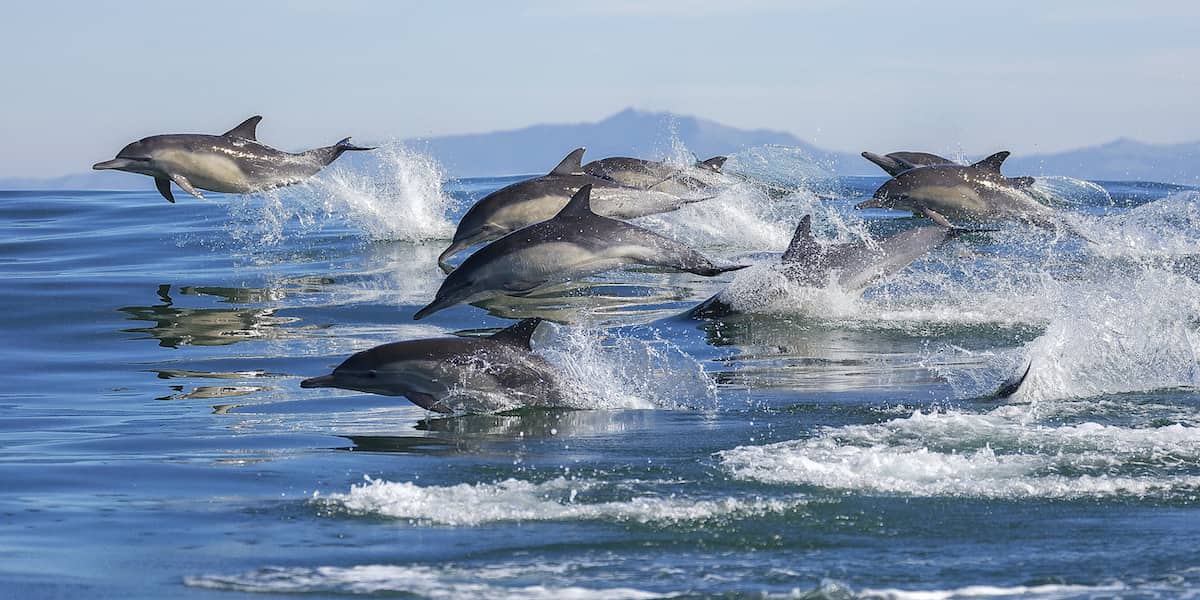 Curling south along the coast takes you to the city of Monterey, a central coast city initially made famous by John Steinbeck. While the sardine industry is long gone, you can still visit Cannery Row—the setting of two of Steinbeck's novels—which is now home to popular restaurants and hotels located in warehouses that used to be sardine canneries.
A visit to Monterey Bay Aquarium is a must. Even if you have to fight a crowd, the giant Pacific octopus, Open Sea and Kelp Forest exhibits, and other displays are worth your time. You can even walk out onto ocean-view decks to try to catch a glimpse of migrating whales out in the bay.
17-Mile Drive and Carmel-by-the-Sea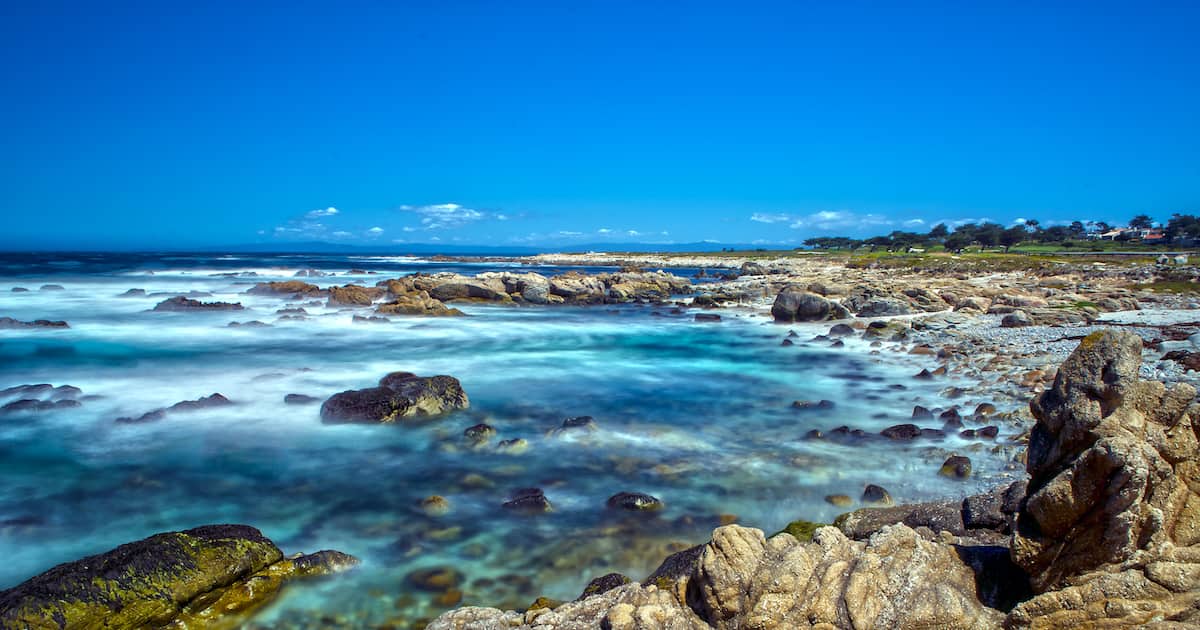 If you're looking to make this the best road trip possible, be sure to take some extra time to enjoy 17-Mile Drive. The scenic route takes you out on the Monterey Peninsula, through Pacific Grove, along the renowned Pebble Beach golf course. Bring cash for the $10.50 admission to the road but know that it will be reimbursed if you spend more than $35 at a Pebble Beach restaurant.
After marveling at the picturesque views of 17-Mile Drive, you'll arrive in Carmel-by-the-Sea, a charming coastal town filled with shops and restaurants that is perfect for getting some fresh air before continuing your journey south.
Big Sur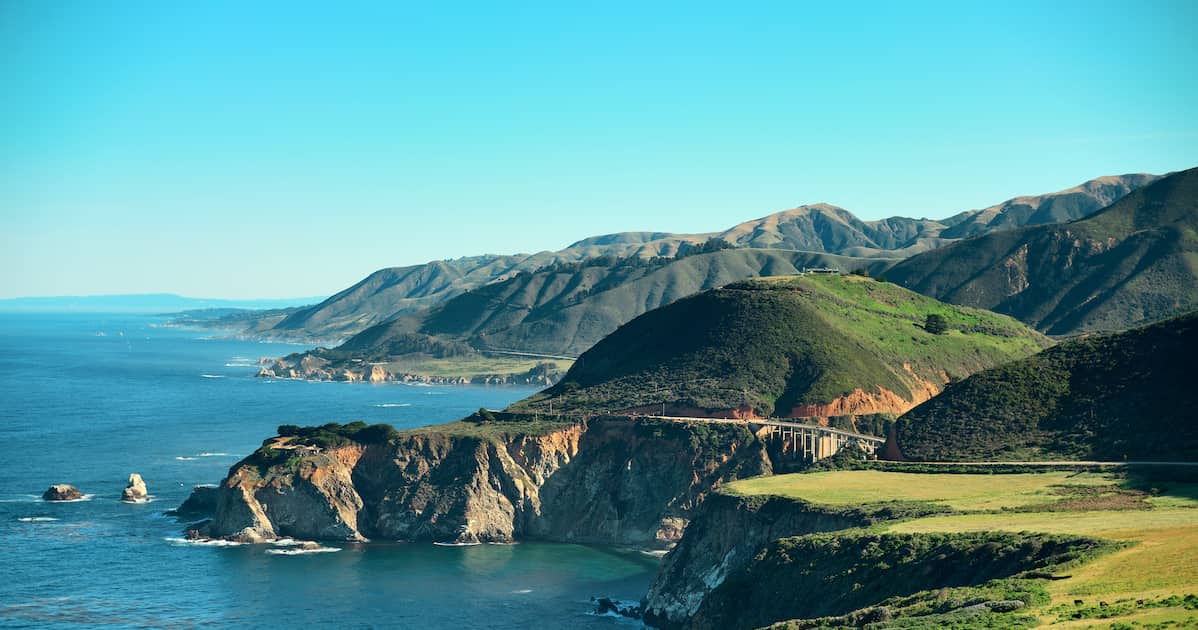 The next stop on your West Coast road trip itinerary is Big Sur, where you might choose to spend a night or two to enjoy all the hiking and scenic vistas the area has to offer. You'll have plenty of hotels and campsites to choose from, but be sure to reserve your spot ahead of time as they can fill up quickly.
While it's easy to find breath-taking views throughout Big Sur, you can't miss the chance to take the quick hike in Julia Pfeiffer Burns State Park to see the 80-foot McWay Falls cascading down to the Pacific.
San Simeon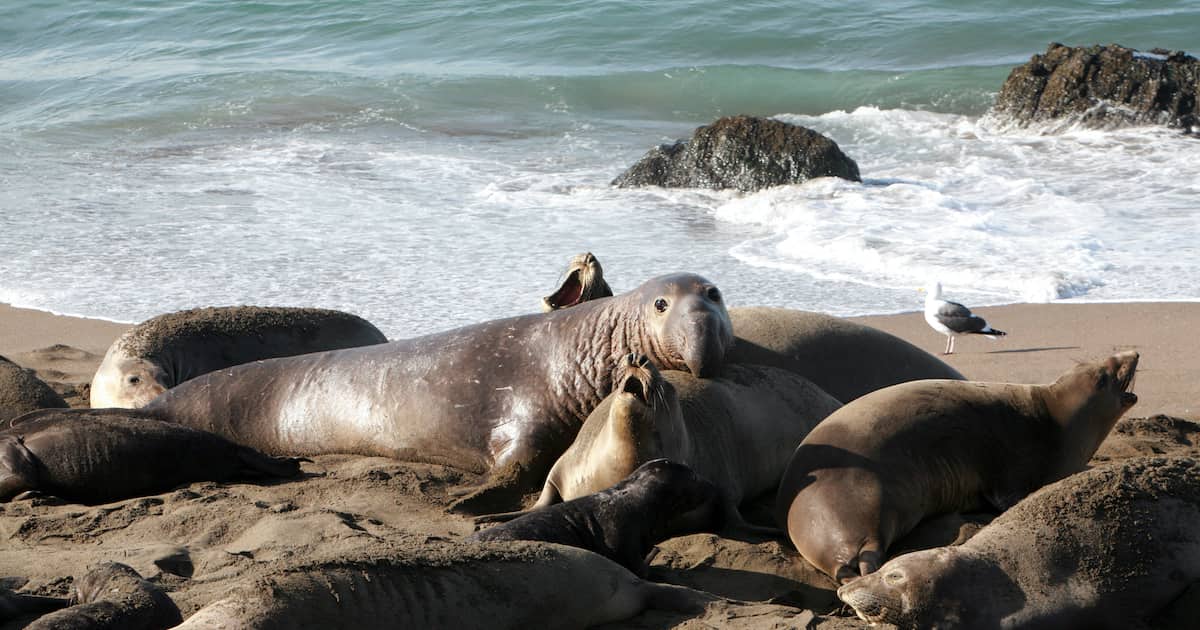 As you enter San Simeon, the zebras running along the hills next to Highway 1 might initially come as a shock. The animals actually live on the property of Hearst Castle and are descendants of zebras that were part of William Randolph Hearst's private zoo. The opulent residence offers several daily tours, but tours often sell out ahead of time, so book in advance.
The elephant seal rookery on the coast just north of San Simeon is one of the truly can't-miss Pacific Coast Highway stops. It's one of the best places in the world to see elephant seals in their natural environment, and there is ample free parking to view the mammals that can reach up to 16 feet long and weigh as much as 5,000 pounds.
Morro Bay and Pismo Beach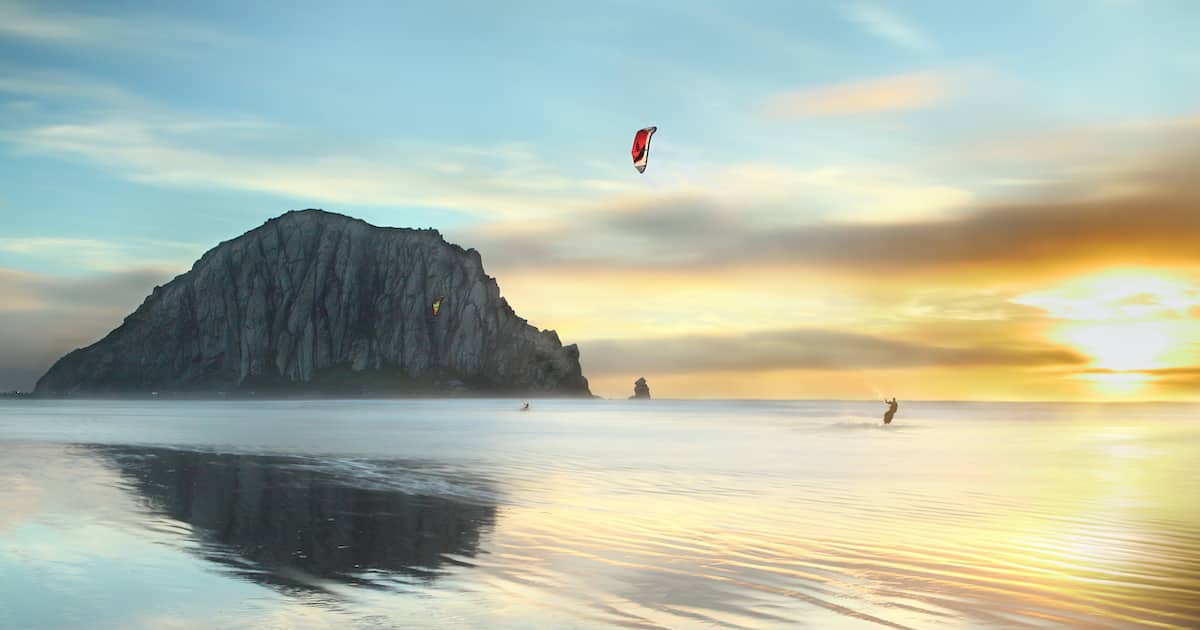 Farther south in San Luis Obispo lies Morro Bay, a small town with one of the most recognizable rock formations on the California coast, Morro Rock. The rock is an ancient volcanic plug that now serves as an excellent photo op on any coastal trip.
Known as the Clam Capital of the World, Pismo Beach is an authentic beach town with great seafood and views of the coastline. Nearby Monarch Butterfly Grove is home to thousands of monarchs in the fall and winter as well as year-round hiking.
Solvang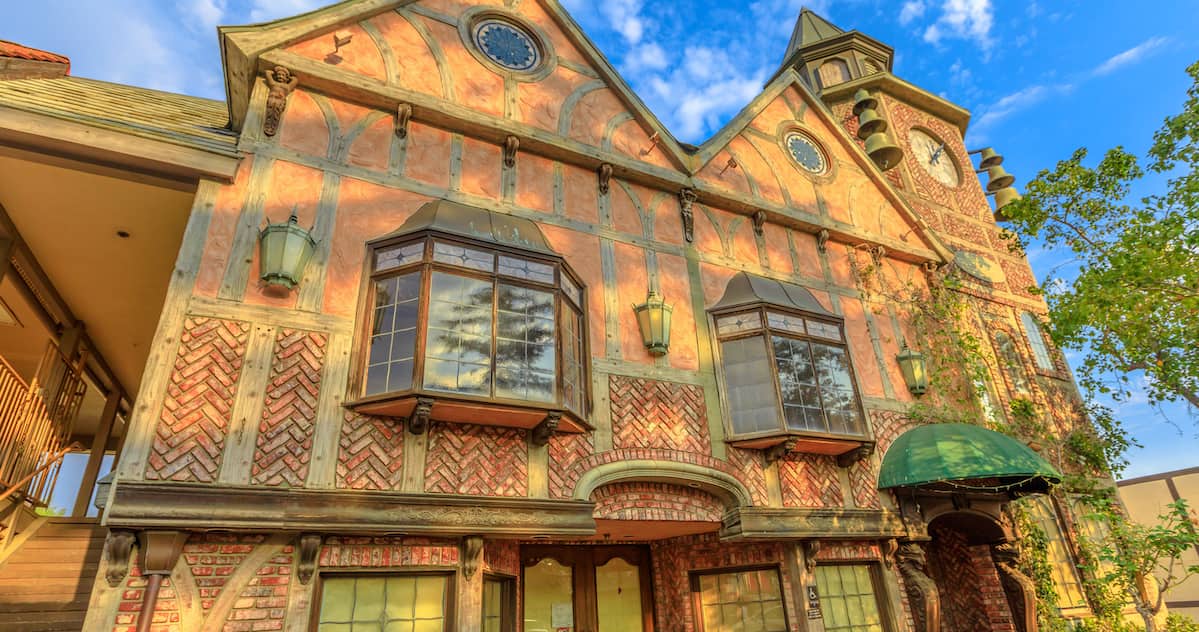 If you're willing to drift away from the coast a bit, Solvang is an excellent addition to your California road trip. The windmills, Danish architecture, and horse-drawn carriages will make you feel like you've left California behind. And the tasting rooms of nearby Santa Ynez wineries provide a local flavor that can't be found elsewhere.
Santa Barbara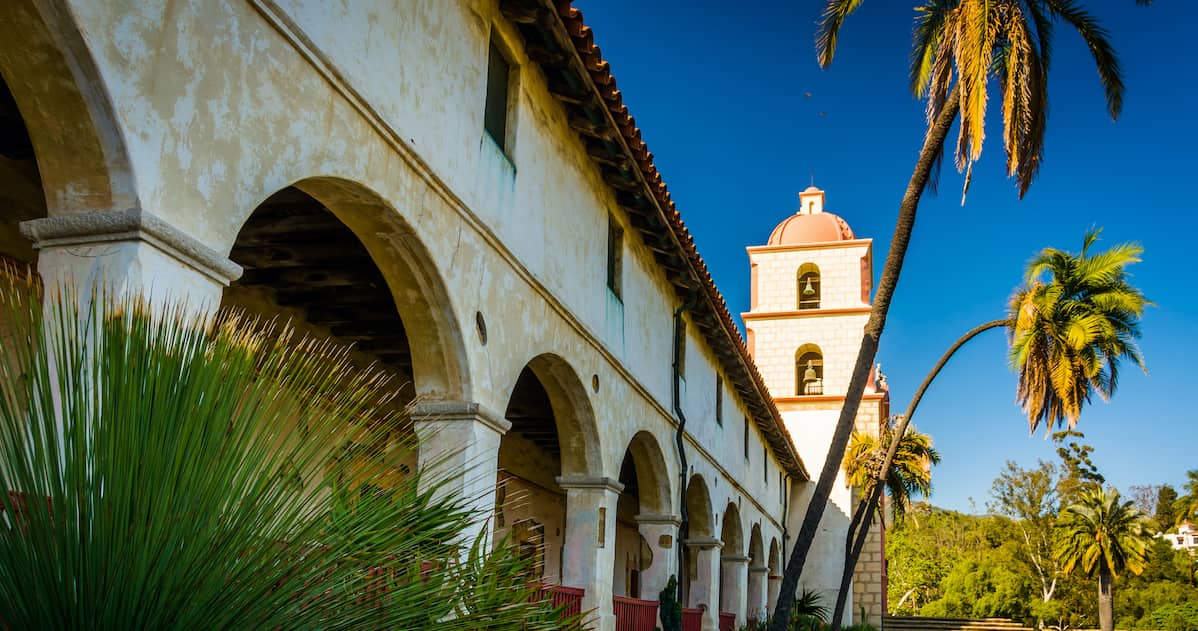 With Mediterranean-inspired architecture and a climate to match, Santa Barbara is often referred to as the American Riviera. State Street is the place to go to find top-notch shopping and lively nightlife as the sun sets restaurants and bars grow crowded.
During the day, visit Stearns Wharf for sweeping views of the ocean, or head to the Santa Barbara Mission to relax and soak in some history.
Los Angeles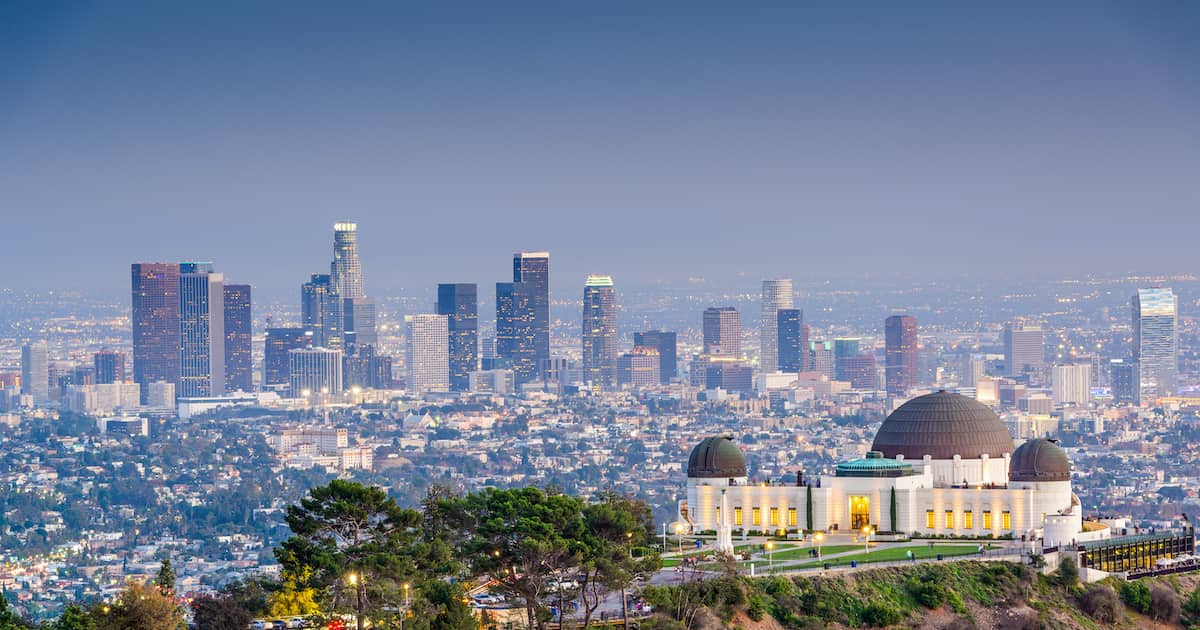 You've completed your San Francisco to Los Angeles road trip, but the fun isn't over. From hitting the beach in Malibu to hiking at Griffith Park, there is so much to do in town that you will want to find a room at one of the best hotels in LA and stay awhile. Be warned, though, that to see all of Los Angeles, you'll need to do a lot of driving. So, after all the driving you've just done, it might be a good idea to look at car rentals in LA to find a new vehicle to drive around Tinsel Town in style.
Header Image Via kan_khampanya / Shutterstock