By Expedia Team, on May 10, 2018
Top-rated vacation destinations in North America
Welcome to our second-annual list of the 50 top-rated destinations! These beloved best vacation spots were chosen by verified Expedia reviewers throughout 2017 and rose to the top of over 4,600 reviewed cities. New places grace the list this year, but tried-and-true winners make their returns, too. Each of these cities received at least 600 reviews and are listed in order of highest-reviewed out of 5—the top ranging from 4.55 to 4.02 stars.
Find your favorites or get inspired to go somewhere new; here's our list of the top destinations in North America.
What is the best North American island vacation? Well, it's a city so nice, you chose it twice. Wailea, apparently, is never the bridesmaid, always the bride. Blessed with five stunning crescent-shaped beaches, luxuriously stylish resorts, and nearby Ahihi-Kinau Natural Area Reserve, this destination pampers travelers' senses with world-class food, beautiful sights, fresh ocean scents, and inviting weather.
Sitting on arguably the prettiest stretch of coastal land in California, Cambria is an idyllic little town amongst immense beauty. Reflecting such merits, it hopped from No. 6 to No. 2 this year. Walk the Moonstone Beach Boardwalk to spot sea life, or take a horseback tour through the mountains with Covell's California Clydesdales. Often serving as home base for those traveling to Hearst Castle, Cambria has plenty of its own charms to explore!
Staying solidly in the No. 3 spot, Springdale attracts visitors who like adventure, beauty, and the great outdoors. This is the place to stay when exploring Zion National Park to catch sight of the blushing hues of sandstone cliffs. The town is a favorite for its village-like charm, southern Utah landscape, and friendly community.
One of the most beautiful cities in the world, Quebec City beckons travelers with historical sites, captivating views, and rich cultural features. Walk along Dufferin Terrace to ogle Château Frontenac and historic battlefields. Architecture and history buffs will love Place Royale, the spot where the city was founded. Have a quiet moment at Jardin Jeanne d'Arc, a lush park with pristine gardens.
In close proximity to the Rogue River—and hosting world-class theater and the phenomenal Shakespeare Festival—Ashland appeals to art lovers and outdoor enthusiasts alike. Round out a day of trail running, river rafting, or skiing with asparagus dumpling soup or smoked brisket with chili sauce at Tot. Or, spend the day shopping local boutiques, then treat yourself to a relaxing evening with the Rogue Valley Symphony.
Travelers flock to Calgary for its annual events like the Calgary Stampede, dubbed "The Greatest Outdoor Show on Earth." Whatever your tastes, Calgary has something incredible for you—from the Calgary Folk Music Festival to The Big Taste. Nature is ever-present, too, in the many city parks and, of course, nearby national park superstar, Banff.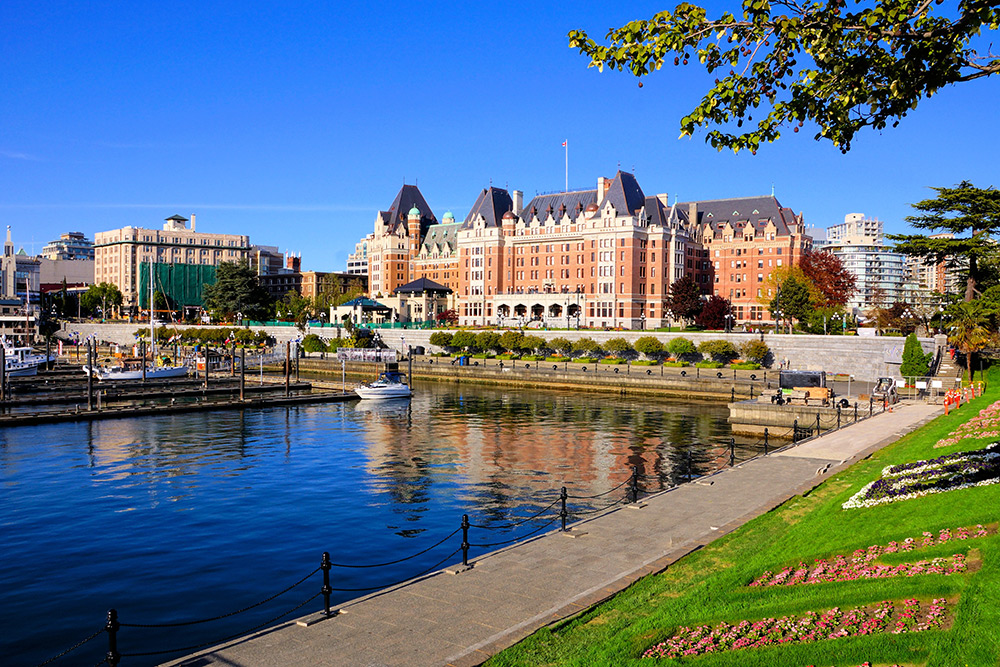 Victoria is a feast of good. The restaurants serve up diverse and delicious choices, the art galleries are filled with interesting works, and the festivals are plentiful and entertaining. Add in easy access to world-renowned Butchart Gardens, as well as many beaches, lakes, and regional parks, and you have a city made for multiple visits. It comes as no surprise it's rated one of the best cities in North America.
Sedona is an enchanted place, but it took no fairy dust to jet it up from No. 20 this year. With its outdoor beauty, calming retreats and spas, and highly walkable downtown, the appeal is undeniable. Unreal starry skies are the reason for a night hike on Baldwin Trailhead, and Gallery Row is the spot for an afternoon of culture.
A city of neighborhoods, Cambridge invites you to pick your favorite flavor. Harvard Square is the most compact and will be favored by book lovers, but Central Square packs a lot into a small space, and is an ideal area to explore the eclectic flavors of the city. Head to East Cambridge for hidden gems, or super-cute Inman Square for thrift shopping and beer sipping.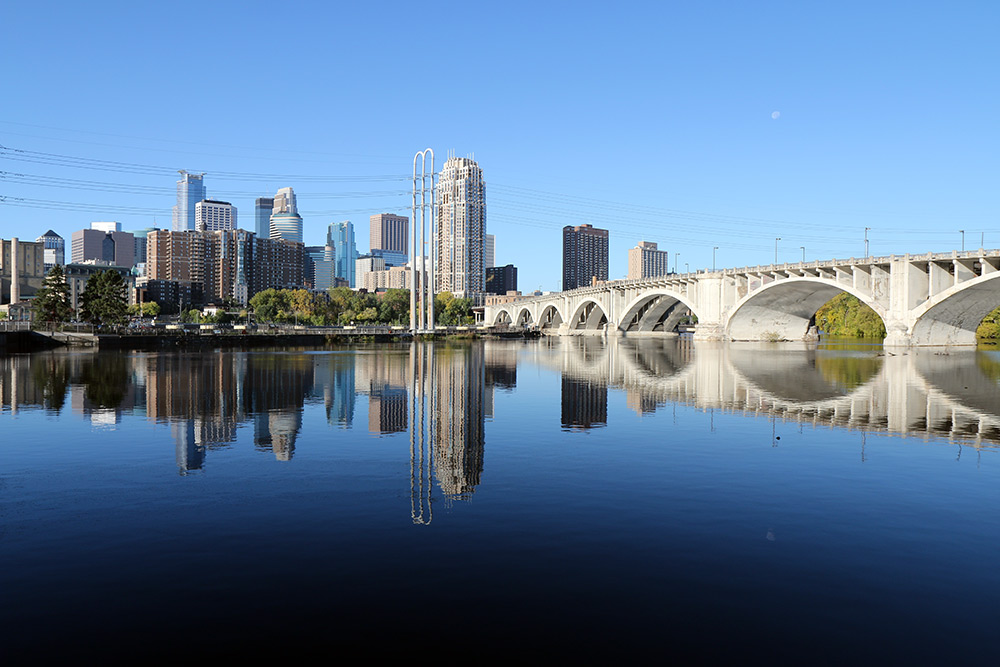 Up two slots this year, Minneapolis rounds out our top 10 vacation spots in North America, and continues to gain popularity. Historically underestimated, this Minnesota city has been catching attention for its friendly people, international and regional foods (we'll take a Jucy Lucy, please), beautiful natural surroundings, and entertainment options. Sports enthusiasts will find plenty to love, as the city boasts five pro teams.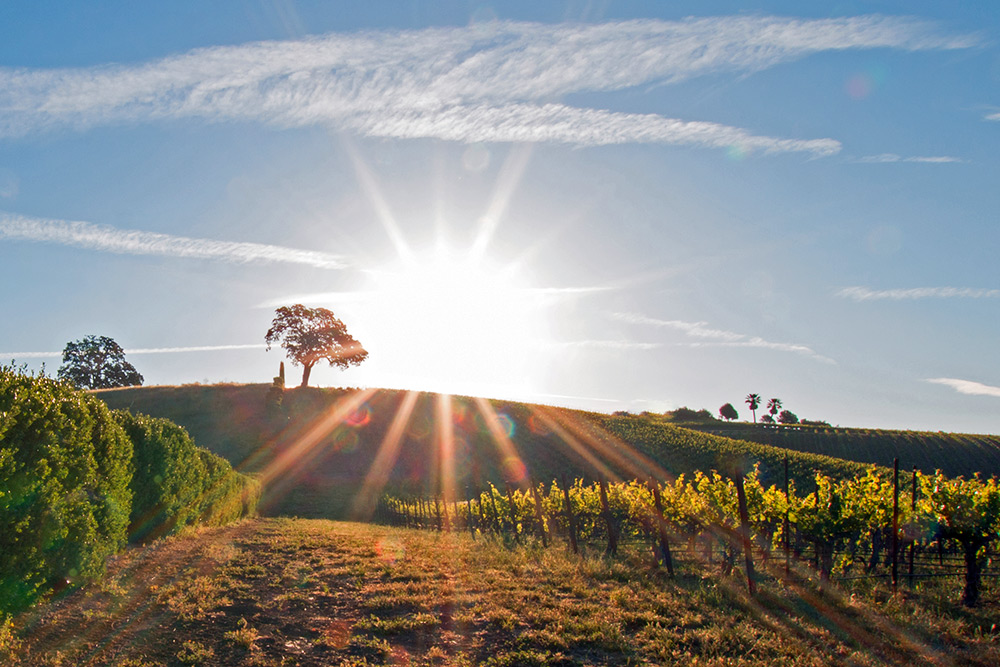 Widely known for wine, Paso Robles excels at more than reds and whites. The area has seen a rise in cideries, distilleries, and breweries. Pair your perfect beverage with an equally great meal at eateries around town. Take your pick of flavors, from California coast-meets-Mexico at Fish Gaucho to local delights at Thomas Hill Organics.
What's not to like about this charming town? Situated in the Santa Ynez Valley along California's central coast, this Danish village is surrounded by things to do. Wine tasting, horseback riding, theater going, hiking, pastry nibbling—the list is endless. Admire the architecture, windmills, and Little Mermaid sculpture, and if you love festivities, come for events like Solvang Danish Days or Taste of Solvang.
New to the Top 50 this year, Bar Harbor's lucky number is clearly 13. What could have catapulted the city onto the list of best places to vacation? Well, Cadillac Mountain and Acadia National Park might have a little something to do with it, but museums, lighthouses, breweries, and music festivals (to name a few), appeal to curious visitors and keep them coming back.
Key West has been a perennial favorite and beloved vacation spot for its array of appealing attractions. SCUBA and snorkeling, famous bars like Sloppy Joe's, parks, ecotours, beaches, celebrated pie, and daily sunset festivals greet happy travelers. Warm winter temperatures keep it a go-to for escaping frosty weather.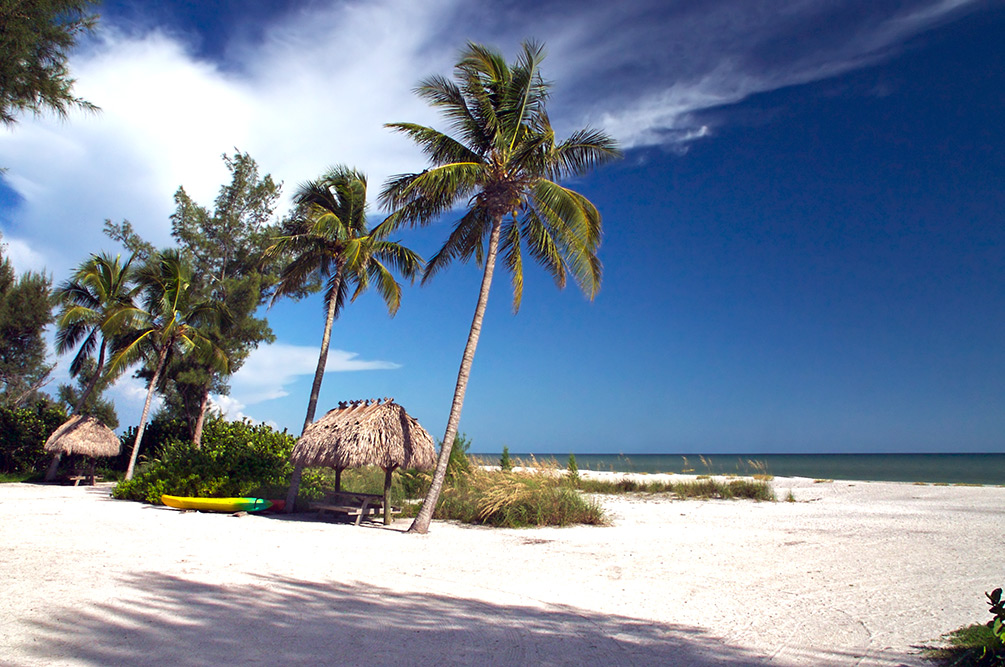 Not to be too outdone by its southerly state-mate, Sanibel clinches the No. 15 spot in its first appearance. Visitors fall in love with the place for many reasons. Go shelling on the beach, fill up on fresh seafood at joints like the super-fun Bubble Room, and spend peaceful time at J.N. Ding Darling National Wildlife Refuge.
Pittsburgh continues to rise in estimation, offering visitors gems like the Andy Warhol Museum, the Butterfly Garden at Phipps Conservatory, foodie tours, thrilling sports teams, and many remarkable neighborhoods to explore. As a riverfront city, Pittsburgh provides scenic paths, trails, and opportunities to get on the water. Who knew Pittsburgh was one of the best places to vacation? Our reviewers did!
Attend a march or study the nation's history—D.C. these days is one of the best places to travel for both. Come see the cherry blossoms and dream of sunnier times. Or check out the lively nightlife and blow off some steam. Many free museums, memorials, events, and activities will fill your days without emptying your pockets.
Charleston ends up on so many favorites lists, it should get its own brand deal. Art, culture, recreation, relaxation—this city excels at each. Go on a walking tour to take it all in, or pick from five area beaches to explore. Food is an important facet of city culture, and South Carolina's got the goods, so come hungry.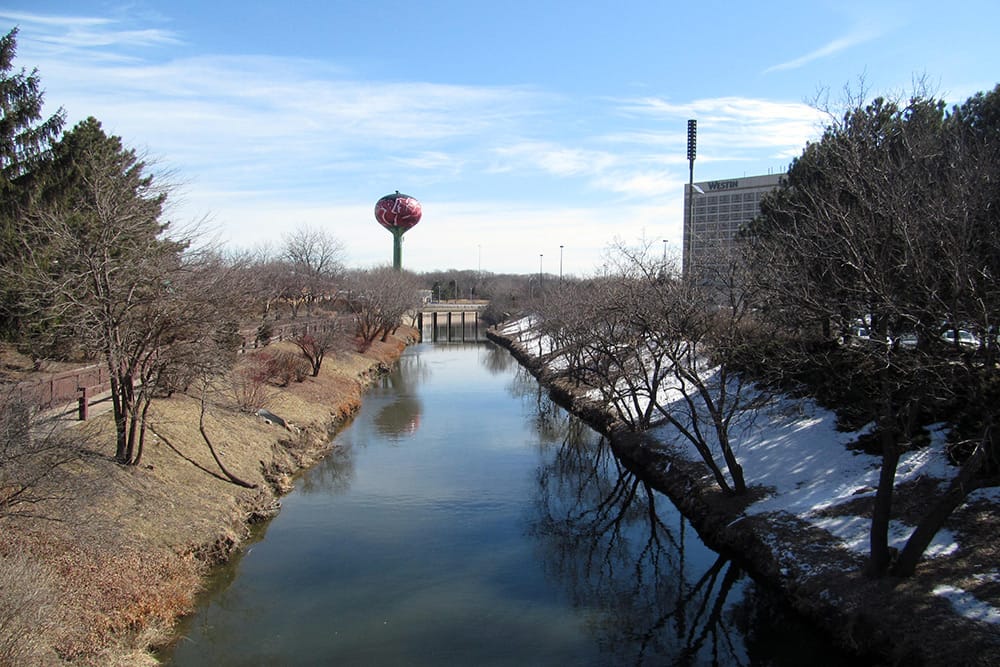 Travelers love to stay in Rosemont, a welcoming village just outside of Chicago, just minutes from O'Hare International Airport. Jumping two spots this year, it continues to be a high-rated location. Maybe it's the enthusiastic Wolves fans casting their votes, or the town's Parkway Bank entertainment complex, which includes a German beer hall, comedy club, movie theater bowling alley and, in winter, an ice skating rink. Or maybe it's just the perfect place to escape city crowds. Whatever the reason, people are crushing on Rosemont.
Montreal knows how to rack up the accolades, and its honors include being named a UNESCO City of Design. Experience the goods first-hand when you wander the streets—from historical buildings like the Chalet du Mont Royal to modernist Mies Van der Rohe structures. If you're craving some green space, take a breather in the beautiful Mount Royal Park.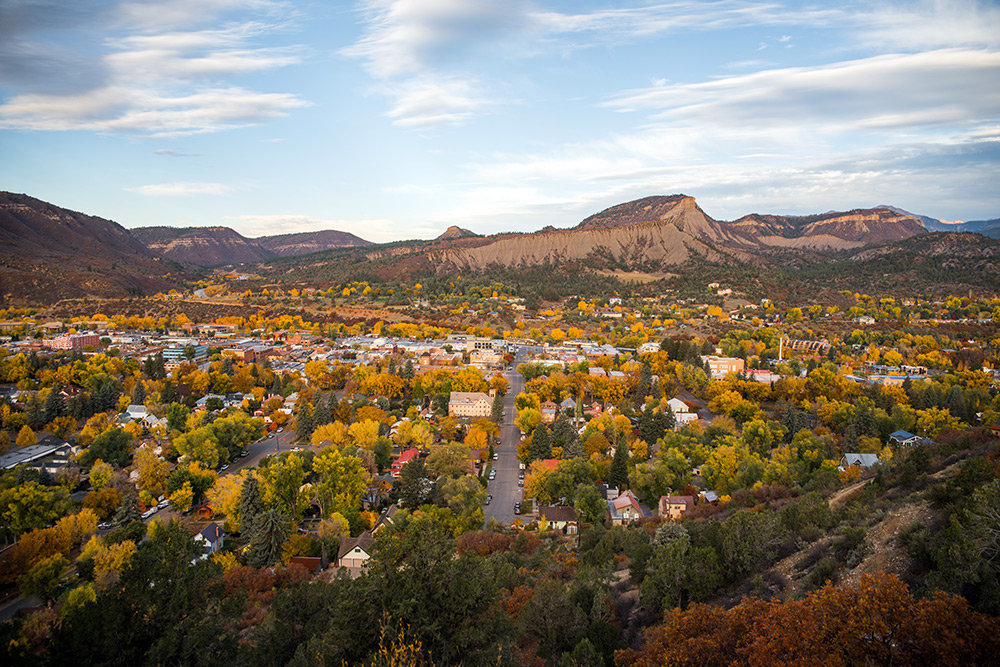 Up from the 40th slot last year, Durango impressed 2017 travelers with awe-inspiring nature, laid-back locals, Old West vibes, and plenty of cultural pursuits. Visit one of the many galleries or museums, like the Animas Museum, which highlights Durango history. The outdoors tempts explorers with all the things to see and do in the San Juan National Forest and beyond.
One of the more famous tourist places in North America, Vancouver is a city so enjoyable it takes the awesome majesty of nearby Whistler and Vancouver Island to tempt people away. Nature aside, urban experiences within Vancouver are some of the best in the world, including the food, art, nightlife, and attractions. Treat yourself at Boulevard Kitchen & Oyster Bar for your first taste, and you'll see what we mean by world-class.
Hawaiian royalty of yore chose to vacation in Kihei, and with its sunny weather and beautiful beach views, you know those royals had the right idea. The usual beachy suspects—swimming, snorkeling, surfing—shine a little brighter in this southern Maui city, and come winter, you may spot a humpback whale from shore.
Life is truly rainbows and sunbeams in Lahaina. Situated near the West Maui mountains, the city sees a near-daily "5 o'clock rainbow" that stretches across the valley. Visit the largest banyan tree in the U.S., indulge in the best nightlife on Maui, and peruse the galleries along Front Street; your time in Lahaina can be as eclectic as the rainbows are colorful.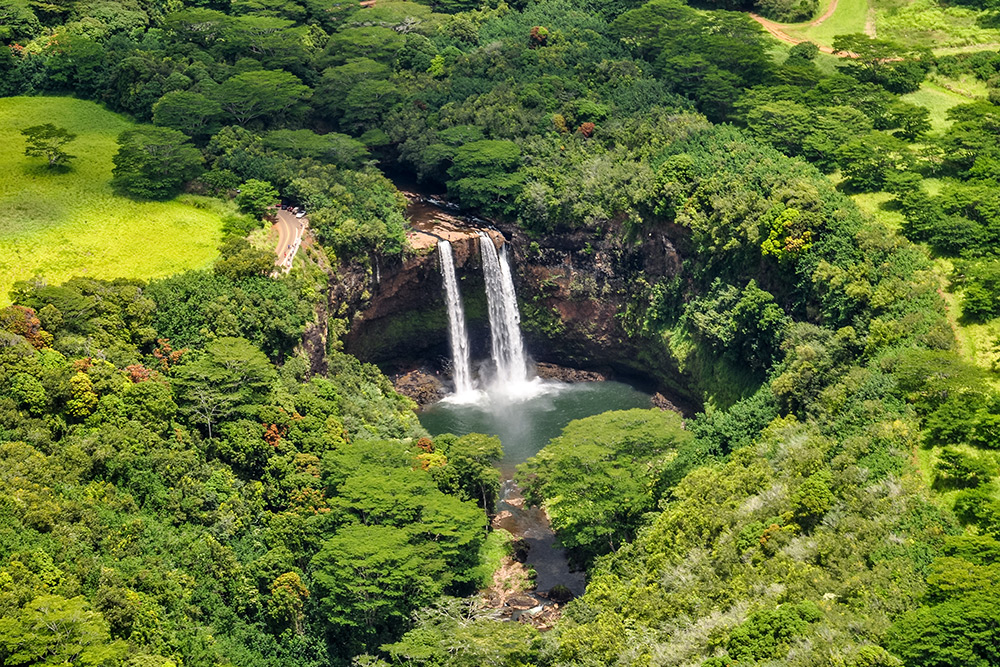 The Hawaii love-fest continues for Lihue. Perhaps the nectars at Koloa Rum Company have magical properties, or the beauty of Wailua Falls casts a potent spell; whatever sorcery graces Lihue, we're all in. If you can tear yourself away from the beach, go to the Kauai Museum to learn about the history and formation of this bewitching island.
[toggle title="Click here to see our 2017 list" state="closed"]
When it comes to living your best life, why not reach for the top? Traveling is one of the very best ways to live big, and we've compiled a list of North American destinations that have proven their A-list status to travelers.
These visitors expressed their impressions through verified Expedia reviews throughout 2016. Scoring the highest star ratings from 3.9 to 4.5 out of 5, in categories for friendliness, cleanliness, comfort, and overall quality, these places curry favor by letting guests know they'll be treated well and rewarded richly.
This list includes cities with 600+ reviews, scaled down from over 4,600 cities that met the criteria, and ranked in order from highest to lowest of the 50 best. From hotels that pull out all the stops to attractions that leave you speechless, the charms of these places pack a big punch, offering hospitality worthy of a prize. Here are the top-rated vacation destinations.
Hawaii understands dream-worthy vacations, and Wailea takes top tier in the eyes of our reviewers. Dive right into your visit with fresh air, clear water, and pristine coastal views as you learn to navigate a standup paddle or surfboard at a lesson with Maui Wave Riders, 5 miles north. For a post-surf refresher, the cocktails at Gannon's will leave you with the warm fuzzies as you catch a fiery sunset from the best vantage point on Maui. Stay for dinner, or head to Morimoto Maui, where the chef is a celeb, the scene is serene, and the food is next-level. After an experience of that caliber, tawdry digs will not do. Rest easy—the Four Seasons Resort Maui at Wailea goes above and beyond in beauty, comfort, and hospitality.

As one of the oldest European settlements in North America, Quebec City sets the standard for aging gracefully. Take Hotel Le Germain, for instance. The building is 100 years old, but the interiors are sleek, modern, and stylish. The bustling Old Port Market is less than half a mile west, and freshness is a virtue here, from just-picked produce to breads straight from the oven. Don't let the name Old Quebec throw you off—while this 400-year-old neighborhood is the historic heart of the city, it remains vibrantly alive with art, culture, and activities. Explore the grounds of Citadelle of Quebec, then let history carry you away on a horse-drawn carriage ride with Caleches Quebec. Quench your thirst with a barrel-aged sanctuaire at Le Castor, one of the best microbreweries in the city. Old world meets new in the culinary creations at Café Saint-Malo, where authentic French plates will renew your appreciation of perfection.
Unwavering natural beauty surrounds this tiny town, where you will be transported to your own "Westworld" (albeit a much more peaceful one). Start your adventure by checking into Pioneer Lodge, where the Old West façade and rustic woodsy details recall another time. Never fear, the pool and spa, on-site restaurant, and comfortable beds will keep you grounded in contemporary amenities. Beyond the hotel, the world stretches wide. Don't let the vast desert and awe-inspiring landscape overwhelm you. Zion Rock and Mountain Guides are experts in this field and will ensure the experience of a lifetime. Stay in the moment and let someone else document your time when you venture out with Zion Adventure Company. They work with Enlighten Photography to capture the day, while you focus on keeping your adrenaline levels in check. After a day of canyoneering, refuel at Bit & Spur Restaurant & Saloon.

If this were a beauty contest, these other cities might be in trouble. Though, judging on merit, Victoria still lands in the top five, so it's obviously a city to be reckoned with from any angle. Stately splendor is on display at Hatley Castle, where the gardens, which feature statues, pavilions, hedges, and fragrant blooms, rival the house in loveliness. Live like royalty at Chateau Victoria Hotel & Suites. Book in-room spa treatments, take a dip in the indoor pool, and sip a nightcap at Clive's Classic Lounge. Refreshed for a day of exploring, spend quality time with the incredible exhibits at the Royal British Columbia Museum. Take a walking tour of the untoward in Victoria's Forbidden City, and learn about the underground activities that gave life to the zig-zagging alleyways and hidden courtyards of Canada's oldest Chinatown. For eye candy that you can eat, the classic French dishes at Brasserie L 'Ecole satisfy visual and literal hunger.
Sunshine might not be first on your lips when you mention Calgary, but with nearly 2,400 hours of clear skies per year, Calgary is Canada's sunniest major city, and one of its top-rated vacations. Soak up some of those rays at Heritage Park, a living history museum set on 127 acres of land. Taste the bounties of the sun when you sample fresh produce at the Calgary Farmers Market, where you can also find everything from spices to natural soaps and soy candles. Keep your stay super walkable by booking a room at the Fairmont Palliser, from where you'll be shopping Stephen Avenue Walk and perusing the collections at Glenbow Museum in less time than it takes to check in. Also a stone's throw from your new digs is Saltlik Steakhouse, where nothing but the best Certified Angus Beef will pass your lips
This tiny village embodies quaint coastal living, where you can slow down and give the finer things in life the attention they deserve. Take in this gorgeous edge of the west as you stroll along the mile-long boardwalk at Moonstone Beach. Dolphins and otters have been known to visit, and if that isn't magical enough, you may also find one of the moonstones among the rocks that gave this beach its name. If liquid gold is more to your liking, go to 927 Beer Company, the best (and only) brewery in town. Savor local specialties like abalone with grapefruit vanilla beurre and sea salt at The Black Cat Bistro. Then fall asleep to the sounds of the waves at the Fog Catcher Inn and awake refreshed for a day of awe and exploration at the famed nearby Hearst Castle
Paso Robles is the place to relax and breathe—body, mind, and soul. This Southern California town is famous for its thermal aquifers, and there is no finer way to unwind than soaking in warm, soft waters. River Oaks Hot Springs Spa can sort you out with private indoor and outdoor mineral spas in scenic settings. Book a facial or massage, then let the whirling water carry your cares away. Nourish your brain at Studios on the Park, an open-studio center with on-site galleries and working artists. The space holds frequent events and classes, offering visitors an enriching experience. Hemingway said it best when he noted that wine brings more enjoyment than "any other purely sensory thing," and this region excels at this transporting liquid. Rabbit Ridge Winery & Vineyards is a charming, family-run option, where you'll also find award-winning olive oils. Once the wine has won you over, La Bellasera Hotel and Suites will seal the deal with its sophisticated comfort and inviting Enoteca Restaurant & Bar.

As home to one of the most prestigious universities in the country, Cambridge knows a thing or two about smarts. And what's the wisest thing you could do but to head to this top-rated city? Don your thinking cap at the Harvard Art Museums and commune with masters of the visual arts. Learn from the locals, and get yourself to Harvard Square, where a day of shopping, entertainment, and people watching is sure to teach you about the area. Augment your personal library with a few treasures from Bryn Mawr College Bookshop, then cozy up with one at Porter Square Hotel. The smartest thing you'll do all day, however, is going to Bondir Cambridge, where you will be treated to a masterclass in quality eating.

Shall we compare Ashland to a summer's day? With so much natural beauty and relaxed atmosphere, the city is the perfect place to spend a summer's day, at any rate. Start your morning at Noble Coffee Roasting, where the finest organic coffee will have you penning sonnets in its name. Next, make a date with Lithia Park. There, meandering Ashland Creek, a manicured Japanese garden, and sprawling woodlands set the scene for an enchanted afternoon. If boldness be your friend, take a journey with Indigo Creek Outfitters, during which you can face the raging waters of Hell's Corner. When it's time to hang up your paddle, in the Garden Suite at Lithia Springs Resort, you'll nestle near the flowers of middle summer. Oh, did you know Ashland is home to the renowned Oregon Shakespeare Festival? Now you do, and you know what the Bard says, "Knowledge is the wing wherewith we fly to heaven."

Charleston's got charm, and there's no denying it. Earning every inch of its top-ten status, this city's best things to see and do rival those of any destination of note. Let it woo you as you stroll through the historic district on a walking tour with Charleston Footprints. You'll see the elaborate architecture, 18th-century ironwork, and detailed doorways the city is famous for. If the neighborhood sweeps you off your feet, stay at HarbourView Inn, which, true to its name, offers one of the best vantage points in town. Once you've rested up, take a short walk to Charleston City Market, where you could spend a whole day getting lost in art, food, and culture. Pick up a sweetgrass basket while you're there—handwoven from indigenous bulrush, they're quintessential Charleston. Saving the best for last, reserve a table at Husk Restaurant for an heirloom meal steeped in low country roots.

Montreal embodies the je ne sais quoi, earning visitors' affections with landmarks as stunning as Notre-Dame Basilica of Montreal and areas as charming as Old Montreal. Stay in the latter at LHotel Montreal, where eclectic art adorns colorful walls in a made-over 1870 building. If that piques your interest, hold onto your feather-trimmed hat, because this city blends the fresh with the historic with poise and finesse. Taste its delights on the Mile End  Local Montreal Food Tours. The culture-rich neighborhood has the most artists per capita in North America, so make a stop in one of its galleries. Galerie d'Avignon won't disappoint. For a meal that will keep you guessing, go to Provisions Restaurant, where there is no menu. The ever-evolving plates are bright, fresh, and worthy of a picture that could hang in any gallery.

Minneapolis is on fire, and, no, we don't mean literally. This Minnesota city makes best-ofs left and right, from foodie lists to most bikeable mentions. With plenty of quirky watering holes, world-class art, fine hotels, and winning restaurants, it's easy to see why this city's got you so crazy right now. Add Hewing Hotel to your plans. It will strike your fancy with hip woodsy details, a rooftop Finnish sauna and spa pool, and attention to guests' comfort at every turn. Get to know the city (and one of its favorite things) on a Bitter Minnesota Brewery Tour. Meet locals and taste local brews as you're guided to craft breweries throughout the city. For a taste of something truly of the region, go to Matt's Bar & Grill for a Jucy Lucy. This Minnesota institution is the original home of the burger with a molten secret—the beef patty is filled with melty cheese! If you're feeling refined, the exhibits at Minneapolis Institute of Art are a satisfying way to spend an afternoon, and dinner at Spoon and Stable should round out your evening just fine.

If you've been to Whistler, you understand its high marks. This place is the perfect spot to feel a world away while enjoying all the creature comforts. Start by staying at The Fairmont Chateau Whistler, considered by many to be the best hotel in town. Spacious rooms decorated in clean lines scream quality, while the ski-in ski-out feature wastes no time in delivering you straight to nature. Whistler Olympic Park has seen athletes earn top accolades, and you may feel like you've won gold when you take your turn baseboarding or ski jumping. Change out of your gear and enjoy all the shops and restaurants of Whistler Village, but make sure to stop at Bearfoot Bistro, where you're promised more than a meal. Suit up in a parka and sip vodka in the ice room, or learn to saber a Champagne bottle in the underground cellar…oh, and enjoy some of the best food in Whistler while you're at it.
Our reviewers know how to praise a good thing, and Maui has captured their kudos again, with guests awarding it as a top-rated vacation spot. It's no small wonder when you consider it houses such spectacular spaces as the Hyatt Regency Maui Resort & Spa. The oceanfront property covers 40 immaculate acres and features rock waterfall pools, penguin feedings, and a reflector telescope—the projections will leave you swimming amongst the stars. When you return to earth, make sure you land at Old Lahaina Luau. It's a rich cultural experience that is frequently voted Maui's best. Speaking of best, family-owned Mama's Fish House will likely serve you the most delicious fish you've tasted, whether it be grilled in macadamia nut pesto or smothered in panang curry and coconut milk.
The left coast of Maui really knows how to work it; Kilhei sits in the geographic center between this list's #1 and #14 picks. It holds plenty of its own bragging rights, however, the highest of which is its desire to take care of precious resources. Don't think it's all work and no play, though. You can do your part to help preserve the land while having the time of your life on an excursion with Maui Eco Tours. Surf, SUP, snorkel, or explore during small, private tours that help keep harmful human impacts to a minimum. Let your taste buds in on the action with a tasting tour at Maui Brewing Company. The brewery prides itself on locally sourced ingredients and a strong commitment to the community and the 'aina (land). Feel a beautiful connection to your surroundings when you check into the Kohea Kai Resort Maui; the aesthetics of island life inspired the décor.
History, culture, a youthful population, and world-famous bars, make this east coast city a must-visit. Head to Union Oyster House, the oldest running restaurant in the United States.
History and patriotism aside, the thriving restaurant scene in D.C. is worth putting the nation's capital on your travel bucket list. (Psst: reserve an experience at two-Michelin-starred restaurant, Minibar.)
Iconic buildings, parks, hot dogs, and sports stadiums are just a few of the reasons you haven't really seen America until you've been to Chicago.
Push boundaries when you visit Bellingham, the northernmost city in the contiguous United States. Explore the downtown Cultural Arts District and catch a show at the historic Mount Baker Theatre.
Rejuvenate in Sedona, where a kaleidoscope of color paints every vista, and world-class resorts are masters in pampering.
An unspoiled village just outside of Chicago, Rosemont by any other name would small as sweet. Its hotels, restaurants, and entertainment options make it a prime spot from which to explore the region.
Miles of coral reefs, colorful conch houses, sparkling blue ocean, sizzling sunsets, and bright key lime pie paint a pretty picture in Key West. (Hint: Kermit's Key West Key Lime Shoppe is the best place to taste the famous dessert.)
The woodsy atmosphere of Torrey Pines, seaside shine of La Jolla Cove, postcard-worthy clifftop views, and pristine downtown streets lend this city its unforgettable style and ease, making it one of the most popular vacation destinations.
Grab a bike and cycle to the farmers market, Prairie Center for the Arts, and Trickster Art Gallery before cruising the miles of biking trails that run through this charming village.
Plan to stay a while, because this city offers so much to see and do. Its 14 distinctive neighborhoods, amazing restaurants, museums, boutiques, music venues, and markets really add up to high marks.
New Orleans knows how to party, and it also knows how to treat its guests to a warm welcome, unrivaled comfort food, music in the streets, history in the architecture, and hospitality in its soul.
With beach access at the end of every adjacent street, Treasure Island is a must-do for those who love sand between their toes and warm rays on their skin.
American wine country that rivals Europe's finest, this stretch of California land delivers the best in scenery, food, and ambience.
Pittsburgh is having a moment, and more people are choosing this destination than ever. Maybe it has something to do with the award-winning restaurants, vibrant performing arts scene, lively cultural districts, and rich history.
Follow your bliss to Solvang, where cheerful Danish culture and architecture meet California easy attitudes. Surrounded by beautiful vineyards, this historical village will keep a smile on your face.
Come for the Garden Grove Strawberry Festival, a huge community gathering that celebrates local agriculture with rides, food, and a star-studded parade over Memorial Day weekend.
Big Sky Country is known for its wide open spaces, but Bozeman packs a lot of activity in 19 square miles. Dine and drink at 14 North, shop the boutiques downtown, and learn about the area's past at Gallatin History Museum.
Outdoor enthusiasts who haven't been to Park City: you have a new assignment. Skiing, horseback riding, bobsledding, and mountain biking in beautiful scenery are just a few of the ways to enjoy nature around the city. Reserve a seat at Savor the Summit, a popular outdoor dinner party that celebrates local restaurants.
Music, coffee, and culture put Seattle on the map, and you'll see why when you sample the goods for yourself. The famous skyline, lush parks, and walkable waterfront are added bonuses, making Seattle one of the best places for vacations.
There's more to this place than its deep ties to U.S. history, though that's reason enough to visit. Farm-to-table restaurants, area vineyards and distilleries (try Reid's Orchard and Winery), and lively festivals introduce visitors to the Gettysburg of today.
Portland's creative energy is as potent as the craft coffee the city prides itself on. With such lush natural surroundings, it's no surprise the city's chefs, artists, makers, and musicians are so epically inspired.
Mountain vistas, laidback locals, hip neighborhoods, and famous attractions make this North Carolina city an enviable destination. Take one of the essential scenic drives, and join a behind-the-scenes tour of the palatial Biltmore.
Newport has been attracting America's finest since the Gilded Age, and it's plain to see why. Surrounded by sea, this city is a glittering coastal jewel. Take in local highlights (like historical mansions and rocky bluffs) from the famed Cliff Walk.
Quintessentially California, this city has coastal parks, hidden coves, walkable trails, public art, farmers markets, and sunset vantage points that will have you singing the theme song from "The O.C." with gusto.
If seeing more national parks and monuments is a life goal, make Durango your next vacation spot. It's the perfect basecamp from which to explore San Juan National Forest, Mesa Verde, Chimney Rock, and more.
Chandler's parks and public spaces, walkable (and shoppable) downtown, and surrounding nature provide endless ways to discover the captivating American southwest.
At the center of a Nevada trifecta, Henderson is the gateway to Las Vegas, the Hoover Dam, and Lake Mead in a tranquil residential environment that is full of nature trails, museums, cultural events, and art.
Southern California's abundant sunshine and relaxed attitude make it a beloved destination for travelers, and Orange adds to the charm with pre-1920s historical homes and buildings, clean parks and lakes, and vibrant Old Towne.
Boomburbs like Bellevue are giving their bigger neighbors a run for their tourist dollars with draws such as open outdoor spaces, local libations, cultural attractions like the Bellevue Arts Museum, and sightseeing opportunities in mellow settings.
Pair outdoor adventures with shopping excursions in this Hawaiian town. Kapaa Beach Shop will set you up for water sports such as surfing, snorkeling, and diving. Then head to Kinipopo Shopping Village, where you'll be sure to find a keepsake to bring home.
It's no accident that this area is called Paradise Coast and is one of the top places to vacation. See its beauty for yourself and visit Naples Botanical Garden, take an airboat tour of the Everglades, and walk along the soft silty beaches.
Water sport enthusiasts take note: Fort Myers Beach is prime for parasailing and kayaking, and the wide sandy stretches invite you to relax and take it easy.
The Southern California desert landscape is still and silent, perfect for a meditative getaway. Palm Desert is tucked against towering mountains, which provide a sense of protection from the expansive surrounding wilderness.
Iconic Arches and Canyonlands National Parks evoke classic western film imagery, but nothing beats the in-person views in this unique part of the country.
Even if you've been to New York, you'd be smart to visit again. The city is a living organism, constantly changing and moving. And we don't have to tell you it's also home to the best restaurants, hotels, attractions, and cultural districts in America.[/toggle]
Which cities would you rate highest?