By Expedia, on January 30, 2020
10 Things to Know When Visiting Paris in Winter
Paris is one of the most popular travel destinations in the world, thanks to its variety of world-famous landmarks, excellent dining, and endless opportunities for unique experiences. Whether you're looking for a special holiday trip, a Valentine's Day couple's retreat, or you want to experience the city in the off season, take a look at these travel tips for traveling in Paris in winter and advice to make the most of your visit.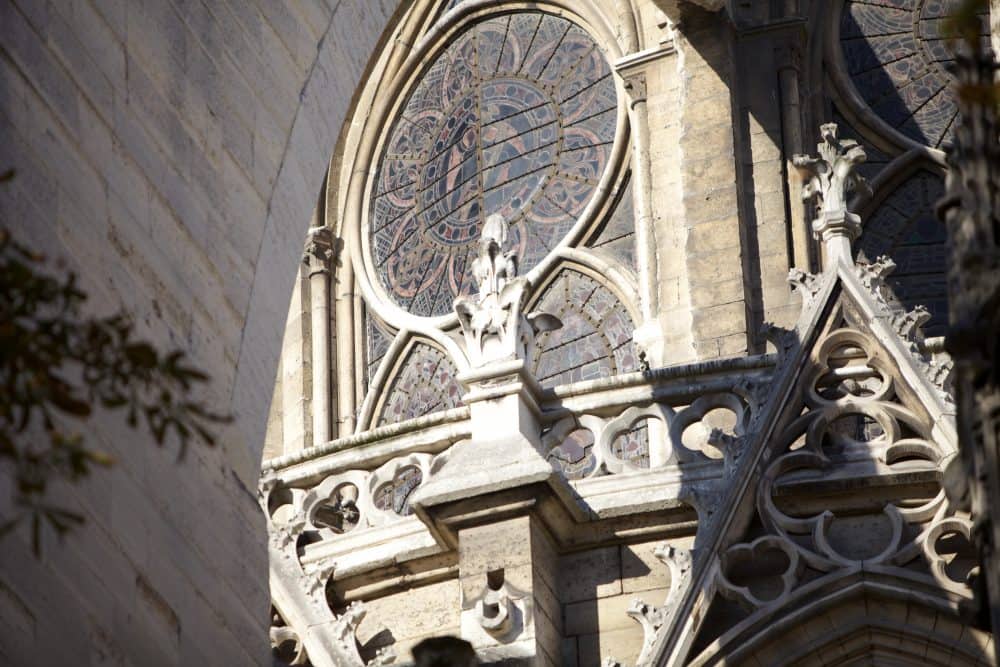 Winter weather in Paris is mild
Despite its northern location, the weather in Paris is relatively mild. In December, the average temperature is 42°F, while January has an average temperature of 41°F. February is a little colder, with an average temperature of 38°F.  Unlike some other places, the temperatures do not get unbearably cold, and there's not a lot of snowfall. It's best to check the weather for the time of your trip and know before you go, so you can anticipate packing the appropriate cold-weather clothing and plan your itinerary.
How to get there
Traveling to Paris in winter is no different than any other time of year, except that it's usually cheaper. Winter is an off-peak travel season for Paris, excluding holidays, so you can often find cheap rates on flights and accommodations. The best way to travel to Paris is by flying to the Charles de Gaulle airport, though you can also book flights in the Paris Orly airport and travel into the city. Once you're there, you can use public trains, taxis, or car rentals to get around the city.
What to pack
One of the best travel tips you can get for traveling to Paris in winter is to make sure you pack the appropriate clothing. Paris can be enchanting in winter, but you're less likely to have fun if you're cold and wet. Plus, it's Paris, so you may want to show off a little style. Be sure to pack plenty of warm and waterproof layers, so you can stay comfortable while walking through the city and you'll have layers to remove when you're in heated buildings. You should also bring gloves, a scarf, and a hat for colder days.
Window shop on the Champs-Elysées
Winter in Paris is magical all its own, but it becomes even more beautiful with the Christmas lights, Christmas trees, and festive window displays. During the holiday season, the Champs-Elysées, the famous shopping street in Paris, is decked out for the holidays. You could bundle up and spend hours strolling down the street to see the stunning decorations. Be sure to stop in some of the charming cafes along the way and sip some hot chocolate or cappuccino to get a break from the cold.
See the Christmas markets
One of the biggest draws of Europe in winter is the Christmas markets, especially in Paris. There are so many to choose from throughout the city. In addition to the great views of the city's landmarks and unique gifts for loved ones, Paris Christmas markets have an enchanting atmosphere and delicious holiday treats, such as mulled wine and Christmas cookies. If you're going to plan a winter trip to Paris, the Christmas markets are a bucket-list experience you should include on your itinerary.
Explore the catacombs
The Paris catacombs are one of the city's spookiest attractions, but it can get busy during the tourist seasons. Winter is the perfect time to explore these underground ossuaries and tunnels and see highlights like the Barrière d'Enfer, or "Gate of Hell," the former city gate. With the low crowds in winter, you can take your time and see everything without worrying about pushing through throngs of people. The catacombs can get cold, however, so what to know before you go is to pack plenty of warm layers to ensure you're not chilly during your tour.
Go ice skating
The scenery in Paris in winter is absolutely gorgeous, so you'll want to spend as much time as possible enjoying the sights outdoors. Fortunately, there are numerous places throughout Paris where you can ice skate for free, which gives you excellent views of the city's landmarks like the Montparnasse skyscraper. One of the things you'll wish you knew is that it can get chilly while you're skating around, especially at night, so be sure to bring a warm hat, a scarf, and gloves to make sure you enjoy the experience.
Visit Paris's famous museums
In the warmer months, Paris is a lovely city to stroll around and see the sights. In the cooler winter months, however, you have an opportunity to visit the city's famous museums without the tourist crowds. Be sure to see the top museums, such as the Louvre and Musee d'Orsay, as well as some of the lesser-known gems like Le Petit Palais and Musee Rodin. There are also some niche museums to visit, like Dali Paris and the Grand Gallery of Evolution.
Make your own perfume
One of the best souvenirs you can bring home from Paris is a fragrant perfume. To remember your trip, you'll find plenty of perfume shops throughout the city that offer one-of-a-kind scents, such as Fragonard and Guerlain. For something even more special, consider participating in a perfume workshop to take a break from the cold weather and learn about the history and process of making perfume.
Take a walking tour
Even if the weather is cooler, the best way to see Paris is by walking around the city. In winter, you can book a fun walking tour to discover the top attractions, shopping destinations, restaurants, and cafes, so you can be sure to make the most of your time in the city. There are many options for unique tours as well, such as chocolate tours, haunted tours, and historic tours, so you can tailor your experience to your interests and see some of the lesser-known attractions throughout the city.
Ready to plan your trip?
Now that you have all the essential information you need before visiting Paris in winter, you're ready to plan your fun-filled trip with friends or family. Take a look at deals on Paris vacations on Expedia to save on your next winter escape.