By Expedia, on September 17, 2020
10 most heart-racing adventures around the world
Do you live for those edge-of-your-seat moments? Thrill seekers take note, these pulse-quickening adventures will inspire conversation fodder for years to come—as well as plenty of amazing photos for your Instagram. From Peru to Tanzania, here are 10 of the most exhilarating experiences around the globe.
Sandboarding in Huacachina, Peru
Sure, you've heard of snowboarding, but what about sandboarding? This exhilarating activity is easy enough for the whole family to take part, while still adrenaline-packed for the more adventurous of the bunch. Take turns zigzagging your way down South America's highest sand dunes, either sitting or standing, as you try to spot all the oases in the desert's distance.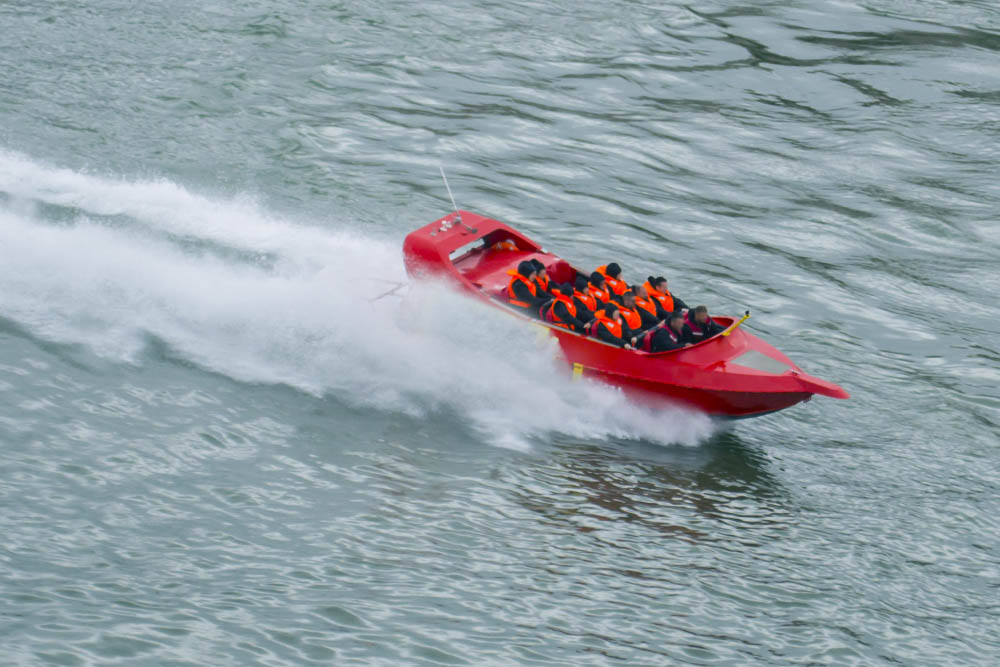 Jet boating in Queenstown, New Zealand
While there's no shortage of heart-pumping activities in New Zealand, jet boating is by far one of the most thrilling. Hold on tight as you swerve in and out of rock formations along narrow rivers in specially designed boats capable of doing 360-degree turns on the water. A traditional boat ride will never feel the same again.
Hot-air ballooning over the Serengeti, Tanzania
As the views from your average hot-air balloon ride are already pretty amazing, now imagine taking off over the Serengeti. See the majestic national park from a completely different viewpoint, as you float across the sky at sunrise. As the animals are most active in the early morning hours, you should be able to see lions, giraffes, and elephants all at a safe and respectful distance.
Canyoning in Bali, Indonesia
A combination of cave swimming, hiking, rappelling, and cliff jumping, canyoning is one of those action-packed activities promising one adventure after another. One of the best places to do it is Bali, where you can find a canyoning adventure to suit every level. Rappel down waterfalls, hike through gorges, and glide over natural rock slides, all while surrounded by the jungle.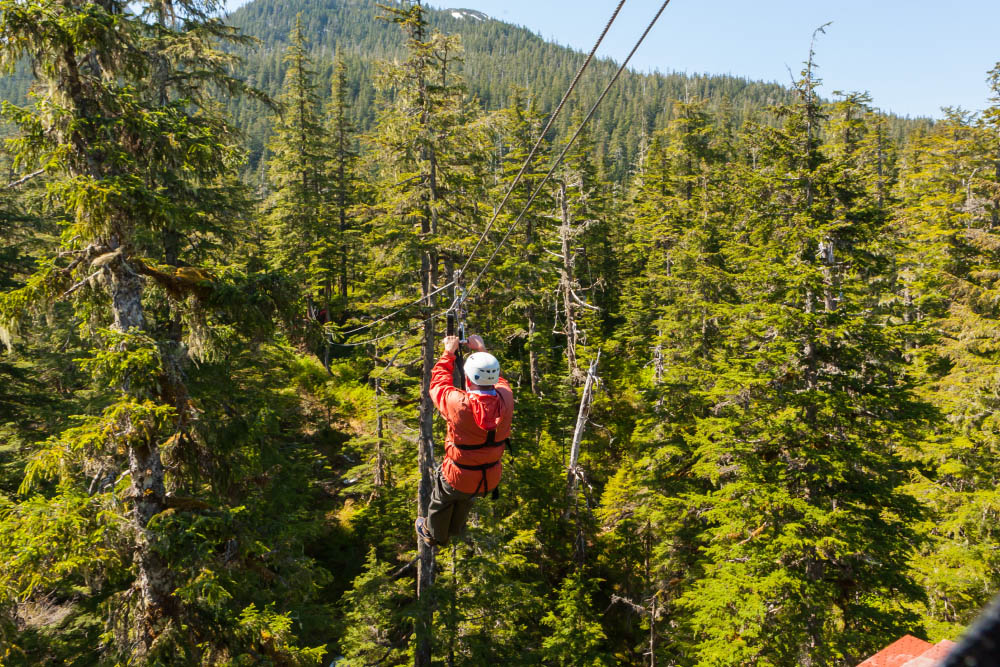 Zip lining in Whistler, Canada
While it may not be the longest zip line in the world (that honor currently goes to Jebel Jais Flight in the UAE), zip lining in Whistler during winter is an experience you'll never forget. Soar above masses of snow-covered trees and look out across the beautiful mountaintops from a whole new perspective. You'll feel as though you're flying over a magical winter wonderland.
Going for a dip in Devil's Pool, Zimbabwe
Definitely not for the timid, sitting in the rock pool perched atop Victoria Falls is an experience you'll be talking about forever. A natural infinity pool, this is one of the most unique ways to see the world's largest waterfall, where you can get as close to the edge of the rushing water as you dare.
Riding a helicopter in Dubai, UAE
With a skyline as breathtaking as Dubai's, what better way to take it all in than a helicopter ride? It's a fantastic way to soak in the sights and see Burj Dubai, the tallest building in the world, from an entirely different vantage point. The rush from zooming around in a helicopter isn't bad, either.
White-water rafting on Rio Pacuare, Costa Rica
Guaranteed to raise your heart rate, Rio Pacuare is often classified as one of the most beautiful and thrilling rivers for white-water rafting in Central America. Surrounded by lush rainforest, you can keep a lookout for exotic wildlife in the calm sections of the river before bracing yourself for Class III and IV rapids.

Experiencing the Northern Lights, Iceland
Family-friendly and perfect for all fitness levels, don't disregard chasing the Northern Lights if you're looking for an adventure holiday. Watching the sky come alive in dancing greens and blues is still a sure-fire way to set your heart pumping. Plus, some of the best viewing spots require a nighttime hike or boat ride to make sure you'll have the best Instagram photos to prove you were there.
Bungee jumping in Macau, China
This one's for ultimate daredevils: bungee jumping from Macau Tower. As one of the highest commercial bungee jumps in the world, you plunge 764 feet (233 meters) and have a whole ten seconds of free-fall to scream your hardest. For something a little different, you can even opt for a night jump. Either way, this is one adventure you'll be talking about for years to come.
Looking for something mellower and low-key? Check out our easy escapes.
Be sure to check the latest travel advisories for any restrictions before planning your adventure.