By Expedia Local Expert, on April 29, 2018
7 alternative activities for art aficionados
Sure, you could take a traditional art museum tour, or you could uncover political scandals in the US capital's National Gallery of Art. You could spend all day inside a gallery, or you could get outside and bike to see rebellion sprayed large onto Miami's city streets. No need to decide between the aquarium and the art museum when you snorkel through a submerged sculpture park. Forget about droning docents and yawning travel companions, here are 7 adventurous ways to enliven your next art-inspired excursion.
Political Scandals in the National Gallery of Art
Spice up your visit to Washington DC by uncovering political scandal hidden within the National Gallery of Art by running your own US presidential campaign. Choose a running mate from the portrait gallery and compete in interactive challenges throughout the museum to earn "votes." Along the way, engage your creative thinking to solve puzzles and strike a pose to reenact masterpieces. Learn the salacious backstories of select pieces from your art-obsessed guide and see who from your group becomes the next US president.
Underwater Museum Snorkeling
Don a mask and slip into the sun-warmed waters of the Caribbean to snorkel through the world's largest underwater museum. Just off the coast of Cancun, MUSA breaks the art museum mold by displaying over 500 life-sized sculptures of everyday people beneath turquoise waves. Crafted to merge art and environmental science, Mother Nature adds her own transformative touch as living corals branch off the figures' bodies to create new habitat. Glimpse tropical fish darting between the sculptures, or maybe a cruising sea turtle, as you explore an ever-changing artistic experience you won't soon forget.
Camden Art Crawl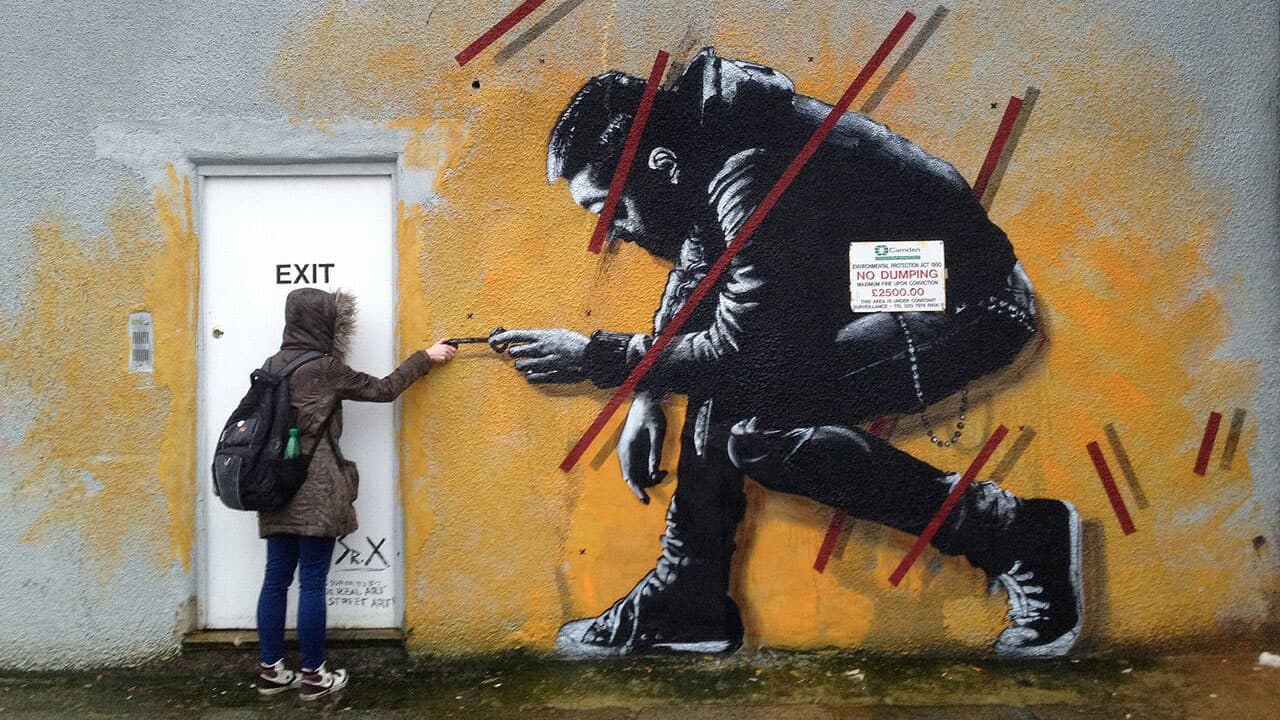 To experience works crafted by some of London's most celebrated artists, skip the museum and go for a stroll. Escape the main streets to wander through the vibrant thoroughfares of Camden's street art scene, led by a knowledgeable guide. With a fluctuating roster of guerilla art, you can see over 100 different pieces that provide creative commentary on politics, British culture, and the human condition. Whether you are a street art aficionado or just learning to appreciate graffiti, you're sure to find something to admire in Camden's unsolicited gallery.
Feminist Art Tour of the de Young Museum
Join a renegade museum enthusiast to explore the art of the de Young Museum in San Francisco through a feminist lens. Find out why you're more likely to see a picture of a lady than by a lady as you hear about artists who rebelled against the patriarchy one brushstroke at a time. Spend time with often overlooked pieces created by talented women, get inspired and empowered, and take home fun photos of your group interacting with the artwork.
Urban Adventure Quest in the Getty Museum
Grab some friends or family and turn your trip to the J. Paul Getty Museum in Los Angeles into an adventure by deciphering clues and completing challenges. Using your mobile device, compete against other teams while discovering overlooked treasures and admiring works by famous artists like Rembrandt, Monet, and van Gogh. Outside, the hunt continues as you search for answers in the neatly landscaped gardens composed of native Southern California plants. Once you finish, receive your score and see how you rank among other teams from around the world.
Bike Tour of Wynwood Street Art
Get outside for some fresh air, exercise, and street art as you bike through Miami's colorful Wynwood Arts District. Explore the open-air gallery with an expert guide to hear about how this once industrial district evolved into a lively neighborhood filled with trendy restaurants and craft breweries. Cruise between mind-bending murals, multicolored responses to cultural dissonance, and larger-than-life portraits. Pedal back to downtown with a better appreciation for the world-renowned artists who got their start painting the Wynwood streets.
Unconventional Guided Tour of the Art Institute of Chicago
Follow a smart, sassy, and sarcastic guide for the most fun you've ever had in a museum at the Art Institute of Chicago. You'll probably recognize famous works by Claude Monet, Pablo Picasso, Edward Hopper, Grant Wood, and George Seurat, but this tour will show that often the most overlooked pieces have the juiciest stories. See if you can solve the mysteries of the museum's multi-million-dollar art heists and discover which works escaped the clutches of Nazis.