By Expedia Local Expert, on January 10, 2017
7 ways to recreate your favorite films & TV in Las Vegas
No, it's not a crime scene—it's the latest production to take over the Las Vegas Strip!
With its bright lights, iconic skyline, crazy attractions, and epic nightlife, it's no surprise the entertainment industry flocks to Sin City. Even if you've never been to Las Vegas, you've likely seen it onscreen, be it in a blockbuster hit, gangster flick, or reality TV. Productions of all shapes and sizes have been shot here through the years, and visitors love the city even more for it.
What to get in on the action? Whether it's scoping out famous filming locations, getting close to the stars, or immersing yourself in the mysterious world of a TV show, there's plenty of things to do in Las Vegas for the film and television buff.
1. For fans of reality and documentary series, there are numerous companies that offer easy and convenient tours that bring you to the sites of your shows. With Acrylic Tank Manufacturing, get an inside look at the larger-than-life aquariums featured on Animal Planet's Tanked. See the massive 37,000-square-foot (3,437-sq-m) facility where each unique aquarium is built, from 4-story-tall creations to designs shaped like phone booths and pyramids.

2. If you want the chance of meeting your favorite stars, embark on an outing with Annie Bananie Tours. This TV extravaganza offers you the chance to get close to cast members from hit History Channel shows, including Counting Cars and Pawn Stars. Scope out the beauties at the garage where Danny Koker bring old cars back to life, and browse the thousands of items inside the family-run Gold & Silver Pawn Shop.

3. Of course, if you really want the ultimate reality TV experience, rent out the Real World suite at the Hard Rock Hotel. The 4,950-square-foot (460-sq-m) space includes a pool table and its own bowling alley—and will only cost you a meager $8,000 per night.
4. If scripted television is more your speed, step inside the crazy would of CSI. At CSI: The Experience, you can put your crime-solving skills to the test in an interactive exhibit. Walk through a realistic murder scene, gathering evidence and intriguing clues to help guide your way. Review photos, interrogate suspects, and analyze DNA in hopes of solving the case before the killer strikes again.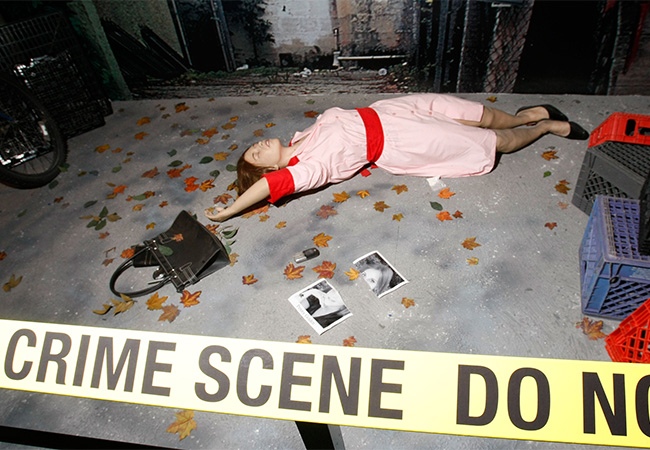 5. For the cinephiles in the audience, there's tons of things to do in Las Vegas as well. Join real-life ex-mobster Frank Cullotta, aka The Las Vegas Boss, for a tour through town to see the sites of burglaries, murders, and other mob activity from the '70s and '80s. Get an insider's take on the 1995 film Casino, which was based on the lives on Cullotta and his friends.
6. To have your own movie moments, head to any of the landmark hotels that have served as settings and backdrops to your favorite films and TV. Make your way into iconic Caesars Palace to recreate moments from The Hangover (hopefully not too closely), sit at the table loved by the Entourage gang, or book the namesake suite from the movie Rain Man. Just down the street is the Mirage, featured in classics like Leaving Las Vegas and Vegas Vacation, as well as the world-famous Fountains at the Bellagio, used in the 2001 remake of heist flick Ocean's 11.
7. And then there are the celebrities, who swarm to Vegas in droves. With a nightclub and party bus pass from Turnt Up Tours, you can scope out famous Hollywood actors at some of the Strip's hottest spots, such as 1 OAK, LIGHT, and TAO.
How will you make your own movie moments in Las Vegas?