By Expedia, on October 1, 2019
Best Day Trips from Austin
Everyone needs a break from the city sometimes. Though Austin has all manner of fun experiences and activities, this guide will give you inspiration for great day trips from Austin, all within reasonable driving and public transportation reach.
San Antonio
San Antonio is a lively city with a rich colonial heritage in south-central Texas. Just a short drive from Austin, San Antonio has some excellent attractions, such as the Alamo, an 18th-century Spanish mission and museum that was the site of the battle for independence from Mexico.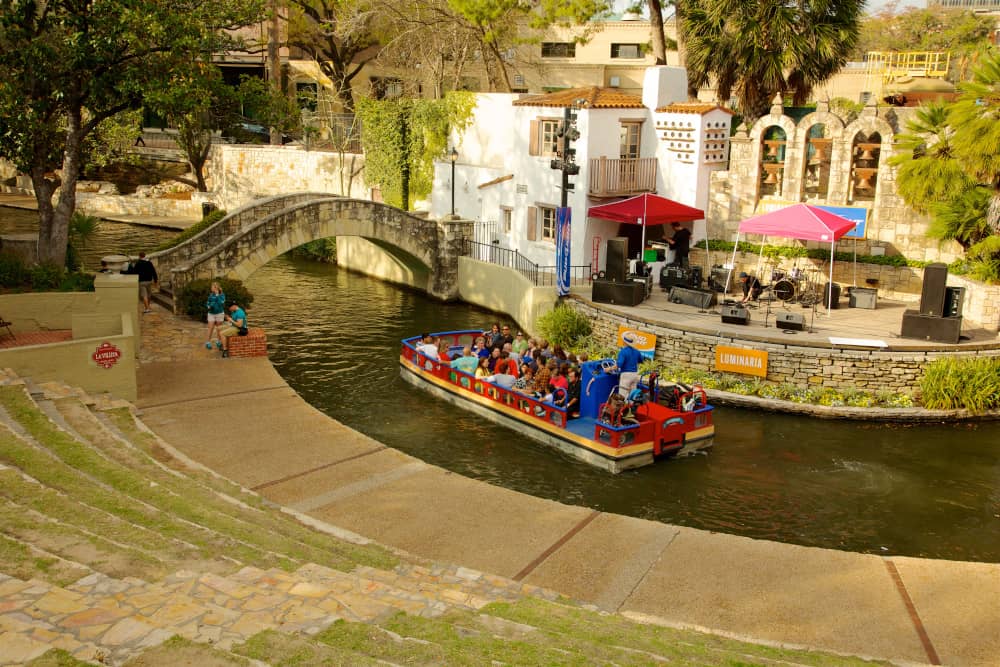 You'll also find plenty of fun places, like the San Antonio River Walk, which boasts shops and eateries along the river, and Six Flags Fiesta Texas, an amusement park with thrill rides and water rides. If you're traveling with kids, the San Antonio Zoo is a must.
Wimberley
Nestled in the Texas Hill Country, Wimberley is a charming town that's perfect for a day of outdoor fun and relaxation. You'll find 2 swimming holes in the area to cool off, Blue Hole and Jacob's Well, and plenty of natural space to explore.
Wimberly has its own unique art display as well, the Bootiful Wimberley boot trail. On this map-guided tour, you'll pass by dozens of boots decorated by local artists and spread throughout the town.
Johnson City
Johnson City is another small town that offers respite from the hustle and bustle of the big city. A great spot for kids, Johnson City is home to family attractions like the Hill Country Science Mill, an educational facility built inside a grift mill with interactive exhibits and displays, and a zoo with guided safaris.
You'll also find numerous breweries, wineries, and distilleries in Johnson City, as well as national and historic parks to explore.
Waco
Just a short drive from Austin is Waco, a city with many unique attractions. You could visit the Cameron Park Zoo or the Texas Ranger Hall of Fame and Museum, which traces the history of state law enforcement with vintage weapons and memorabilia. There's also the Waco Mammoth National Monument, a fossil site that's home to the bones of mammoths.
Waco's biggest attraction is the Dr Pepper Museum, which features exhibits like a vintage soda fountain and Dr Pepper memorabilia. The museum is on the site where the drink was produced until the 1960s.
Dripping Springs
Dripping Springs is only a half-hour from Austin, but it offers some of the best outdoor activities in Texas and food and beverage experiences that are usually only found in big cities. You could explore the historic downtown district to see beautiful architecture and shop in unique boutiques or stop in the Texas Hill Country Olive Company to try a culinary adventure.
For a more nature-oriented experience, you could visit one of the natural pools and parks found throughout Dripping Springs, such as Hamilton Pool. Reimers Ranch Park, a canyon and forest preserve near the Pedernales River, is a popular spot for hiking and climbing.
McKinney Falls State Park
McKinney Falls State Park is close to Austin for an easy day trip. Located at the confluence of Williamsons and Onion creeks, the park is a lovely place to spend an afternoon hiking, biking, or geocaching on the acres of land. You'll see plenty of fascinating wildlife along the way too, and you can fish or swim in the park's waterways. For more of a challenge, the park connects to the El Camino Real de los Tejas National Historic Trail.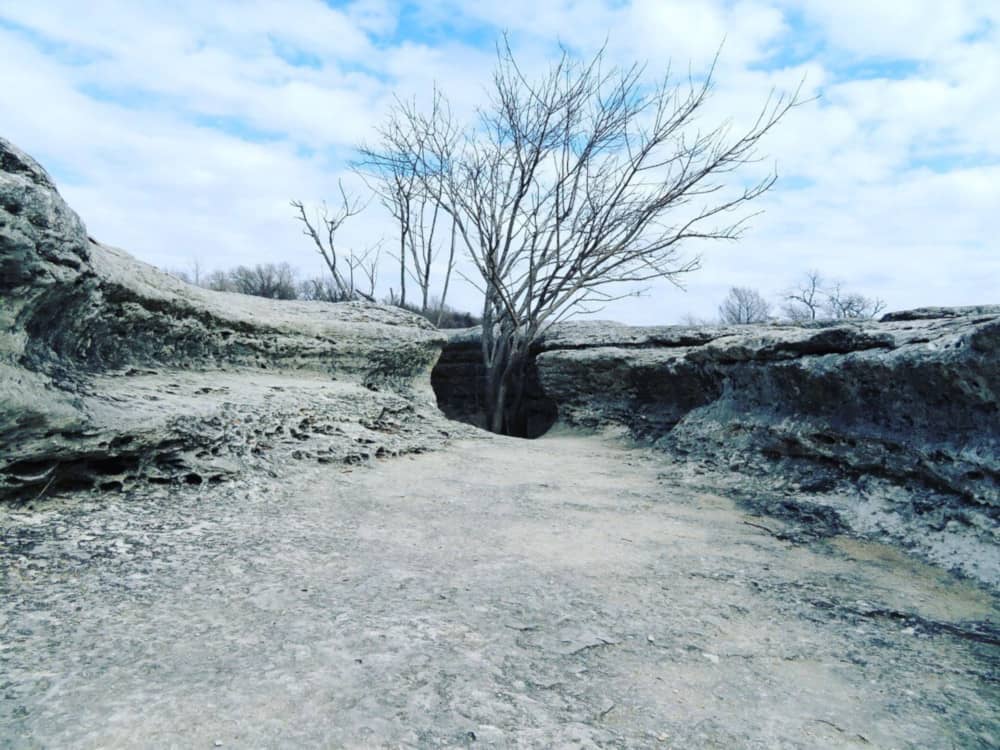 Fredericksburg
Fredericksburg is a small town in the heart of Hill Country that offers opportunities for fine dining, shopping, and relaxation in the great outdoors. The town hosts many events and festivals throughout the year as well.
Fredericksburg produces a lot of Texas' best wine, and you could try out over 24 wineries to sample local flavors and find your favorite. Some other highlights include the Pioneer Museum, which features settlers' homes and artifacts, and the National Museum of the Pacific War.
Lake Travis
Lake Travis is one of the state's most popular destinations for outdoor activities. Visitors enjoy boating, canoeing, kayaking, windsurfing, sailing, and waterskiing, as well as swimming in the clear waters. Hippie Hollow Park, a recreational site with nude sunbathing and swimming, is also popular.
If you're planning a trip to Austin, be sure to check out these excellent day trips and experience the beauty of Texas Hill Country. Visit Expedia to check out Austin holidays and prepare for your excursion.