By Tarran Street, on October 18, 2016
Expedia now supports Apple Pay on the web
Today, we are excited to announce that Expedia is now accepting Apple Pay on the web as a payment method on Expedia.com. Customers can book their dream hotel by simply placing their finger on Touch ID.
Apple Pay support in Safari (in macOS Sierra and iOS 10) will eliminate the need for customers to manually enter or store their payment information when making online purchases on Expedia.com. This makes booking trips that much simpler and more secure—just in time for the holiday travel season!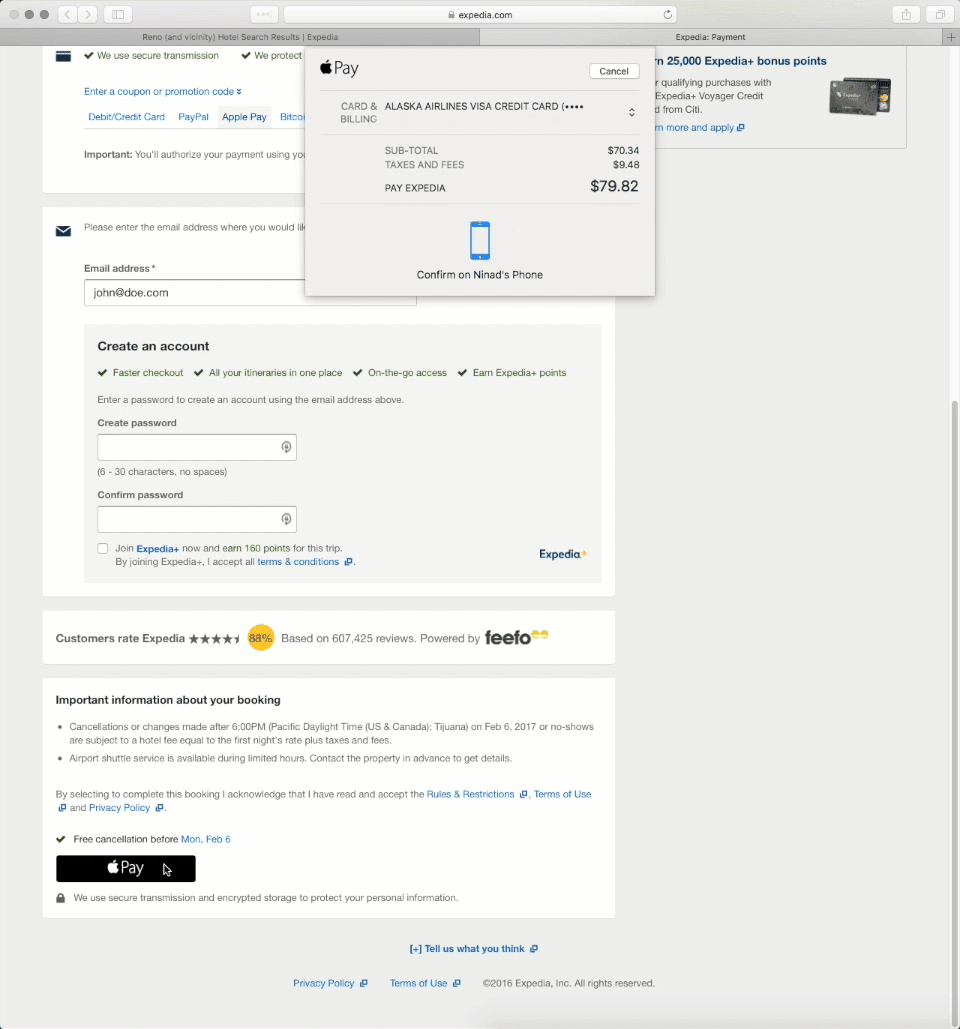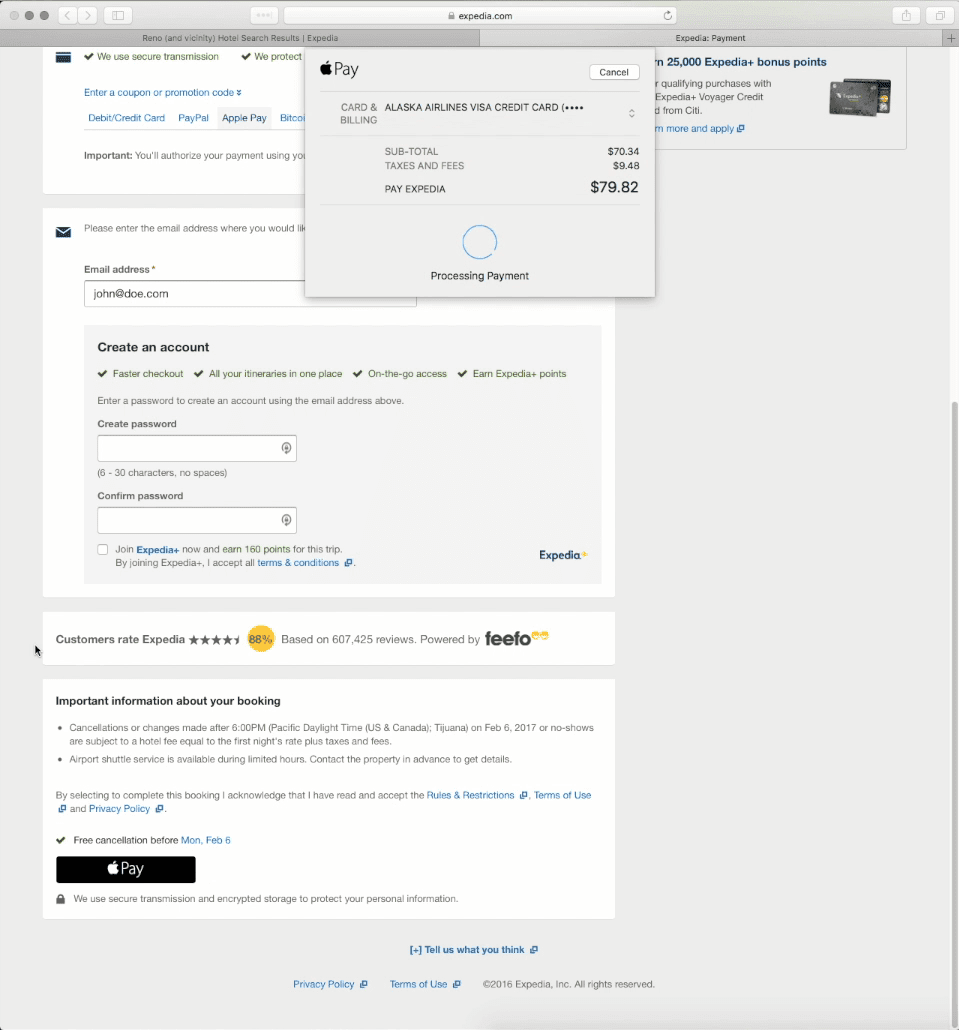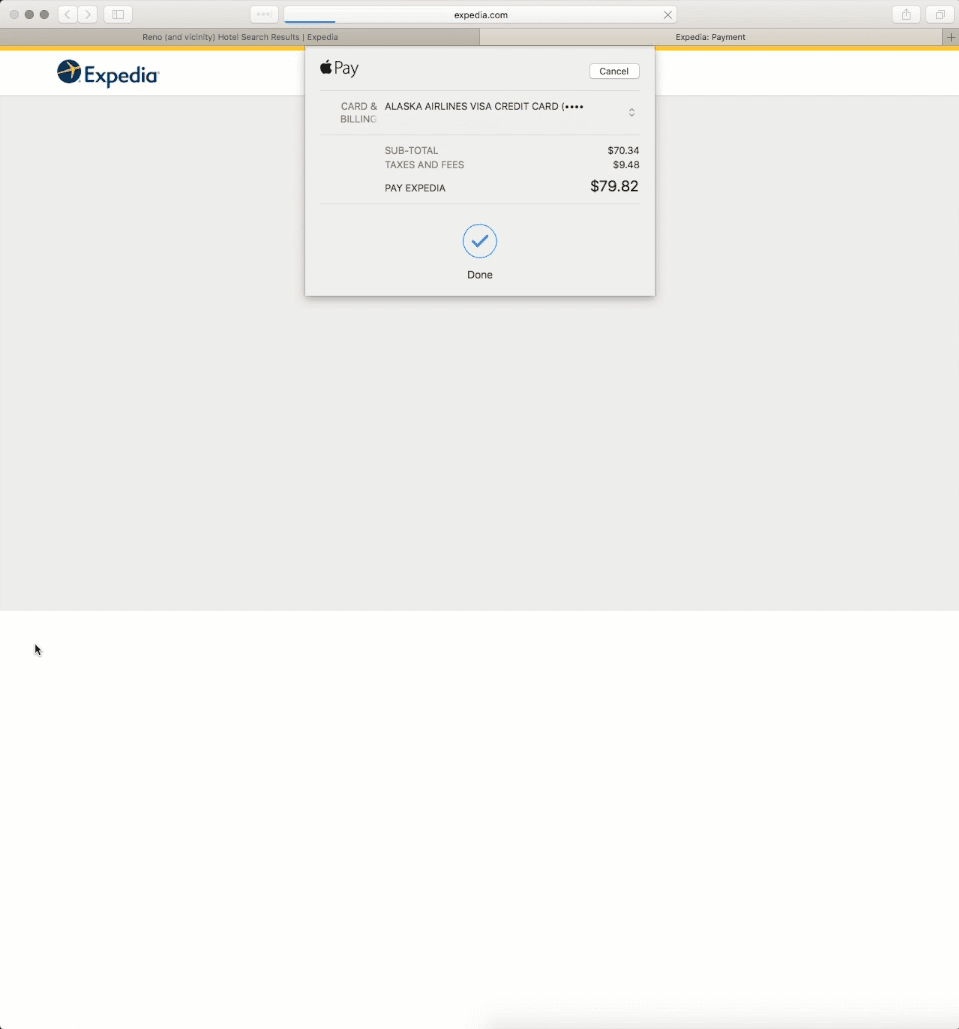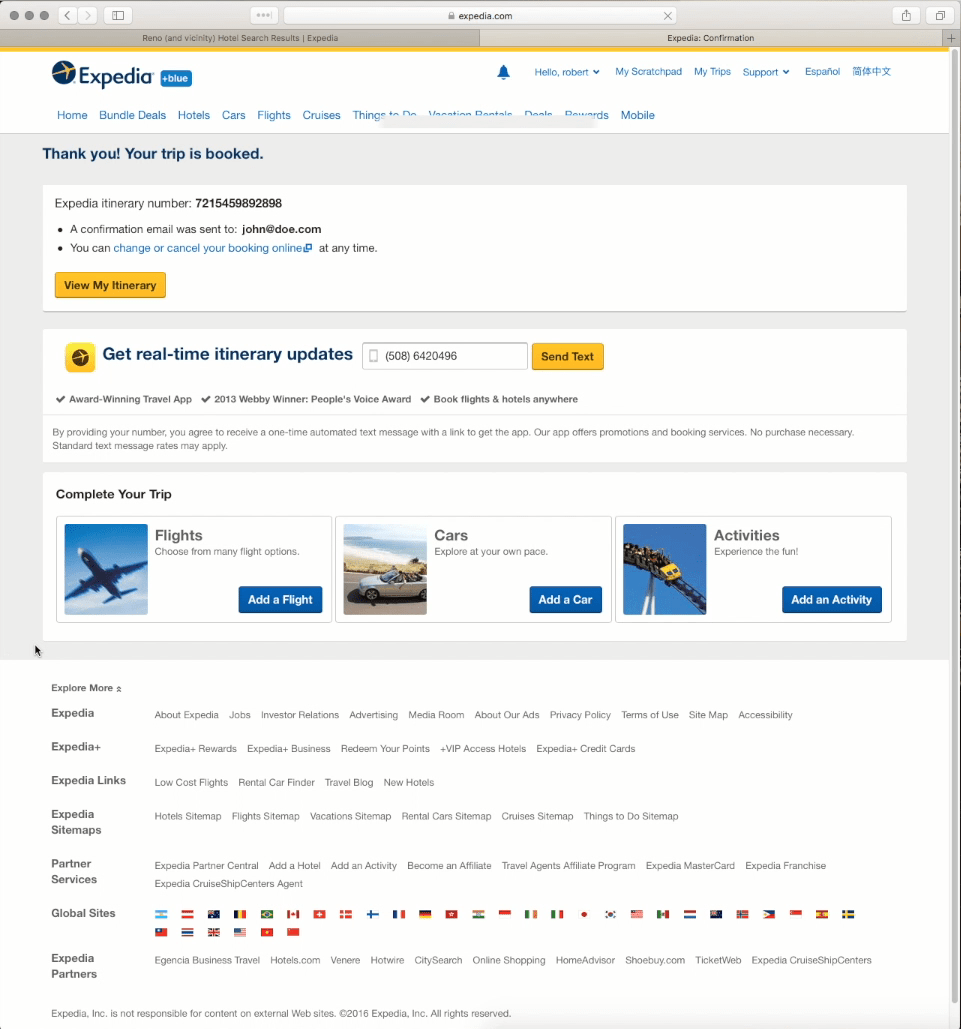 Apple Pay is currently available for Expedia website customers in the United States.
Back in June, Expedia was one of the first major retailers to announce support for Apple Pay on the web to make it easier for travelers to make private, secure payments in Safari on iPhone, iPad, and Mac.
We also offer travelers the opportunity to buy with Apple Pay in the Expedia app, and are pleased to continue our efforts in making travel simple and seamless whether customers prefer to shop with the app or on the web. We know flexible payment options are incredibly important to our customers, which is why we invest in different solutions around the world to meet their needs.
Book your next hotel stay with Apple Pay and let us know what you think!