By Expedia Team, on April 15, 2020
Expedia quick guide to canceling a flight or hotel
If you're looking to cancel an upcoming trip due to COVID-19, we understand and are here to help. Knowing your options and the right steps can sometimes require reading a lot of fine print, so we've taken the guesswork out of it and created a quick guide that tackles some of the most common questions customers have when canceling their flight or hotel on Expedia.
Use the flowcharts below to find out what options and resources will be the most applicable to your specific travel plans.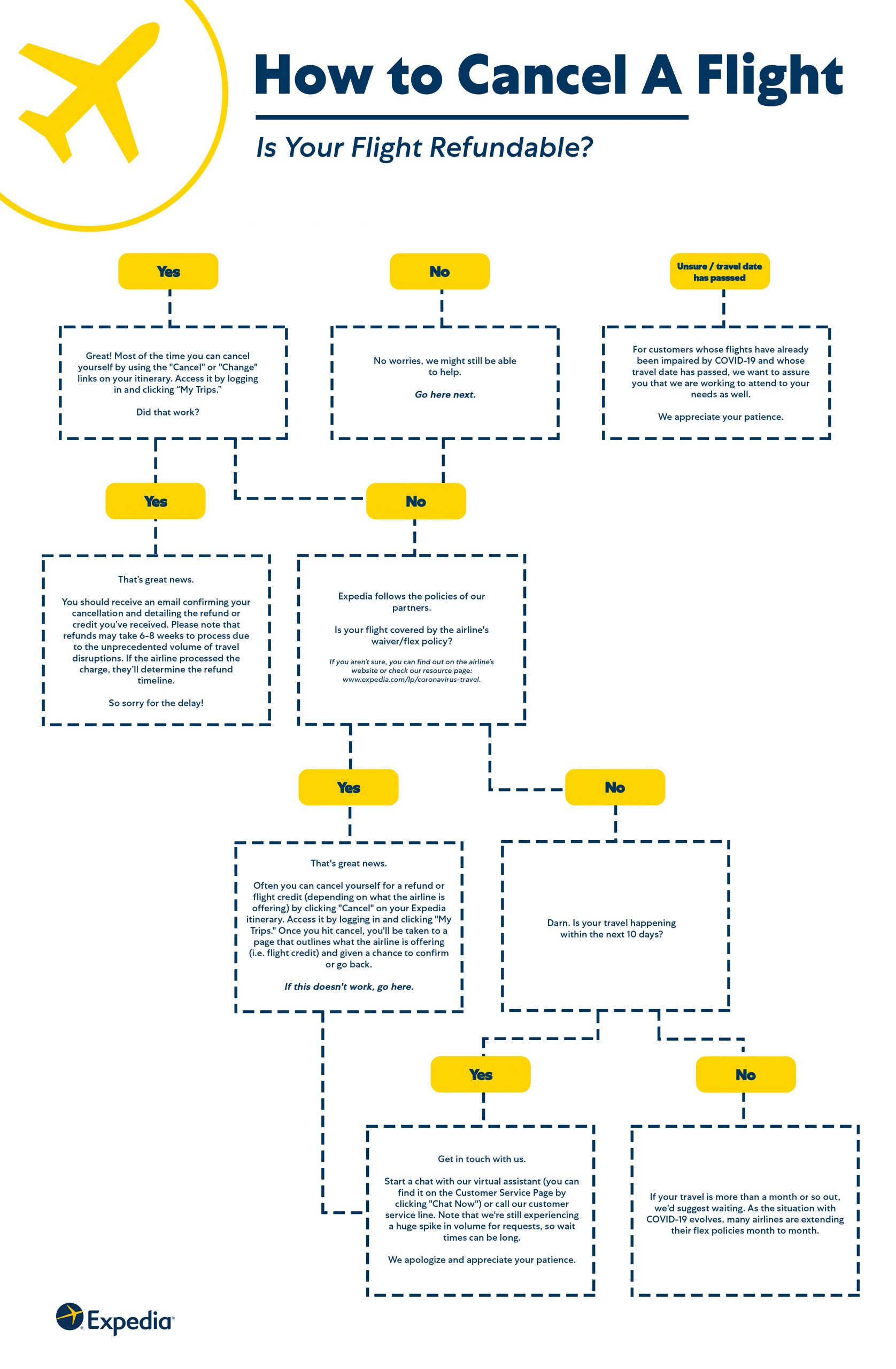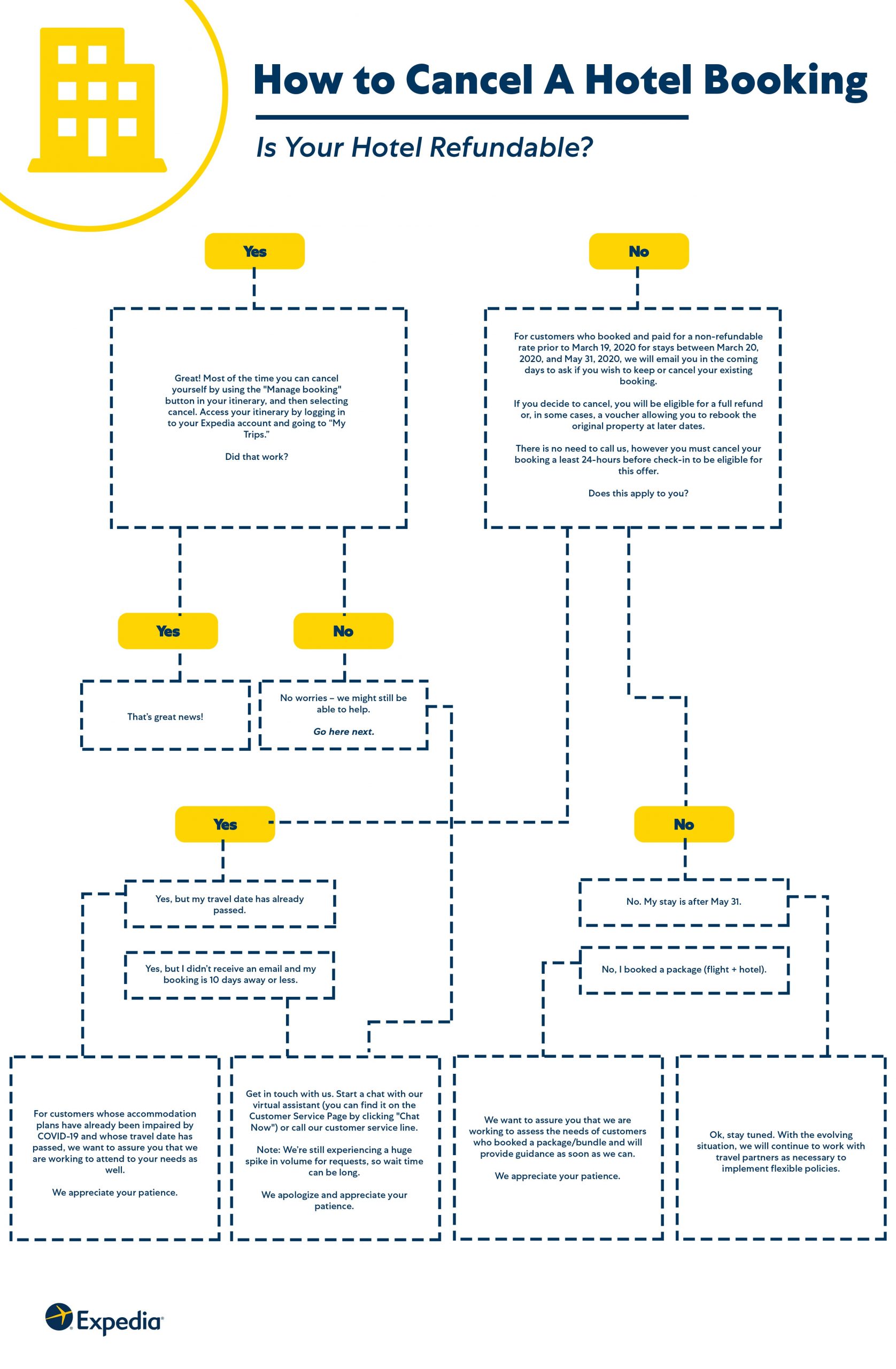 More Customer Resources
For the most up-to-date traveler advisories and information on cancellations and refunds from Expedia, visit the customer service portal.
For answers to some of the most asked COVID-19 traveler questions including steps you should take to plan future trips, visit the Expedia FAQ page.