By Camille Meyers, on February 23, 2019
Find Adventure on these Top Bucket List Trips
Creating a bucket list can help you focus on your travel goals to turn your dream trip into a reality. If your ideal bucket list vacation is to see wild elephants, lions, and giraffes on an African safari in Kenya, hike along the Great Wall of China, or skydive over the Grand Canyon, you can make it happen. Scroll down to see how you can enter for a chance to win a $500 activity voucher to turn your dream trip into reality through our #BucketListActivities sweepstakes on Instagram.
Whether you're looking for bucket list travel ideas or planning your next trip of a lifetime, find inspiration from these adventurous bucket list trips.
Hike the Great Wall of China from Beijing
Hike along the winding spine of the Great Wall of China far from the crush of other tourists. For a 2-day trek, start at the restored watchtower of Huanghuacheng and move to the authentically rugged portion near Xishuiyu. Along the way, enjoy views from one of the most scenic parts of the wall as it passes cobalt lakes and verdant forests. Set up your tent on the Great Wall itself to spend the night under an ancient watchtower.
Explore an Active Volcano in Hawaii
Imagine molten lava glowing below as you fly over an active volcano in a helicopter. Your pilot banks to the right and black lava fields become lush green jungle with a waterfall cascading into a blue pool. Hawaii's Big Island pulses with volcanic activity and you can view it at a safe distance from the sky or on foot. Explore Volcanoes National Park with a knowledgeable guide to see steam vents, hike along crater rim trails, and relax on Punalu'u Black Sand Beach on this one-of-a-kind bucket list vacation.
Swim with Sharks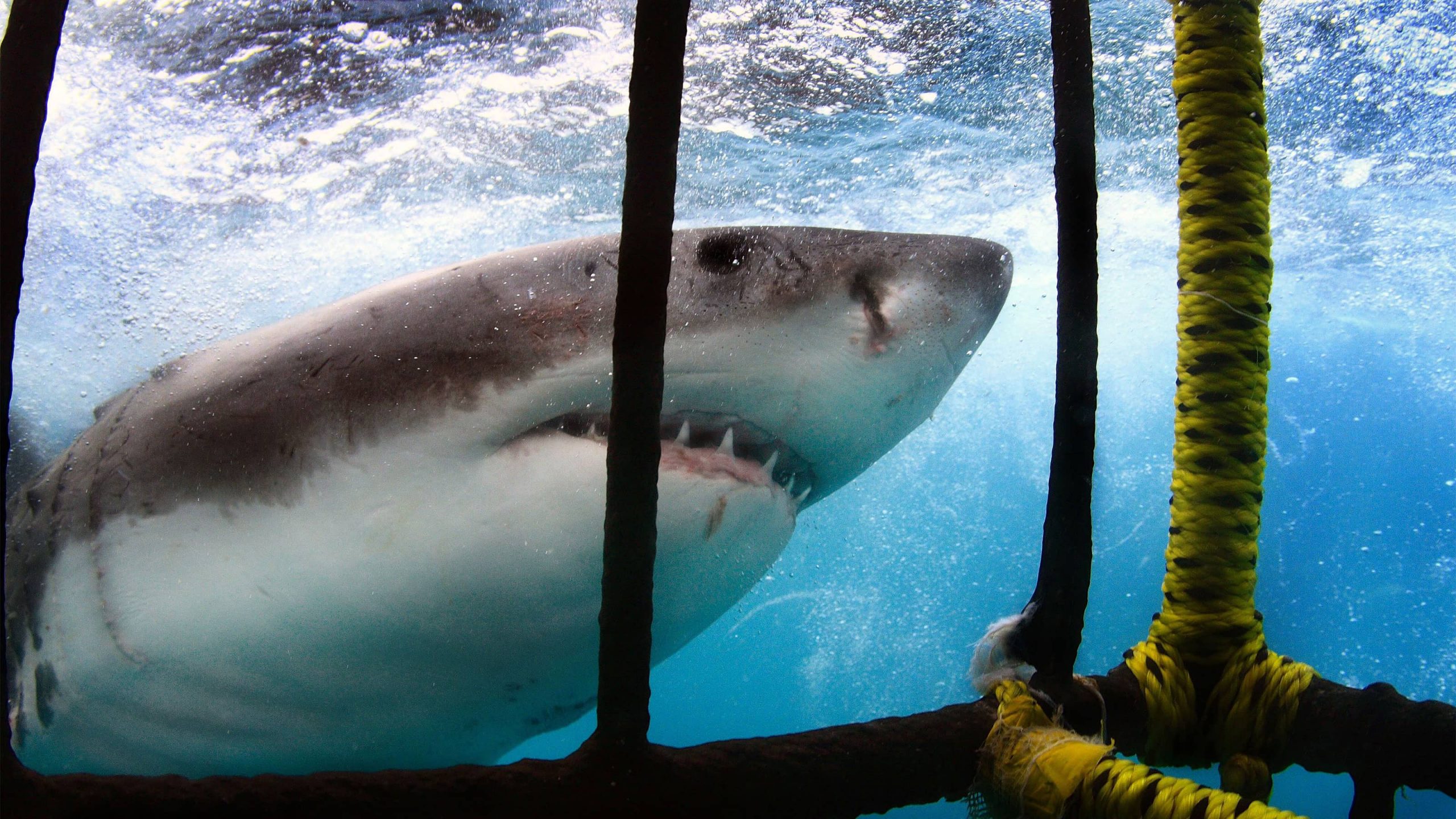 Calling all Shark Week fans—it's time to stop watching other people's shark adventures and have one of your own! Hop on a flight to Cape Town, South Africa to cage dive with great white sharks. Watch as these toothy predators prowl the waters mere inches from the safety of your cage. For an even more thrilling experience, lose the cage all together when you scuba dive with sharks in the Bahamas.
See the Great Pyramids of Giza in Egypt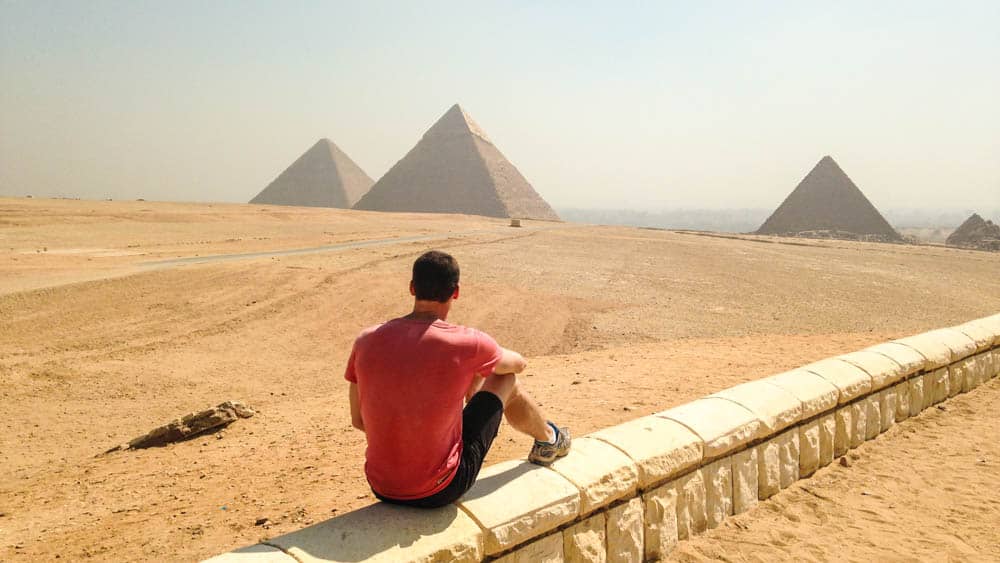 Traverse the desert sands to discover the Great Pyramids of Giza—the only one of the 7 Wonders of the Ancient World still standing. After greeting the Sphinx, add an extra layer of adventure by sailing the Nile in a felucca and seeing the treasures of King Tut's tomb or riding a camel in the desert. To make bucket list trips more immersive, get to know the locals by conversing with your guide or taking a cooking class of the regional cuisine.
Experience the Northern Lights
Witnessing the natural phenomenon of the aurora borealis inspires many people's bucket list trips to the Arctic reaches of the Northern Hemisphere. To increase your chances of seeing the wonderous lightshow, which is caused by unpredictable solar flares, book a multi-day Northern Lights hunting tour. Top aurora viewing locations, like Alaska, Iceland, and Finland, also offer other bucket list adventures such as dog sledding and ice fishing to round out your trip.
Get Close to Wildlife on an African Safari in Kenya
Step into the pages of National Geographic on a 7-day African safari in Kenya. Visit 3 different national parks and photograph elephants in the shadow of Mt. Kilimanjaro, cheetah gazing over the grasslands of Maasai Mara, and flocks of pink flamingoes wading in Lake Nakuru. Your local tour guides introduce you to Maasai culture and how people live alongside lions, rhinos, and hyenas. Be sure to pack your camera for this bucket list vacation of a lifetime.
Go Bungee Jumping in New Zealand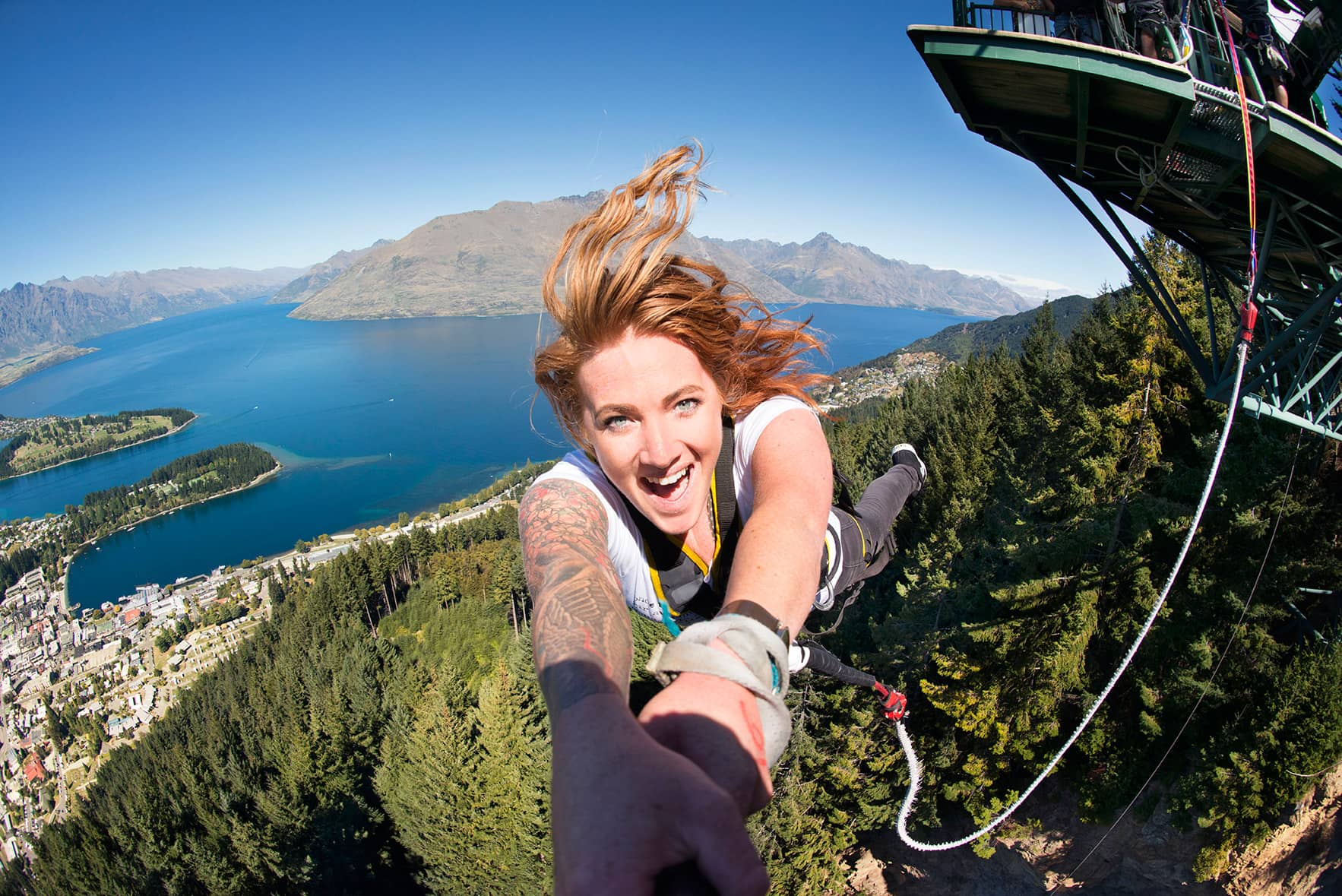 As the adventure capital of the world, Queenstown, New Zealand ranks as a top destination on bucket list trips for outdoor enthusiasts and adrenaline junkies. With your harness secured, take a deep breath, and fling yourself off Kawarau Bridge—the world's first commercial bungee jump site. Or tackle your fear at even greater heights by bungee jumping from a mountain ledge 1,300 feet (400 m) above the city. Once your heart rate settles, rev it up again with other adventurous things to do in Queenstown, like jetboating or heli-skiing.
Trek to Machu Picchu
For an unforgettable bucket list vacation, journey to Cusco, Peru to embark on a 5-day hike to Machu Picchu. Walk in the footsteps of ancient pilgrims as you traverse the Inca Trail and camp in the mountainous wilderness. Only 500 people are allowed on the trail per day, so be sure to book your trip in advance. If your feet feel sore afterwards, hop on a horse and ride to the Temple of the Moon for another mystical adventure.
Skydive Over the Grand Canyon
From hiking to whitewater rafting, you can see the Grand Canyon in many ways, but for the grandest views, take to the sky. Many people's bucket list trips include skydiving, and where better to accomplish this than above the majestic cliffs of the Grand Canyon? If you're not keen on jumping out of an airplane, you can still heighten your perspective by taking a helicopter ride over the Grand Canyon or daringly crossing the glass-floor Skywalk.
Snorkel or Dive the Great Barrier Reef
Slip on fins, secure your mask, and splash into the clear waters of the Great Barrier Reef. Plentiful corals and an exuberant diversity of colorful fish make visiting this natural wonder one of the most memorable bucket list trips of a lifetime. While snorkeling or diving the warm Coral Sea you might find clownfish cozying up to sea anemones or sea turtles gliding past. Outside the water, find adventure in Australia's Daintree National Park and ride the Skyrail Rainforest Cableway.
Tips for Planning Bucket List Trips
Share your plans on social media. Making your goal public gives you more incentive to make it happen. You might also discover a travel buddy that shares some of your bucket list travel ideas.
Give yourself time to really experience a place–don't just go to say you saw it.
Push your limits and face your fears—you'll grow as a person, perhaps surprise yourself, and are sure to get a great story out of it!
Instagram #BucketListActivities Sweepstakes
Turn your dream into reality by entering our #BucketListActivities sweepstakes. We're giving away $500 activity vouchers to 10 lucky winners. Here's how to enter:
Make sure you're following us on Instagram: @expedia
Comment on the giveaway post with #sweepstakes and your dream activity, and then tag a friend you'd like to take along for the adventure.
That's it! Sweepstakes ends March 3, 2019 at 11:59pm PT. Click here to read the official rules.