By Expedia Guest Author, on February 21, 2017
Otherworldly activities on Skull Island
A visit to Skull Island is a can't-miss experience—and a welcome challenge for intrepid adventure travelers. Among the countless activities you can experience on Skull Island, we've included some of the most unforgettable for those who dare.
And, for the less daring, we've also included some real-life adventures to try when you visit Australia, Hawaii, Vietnam and beyond.
River Rapids
Skull Island
Take a boat tour of the beautiful rivers and waterways of Skull Island: a great way of traveling through this otherworldly environment if you want to avoid the deadly beasts that hunt their prey on land. Speed through the rapids that lead to the crystal-clear waters of the Lake of Mirrors, named by the tribespeople for its mirror-like surface, which makes it hard to discern where the sky ends and the Eden below begins.
And for your real-life adventure try…
Tully River Whitewater Rafting
Tully River, Australia
Feel your adrenaline pumping to the max as you go rafting through a breathtaking World Heritage-listed rainforest on Australia's thrilling Tully River. Hold on tight as you thunder down the rapids with your experienced guide. You'll hurtle down steep drops and burst through rapids that range up to Grade 4, plenty to keep your heart pumping and your knuckles white. After stopping for lunch, hop back into the white water for more action, including rapid swimming, raft surfing, and rock jumping.
Psychovulture Ride
Skull Island
Thrillseekers looking for an aerial tour can try to find a nest of Psychovultures, the gigantic avian reptiles that hunt the skies over Skull Island. If you can creep up on them and grab on tight to their talons, these agile creatures will dazzle you with their aerobatic stunts as they soar above the magnificent canopy of Skull Island. Experience heart-pounding loop-da-loops, glide along mountain crags, and hang on tight when they dive for prey. Just make sure that prey isn't you.
And for your real-life adventure we offer the…
Hilo Fire & Falls Helicopter Tour
Hilo, Hawaii
Buckle in to your A-Star or spacious ECO-Star chopper, pull on your headset, and soar over miles of lush forests as you head to witness the power of Kilauea. Once you reach the longest running volcanic eruption in the world, marvel at the constant smoke and steam rising from the craggy crater. In ideal conditions, watch the active lava slowly flow to meld with the waters of the Pacific. Then fly above the verdant landscape of the Wailuku River, where waterfalls cascade into beautiful emerald ponds, before your return flight back to Hilo.
Monster Fossil Hunt
Skull Island
The Boneyard that runs through the center of Skull Island is a huge valley of giant bones and fossilized remains. This forbidden place is referred to by the local population as the 'Valley of the Fallen Gods,' and it is easy to see why. Bring your camera and take plenty of pictures as you navigate the gigantic skeletons of myth-sized monsters, but don't expect to take any souvenir: good luck carrying a bone the size of an aeroplane.
And for your real-life adventure we suggest the…
Cage of Death Experience
Darwin, Australia
At Crocosaurus Cove, swim with saltwater crocodiles, witness an amazing display of reptiles, and experience Australia's only crocodile dive. Feel the adrenaline rush as your transparent cage gradually submerges into the same water as one of these immense creatures. Come face-to-face with this massive reptile and see its movements from up close. Feel your heart pumping as they swim around you, separated only by the cage's transparent walls. While you're in the cage, a photographer takes stunning 360-degree photos of you from both inside and outside the enclosure (at your own expense).
Climb Skull Peak
Skull Island
The tallest of all the mountains on Skull Island, Skull Peak is a mountaineer's dream, not to mention one of the most challenging climbs any adventurous traveler will find.  But it's worth the trip. On reaching the summit, you will be rewarded with the most spectacular view of Kong's kingdom.
And for your real-life adventure try the…
Marble Mountain & Linh Ung Pagoda Tour
Da Nang, Vietnam
First check out the stunning caves, grottoes, and Pagoda that are hidden inside Marble Mountain and enjoy the sparkling white splendor of the 70-foot Lady Buddha statue at Lin Ung Pagoda. After exploring the interior, head down and see stone villages where local sculptors create marble products worth envying. You'll also admire the Linh Ung Pagoda, built under the reign of King Minh Mang in the Nguyen Dynasty. Learn the fascinating story behind the statue's placement and the local legend about the good fortune it provides.
Skull Island Safari
Skull Island
Follow the leader as your trained guide takes you on a death-defying 3-day trek . You'll wade through jungles and swamps filled with predatory plants and amphibians and learn about the enormous creatures you'll encounter along the way. If you're able to survive, the safari includes one night of pampering at a  "glampsite" complete with a 5-course gourmet paleofeast.
And for your real-life adventure we suggest trying an…
Off-Road Zoo Safari
Werribee Open Range Zoo , Australia
Have an up-close encounter with the wildlife of the African savannah on this guided, off-road safari through the vast habitat of the Werribee Open Range Zoo. Knobby-kneed giraffes, long-necked ostriches, and muddy hippos greet you as you ride through their territory in an open-air vehicle. A safari guide provides expert narration along the way as you pass rhinoceroses nibbling the grass and roaming herds of black and white striped zebras. Curious giraffes may stick their fuzzy noses into the bus for a closer look, and ostriches might just shake their wings and feathers in an elaborate dance. Hippos swim through a pool as you cross a bridge through the wetlands, and antelope and buffalos dot the landscape.
Florafauna Spotting
Skull Island
One of the most remarkable natural wonders of Skull Island is its florafauna: creatures that are neither plant or animal, but a wondrous hybrid of the two. Join us on a tour of the overgrown jungles and forests, with a chance to spot beautiful but deadly creatures like the Spore Mantis, a giant stick insect the size of a redwood tree, or the Mother Longlegs, a giant all-female species of spider that perfectly camouflages itself in the bamboo forest with its thin, bamboo-like legs. Not a trip for anyone who is afraid of creepy crawlies the size of a house. Escape routes will be provided ahead of time.
And for your real-life adventure we suggest trying a…
4×4 Waterfall Jungle Tour
Kauai, Hawaii
Explore where the road ends and the fun begins, on a 2-hour 4×4 tour of jungle and waterfalls to discover Kauai's distinctive untouched beauty. Ascend from open, breathtaking viewpoints expanding over acres of lush landscape and overlooking the Huleia River Valley. Your knowledgeable tour guides will delve into a variety of plant life, historic landmarks, and a few blockbuster movie spots including Kong: Skull Island, Pirates of the Caribbean, Outbreak, and Indiana Jones. Delight in a short hike, descending to a hidden waterfall and bamboo grove with great photo opportunities.
Skullcrawler Cave Tour
Skull Island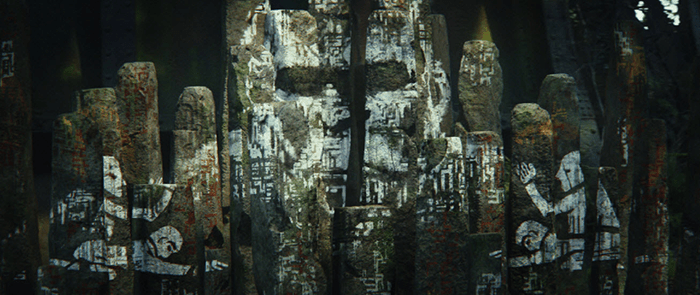 Extreme risk-takers can take an eerie descent into the otherworldly sinkholes of Skull Island, following the labyrinthine tunnels that are nesting grounds for the subterranean terror known as the Skullcrawlers. You'll travel deep beneath the island with head-mounted torches,  encountering falling boulders, noxious fumes and an apex predator that has evolved to hunt in total darkness. (Breathing apparatus included.)
And for your real-life adventure we suggest trying the…
Harrison's Cave Underground Tour
Harrison's Cave, Barbados
Delve into the mystical caverns of Harrison's Cave  for a fascinating tour through its cool, echoing halls. Check out the impressive stalactites and stalagmites formed by centuries of dripping, calcium-rich water, and gaze up over 50 feet to the soaring ceiling of the Great Hall. Hop off the tram to admire The Village, where a group of formations have fused into a crowd of columns standing guard over an emerald pool. After emerging from the stony stillness of the ancient cave, spend some time exploring the cliff and valley trails in the area, admire the tropical plants and flowers, and keep your eyes peeled for a green monkey in the treetops.
What otherworldly activity would you want to experience?
Check out more about Kong: Skull Island with these articles:
Stories from Skull Island
Plan your own Skull Island adventure