By Heather McManus, on October 21, 2019
5 Reasons Carnival Cruise Line May Be Right For You
Founded in 1972 and creator of The Fun Ships, Carnival Cruise Line is one of the most well-known cruise brands in the world. But how do you know if it's the right fit for your first or next cruise? If you're looking for a fun-filled vacation at great value, Carnival delivers all this and more. With brand new ships on the way boasting some impressive onboard amenities (like the first roller coaster at sea!), Carnival might just be everything you're looking for. Here are five reasons why Carnival Cruise Line could be right for you.
1. If you're looking for a great deal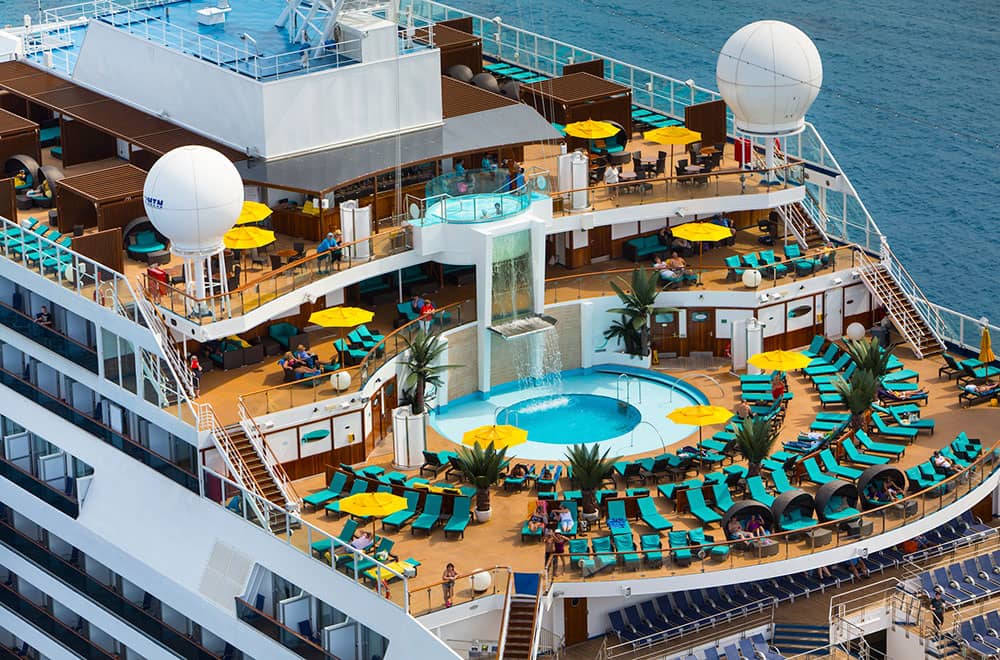 There's no shame in bargain hunting, especially when it comes to booking travel! Spending less on your base fare means more to spare on things like shore excursions, onboard experiences, souvenirs, or even your next vacation! Carnival Cruise Line is known for offering budget-friendly fares starting at $80 per person, per night, and sometimes even less if booked during promotional periods.
Even with cheaper fares, you'll still find all the same inclusions as on other popular lines, like all-you-can eat food, entertainment and activities. There are even a few extras you won't find on other lines like complementary access to the Serenity adults-only retreat and one of the last free soft-serve ice cream machines at sea! For the best rates on Carnival cruises, plan to travel outside school holiday times like late December or spring break.
2. If you want to drive to your cruise
If budget is important to you, you'll also likely prefer to drive to your cruise departure port to save the cost of airfare. Carnival cruises are incredibly drive-to friendly with sailings leaving from 18 different US embarkation ports in 11 different states. That's more than any other cruise line!
In addition to the common cruise starting points in Florida, California or Texas, Carnival Cruise Line also exclusively offers sailings departing from Mobile, Alabama, Long Beach, California, Charleston, South Carolina and Norfolk, Virginia. It is also one of two popular cruise lines offering cruises from Baltimore, MD. With Carnival cruises embarking from so many different parts of the US, driving to your cruise has never been easier.
3. If you're short on time
Spending an entire week of your hard-earned vacation days on a cruise can be a lot to ask, especially if you're a first-time cruiser. Luckily, Carnival Cruise Line offers tons of three to five-night cruises that let you try out your first vacation at sea without using up half your holidays.
Over the course of a long weekend you can take a quick jaunt to Ensenada, Mexico from California or enjoy a brief visit to Nassau in The Bahamas from Florida. These short sailings are a fantastic way to get a taste for cruising and have a fun experience in a different country with a minimal investment of time and money.
4. If you're looking to chill out
If relaxation is top priority for your cruise vacation, Carnival Cruise Line offers both traditional and unique opportunities to do just that with plenty of onboard venues dedicated to 'me time'. Find all your typical spa favorites at the 20,000 square foot Cloud 9 Spa – from facials to body wraps – or take your zen session to the next level with the thalassotherapy mineral pool or even an acupuncture treatment!
Come evening, you can chill out at Carnival's Library Bar, a literary haven where you can grab the latest fiction, play a board game or pour yourself a glass of wine on demand from one of the library's state-of-the-art wine dispensers!  Carnival's newest ship, Mardi Gras, will include Loft 19, an exclusive area designed for relaxation featuring reservable cabanas, a private infinity pool and concierge service delivering chilled towels and fresh fruit on demand.
5. If you want a variety of complementary dining options 
Cruising is famous for offering a vast assortment of delicious and memorable dining experiences and Carnival is no exception. While many cruise lines charge extra for restaurants outside of the main dining room, buffets, and pool-side burger joints, Carnival offers an impressive range of options included with your base fare. Experience the Mexican flavors at Blue Iguana Cantina (try the breakfast burrito here if you're tired of the morning buffet) or hit the International Food Plaza for an assortment of culinary delights from 10 different international destinations!
Carnival Cruise Line boasts not one, but two different restaurants created by Guy Fieri including the favorite Guy's Burger Joint and Guy's Pig and Anchor where BBQ buffs can indulge in traditional smokehouse delights like championship pork butt and smoked andouille sausage for lunch. If you do choose to enjoy a sit-down dinner in Carnival's main dining room, make sure to order the melting chocolate cake dessert! It's to die for.
With 25 Fun Ships (and growing) to choose from, each Carnival ship offers unique amenities and itineraries that appeal to many different cruisers. We hope you found this post helpful in determining whether Carnival Cruise Line is the right fit for your travel style!