By Expedia Local Expert, on June 24, 2018
Travel back in time with cultural and historical reenactments
Train as a Roman gladiator on the Appian Way, learn to throw a ninja star in 17th Century Japan, and hitch a ride on a stagecoach for a Wild West gunfight in Tombstone, Arizona. You can choose to enjoy a multi-course dinner and a show in baroque style like refined European nobles or bang your table with a beer stein as a belly dancer twirls in an authentic medieval pub. Whether you're a history buff on the hunt for fun or a family looking to inject your next vacation with a bit more substance, here are 8 of our favorite ways to relive history first hand.
The Wild West in Tombstone, Arizona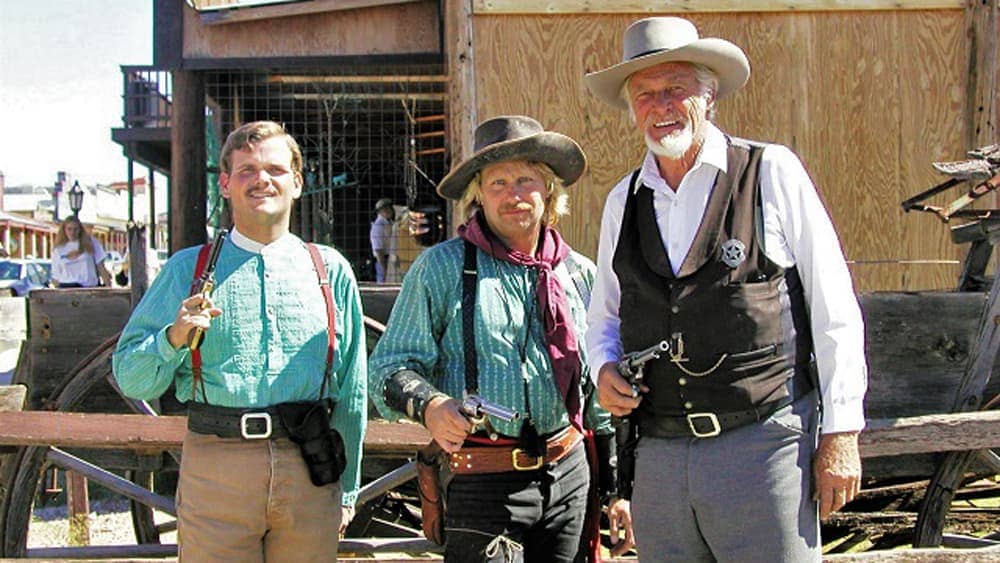 Bang, bang! Shots ring out as you watch a black-clad outlaw fall to the dust at the notorious OK Corral in Tombstone, Arizona. Walk the same streets as Wyatt Earp and Doc Holliday in this former mining boomtown that gives you the illusion of stepping into your favorite Western flick. Dodge stagecoaches rumbling past, grab a drink at the saloon, and settle in for frequent shootouts that break out 3 times a day. Buy your own Stetson cowboy hat at one of the many town shops and don't forget to pay your respects at Boothill Graveyard where rustlers and sheriffs lay buried with their boots still on.
Baroque Dinner Gala & Concert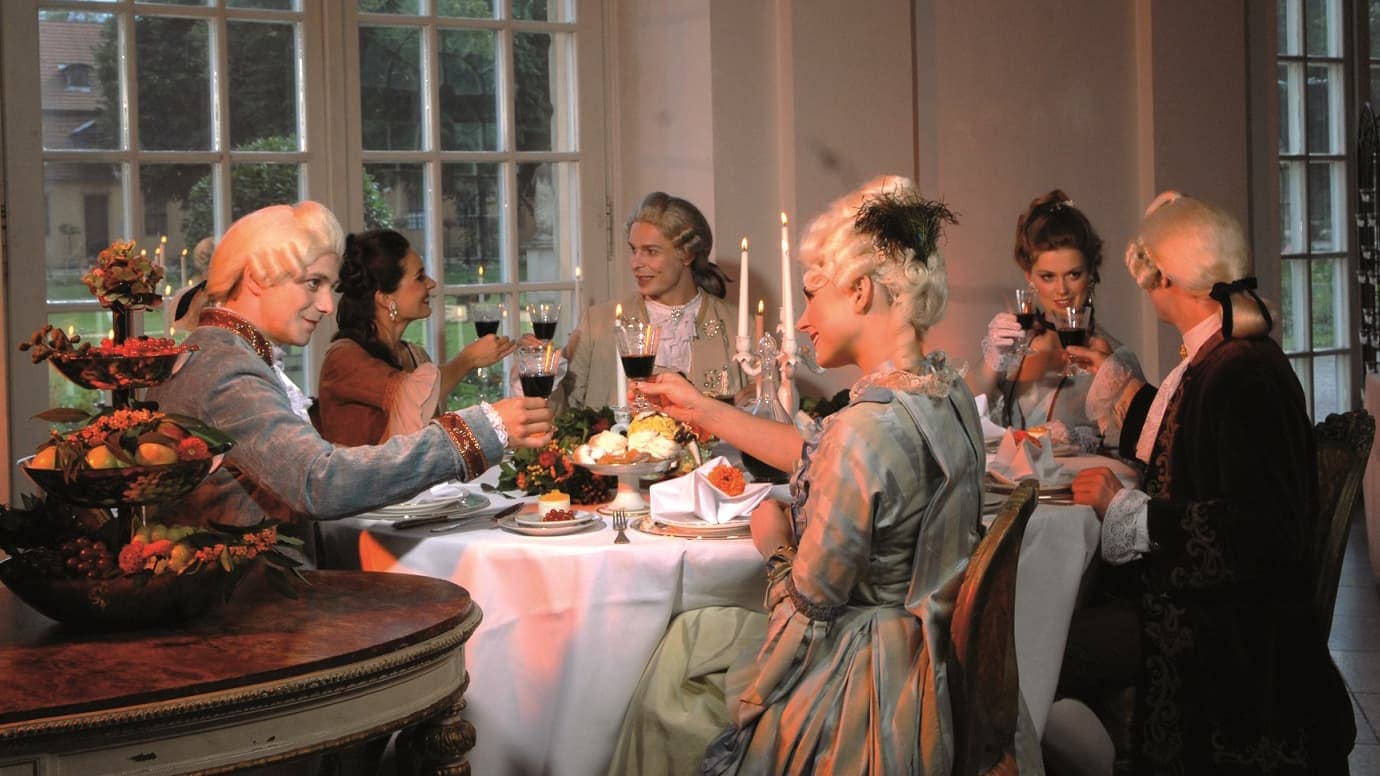 In Berlin's Charlottenburg Palace, the silken sounds of violin strings and trills of soprano singers create a magical evening that is sure to make you feel like 17th-century European aristocracy. Your night begins in the elegant Orangery with a scrumptious 3-course gala dinner crafted to complement the evening's entertainment. Dressed in layered satin, an abundance of lace and ribbons, and powdered white wigs, the Berlin Residence Orchestra regales you with the works of celebrated classical composers like Bach, Handel, and Mozart for an unforgettable experience.
Authentic Medieval Dinner
Watch grizzled musicians play medieval tunes on historically-accurate instruments, see a mesmerizing belly dancer shaking her hips while balancing a sword on her head, and feel the heat of a fire breather spewing flames. Descend to the depths of an authentic 14th-century pub in Prague for a hardy dinner and spellbinding entertainment. In the basement level, human skulls grin down from the vaulted ceiling and wavering candles illuminate the rough stone walls. Enjoy dinner on large earthenware plates heaped with delectable dishes like roasted potatoes, crusty bread, and turkey drumsticks the size of your arm. Tip back a frothing stein of beer and settle in for a night of wonderfully bizarre medieval entertainment.
China Folk Culture Village
Watch Genghis Khan and riders on horseback battle archers and sword fighters at the China Folk Culture Village in Shenzhen. This theme park represents 22 of China's 56 different ethnic groups with replica villages and cultural performances from across the country. Sample the centuries-old recipes of different cultures from food vendors, compare architectural styles as you wander through historic recreated houses, and admire traditional handicrafts like the embroidery of the Wei people and Miao batik techniques.
George Washington's Mount Vernon Estate
George Washington's dentures weren't made of wood, but the first president of the United States did run a successful whiskey business. See his actual chompers and walk through a fully-functioning recreation of his distillery and gristmill at George and Martha Washington's Mount Vernon Estate. Tour the 18th-century mansion, watch a blacksmith working at a glowing forge, and relax in one of Washington's green gardens. Interactive exhibits and life-sized dioramas recreate significant moments of the Revolutionary War and bring the legacy of the first president to life.
Become a Roman Gladiator
Don a red tunic, cinch your rope belt, and pick up your wooden training sword—this is gladiator school! Run by reenactors from the Historic Group of Rome, you'll start by trying on various styles of armor in the museum while learning about different artifacts. Out in the training yard, you'll warm up with an obstacle course before taking a stab at sword fighting, spear throwing, combat techniques, and tactical shield usage. Located on the Appian Way not far from the Colosseum, this small-group, interactive history lesson is perfect for kids and kids at heart who want to fight their way into the past.
Medieval Times Dinner & Tournament
Trumpet blasts herald you into the grand arena for a royal banquet and Medieval pageantry in a recreated castle in Toronto, Canada. On this 11th-century outing, you can watch jousters shatter their lances and listen to steel clash of swords ring out as valiant knights duel for the favor of the king. Feast on a 4-course dinner in pre-silverware Medieval fashion, cheer on your favorite knight, and watch beautiful horses display their athleticism while the royal falconer's fierce birds soar.
Japan's Edo Period
A shopkeeper wearing traditional Edo Period garb bows welcomes you to Edo Wonderland as steely samurais walk by with katanas at their side. Join in on the fun by dressing in a princess' kimono, samurai garb, or the black clothing of a ninja and set out on your own to freely explore this recreated village. Interact with townsfolk of all different occupations and social classes, watch rival ninjas fight on stage at one of the many theater performances, and keep an eye out for elegant courtesans dressed in colorful silks making a graceful procession down the street. Master the art of throwing a ninja star, navigate a temple haunted with Japanese ghosts, and grab some grilled street food on a stick in this picturesque, family-friendly park.