By Expedia Team, on November 23, 2019
Cruising 101: What to expect on your first cruise
5 common cruise myths dispelled
If everything you know about cruising comes from The Love Boat, it's probably time to take another look at everything a modern cruise vacation has to offer. Outdated stereotypes about vacations at sea are surprisingly widespread and without the proper education, you could be making a lot of false assumptions about what to expect on your first cruise.
In this article, I'll dispel five common myths about cruising and help you look like a cruising pro, even if you're a first-timer.
1. You can pack whatever you want in your cruise luggage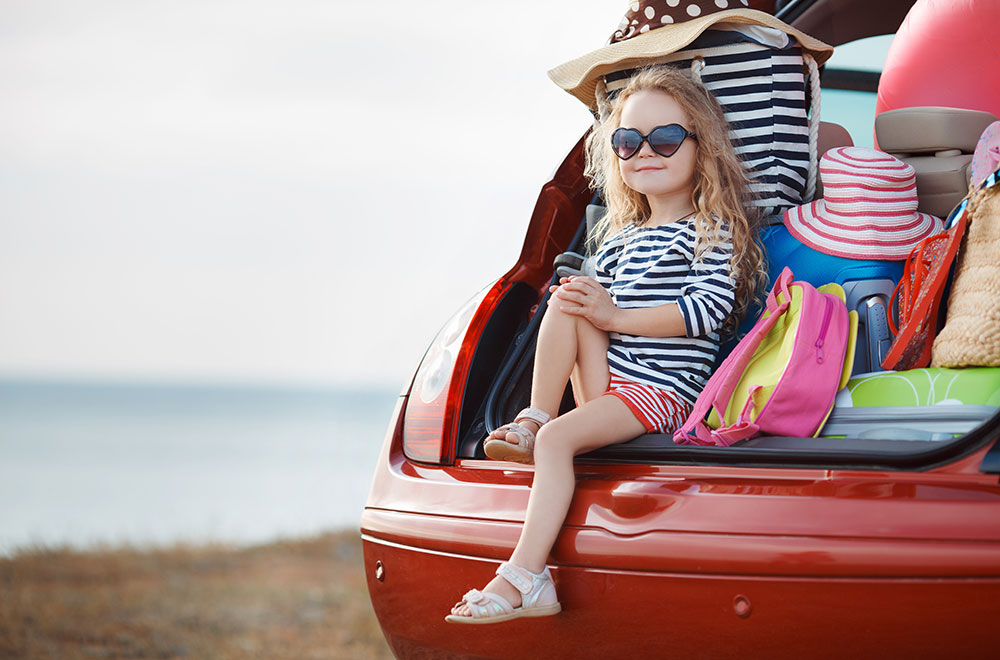 Yes, cruise ships are much larger than airplanes, but that doesn't mean you can bring whatever you want onboard just because you drove your 50 foot RV to the port. While cruise lines don't technically limit the number of bags you can bring onboard, they do encourage guests to bring a 'reasonable' amount of luggage and will require it to fit through a standard x-ray machine. That means you should definitely leave your bikes, surfboards, pets, and large camping coolers at home. As a general rule, don't bring anything on a cruise that you wouldn't bring on an airplane, including weapons, sharp objects, and medical marijuana.
Liquids are one area where cruise line and airline restrictions differ. While you don't need to worry about getting your shampoo into those tiny 100ml bottles for a cruise, you will be limited on the number of beverages you can bring on the ship, including water. Most cruise lines will allow guests over 21 to bring one bottle of wine or champagne onboard per person to be enjoyed in your stateroom, as long as it's fully sealed and screened at embarkation. Any alcoholic beverages purchased while in port or in the ship's onboard shops will be safely stored for you until the end of the cruise when you'll pick it up as you disembark the ship.
Luggage restrictions do vary somewhat by cruise line so make sure to check in advance what's allowed in order to avoid delays at embarkation. See below for links to the policies for some of the major lines.
2. You have to eat at set times on cruises
Dining has become a lot more flexible since the early days of cruising. As cruise ships got larger and cuisine became a more integral part of travel, the number onboard dining options for cruisers started to expand. With poolside pizza joints, brand name diners, elegant dining rooms, and specialty restaurants offering multi-course feasts, you'll have a hard time fitting in all of these culinary experiences during a week-long cruise.
Whether you opt for room service or the buffet, you can find food on a cruise any time of day and there's absolutely no limit on how much you can eat (pack your stretchy pants folks!). With the exception of specialty restaurants (which charge a cover fee to access anything on the menu), all these dining experiences are included with your cruise fare. If you really loved that 6oz sirloin you just had for dinner, feel free to ask for another–free of charge.
While there are many enticing options, the majority of cruisers choose to enjoy dinner in the complimentary main dining room each night. On most cruise lines, this option does require you to choose either the early (around 6pm) or late (around 8pm) dining time for the duration of your cruise. For those who love routine, this is a great option offering a guaranteed reservation, the same table each night, and even the same wait staff who will make a point of remembering your name.
Not into commitment? Norwegian Cruise Line has done away with set dining times altogether as part of their Freestyle Cruising philosophy and many other lines have followed suit with an 'anytime' dining option available for a limited number of guests. You'll still need to pre-register for this flexible option and be prepared to wait for a table if the dining room is full upon arrival.
3. You have to dress up on cruise ships
Now that you know where to dine, the next question is, "What do I wear to dinner?". Just as air travel is no longer a dress-up affair, neither is cruising–for the most part. You're welcome to wear what you like in most areas of the ship, most of the time. The exceptions are the main dining rooms and specialty restaurants during dinner time. If you stroll in from the pool deck in your flip flops and bikini top, you'll likely be politely directed to a more casual dining venue.
On most nights of your cruise, a 'smart casual' look is more than adequate for the main dining room (think jeans and a nice shirt), however most cruise lines do still hold the occasional formal night (generally two during a seven-night cruise). This is your chance to sport your fanciest duds (suits and ties for men, cocktails dresses for ladies) and enjoy a special night out on the ship. If that sounds like a hassle to you, you're more than welcome to skip the formal dining venues on those nights and opt for the buffet or a burger.
The timing and guidelines around formal nights do vary by cruise line (and even by cruise ship) so it's best to check your itinerary before you start packing to know what to bring. Here are some handy links to the dress codes for some of the major cruise lines:
4. There's nowhere to exercise on a cruise ship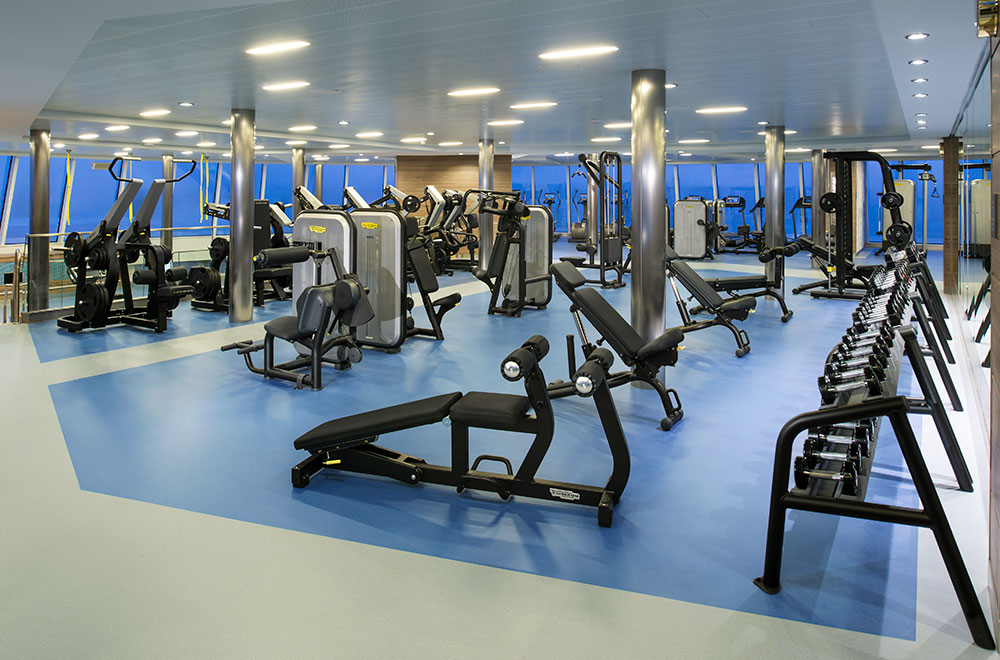 With all the eating happening onboard, it might not be a bad idea to burn a few calories in between meals. The tiny cruise ship gym is a thing of the past and today's modern ships have made health and wellness a central part of the cruise experience. You'll find all the standard fitness equipment onboard that you would at your gym back home, except these treadmills come with epic ocean views! Nearly every ship has a covered, outdoor track on one of the upper decks which you can use for your morning runs or leisurely seaside strolls.
As fitness trends evolve on land, you'll find that they extend to the world of cruising as well with new and exciting workout options being introduced all the time. You'll find Zumba classes on Celebrity Cruises and TRX on Carnival ships. Norwegian offers cardio-boxing through its Fight Klub classes and some Royal Caribbean ships even have full-size boxing rings. The spin phenomenon has hit the sea too with several cruise lines now offering classes through Flywheel, a workout named one of Oprah's favorite things in 2019!
Just getting around today's cruise ships can be a workout in itself so don't forget to pack comfortable walking shoes. To give you a sense of scale, the world's largest cruise ship, Symphony of the Seas is 18 decks high and spans nearly four football fields from bow to stern! If you don't have time to hit the gym, opting to take the stairs rather than the elevator can be a great way to burn some calories en route to your next activity.
5. Everything's included with your cruise fare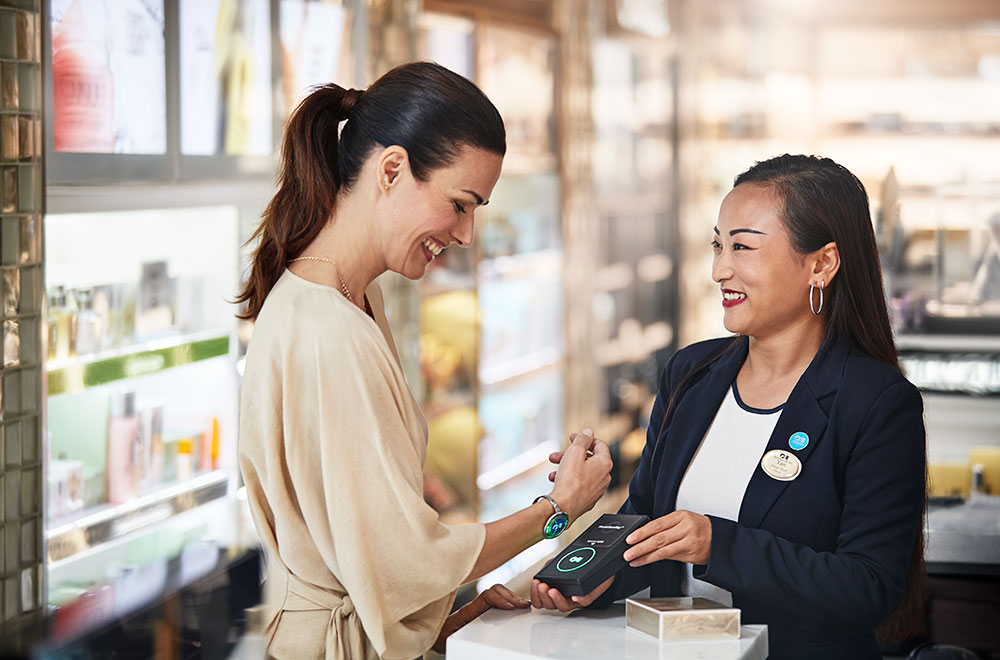 Although there's plenty that is included with your cruise fare, first-timers can often be caught off-guard by items that incur an upcharge on the ship. Those who swipe their room card at every bar, Starbucks and soda shop onboard without a second thought could find themselves with a hefty bill to pay at the end of their cruise. Unlike an all-inclusive land vacation, things like soda, bottled water, specialty coffees and alcoholic beverages are not included with the typical cruise fare.
Automatic gratuities can be another surprise for new cruisers who are used to tipping service staff at their leisure. Cruisers can expect to see a gratuity of $12 to $16 USD per guest, per day added to your final invoice, which is then pooled and distributed to the onboard staff (including those you never see). This can be a significant, unforeseen cost, especially on longer cruises.
The good news is that this end-of-cruise shock can all be avoided with a little pre-planning. Beverage packages are available to purchase in advance of your cruise and generally come in a variety of options depending on what and how much you plan to consume. Pre-paid gratuities, beverage packages and onboard credits are also often offered by cruise lines as booking incentives during certain times of year (especially January-March), which can lead to serious savings on the overall cost of your cruise. See my article on First Time Cruiser Tips for a more detailed list of what's included with your cruise fare.
With so much variety onboard, modern cruising truly does offer something for every type of traveler. You can choose to dine on a set schedule each day, or feast at any number of onboard eateries at your leisure. You can choose to dress up in your finest linens or sport your beachwear all day long. You can choose to keep up your usual fitness routine from home, or take a break and relax. It's all up to you. For more helpful tips on what to expect on your first cruise, see my other articles below in this series: