Overview of La Creole Beach Hôtel & Spa
Choose dates to view prices
Classic Palm, 2 Double Beds

Photos of Classic Palm, 2 Double Beds

3.9/5 guest room rating

Room amenities

301 sq ft

Sleeps 4

2 Double Beds

More details

Room information

Bed details

Sleeps

Max people: 4Max adults: 3Max children: 2

Room details

2 Double Beds

301-sq-foot room with a balcony

Internet - WiFi

Entertainment - LCD television with satellite channels

Food & Drink - Mini-fridge and room service (limited hours)

Sleep - Premium bedding and blackout drapes/curtains

Bathroom - Private bathroom, bathtub or shower, free toiletries, and a hair dryer

Practical - Safe, desk, and access to in-room childcare; free rollaway/extra beds and free cribs/infant beds available on request

Comfort - Climate-controlled air conditioning and daily housekeeping

Need to Know - Bed sheets not available

Non-Smoking, renovated in November 2016

Connecting/adjoining rooms can be requested, subject to availability

Room, 1 King Bed, Terrace, Ocean View

Photos of Room, 1 King Bed, Terrace, Ocean View

Room amenities

301 sq ft

Ocean view

Sleeps 3

1 King Bed

More details

Room information

Bed details

Sleeps

Max people: 3Max adults: 2Max children: 1

Room details

1 King Bed

301-sq-foot room, balcony with ocean views

Internet - WiFi

Entertainment - LCD television with satellite channels

Food & Drink - Mini-fridge and room service (limited hours)

Sleep - Premium bedding and blackout drapes/curtains

Bathroom - Private bathroom, bathtub or shower, free toiletries, and a hair dryer

Practical - Safe, desk, and access to in-room childcare; free rollaway/extra beds and free cribs/infant beds available on request

Comfort - Climate-controlled air conditioning and daily housekeeping

Need to Know - Bed sheets not available

Non-Smoking, renovated in November 2016

Connecting/adjoining rooms can be requested, subject to availability

Room, 1 King Bed, Ocean View

Photos of Room, 1 King Bed, Ocean View

4.4/5 guest room rating

Room amenities

301 sq ft

Ocean view

Sleeps 3

1 King Bed

More details

Room information

Bed details

Sleeps

Max people: 3Max adults: 2Max children: 1

Room details

1 King Bed

301-sq-foot room, balcony with ocean views

Internet - WiFi

Entertainment - LCD television with satellite channels

Food & Drink - Mini-fridge and room service (limited hours)

Sleep - Premium bedding and blackout drapes/curtains

Bathroom - Private bathroom, bathtub or shower, free toiletries, and a hair dryer

Practical - Safe, desk, and access to in-room childcare; free rollaway/extra beds and free cribs/infant beds available on request

Comfort - Climate-controlled air conditioning and daily housekeeping

Need to Know - Bed sheets not available

Smoking And Non-Smoking, renovated in November 2016

Connecting/adjoining rooms can be requested, subject to availability

Classic Room, 2 Double Beds

Photos of Classic Room, 2 Double Beds

4.4/5 guest room rating

Room amenities

301 sq ft

Sleeps 4

2 Double Beds

More details

Room information

Bed details

Sleeps

Max people: 4Max adults: 3Max children: 2

Room details

2 Double Beds

301-sq-foot room with a balcony

Internet - WiFi

Entertainment - LCD television with satellite channels

Food & Drink - Mini-fridge and room service (limited hours)

Sleep - Premium bedding and blackout drapes/curtains

Bathroom - Private bathroom, bathtub or shower, free toiletries, and a hair dryer

Practical - Phone, safe, and desk; free rollaway/extra beds and free cribs/infant beds available on request

Comfort - Climate-controlled air conditioning and daily housekeeping

Accessibility - Wheelchair accessible, wheelchair-width doorways, and roll-in shower

Need to Know - Bed sheets not available

Smoking And Non-Smoking, renovated in November 2016

Connecting/adjoining rooms can be requested, subject to availability

Superior Double Room, 1 King Bed

Photos of Superior Double Room, 1 King Bed

3.9/5 guest room rating

Room amenities

269 sq ft

Sleeps 3

1 King Bed

More details

Room information

Bed details

Sleeps

Max people: 3Max adults: 2Max children: 1

Room details

1 King Bed

269-sq-foot room, balcony with garden views

Internet - WiFi

Entertainment - LCD television with satellite channels

Food & Drink - Mini-fridge and room service (limited hours)

Sleep - Premium bedding and blackout drapes/curtains

Bathroom - Private bathroom, bathtub or shower, free toiletries, and a hair dryer

Practical - Safe, desk, and access to in-room childcare; free rollaway/extra beds and free cribs/infant beds available on request

Comfort - Climate-controlled air conditioning and daily housekeeping

Accessibility - Wheelchair accessible, wheelchair-width doorways, and roll-in shower

Need to Know - Bed sheets not available

Smoking And Non-Smoking, renovated in November 2016

Connecting/adjoining rooms can be requested, subject to availability

Duplex, 1 King Bed with Sofa bed

Photos of Duplex, 1 King Bed with Sofa bed

Room amenities

603 sq ft

Sleeps 4

1 King Bed and 1 Double Sofa Bed

More details

Room information

Bed details

Sleeps

Max people: 4Max adults: 3Max children: 2

Room details

1 King Bed and 1 Double Sofa Bed

603-sq-foot room, balcony with garden views

Internet - WiFi

Entertainment - LCD television with satellite channels

Food & Drink - Mini-fridge, microwave, and room service (limited hours)

Sleep - Premium bedding and blackout drapes/curtains

Bathroom - Private bathroom, bathtub or shower, free toiletries, and a hair dryer

Practical - Safe, desk, and access to in-room childcare; free rollaway/extra beds and free cribs/infant beds available on request

Comfort - Climate-controlled air conditioning and daily housekeeping

Need to Know - Bed sheets not available

Non-Smoking, renovated in November 2016

Connecting/adjoining rooms can be requested, subject to availability

Superior Room, 2 double beds, Terrace

Photos of Superior Room, 2 double beds, Terrace

Room amenities

301 sq ft

Sleeps 4

2 Double Beds

More details

Room information

Bed details

Sleeps

Max people: 4Max adults: 2Max children: 2

Room details

2 Double Beds

301-sq-foot room, balcony with garden views

Internet - WiFi

Entertainment - LCD television with satellite channels

Food & Drink - Mini-fridge and room service (limited hours)

Sleep - Premium bedding and blackout drapes/curtains

Bathroom - Private bathroom, bathtub or shower, free toiletries, and a hair dryer

Practical - Safe, desk, and access to in-room childcare; free rollaway/extra beds and free cribs/infant beds available on request

Comfort - Climate-controlled air conditioning and daily housekeeping

Need to Know - Bed sheets not available, no cribs (infant beds) or rollaway/extra beds available

Non-Smoking, renovated in November 2016

Connecting/adjoining rooms can be requested, subject to availability

Junior Suite, 1 King Bed

Photos of Junior Suite, 1 King Bed

Room amenities

334 sq ft

Partial ocean view

Sleeps 3

1 King Bed

More details

Room information

Bed details

Sleeps

Max people: 3Max adults: 2Max children: 1

Room details

1 King Bed

334-sq-foot room, balcony with partial ocean views

Layout - Separate sitting area

Internet - WiFi

Entertainment - LCD television with satellite channels

Food & Drink - Mini-fridge and room service (limited hours)

Sleep - Premium bedding and blackout drapes/curtains

Bathroom - Private bathroom, bathtub or shower, free toiletries, and a hair dryer

Practical - Phone, safe, and desk; free rollaway/extra beds and free cribs/infant beds available on request

Comfort - Climate-controlled air conditioning and daily housekeeping

Need to Know - Bed sheets not available

Smoking And Non-Smoking, renovated in November 2016

Connecting/adjoining rooms can be requested, subject to availability

Room, 2 Double Beds, Terrace, Ocean View

Photos of Room, 2 Double Beds, Terrace, Ocean View

Room amenities

301 sq ft

Ocean view

Sleeps 4

2 Double Beds

More details

Room information

Bed details

Sleeps

Max people: 4Max adults: 3Max children: 2

Room details

2 Double Beds

301-sq-foot room, balcony with ocean views

Internet - WiFi

Entertainment - LCD television with satellite channels

Food & Drink - Mini-fridge and room service (limited hours)

Sleep - Premium bedding and blackout drapes/curtains

Bathroom - Private bathroom, bathtub or shower, free toiletries, and a hair dryer

Practical - Safe, desk, and access to in-room childcare; free rollaway/extra beds and free cribs/infant beds available on request

Comfort - Climate-controlled air conditioning and daily housekeeping

Accessibility - Wheelchair accessible, wheelchair-width doorways, and roll-in shower

Need to Know - Bed sheets not available

Non-Smoking, renovated in November 2016

Connecting/adjoining rooms can be requested, subject to availability

Junior Suite, 1 King Bed, Ocean View (Superior)

Photos of Junior Suite, 1 King Bed, Ocean View (Superior)

4.2/5 guest room rating

Room amenities

334 sq ft

Ocean view

Sleeps 3

1 King Bed

More details

Room information

Bed details

Sleeps

Max people: 3Max adults: 2Max children: 1

Room details

1 King Bed

334-sq-foot room, balcony with ocean views

Layout - Separate sitting area

Internet - WiFi

Entertainment - LCD television with satellite channels

Food & Drink - Mini-fridge and room service (limited hours)

Sleep - Premium bedding and blackout drapes/curtains

Bathroom - Private bathroom, bathtub or shower, free toiletries, and a hair dryer

Practical - Safe, desk, and access to in-room childcare; free rollaway/extra beds and free cribs/infant beds available on request

Comfort - Climate-controlled air conditioning and daily housekeeping

Need to Know - Bed sheets not available

Smoking And Non-Smoking, renovated in November 2016

Connecting/adjoining rooms can be requested, subject to availability

Room, 2 Double Beds, Ocean View

Photos of Room, 2 Double Beds, Ocean View

4.3/5 guest room rating

Room amenities

301 sq ft

Ocean view

Sleeps 4

2 Double Beds

More details

Room information

Bed details

Sleeps

Max people: 4Max adults: 3Max children: 2

Room details

2 Double Beds

301-sq-foot room, balcony with sea views

Internet - WiFi

Entertainment - LCD television with satellite channels

Food & Drink - Mini-fridge and room service (limited hours)

Sleep - Premium bedding and blackout drapes/curtains

Bathroom - Private bathroom, bathtub or shower, free toiletries, and a hair dryer

Practical - Phone, safe, and desk; free rollaway/extra beds and free cribs/infant beds available on request

Comfort - Climate-controlled air conditioning and daily housekeeping

Need to Know - Bed sheets not available

Smoking And Non-Smoking, renovated in November 2016

Connecting/adjoining rooms can be requested, subject to availability

Superior Room, 2 Double Beds

Photos of Superior Room, 2 Double Beds

3.8/5 guest room rating

Room amenities

269 sq ft

Sleeps 4

2 Double Beds

More details

Room information

Bed details

Sleeps

Max people: 4Max adults: 3Max children: 2

Room details

2 Double Beds

269-sq-foot room, balcony with garden views

Internet - WiFi

Entertainment - LCD television with satellite channels

Food & Drink - Mini-fridge and room service (limited hours)

Sleep - Premium bedding and blackout drapes/curtains

Bathroom - Private bathroom, bathtub or shower, free toiletries, and a hair dryer

Practical - Safe, desk, and access to in-room childcare; free rollaway/extra beds and free cribs/infant beds available on request

Comfort - Climate-controlled air conditioning and daily housekeeping

Need to Know - Bed sheets not available

Smoking And Non-Smoking, renovated in November 2016

Connecting/adjoining rooms can be requested, subject to availability

Superior Palm, 1 King Bed

Photos of Superior Palm, 1 King Bed

4/5 guest room rating

Room amenities

269 sq ft

Sleeps 3

1 King Bed

More details

Room information

Bed details

Sleeps

Max people: 3Max adults: 2Max children: 1

Room details

1 King Bed

269-sq-foot room, balcony with garden views

Internet - WiFi

Entertainment - LCD television with satellite channels

Food & Drink - Mini-fridge and room service (limited hours)

Sleep - Premium bedding and blackout drapes/curtains

Bathroom - Private bathroom, bathtub or shower, free toiletries, and a hair dryer

Practical - Safe, desk, and access to in-room childcare; free rollaway/extra beds and free cribs/infant beds available on request

Comfort - Climate-controlled air conditioning and daily housekeeping

Need to Know - Bed sheets not available

Non-Smoking, renovated in November 2016

Connecting/adjoining rooms can be requested, subject to availability

Superior Room, 1 king bed, terrace

Photos of Superior Room, 1 king bed, terrace

Room amenities

301 sq ft

Sleeps 3

1 King Bed

More details

Room information

Bed details

Sleeps

Max people: 3Max adults: 2Max children: 2

Room details

1 King Bed

301-sq-foot room, balcony with garden views

Internet - WiFi

Entertainment - LCD television with satellite channels

Food & Drink - Mini-fridge and room service (limited hours)

Sleep - Premium bedding and blackout drapes/curtains

Bathroom - Private bathroom, bathtub or shower, free toiletries, and a hair dryer

Practical - Safe, desk, and access to in-room childcare; free rollaway/extra beds and free cribs/infant beds available on request

Comfort - Climate-controlled air conditioning and daily housekeeping

Need to Know - Bed sheets not available, no cribs (infant beds) or rollaway/extra beds available

Non-Smoking, renovated in November 2016

Connecting/adjoining rooms can be requested, subject to availability
Rating 5 - Excellent. 137 out of 452 reviews
Rating 4 - Good. 203 out of 452 reviews
Rating 3 - Okay. 69 out of 452 reviews
Rating 2 - Poor. 31 out of 452 reviews
Rating 1 - Terrible. 12 out of 452 reviews
3.9/5
Property conditions & facilities
Liked: Cleanliness, staff & service, amenities
Disliked: Property conditions & facilities
Stayed 7 nights in Feb 2020
Liked: Cleanliness, staff & service, amenities, property conditions & facilities
Stayed 2 nights in Feb 2020
Liked: Cleanliness, property conditions & facilities
Perfekte Lage zwischen eigenem Strand und mehreren hervorragenden einheimischen Bars und Restaurants unmittelbar außerhalb der Hotelanlage. Das Hotel hat eigenen Jet-Ski-Verleih ! Am Strand bei einem der Nachbarhotels kann man Rundflüge mit einem Ultra-Leichtflugzeug (Pilot 1 Passagier) buchen, zB 30min € 100.-. Generell kein Auto notwendig, es gibt einfach nicht wirklich etwas zu erkunden. Mit einem Boot kann man auch kleine, einsame Strände anfahren. Strände gibt es eigentlich nur im Süden und tw. Osten der Hauptinsel. Für Wanderer soll es sehr schöne Wege geben.
Stayed 7 nights in Feb 2020
Liked: Cleanliness, staff & service, amenities, property conditions & facilities
Great buffet breakfast and grounds. It would be better if more employees understood english. The bar didn't have a printed drink menu, making it awkward to order. Workout room was nice , but both treadmills needed service. Calling a taxi was clumsy and time consuming. The beach is pretty, but just OK. It has some rocks and sea grass on the floor once you get to a depth of about 4 feet. Very nice room. The pizza shack out by the beach is great. The marina is a short taxi ride away and offers some nice lively food choices along with nightlife. Water sports and a local seaplane sightseeing company is a plus. Attracts a nice family oriented crowd. Some good live musical entertainment on most days.
Stayed 3 nights in Feb 2020
Liked: Cleanliness, room comfort
Relaxed Trip to Guadeloupe
My stay was good. I spent 4 nights for a vacation alway from the US. I enjoyed my relaxed stay and options for excursions and service at the desk was adequate. I would definitely return My suggestions would be a guest meeting during the day for different options. This help to make the experience much better for both native French and non-French speaking guests.
Stayed 4 nights in Dec 2019
Stay in the know with the Expedia app
Get real-time notifications, view your trip details, and access mobile-only deals.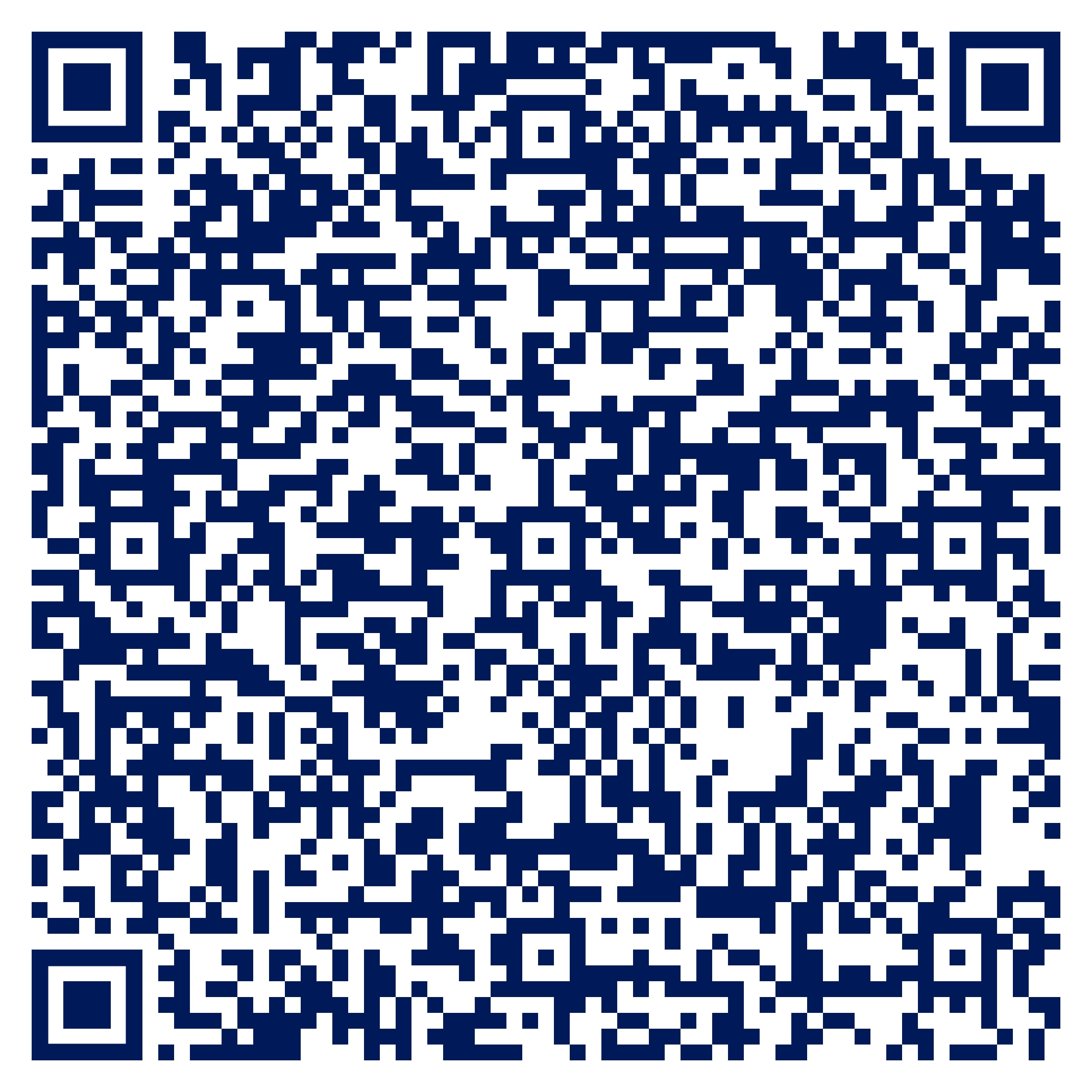 Scan the QR code