By Camille Meyers, on January 13, 2020
20 Travel Adventures for 2020
A new year means the chance to try new things. So, make 2020 your year of travel adventures. Kick off the brand-new decade by taking a thrilling paragliding flight in the Canary Islands, driving a racecar in Las Vegas, or learning to tango in Buenos Aires. It's time to update your bucket list with these 20 adventurous things to do in 2020.
1. Canyoning in Queenstown
Perfect for adventure travelers who want to do it all, canyoning (or canyoneering) is not your regular walk in the woods. Zipline off a cliff ledge, rappel down waterfalls, and dive into natural pools while canyoning near Queenstown, New Zealand. Explore gorgeous places you can't get to any other way. Expert guides ensure your route fits your comfort and fitness level.
2. Hot Air Balloon Travel Adventures for 2020
As the sun peeks over the horizon, take to the sky on a serene sunrise hot air balloon ride. From drifting over the temples of Bagan in Myanmar to floating above saguaro cacti in the Sonoran Desert of Arizona, there are plenty of amazing locations for hot air balloon adventures around the world. After your time in the sky, touch down for a traditional post-flight champagne toast.
3. Bioluminescent Kayak Tour in Cape Canaveral
In Cape Canaveral, Florida, experience one of nature's magical light displays while kayaking through a glowing lagoon at night. Each paddle stroke creates swirls of blue light in the dark water as microscopic plankton called dinoflagellates illuminate when touched. You may even see the glowing trails of wild dolphins or manatees as they swim past. This natural phenomenon occurs in only a few places in the world. Plan your trip to Florida for the summer to see peak bioluminescence.
4. Spelunking the Actun Tunichil Muknal (ATM) Cave in Belize
Enter the ancient Mayan underworld on an archaeological caving adventure in Belize's Actun Tunichil Muknal (ATM) Cave. Wade through the watery cave entrance, then click on your helmet light to illuminate your way deeper underground. Your expert guide leads you to a ledge covered in ancient Mayan artifacts, including pottery and the crystalized skeleton of a woman sacrificed more than a thousand years ago. You're sure to feel like Indiana Jones on this adventure in 2020.
5. Whitewater Rafting on the Pigeon River in Tennessee
Splash through thrilling Class III and IV whitewater rapids while rafting the Pigeon River not far from the family-fun capital of Pigeon Forge in Tennessee. Not for the faint of heart, this river course includes drops named Razor Blade, After Shave, and Lost Guide. Beginner rafters might want to start downstream for a more leisurely trip on the water.
6. Drive a Racecar in Las Vegas
Ready. Set. Go! The engine rumbles through you and the tires squeal as you zoom along a racetrack at up to 125 miles per hour (200 km/h). Live out your dream of driving a real racecar at the track in Las Vegas. Receive expert instruction and warm up with a 3-D simulator before getting behind the wheel and burning rubber.
7. Hike to Machu Picchu in Peru
While you could easily take a day trip by train to Machu Picchu, nothing quite matches the experience of trekking along the original Inca Trail. Hike through cloud forests and past vistas of snowcapped mountains on your way to the famous Incan city. Imagine emerging from your tent to watch the sun rise over Machu Picchu as you sip your morning coffee.
8. Desert Safari from Dubai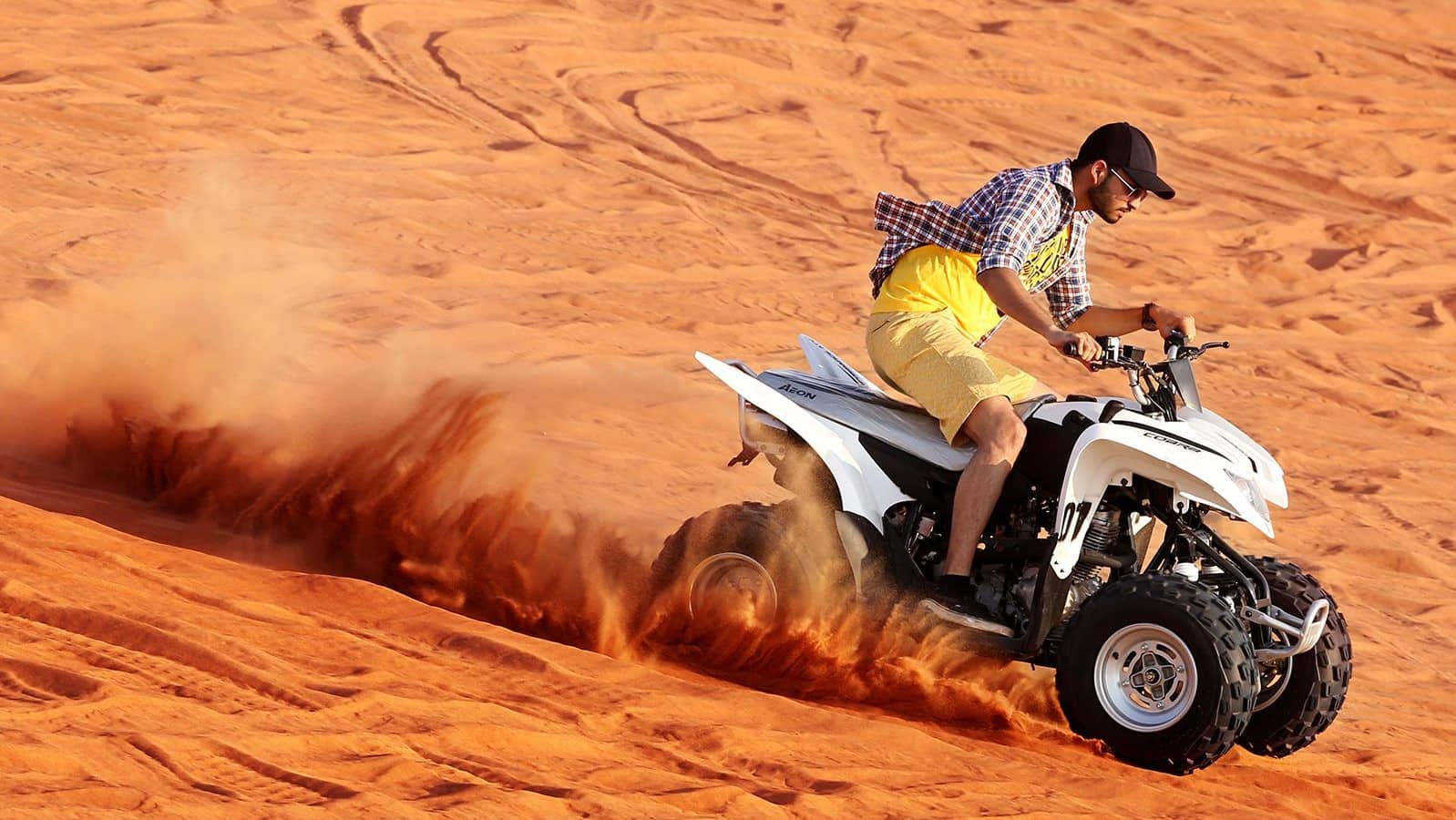 Head out to the sand dunes of the UAE from Dubai for an epic desert adventure in 2020. Surf down the slopes while sandboarding, traverse the desert on the back of a camel, and speed over dunes on an off-roading escape. Spend your evening relaxing in traditional Bedouin style as you eat a delicious Emirati meal and watch belly dancing and a fire show.
9. Archery Tag Adventure in Puerto Rico
Gear up with a bow and foam-tipped arrows, dash around obstacles, and aim for victory while shooting at opposing players and targets. If you ever wanted to feel like Katniss from The Hunger Games, Puerto Rico is the place to do it. Even beginners can join the game of archery tag after an included lesson and target practice.
10. Tango Lesson and Solar Eclipse 2020 Travel Adventures in Argentina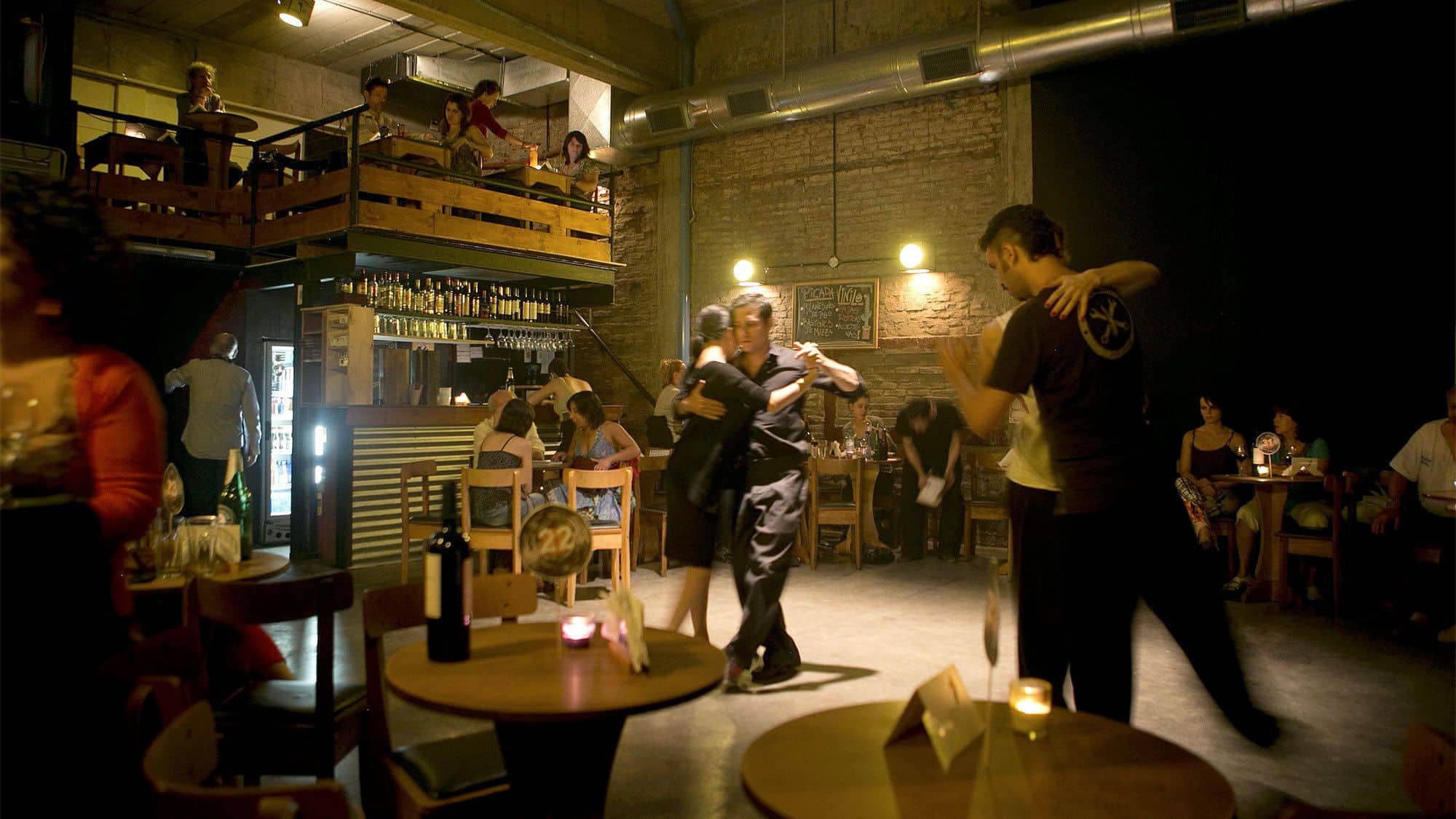 Learn the sensual dance of tango in its birthplace of Buenos Aries, Argentina. On your tango tour, visit two traditional milongas (dance halls) and partake in a group tango lesson led by professional dance instructors. Plan your trip to witness a total solar eclipse set to occur on December 14, 2020. Head south to the gorgeous mountainous landscape around San Martín de los Andes for the best solar eclipse viewing.
11. Horseback Riding Adventures for 2020
Get a new perspective on one of your favorite travel destinations with a horseback riding adventure in 2020. Clip-clop over the beautifully rugged terrain of Iceland on a sure-footed Icelandic horse. Or ride through the warm ocean waves on the back of a trusty steed in Jamaica. Whether you're a beginner or an equestrian expert, knowledgeable guides can match you with a horse to suit your riding level.
12. Stargazing in Hawaii
You've probably heard of Hawaii's spectacular sunsets. But after the sun goes down, the Big Island offers an even more brilliant light display if you know where to go. Have a local show you the way on a Volcanoes National Park and stargazing tour. After spending the day exploring old lava flows and black-sand beaches, head to a secluded location ideal for stargazing. With little light pollution in the area, the cosmos twinkles with stars, planets, and galaxies above you.
13. Truffle Hunting in the French Countryside
Get off the beaten path with a truffle-hunting adventure in Southern France. Head to an idyllic Provençal farm in Cadenet and meet your host among the olive groves, fig trees, and grapevines. With 2 truffle-sniffing dogs leading the way, search for the delectable mushrooms known as "black gold." Then, taste the richly exquisite flavor of freshly sliced truffles with cheese, buttered bread, and a glass of champagne.
14. Explore the Scottish Highlands
Between searching for the Loch Ness Monster, exploring historic castles, and feeling the wind on the Isle of Skye, the Scottish Highlands are packed with unforgettable travel adventures. Catch all the main sights on a 3-day Isle of Skye, Inverness and Highlands tour with a local guide. After drinking in the gorgeous mountain views, be sure to sample some Scotch whisky at a local distillery.
15. Dine in the Dark in Bangkok
Are you an adventurous eater? Embark on a unique culinary journey in Bangkok to awaken your senses while dining in the dark. In a pitch-black restaurant, visually impaired servers bring you a 4-course meal to surprise and delight your taste buds. Additionally, part of the proceeds from your visit go to the Foundation for the Blind in Thailand. Win-win!
16. Aurora Borealis Ice Float in Finland
Seeing the Northern Lights is high on many people's bucket lists, so make 2020 the year you accomplish it. The snow-covered realm of Rovaniemi in Finland is one of the best places to catch sight of the aurora borealis. For a once-in-a-lifetime experience, gear up in an insulated suit and float in an icy lake in the subarctic wilderness while watching the dancing lights above.
17. Capilano Suspension Bridge Park in Vancouver
Traverse the breathtaking 450-foot-long (137-m) suspension bridge that has wowed travelers since 1889 while exploring the Capilano Suspension Bridge Park in Vancouver, Canada. On some portions of the newer cantilevered Cliffwalk, nothing but glass separates you from the canyon below. Inhale the scent of pine trees as you walk at canopy height and appreciate the forest from a different angle.
18. Paragliding in the Canary Islands
Are you daring enough to hurl yourself off the highest peak in Spain and let the wind carry you while paragliding? This can be the year to face your fears in Teide National Park in the Canary Islands. Soar for 45 minutes with your expert tandem partner over the beautiful valley of La Ortava or the lovely Güimar Valley.
19. Rock Climbing Lesson in California
If you've ever wanted to try rock climbing, 2020 is the year to do it! Just outside of San Jose, California, strap on your helmet and lace up your shoes for a beginner rock climbing lesson in Castle Rock State Park. Learn the lingo, essential knots, and climbing techniques for your first ascent up a natural rockface. At the top, soak in the gorgeous views and bask in your sense of accomplishment.
20. Forge a Small Japanese Katana in Kyoto
Learn the ancient art of traditional Japanese katana forging from an accomplished swordsmith in Kyoto. During your hands-on smithing lesson, transform raw metal into a small blade you can easily take home in your (checked) suitcase. Japan is set to host the 2020 Olympic Games in Tokyo this summer, so be sure to book your accommodations and activities in advance.
If you can't travel this year, then check out these virtual tours you can do from the comfort of your home.
What travel adventures are you looking forward to in 2020?