By Expedia Guest Author, on December 15, 2016
2017 Global Air Travel Outlook: Expedia and Airlines Reporting Corporation Release Report on Worldwide Air Travel Trends and Pricing
Falling ticket prices and surging capacity yielding a bounty of flight options for today's traveler
BELLEVUE, Wash., December 15, 2016 – Expedia, Inc. (NASDAQ: EXPE), in partnership with Airlines Reporting Corporation (ARC) and other industry sources, today released a comprehensive study of worldwide air travel trends: New Heights for Air Travel. Expedia and ARC together conducted an original analysis of billions of data points to spot trends that the modern traveler can use to book with intelligence in 2017.
Collectively, New Heights for Air Travel reveals that two factors – falling ticket prices and surging capacity – suggest that 2017 could be a banner year for travelers taking to the skies, with more options to fly to more destinations for lower prices.
The report is an analysis of worldwide air travel data from January 1, 2016, through October 24, 2016. It presents several key takeaways for travelers:
Average Ticket Prices (ATPs) continue to drop around the world.
Generally, the best deals on airplane tickets can be found if the tickets are purchased on weekends, Sunday in particular, more than 21 days in advance.
In most parts of the world, trips with Saturday-night stays still are priced best.
Increased competition is a good thing for travelers; more flights from more airlines mean more options for consumers.
Bundling your travel products, for example, flight and hotel, by booking more than one at the same time can provide big savings.
"For today's traveler, this confluence of circumstances – more planes, lower prices, more destinations – is exceptional," said Greg Schulze, senior vice president commercial strategy and services, Expedia, Inc. "It means that the barriers to booking a dream trip are lowered. It also means that everyday travel – flights to see the family, work trips – are likely to be easier to book at a lower price. Expedia and ARC enjoy access to a wealth of data. Together, we are showing travelers that the travel possibilities for 2017 are almost limitless."
Chuck Thackston, ARC's managing director of enterprise information, commented: "Overall ticket prices continue their multi-year decline and we seen nothing in the near-term data to suggest a change in this trend, especially with the increase in airline seat capacity. As a company that has visibility into what travelers are actually buying, and the ability to apply sophisticated algorithms to make that information valuable and useful, ARC is delighted once again to partner with Expedia for this study. And what all the data show is no matter how you look at it, it's a great time to fly."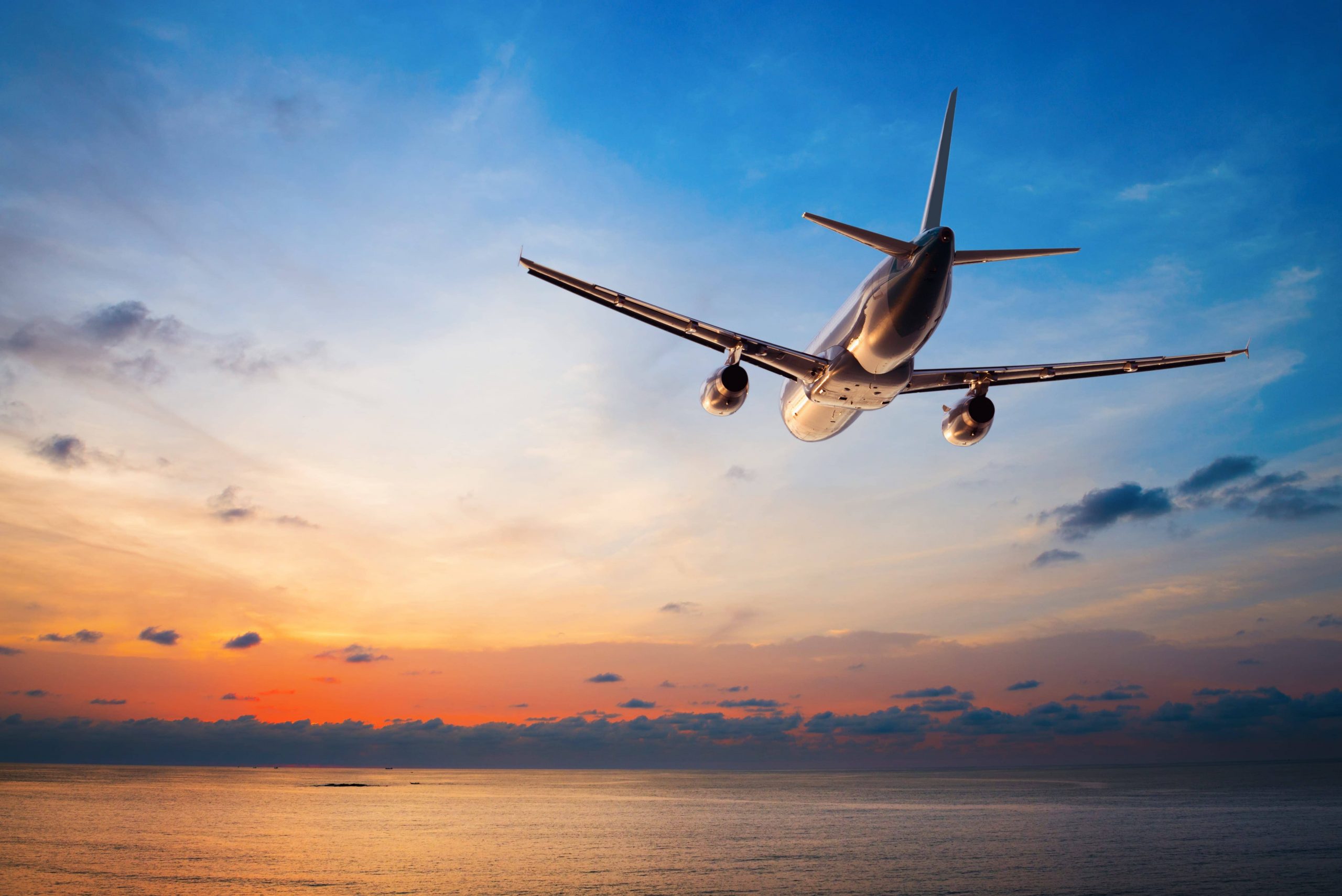 Economy ATPs falling worldwide
ATPs for economy round-trip and one-way tickets continued to drop throughout the year and now are at their lowest point since 2013.
Overall, from January 1 through October 24, 2016, ATPs for travel within a region declined, hovering around 4 percent drops for economy one-way tickets. In North America, ATPs declined approximately 6 percent for economy one-ways and about 5 percent for economy round-trips. To put these price drops in perspective, a round-trip ticket that cost $472 in 2015 cost $450 in 2016, a decrease of $22.
In Asia-Pacific, ATPs declined approximately 4 percent for economy one-ways and about 7 percent for economy round-trips. And in Europe, ATPs declined approximately 4 percent for both economy-one ways and economy round-trips.
Africa experienced the largest decrease on economy tickets during the January to October time frame – a decrease of 11 percent for round-trip tickets and a dip of 14 percent for one way.
Inter-regional flight prices also falling
New Heights for Air Travel reveals similar price drops for inter-regional travel from most regions to most other regions. The three itineraries with the biggest price drop include South America to Southeast Asia (31 percent drop), South America to Southern Europe (15 percent), and China to Southern Europe (also 15 percent). South America to North America (5 percent rise) and Japan to Northern Europe (1 percent rise) were the only two pairings that saw an overall increase in average fare for economy round-trip tickets in 2016.
Sunday is best to book
New Heights for Air Travel analyzed two aspects of when to book air travel: days of the week, and days in advance. Relative to days of the week, worldwide, weekends are the best time to book flights and Fridays are the worst. Friday earns this designation largely due to business travelers, who tend to make most of their flight purchases at the end of the week.
For travel originating and ending in the United States, Sunday is by far the best day to book a flight, with ATP savings of 11 percent over Friday. Sunday savings for flights originating in the United States and heading to Europe is even larger, at 16 percent. For travel originating in the United States and flying to Asia, savings average 10 percent over the other days of the week.
Sunday bookings are best for travelers originating and remaining within Europe as well, with savings of roughly 30 percent. For flights from destinations in Asia to other destinations in Asia, booking on Sundays will save 38 percent on the ATP.
For more data on the weekend's impact on ATP pricing, both for intra-regional and inter-regional flights, click here.
Book flights three weeks out or more
Overall, a thorough analysis of ARC data reveals that for flights departing from the United States, purchasing tickets over the weekend more than 21 days in advance – versus within that three-week window – can save more than 30 percent to Europe and 17 percent on travel domestically.
According to ARC, purchasing airplane tickets 21 days or more in advance offers the best prices in most domestic markets—especially for trips within the United States and Europe. Some of these itineraries can bring discounts of as much as 30 percent for booking three weeks before the departure date. A recent fare search indicated that a ticket between Europe and the United States cost $1,962 when booked less than 21 days before departure but cost around $1,293 when booked more than three weeks in advance, saving $669.
Book flights and hotels simultaneously
One critical – but often overlooked – method to drive savings is for travelers to simultaneously book their flight, hotel and/or rental car on an online travel agency. Industry pricing rules permit "bundled," or "package" bookings to be offered at a steep discount, approaching $600 and often exceeding it depending on the route in question.
Those savings can be lost if travelers book these elements independently, which is common; travelers often book flights immediately, then peruse hotel options and rental cars at their leisure. Package bookings remain the single easiest way for travelers to save hundreds on travel, both domestically and internationally.
Don't sleep on Saturday night
After evaluating terabytes of data pertaining to the impact of a Saturday night stay on ATP, Expedia has concluded that most tickets including a Saturday stay offer the lowest prices and best deals. In Southern Europe, ATPs for itineraries that include Saturdays are 57 percent less.
The impact of Saturday night stays exists independent of what day of the week a ticket was booked and how many days in advance it was purchased. Not every region embraces the Saturday night stay discount, however. In China and North Asia, for instance, Saturday night stays tend to be more expensive.
Capacity is expanding
According to the International Air Transport Association, as well as ARC, air capacity is up about 5 percent globally, which means more airlines are flying more planes to more destinations. In most boom cycles, overall growth typically comes in somewhere around 3 percent.
Out of 500 of the top destinations, Jose Marti International Airport in Havana, Cuba, has shown the greatest percentage change (53 percent) in capacity from 2015 to 2016*. At a close second, the airport in Da Nang, Vietnam, experienced a 51 percent growth from 2015. Other popular destinations with expanded capacity included Zhuhai, China (41 percent); Cusco, Peru (39 percent); and Santiago, Chile (38 percent). Other countries on this list include Panama, Uruguay, Iceland, and Russia.
Other notable observations regarding capacity:
Mexico City is hot. Overall market growth in Mexico City for 2016* hovered around 11 percent, and was expected to continue to grow into 2017. The New York Times tabbed Mexico City as a "Destination to Watch" in 2016, and experts say it will remain in demand throughout 2017.
Dubai continues to grow. The Middle Eastern city experienced near double-digit growth in capacity last year, and the city enjoyed another 6 percent this year.
India is huge. The Indian economy is generally performing better than it has for some time and airlines are responding by bumping capacity to the subcontinent.
Another strong year for China. China saw near double-digit growth (9 percent) in airline capacity during 2016*, a testament to the expansion of a number of airports and a spike in the number of airlines serving them.
Download a copy of New Heights for Air Travel at the Expedia.com Viewfinder Travel blog here.
The data and partners behind New Heights for Air Travel
Every time a customer comes to any Expedia, Inc. site and checks an itinerary, Expedia leverages millions of pieces of information to show the most optimal search results. On just Expedia.com, we have created more than 335 million itineraries in our first 20 years; sending folks to 1,820 cities within 203 countries. Additionally, Expedia's partners at ARC have information on more than 12.5 billion passenger flights. This enormous pool of data yields a precisely detailed view of air travel trends.
New Heights for Air Travel represents Expedia's analysis of data powered by ARC, utilizing data from other industry sources such as IATA, Diio Mi, and the Airline Tariff Publishing Company (ATPCO).
* From January 1 through October 24, 2016.
About Expedia, Inc.
Expedia, Inc. is the world's largest online travel company, with an extensive brand portfolio that includes leading online travel brands, such as:
For corporate and industry news and views, visit us at www.expediainc.com or follow us on Twitter @expediainc.
Trademarks and logos are the property of their respective owners.  © 2016 Expedia, Inc.  All rights reserved.  CST: 2029030-50
About Airlines Reporting Corporation (ARC)
ARC powers the U.S.-based travel industry with premier business solutions, travel agency accreditation services, process and financial management tools, and powerful data analytics. In 2014, ARC settled $89.6 billion worth of carrier ticket transactions for more than 9,400 travel agencies with 13,000 points of sale. By providing world-class business services and products, ARC enables participating agencies and 200 carriers to focus on what's important—increasing their revenue. Established in 1984, ARC is headquartered in Arlington, Virginia. For more information, please visit www.arccorp.com.
For more information, please contact:
Dave McNamee                               Devon Nagle
Expedia.com                                     HL Group
(917) 332-5039                               (646) 460-8911
dmcnamee@expedia.com          dnagle@hlgrp.com
# # #