By No Vacation Required, on December 8, 2020
Best places to experience winter outdoors in the U.S.
Just because it's cold outside doesn't mean that it's any less important to get some fresh air and commune with nature. Even better, winter allows you to enjoy the great outdoors relatively secluded from other people.
If you're into winter sports (or think you might be) cross country skiing just happens to be a naturally "socially distanced" sport. If skiing or skating doesn't sound like your thing—it's a surprisingly aerobic activity—keep in mind that almost anywhere you can cross-country ski, you can also snowshoe. Snowshoeing is a great activity for all ages and fitness levels, it's an excellent way to experience winter outdoors, and it's another activity that makes perfect sense while were still experiencing a pandemic (but you'll want to do it every year once you start).
Here are ideas–some we've written about before and some that are new to our list–for getting out in winter-y nature and getting some exercise in the process. If skiing or snowshoeing piques your interest, you're in luck; there is a lot of that below. But it's okay if you're idea of wintertime exercise is getting some gorgeous photos for Instagram, or making snow angels for TikTok, that's okay too. Just get out there!
Methow Valley, Washington
Locals will tell you that some of the best cross-skiing in the United States is tucked unassumingly into the eastern base of North Cascades National Park in Washington State. Despite offering over 125 miles of frequently groomed trails and lots of winter sunshine, the Methow Valley draws a relatively small number of (extremely devoted) skiers, so it is easy to find peace and solitude among the glacial valleys and breathtaking vistas. Also, the nearby town of Winthrop, Washington, will provide plenty of inspiration for your Insta.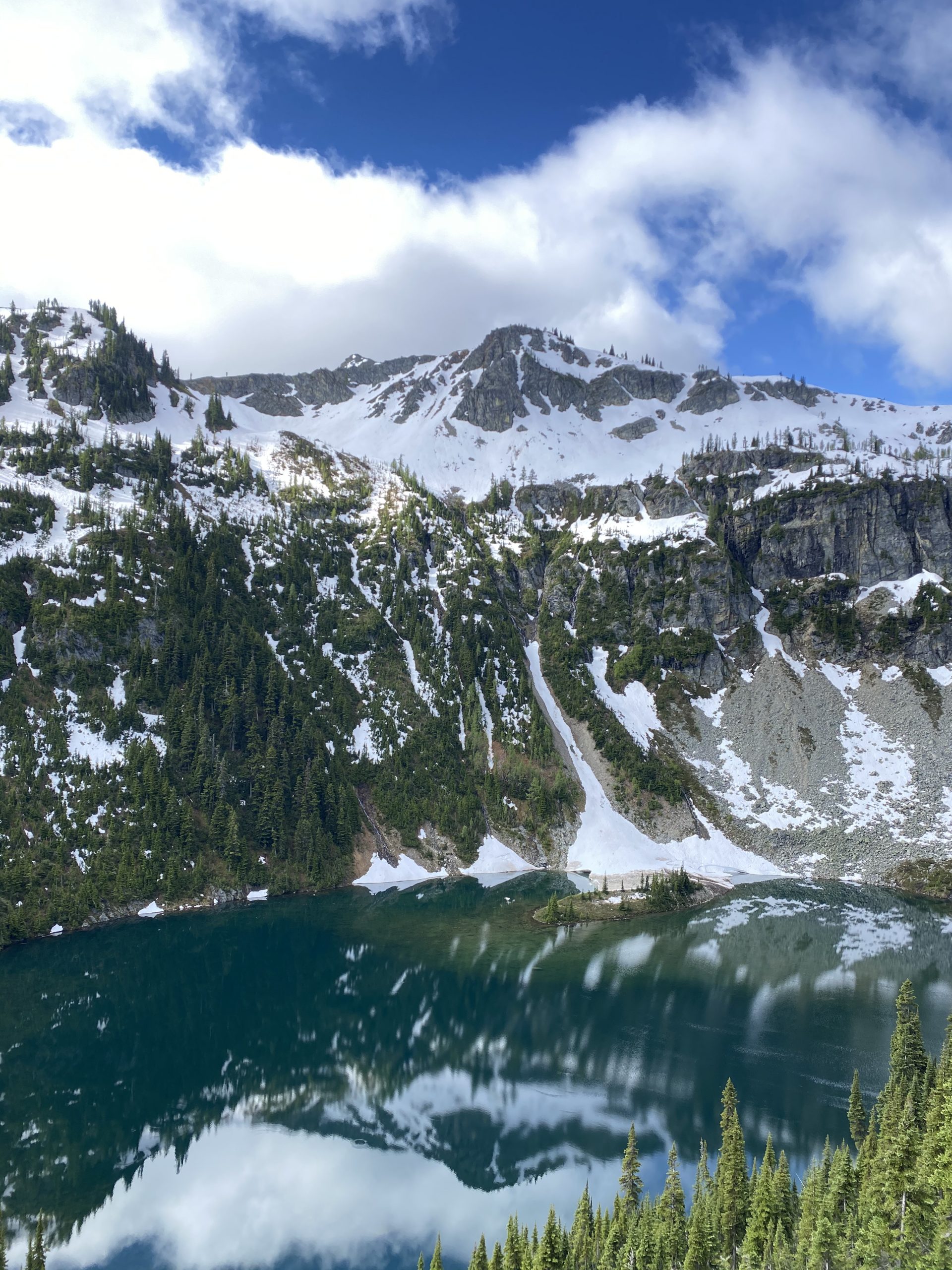 Aspen, Colorado
Aspen has a lot to boast about. With a 100 percent chance of snow on Christmas, you are certain to get a white Christmas. And that snow isn't just pretty, it creates some of the world's best skiing. The downhill skiing in Aspen gets plenty of recognition–there's a reason it's a luxury winter destination for people all over the world–but the cross-country skiing doesn't get quite the same amount of love. But it should. With about 60 miles of free cross-country skiing and snowshoe trails between Aspen, Snowmass, and Basalt, you don't even have to be rich and famous to get in on the fun.
Royal Gorge, California
With claims of "the most annual snowfall in Tahoe" and nearly 125 miles of groomed trails across eight separate trail systems, one of which winds through the resort town of Sugar Bowl, it's easy to understand why Royal Gorge is so popular with cross-country skiers. The expansive trail system means that there are trails suited for every skill level, so this is a great place for expert cross-country skiers and novices alike.
West Yellowstone, Montana
Lake Placid, New York
Lake Placid hosted the 1980 Winter Olympics, so it should come as little surprise that the winter sports mecca has some world-class cross-country skiing. What you may not know is that Lake Placid offers nearly 100 miles of groomed cross-country trails and an expansive network of snowshoe trails that cut through the lovely wilderness of the Adirondacks.
Grand Canyon National Park, Arizona
The Grand Canyon is one of those places that you just have to see to believe. And people know it. That's what makes it the second most visited National Parks in the U.S. What a lot of people don't know is that the Grand Canyon is even more beautiful after a winter storm has dropped fresh snow across the canyon. Heck, many people would be surprised to learn that the Grand Canyon even gets snow. Those iconic reds, yellows, and browns that pop out in everyone's summer vacation photos? Those are even more dramatic when dusted with snow and set against a clear, blue sky. Plus, the park has significantly less visitors in the winter, so it's the perfect time to go.
Grand Marais, Minnesota
Minnesota is jam packed with cozy winter getaways, almost all of them on lakes (it's called the "Land of 10,000 Lakes" for a reason).  And while you're not going to find much downhill skiing, many resorts offer cross-country skiing, snowshoeing, and other iconic winter activities, like ice fishing (think warming houses and holes in the ground!) and skating. Grand Marais, which is tucked up on the North Shore of Lake Superior, is an idyllic spot for a winter visit, even if you just make it the kicking off point to exploring the sprawling wilderness of the Boundary Waters.
Certainly, some of the locations on this list are too far away for your to safely travel to in the near-term. That's okay. No matter where you live, no matter how close you are to good skiing or snowshoeing—heck, whether you live in a place that gets any snow at all—you are probably not far from a beautiful winter escape. The
We urge you to protect yourself and play it close to home this year. Experience the winter-y goodness in your area this year and add the further afar locations to your list for next year.
We know you have a list for next year.
What are your favorite destinations to go for winter activities?