By Jennifer Cuellar, on August 30, 2019
Free Things to Do With Kids Around the Country
Traveling as a family can quickly get expensive. There's the flight, hotel, and of course, all the activities once you reach your destination. But if you play your cards right, you can find a wealth of free things to do with kids in most major cities. To break it down, we've created a guide to the best free things to do around the country if you've got your family in tow. Save more—and enjoy more—while you're there.
1. Chicago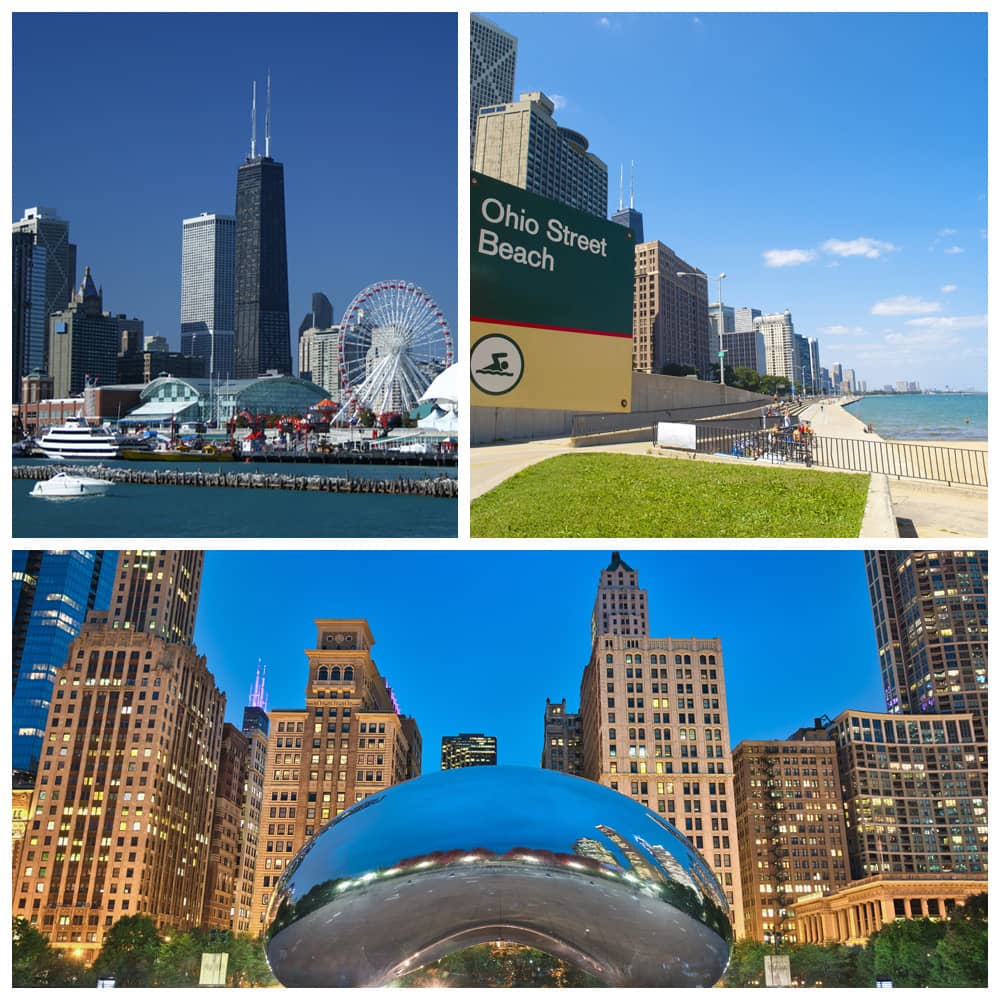 The Windy City may be full of skyscrapers, but you don't need to spend high stacks of cash to enjoy your trip. When it comes to things to do with kids for free in Chicago, head to the waterfront. Navy Pier is a staple in the city, and features a number of carnival games and rides. After that, make funny faces when you stop at the famous "Bean" (real name: Cloud Gate) and make sandcastles at the popular Ohio Street Beach.
2. Atlanta
Atlanta's sense of Southern hospitality will quickly make you feel welcome, but all the free stuff doesn't hurt either. Some of the top free things to do in Atlanta with kids include the Capitol Museum tour, Centennial Olympic Park, and Fernbank Science Center. From political history to tree frogs, this city's magic will capture your kids' imagination in no time.
3. Houston
As the largest city in Texas, you'd best believe there's a ton of fun free things to do with kids in Houston. One of the most interesting is Waugh Bridge Bat Colony. Find a good viewing spot at sundown and watch the bats fly into the sky. Need a new family pic for the holidays? The picturesque Water Wall is a popular spot for photography. And while you're in town, take a look at the calendar for Miller Outdoor Theatre. The venue puts on a number of performances for eight months of the year.
4. Las Vegas
We tend to think of Vegas as an expensive party town, but there are plenty of things to do with kids in Las Vegas for free. First and foremost, you have to watch the water show at the Bellagio Fountains. The whole family will feel like they're in a movie scene straight out of "Ocean's 11." Speaking of shows, don't miss the free circus performances at Circus Circus. Just get there early, since there are only a few spots. And if you need to get away from The Strip for a while, lace up some hiking boots and take the kids on a hike through Calico Basin Red Springs.
5. Los Angeles
Movie stars aren't the only ones who have fun in LA. When there are this many free things to do with kids in Los Angeles, the town really is your oyster. Don't miss the California Science Center, which has an enormous spaceship the kids will love. Next, take a stroll along the Santa Monica Pier, before ducking into the on-site aquarium. Last but not least, you can't leave LA without walking on the Hollywood Walk of Fame and pointing out all the big names you recognize.
6. Denver
Denver balances a strong arts culture with outdoors activities. Luckily, both of these things tend to be cheap or even free. What are the best free things to do in Denver as a family? First, decide if you'd rather spend the afternoon at a museum or national park. Top favorite attractions in the city include the imaginative Denver Art Museum, the rugged Red Rocks Trail, and the popular Denver Zoo.
7. New York City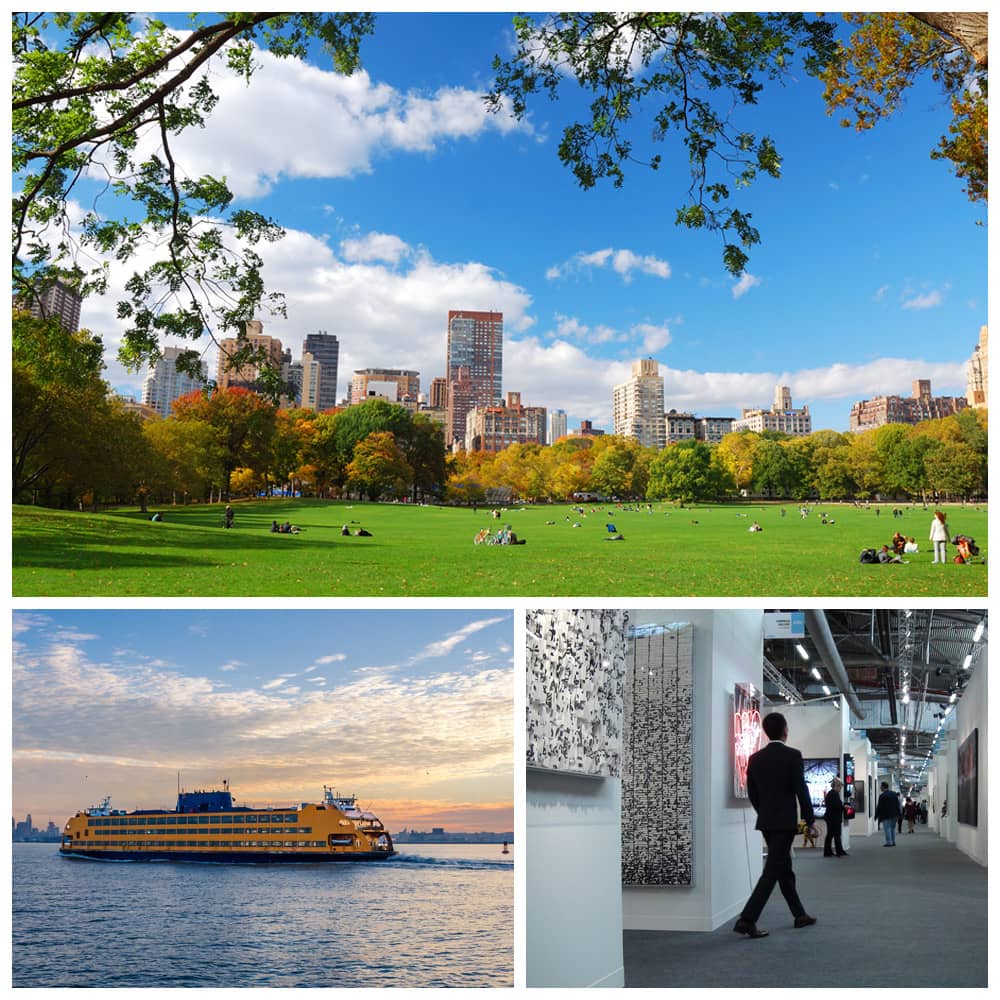 We all know New York is a pricey city, but with a little savvy, you can enjoy the top NYC free things to do with kids and not break the bank on your trip. This is, of course, home to the famous Central Park, the enormous green space right in the heart of the skyscrapers. And if you like the outdoors, the Staten Island Ferry is a can't-miss and takes you past sights like the Statue of Liberty. If you want to introduce your kids to the arts, make a stop inside the MOMA. This famous museum should spark plenty of new finger paintings.
8. Orlando
The House of Mouse is without question one of the most joyous places in the world…but all those souvenirs can add up. Thus, you'll want to scout out the best free things to do with kids in the Orlando area. Among the most popular attractions are Disney Springs, which includes live entertainment and splash pads; Lake Eola, which is perfect for a nice morning stroll; and the tons of free outdoors movies around the city.
9. Phoenix
Phoenix is known for its extremes, both in terms of heat and art. So when you're looking for free things to do with the kids in Phoenix, you'll be happy to find plenty of air conditioning and lots of activities. Start your journey at the Phoenix Art Museum. This center is always pushing the boundaries of expression, and your kids might just walk away as the next Frida Kahlo. The Phoenix Children's Museum is another favorite, with plenty of hands-on activities. When the weather's cool in the mornings, make a stop into the Phoenix Botanical Garden. There are so many strange plants, you and the kiddos might feel like you're on Mars.
10. San Diego
It's America's Finest City for a reason. Not only are there a ton of fantastic free things to do in San Diego with kids, but many of them are set amidst gorgeous scenery. Take a stroll through the famous Balboa Park, which includes a free and historic botanical garden. Check out the sea lions and the gorgeous sunset when you and the family head to the Children's Pool in La Jolla. And don't miss the tortillas and historic sites when you stop into Old Town.
Are you ready to see what America has to offer? With these top cities around the country offering free things to do with kids, you and the family will never run out of adventures.