By Amy Chiplin, on February 21, 2020
The Best Cheap Eats in Las Vegas
Where to find the best cheap eats in Las Vegas
The Neon Capital of the World is one of the top foodie destinations, inspiring world-renowned chefs who have opened restaurants here catering to the high-stakes crowds. But spending a weekend in Las Vegas doesn't have to break the bank. Until you're hitting the jackpot, check out these eateries that up the ante for delicious food on a budget.
Located in Main Street Station Hotel and Casino on historic Fremont Street sits this quaint restaurant adorned with antiques, old statues, and Victorian decor. And although the furnishings are charmingly old-fashioned, the food is far from it. Choose from a variety of cuisines daily, or attend the luau dinner on Saturday nights for only $17.99. This is one of the best dining deals you'll find.
If you're hungry after a night of rolling the dice, look no further than this rock-n-rolling burger joint inside The Venetian. Rockhouse's self-proclaimed "World Famous Burgers" run about $10 each, and Wing Wednesdays ($1 wings!) make Rockhouse one of the best restaurants in Las Vegas on a budget.
For just $10 you can bite into one of the best hot dogs in Las Vegas. Try the pastrami dog, dirty chili dog, veggie dog, or even the flaming dog, which is wrapped in center-cut bacon, hot Cheetos, grilled corn, chipotle lime mayo, cilantro, habanero sauce, and bacon bits! Yum. Dirt Dog's location right across from the legendary fountains of the Bellagio Hotel means you can have a cheap, delicious meal and a free show: a win-win!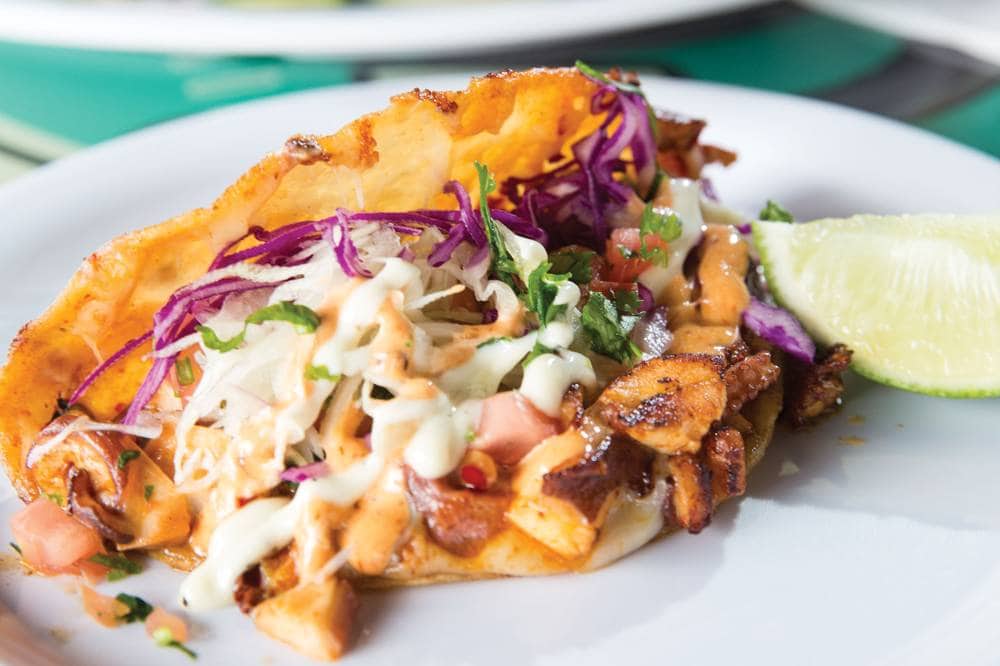 The famous fish tacos at Bajamar Seafood & Tacos have earned their title of the "Best Tacos in Nevada". And as one of the most affordable places to eat in Vegas, critics nationwide have awarded Bajamar a solid 5-star rating. For lunch, stop by the original location on the north end of the Strip and order a few tacos (all tacos are priced at $6 or under) before you head to the casinos to win big.
Secret Pizza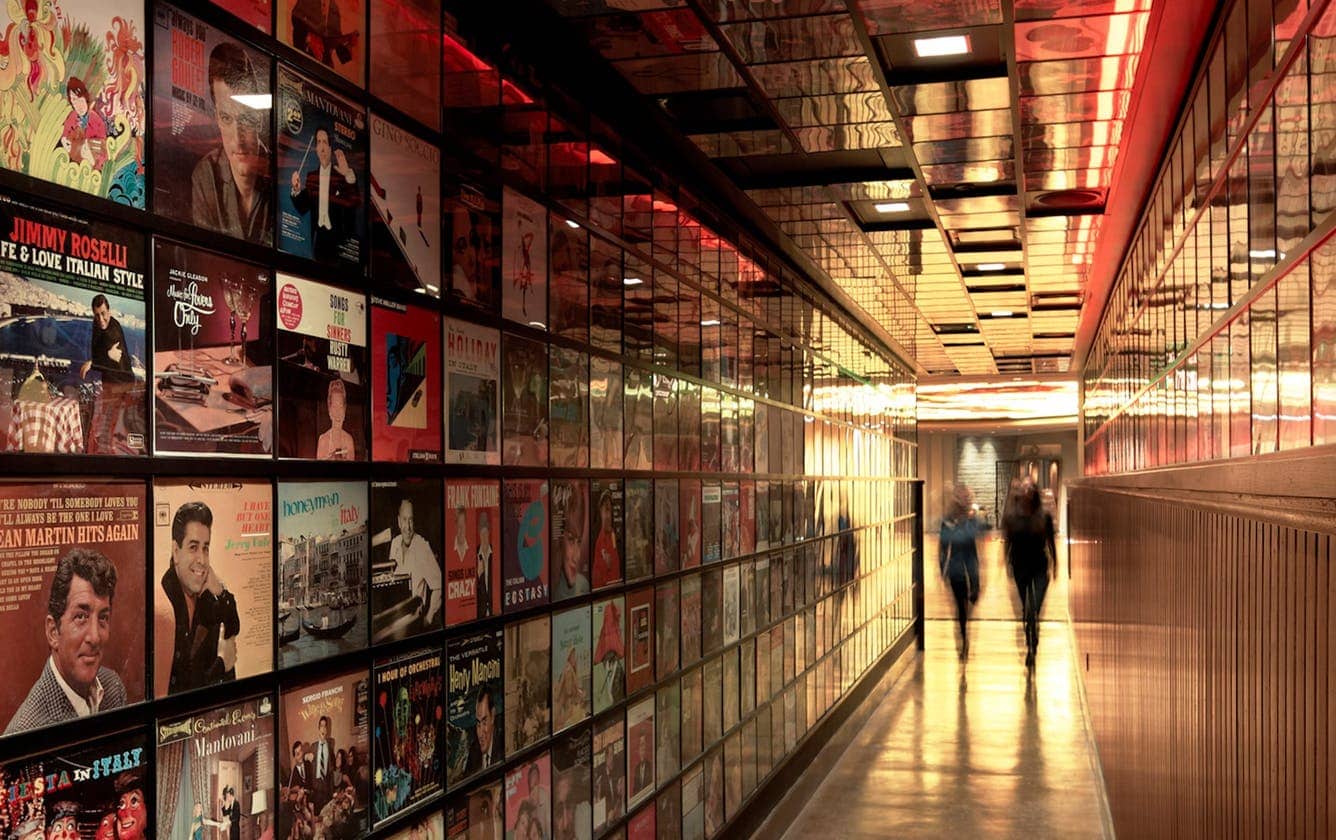 Join the late-night crowds for New York style pizza at this hole-in-the-wall spot inside The Cosmopolitan. Slices are priced at just over $5, and the joint is open until 5 a.m.—that means you can refuel on your journey back to your hotel.
If you're fancying a hearty lunch on the Strip, head to this authentic Venezuelan spot. Their delicious 'Arepas' are somewhere between a corn tortilla and a pancake. They are split to make delicious sandwiches filled with cheese, beans, pork, shrimp, and so much more. Almost everything on the menu is under $10, and you can conveniently order online.
With options like these, there's no need to fork out lots of cash on food while you're exploring Las Vegas. There are countless places to grab a bite—whether for brunch, lunch, or a midnight snack—while on a budget.
To save even more on your trip, check out these Las Vegas hotel deals and find a spot close to your favorite cheap eats. And if you're hungry for more than just food, our Las Vegas Travel Guide has plenty more ideas on sightseeing and can't-miss Vegas experiences, so you don't need to rely on beginner's luck in sin-city ever again.
Header Image: vichie81 / Shutterstock