By No Vacation Required, on June 25, 2020
Travel with Pride in 2020
A year ago, when we were living it up in New York City, celebrating World Pride and the 50th anniversary of the Stonewall riots, we couldn't have imagined how different Pride would be in 2020. We would have never guessed that Pride celebrations would be socially distanced and virtual, much less that the entire world would be socially distanced and virtual.
That's what happens when a global pandemic shows up.
But here's the thing. Through all the surprises and devastations brought by COVID-19, there's been a distinct silver lining. Coronavirus has propelled all of us to slow down and reflect on what matters in life. it's moved us all to:
Check in with loved ones, even when that means enduring awkward Zoom happy hours and FaceTime dinners.
Wear less-than-flattering masks to protect not only ourselves but also our fellow human beings.
Watch events unfold in other parts of the world—Italy, China, Spain—and mourn like they're our home country.
Ignite blue lights and hang out our windows to sing together to show healthcare workers how grateful we are.
Get takeout from our community restaurants and buy gift cards from our local shops so that they can stay afloat.
These are wonderful things. While Pride parades and celebrations around the world have been cancelled as a result of COVID-19, many of us find ourselves:
More deeply connected to our families; however we define them.
More invested in the long-term health and resilience of our communities.
Rallying around those who most need support.
And you know what that all sounds like?
Pride.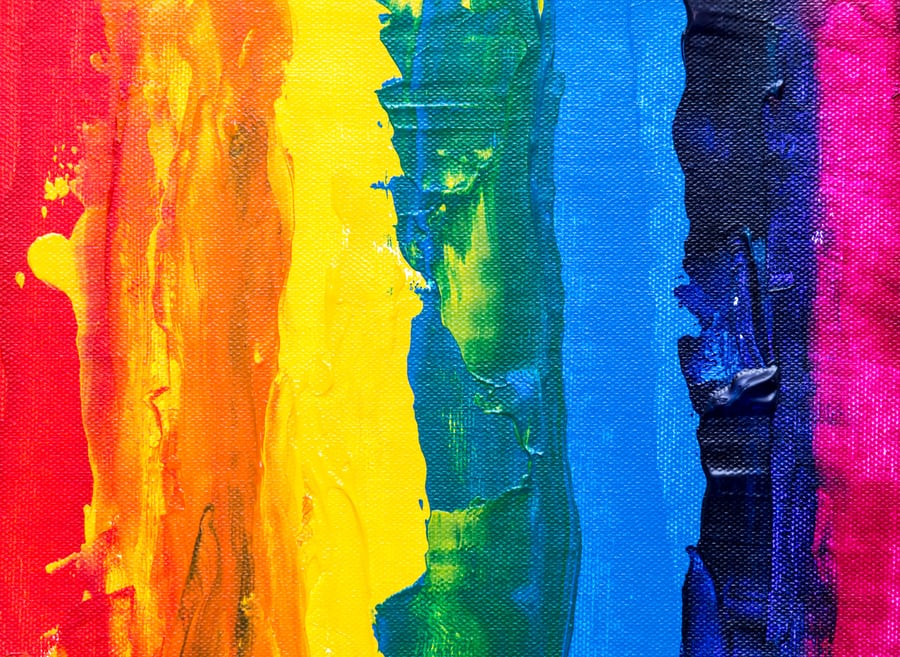 What is Pride in 2020
Pride, as we know it, is simply not in the cards this year. That's OK. The Pride we've come to know and love will be back. Instead, we find ourselves experiencing a 2020 Pride that looks a lot more like it did in the years of the gay liberation movement than it does today.
In the absence of the parades, festivals, and street parties, we look to the roots of the Pride movement. We miss the celebrations—they're important—but we focus once more on what really matters.
We honor the actions of people who, fed up with oppression, abuse, and hate, stood up and said no more.
We have gratitude for hard won change and progress that brings LGBTQIA+ people closer to the dream of full equality.
We recognize just how much work is left to do and we re-commit to taking meaningful action.
That last bullet is key. The fight for rights and progress has hills and valleys. In the last few years, especially, we in the LGBTQIA+ community have rallied behind the T in the acronym.
The Trans, non-binary, and gender non-conforming members of our global community are fighting the fight of their lives, and we have to be there for them just as they were there for us. Moreover, our POC brothers and sisters in the LGBTQIA+ community are experiencing harassment and torment from multiple directions.
So, we're still finding ways to celebrate (hard!) during Pride. And with all that's at stake in 2020, you better believe we're advocating like never before. Just as they did in the beginning of the Pride movement, the lives and the justice of so many depend on it.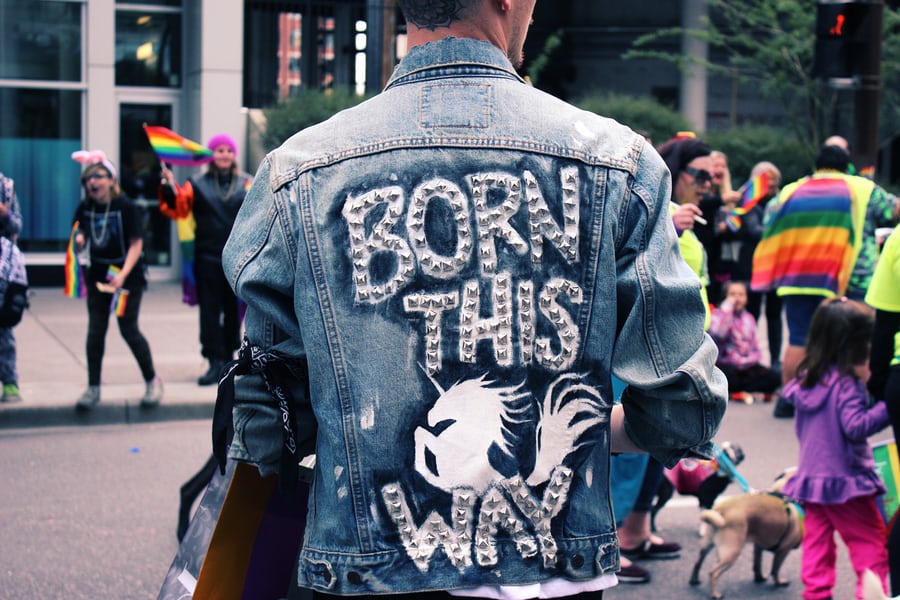 How to travel with Pride in 2020
COVID-19 may have kept us all physically isolated and socially distant, but we also found ourselves having a shared experience with people all over the world, and that shared experience has made us even hungrier for travel. Ironic, right? We're all ready to bust out to see more of the world at a time when it's not quite as easy. Well, fear not, the right time will come.
Travel represents a lot of different things for people, but it usually includes the desire to leave our comfort zones to experience something new and different. We learn more about the world and different cultures. In the process, we learn more about ourselves. We then come back home and share our experiences and inspire that new world view in others.
Even though we can't travel like we used to—at least not yet—much of those things that travel represents are still accessible. We are still able to step out of our comfort zone and experience something new. We can still learn about other cultures and be changed by that learning. We can use what we've learned to inspire change in others. We can even celebrate Pride with people around the world—virtually!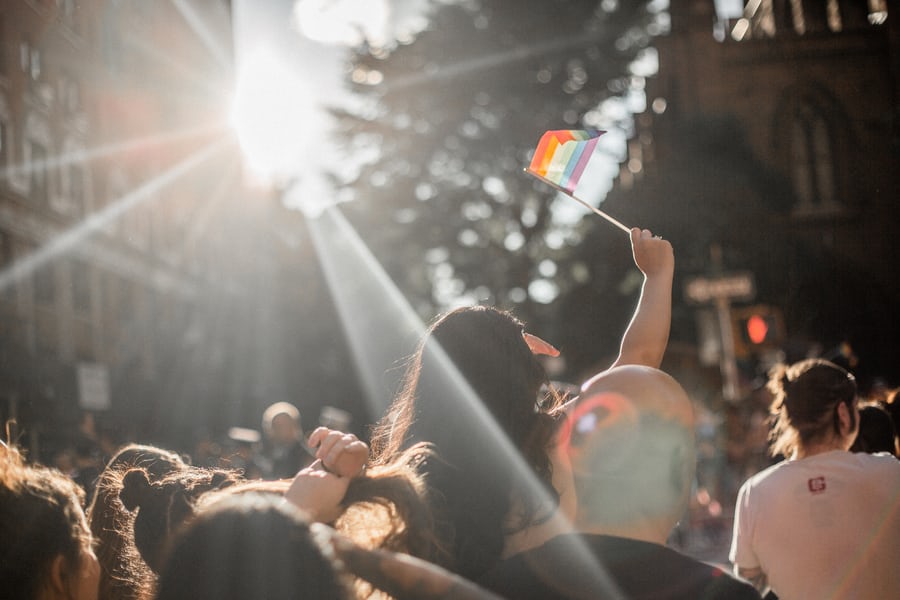 Being an LGBTQIA+ ally in 2020
Successful movements need strong allies. But what it means to be a strong ally is evolving.
Over time, as the fight for rights and equality progresses and, um, backtracks, a movement calls on allies to show up in different ways. And sometimes, things can shift quickly.
Spoiler alert: Being an ally in 2020 is more rigorous than being an ally in 2019. Of course, we're way past the point of saying "I went to college with a gay guy!" as a way of bonding with a gay co-worker. That's so 2010. But we're also now past the period of performative allyship. So, if you're doing something activist-y just to appear a certain way (hello, rainbow avatars and vacant Instagram posts), it's time to raise the bar. You've got to do something that matters in a real, meaningful way.
Here are some ideas:
1. Learn. A lot. Find out what's going on from the experts who are in the community and know about the cause.
2. Put some muscle behind what you do. Consider aligning yourself with organizations that you can give money to and volunteer with/advocate for. This is important because simply giving money oftentimes feels too transactional and keeps you from feeling meaningfully connected to the cause.
3. Get loud. In the fight for Marriage Equality, some of the most effective voices were those of straight allies. As the fight for equality continues and changes, people who are in positions of power need to speak up for and elevate the voices of people who are oppressed. Take direction from the marginalized community and get vocal!
4. This is where things get tough. In addition to blasting messages to like-minded people on social media, we all need to have tough conversations with friends and family members who are intolerant. Allow people to learn and grow without shame (because we all deserve that!), but don't tolerate homophobia, transphobia, racism, etc.
5. Vote!
2020 has been a very strange, historic year. But with all the devastation, discomfort, and unrest, we see reasons to be hopeful. We see opportunities for lasting, positive change. We see reasons to be proud.
Happy Pride!
How will you travel with Pride?