By Expedia, on March 6, 2020
3 Ways to Spend a Weekend in Manchester
Blending old and new, Manchester is filled with fascinating and exciting things to see and do. Even if you only have a weekend to take it all in, take a look at this travel itinerary and ideas for spending 2 or 3 days in Manchester and experiencing the highlights of the city. Each day showcases a different way to see this unique English city.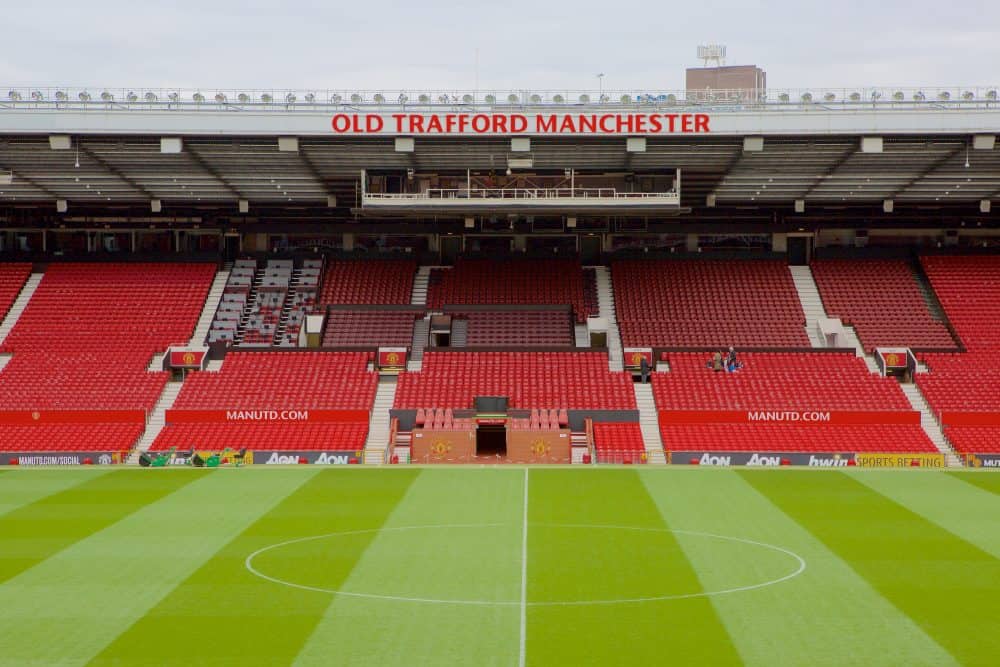 Friday Evening
When you arrive on Friday, you'll have 72 hours in Manchester. Start with dinner at Where the Light Gets In, a foodie paradise with an extensive wine list and a seasonal tasting menu located in a Victorian coffee warehouse.
After dinner, visit the Northern Quarter for superb nightlife. Located between Piccadilly and the Ancoats, the Northern Quarter is filled with shops, cafés, bars, and restaurants to explore. You can find everything from quiet beer taverns to lounges and clubs with live entertainment and dancing, so there's something for everyone.
Another top spot for your first night in Manchester is the Mackie Mayor market. The historic market features all types of food and drink in a community setting, as well as some excellent bars for beer, wine, cocktails, and music. If you want more music, head to YES Manchester, a former auction house that has 4 stories with different genres of music, bars, and food.
Saturday Morning
On Saturday morning, you'll have 48 hours remaining in your Manchester visit. Start with breakfast at Moose Coffee, an American-style breakfast restaurant with classic morning dishes like pancakes and eggs with bacon, as well as American-themed breakfasts like Bronx Brunch and Coney Island.
After breakfast, you can see some of the city's most notable museums. The National Football Museum celebrates the city's most-valued pastime and its history with exhibits and artifacts. There's also Imperial War Museum North, a museum of conflict that showcases war's impact on society, and the Science and Industry Museum, a science museum in an 1830 railway station. You could also visit the John Rylands Library, a neo-gothic library with an extensive collection of rare and valuable books.
For lunch, visit Home Sweet Home, a charming café with breakfast and lunch options to suit all tastes, such as a cheeseburger toastie, afternoon tea, and fresh-baked cakes and coffee.
Saturday Afternoon and Evening
After lunch, you can work off your meal with a visit to the Fletcher Moss Botanical Garden. The vast parkland is filled with tranquil rock and heather gardens with paths to wander. You could also visit Chetham's Library, a historic 17th-century library with medieval architectural details and an extensive book collection.
On Saturday night in Manchester, you can experience some of the city's legendary nightlife. Start with dinner at Mana, an innovative restaurant with an open kitchen and creative dishes that use British ingredients, such as reindeer moss and corn broth.
After dinner, visit Dog Bowl for some friendly competition. The stylish bowling alley has a restaurant, bar, and ten-pin bowling alley near the Oxford Road station. You could also play Junkyard Golf in one of the two indoor crazy golf courses, which feature touches of popular culture with holes named for witty puns. Like the bowling alley, you can also get cocktails and food at Junkyard Golf.
Sunday Morning
On Sunday morning in Manchester, you'll have 24 hours left for sightseeing. Start with breakfast at the Koffee Pot, a traditional English breakfast restaurant with tea, toast, vegetarian menu options, Scottish breakfast, and Irish breakfast for a taste of Britain.
If you're bringing the kids, you can visit SEA LIFE Manchester to check out marine life exhibits, or have some fun at LEGOLAND Discovery Centre, with construction-themed games and activities. For something more adult, head to the Greater Manchester Police Museum & Archives for exhibits on law enforcement in the city in a Victorian police station or check out the recreated Victorian street in the Salford Museum and Art Gallery.
For lunch, stop at the Alchemist for creative cocktails and brunch favorites, such as American waffles and bacon butties. You'll also like Albert's Shed, a restaurant on the bank of the Bridgewater Canal with outdoor seating and a creative menu.
Sunday Afternoon and Evening
After lunch, spend some time exploring Castlefield Urban Heritage Park, a park set on the site of an ancient Roman fort. You can walk along the canals to see bridges and restored Victorian homes, as well as a recreated Roman gate. You could also visit Heaton Park, which is home to a golf course, botanical garden, boating lake, animal farm, observatory, and more.
On Sunday night in Manchester, you can take in any experiences you may have missed. Begin with dinner at Hispi, a neighborhood bistro with classic cooking and artful presentation, as well as a custard tart that's to die for.
If you want some laughs, you can visit the Frog and Bucket, an award-winning comedy club that hosts stand-up most nights of the week. You'll also like Albert's Schloss, a Bavarian-themed drinking venue with an extensive beer menu, a photo booth, and themed nights for live music and burlesque.
Ready for the perfect weekend getaway?
Now that you have a recommended itinerary for a weekend in Manchester, it's time to start planning your trip. Discover other things to do in Manchester for soccer fans and take a look at deals on Manchester vacations on Expedia to make the most of your trip!