By Jennifer Cuellar, on December 18, 2019
What is St. Louis Known For?
What is St. Louis known for?
Food! From BBQ and pizza, to gooey sweets and a dessert called "concrete," St. Louis serves up some delectable and unique treats. We've rounded up the best food in St. Louis you won't want to miss.
1. St. Louis-style Pizza
St. Louis-style pizza tends to elicit a love-it or hate-it reaction. The regional pies have thin, crispy crusts like a cracker, are cut into squares, and topped with Provel cheese. What is Provel cheese, you ask? It's a processed cheese loaf made specifically for the St. Louis market, consisting of white cheddar, provolone, and Swiss, and possessing a rare smoked flavor. In St. Louis, IMO's Pizza is the go-to spot for a bite ("The square beyond compare").
Pi's Pizzeria is another St. Louis favorite. Their pizza is made without Provel, and is still regarded as darn good in spite of it. Here's a fun St. Louis fact: Pi's is so good that the owner was flown to D.C. to make presidential pizza especially for the Obamas. That alone sounds like it's worth a flight to St. Louis!
2. Toasted Ravioli
Toasted ravioli is a delectable treat that's unique to St. Louis. Here you'll find pillowy ravioli filled with soft cheese or meat that's then breaded and deep fried to crispy perfection. If you want true homemade toasted ravioli, head to Mama Toscano's, where they hand roll fresh raviolis from scratch every day. Euphoric fans have even been known to declare these raviolis the best they've ever had, putting any other ravioli (toasted or no) to shame.
3. BBQ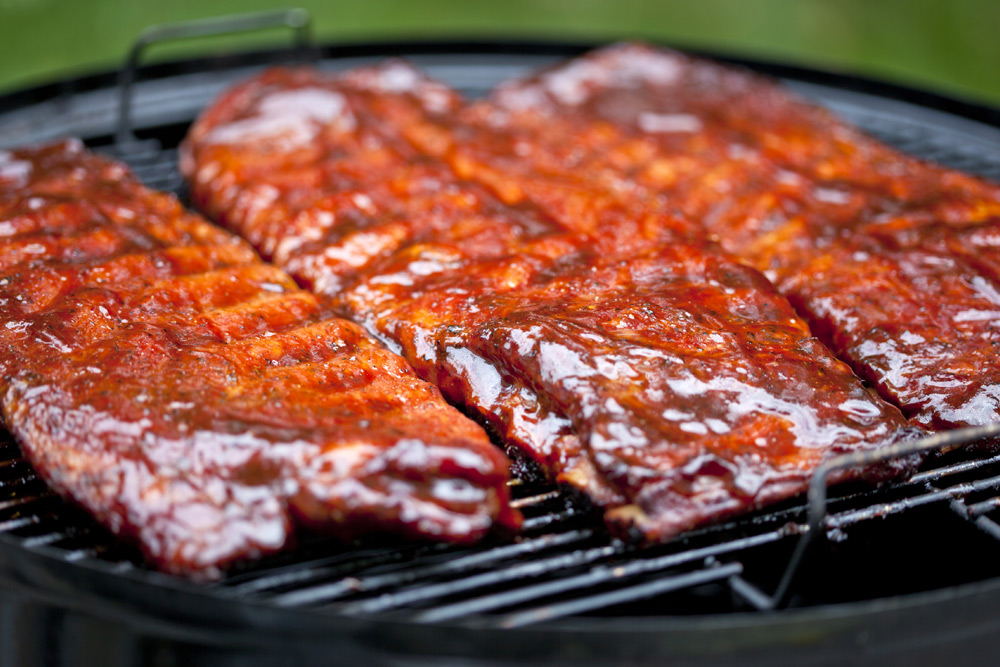 Is St. Louis known for BBQ? You bet! BBQ reigns supreme in this Southern city, and it would be a shame to visit without sampling the authentic offerings. St. Louisans love a pork steak, and you can find a delicious one at Smoki O's Bar-B-Que. The pork steak is cut from the pork shoulder, slow cooked, and slathered in tangy, beer-spiked BBQ sauce to tenderize it.
Or, opt for some St. Louis-style ribs at Pappy's Smokehouse, named the best ribs in America by Food Network. St. Louis-style ribs are fattier than baby back ribs and slow cooked with a dry rub. Order some with baked beans, potato salad, and corn on the cob for the full culinary experience. The BBQ here is practically a St. Louis attraction all its own.
4. Beer
St. Louis is famous for its breweries, from Anheuser-Busch to a vibrant craft brewing scene. And beer counts as a food group, no? Regardless, a trip to St. Louis would be incomplete without sampling some of the local brews. Schlafly is the largest and best-known craft brewery in the city, and they offer a selection of their 50 kinds of beer at their two brewpubs, Schlafly Tap Room and Schlafly Bottleworks. Order the seasonal Oktoberfest and pair it with some beer bread, a burger, or some crispy spare ribs.
5. A Frozen Custard "Concrete"
In the dessert department, Ted Drewes often crops up on best-of lists for St. Louis food. The frozen custard stands can be found all over the city, serving malts, shakes, sundaes, floats, ice cream sodas, and a unique treat called a concrete. It's a blended malt or shake that's so thick it's served upside down. Try a Cardinal Sin as a concrete or sundae, which is vanilla custard with tart cherries and hot fudge.
6. Gooey Butter Cake
Gooey butter cake is another St. Louis tradition that's like coffee cake, with a custard-like top layer sprinkled with powdered sugar. Traditionally the flavor is vanilla, but the cakes also come in specialty flavors like chocolate peanut butter, butterscotch, or banana split. Check out Gooey Louie, a family-owned bakery devoted exclusively to gooey butter cakes, or Park Avenue Coffee, which serves the sweet treat from several locations, with 73 flavor variations!
Going on a culinary adventure is one of the best things to do in St. Louis. Book yourself a hotel in St. Louis, take a gander at the famous arch, and then plan your breakfasts, lunches, and dinners around all the unique foods this city serves up. This is one trip your taste buds will love.
Header image: Via Joshua Resnick/Shutterstock.com