By Expedia Team, on February 24, 2021
What to expect when flying with Volaris during COVID-19
Since the onset of COVID-19, the process of traveling and flying has undergone some changes to ensure airlines and passengers are following appropriate cautionary practices. Fortunately, you can still get where you need to go while taking all the necessary precautions.
Several airlines, like Volaris, have implemented special policies to keep passengers in compliance with suggested safety practices. Before you set out on your flight, it's important to be aware of your airline's latest policies and procedures. Learn what to expect when flying during COVID-19 and find out about these 6 precautions:
1. Airport entry requirements
One of the first safety protocols you'll notice upon entering the airport is the face mask requirement. Masks must be worn in the facility, and passengers are required to wear face masks at all times throughout the entire travel process. Also, to reduce the number of people in the building at any given time, some airports will only allow those with a boarding pass to enter the terminal building.
2. Digital documentation
Volaris offers convenient solutions for handling documentation. These solutions speed up the process and reduce or eliminate the need to exchange physical items between people. The Volaris app digitizes the entire process, allowing airline workers to scan your boarding pass directly from your phone. The information conveyed through the app can also include any additional services you may require, such as checked baggage or carry-ons.
3. Hygiene practices in airports
At airport counters, staff members are working to maintain compliance with hygiene standards. All surfaces around the workplace are constantly being cleaned with industrial-grade disinfectants. Staff also enforce a distancing policy for the queues at the counter to keep passengers at least 6 feet apart.
The luggage check requires additional disinfecting measures. Disinfectant mats are utilized in all luggage check areas, and you'll be provided with antibacterial gel if you want some. The staff will also verify your temperature at the luggage check. Temperature checks are performed at a distance using advanced technology, so you don't have to worry about people getting close to you.
The boarding process utilizes enhanced hygiene practices as well. Similar to the luggage check area, the entrance to the plane is equipped with disinfectant mats. Your body temperature will be checked again during boarding, and you'll be offered antibacterial gel. All planes board in groups of no more than 30 people to ensure everyone maintains a precautionary distance.
4. Hygiene practices on planes
When you board the plane, you'll find that the crew maintains additional hygiene practices. All crew members are equipped with face masks, face shields, and gloves. Their uniforms have also been modified to remove any scarves, ties, and anything else that isn't contained and could hang down during service. Antibacterial gel is also distributed during the flight.
Planes are thoroughly cleaned on a regular basis, with a complete cleaning of both the cockpit and cabin before each flight. Industrial-grade products are utilized throughout this process for tray tables, armrests, seats, luggage compartments, and any other surface you can imagine that passengers may come into contact with.
The planes are also equipped with high-grade HEPA filters. These advanced upgrades recycle every last bit of air in the cabin every 3 minutes. During the recycling process, the filters capture 99.9% of viruses and bacteria, so you can breathe easy and fly with peace of mind.
5. Arriving at your destination
Upon arrival, you'll find additional hygiene practices implemented for your benefit. Staff will disinfect any luggage you may have checked, and you'll be provided with antibacterial gel to disinfect your carry-on if you like. Disembarking the plane involves a row-controlled process to ensure people don't unnecessarily bunch up together when it's time to exit the plane.
After you disembark, all that's left is for you to get any checked baggage. The baggage claim area enforces strict distancing standards, so you can claim your luggage without having to worry about crowds. The staff also must abide by this standard to optimize all disinfection efforts
6. Testing services
Anyone over the age of 2 years traveling to the United States after January 26, 2021, such as a US resident returning from a trip to Mexico, will need to provide documentation of a negative COVID-19 test to Volaris before boarding. Fortunately, you'll find plenty of airports in Mexico that can offer on-site testing services for your convenience. Testing is also available in health care centers, pharmacies, and labs throughout the country. Keep in mind, however, that only PCR and antigen tests are accepted.
Tests must have been performed no more than 3 days from the date of your departure flight. If you need to get tested at the airport, it's a good idea to arrive at least 4 hours before your flight. Approximately 10 airports in Mexico offer these tests, including the popular Mexico City airport at the Volaris office Terminal 1, Annex 1. This is especially convenient for passengers on flights from Mexico City to Denver, Dallas, or San Jose.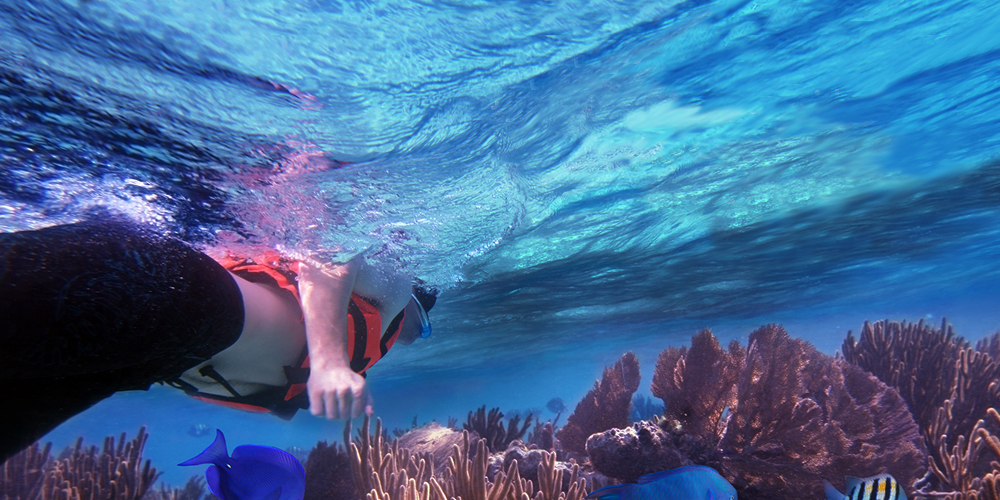 Fly with peace of mind
Volaris has worked hard to ensure that you can fly with peace of mind by implementing numerous hygiene practices throughout the entire flight process.
Ready for your next trip? Discover the new Volaris flights with nonstop routes departing from destinations like Los Angeles, Chicago, Portland, and Las Vegas.