By Expedia, on December 2, 2019
How to Spend a Weekend in Phoenix
Phoenix, Arizona's vibrant state capital, is a fun-filled city known for its high-end spas and golf courses, lively nightclubs, and year-round warmth and sunshine. Even if you only have a weekend in Phoenix, you'll be able to see the most memorable attractions. Here are some itinerary ideas for spending 2 or 3 days in Phoenix and how to make the most of your time.
Friday Evening
Friday evening begins your 72 hours in Phoenix. Start with dinner at ShinBay, a high-end contemporary Japanese restaurant with delicious sushi. If you want some drinks, too, the Arizona Wilderness Brewing Co. offers a brewery and beer garden with craft beers and locally produced wines and cocktails, as well as shareable dishes. You could also visit the Monarch Theatre, a thriving dance club with state-of-the-art lights and sound for a high-energy experience.
If you'd rather get in touch with nature on your first night among Phoenix's gorgeous landscape, you can head into the desert backcountry for stargazing. Several companies offer stargazing and wildlife tours that take you out into the desert with a professional astronomer. You may also like the Sonoran Desert Night Tour, which uses an all-terrain SUV to take you deeper into the desert to see nocturnal creatures and beautiful landscapes at night.
Saturday Morning
On Saturday morning, you'll have 48 hours in Phoenix to experience all its attractions. Start with breakfast at 40th Street Cafe, a classic American diner with excellent coffee and traditional breakfast foods.
After breakfast, work off your meal with a hike through the Desert Botanical Garden. This stunning locale is set against the backdrop of the red Papago Buttes and offers five thematic trails to learn about the native plants of the desert. You could also visit Hole in the Rock, a fascinating geological cluster with large open spaces that's perfect for a photo opportunity.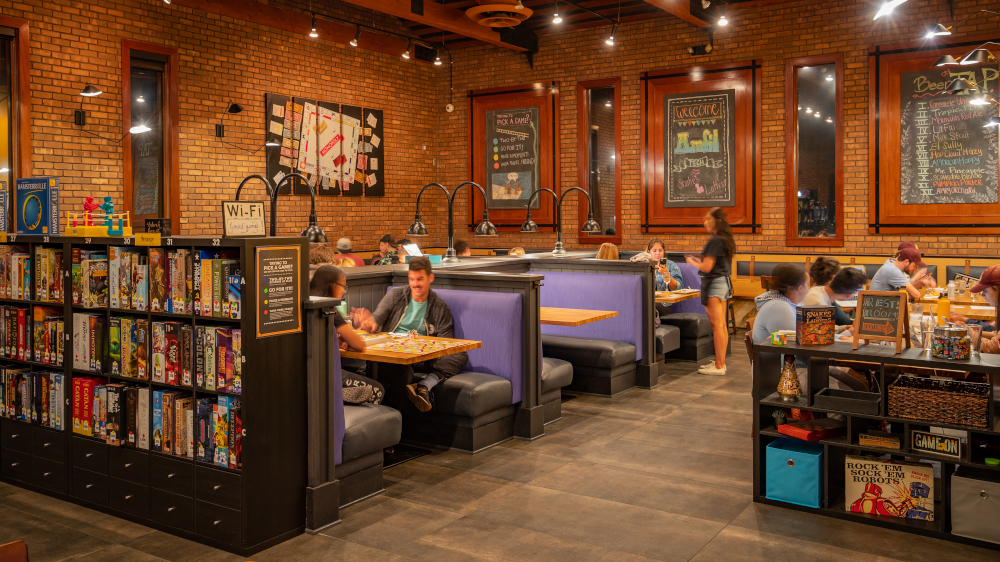 If you want a unique experience with the kids, visit Butterfly Wonderland. At this attraction, you can walk through an atrium filled with beautiful, vibrant butterfly species from all over the world.
For lunch, stop in Pane Bianco, a gourmet restaurant with delicacies like farro risotto, craft beers, and an indulgent dessert menu. You'll also like Gadzooks Enchiladas & Soup, a build-your-own-enchiladas restaurant with an array of soups and options.
Saturday Afternoon and Evening
If you're bringing the kids, the afternoon is a great time to visit the Phoenix Zoo. The wonderful zoo has over 3,000 animals, many of which are endangered or threatened. There are plenty of trails through the zoo to explore the habitats, such as the Africa Trail, the Arizona Trail, the Tropics Trail, and the Children's Trail, which has a petting zoo.
The Arizona Science Center is another excellent attraction for all ages. The interactive museum features intriguing attractions that focus on phenomena like natural forces, electricity, solar energy, and the evolution of digital technology.
Saturday night in Phoenix is when things really get exciting. The Bitter & Twisted Cocktail Parlour is one of the top destinations that features high-end mixology and mouthwatering concoctions. Gypsy Bar, a nightlife destination with food, drinks, a dance floor, and a game lounge, offers a little something for everyone.
Sunday Morning
On Sunday morning in Phoenix, you'll have 24 hours left to enjoy any attractions you may have missed. You can start with breakfast at Alo Café, a charming breakfast spot with internationally influenced menu options. You can choose from unique dishes like corned beef hash with berry compote, herbs, and brie.
When you're done with breakfast, it's a good time to take in some of the city's fantastic museums. The Phoenix Art Museum boasts a large collection of artwork that spans from the Renaissance to the present day, covering a wide range of themes and movements. You'll also like the Heard Museum, which focuses on Native American culture through arts, crafts, and artifacts.
When it's time for lunch, visit Bri for a unique culinary experience. Named for a type of South African wood-fired grill, the restaurant offers an eclectic mix of global cuisine in a casual setting, such as smoked fish, duck legs, and curry.
Sunday Afternoon and Evening
After lunch, you can head into the wilderness of Camelback Mountain, a dramatic peak with an array of hiking trails, or Papago Park, a popular hiking destination with panoramic landscape views. You could also visit the Pueblo Grande Museum, an open-air museum with Hohokam remains, or the OdySea Aquarium, a large aquarium with immersive marine exhibits and a variety of aquatic life.
On Sunday night in Phoenix, you'll have plenty of options for how to top off your trip. You can take a hot air balloon ride at sunset to see the vibrant colors of the Sonoran Desert or a sunset plane ride to take in the views of the city lights at night.
If you want to experience more of the delicious culinary culture, a Phoenix food tour is a must. During a tour, you'll visit local restaurants for delicious food and cocktail pairings as well as charming and interesting anecdotes from your tour guide.
Ready for the perfect weekend getaway?
Whether you want an urban experience or to get in touch with nature, Phoenix is one of the best destinations for a vacation. If you're planning your next trip, visit Expedia to check out deals on Phoenix vacations and get ready for an unforgettable time!