By Amy Chiplin, on March 13, 2020
The Best Portland Wineries, Tasting Rooms, and Vineyards
Sipping your way around Winelandia and the Willamette Valley
When it rains, it pours… another glass of wine. In the Pacific Northwest, a region known for its higher than average annual rainfall, these vineyards are well-watered and the wine is world-class. And while Portland, Oregon, has earned quite the reputation for its flourishing craft beer scene, we're here to tell you about beer's biggest competition, wine.
Turn your attention to the local wine regions, specifically the Willamette Valley, which is home to well over 500 wineries—that's our kind of place. Portland is lucky in that it's located just a stone's throw from some of the most beautiful vineyards around the state, from the McMinnville Foothills to the Eola-Amity Hills.
Portland wineries are home to some of the best wine in the country. Whether you want to stay in the heart of the city or you'd like to venture out to the nearby vineyards, you'll find no shortage of places to stop in for a glass of the good stuff.
When it comes to planning your viticulture venture, these are our top recommendations from the hundreds of choices. It's time to make the pour decision and wine your way through Portland. Clink-clink!
Portland Wineries and Tasting Rooms
Though you won't find tons of Portland wineries in the heart of the city, you will find lots of places representing their home state by popping bottles from some of the best wineries in Oregon. Check out some of the local tasting rooms in PDX without having to leave the city.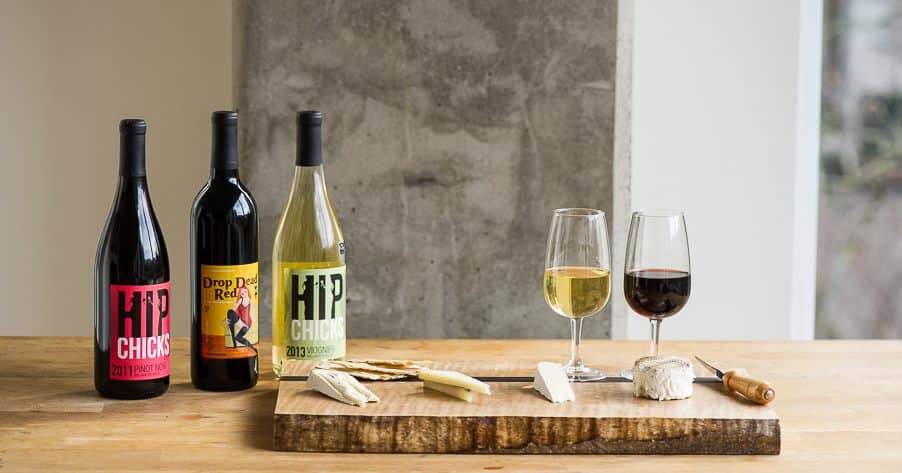 Arrive thirsty to Portland's oldest urban winery, Hip Chicks Do Wine. The female-run winery works with all kinds of grapes, from Tempranillo and Zinfandel to Syrah and Cabernet Sauvignon. Their tasting rooms offers a rotating flight of six wines produced on-site, along with two wines on tap, and several beers to accommodate the brew-loving crowd. Check out their event calendar, too, as they feature tons of fun wine-inspired activities, including wine and bacon pairings, game nights, and wine release parties.
Transport yourself to the local Oregon wineries without even leaving the Pearl District. Settle into Cerulean's Portland Tasting Room, where you can sip wines from the family-owned Columbia Gorge winery. The tasting room, located in a 100-year-old building, also serves as The Gallery at Cerulean, which showcases local art from the Pacific Northwest artists. Exhibits changing monthly. Order a flight and explore the modern and contemporary works of art.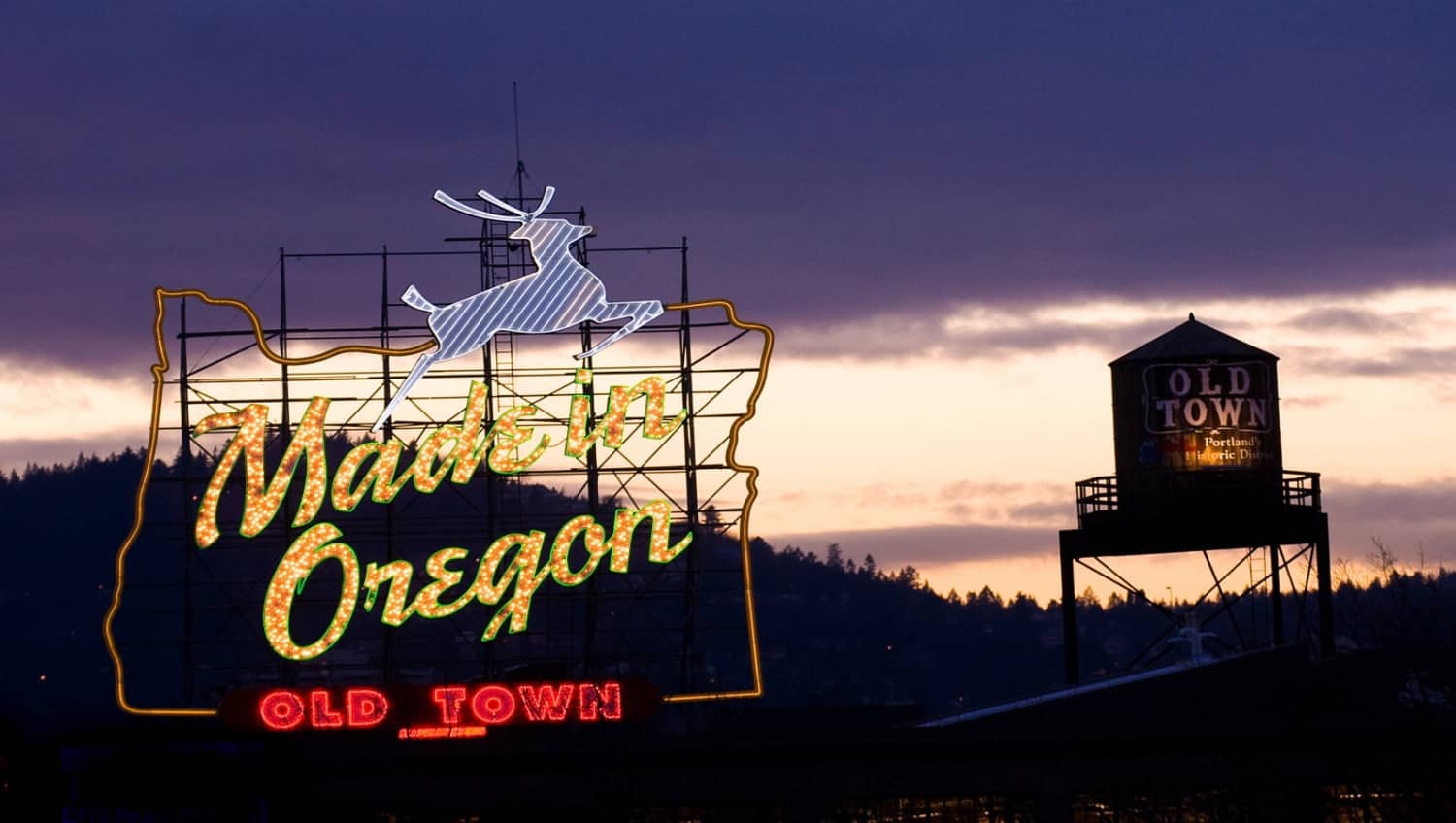 Move over breweries, wine is taking over the spotlight. Fondly referred to as Winelandia (a nod to the TV series Portlandia), the Portland Wine Bar is your one-stop-shop for all things grapes, as it features a wine bar, wine shop, and winery tasting room. This wine mecca serves small-batch wine from Oregon and Washington, showing off the Pacific Northwest's finest. Come in for their daily wine tastings, but if you fancy yourself a brew instead, don't worry, they serve local beer and cider, too.
Toast to good health and fortune with a visit to Fullerton Wines, a must-stop on your Portland wineries tour. This Portland wine bar/tasting room serves wine sourced from a variety of local vineyards, including Dundee Hills, Yamhill-Carlton, and Eola-Amity Hills. While you're sipping your way through the selections, check out their events calendar. The wine bar hosts all kinds of vino-centric activities, such as wine and food pairing courses and wine-focused educational classes.
McMinnville Foothills Wine Region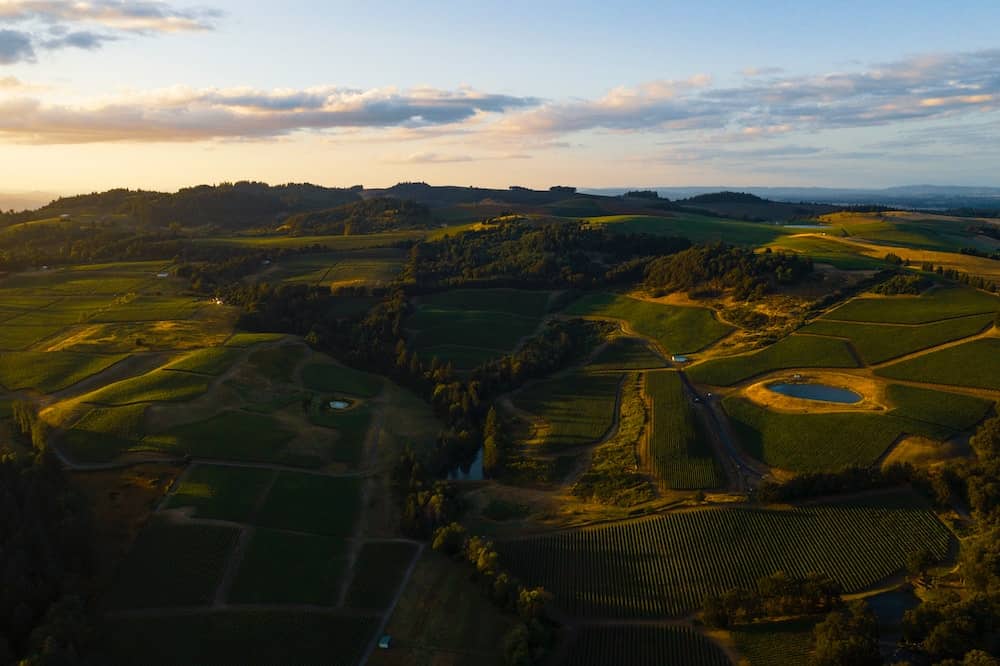 The wineries in this region sit just 10 minutes from downtown McMinnville, which is roughly 27 miles southwest of Portland. This region hosts the International Pinot Noir Festival, earning it a spot on many wine connoisseur's lists. Raise a glass at these McMinnville wineries for an afternoon well spent in Oregon.
Coeur de Terre is a family-run business with a focus on working sustainability with nature and engaging in organic farming techniques. The estate vineyard's pride and joy is its handcrafted, award-winning Pinot Noir, which you must sample for yourself. Make the tasting room at Coeur de Terre one of the first stops on your tour of Oregon vineyards to get your wine adventures off to a good start.
Hyland Estates is another vineyard that belongs at the top of your list. With roots in the region dating back to 1971, the vineyard's grapevines have remained in the same red volcanic soil for nearly 50 years. The acclaimed winery serves 10 wines and five vintages, many of which you can sample at the Hyland Estates Tasting Room in nearby Dundee. But if you'd prefer to see the vineyard in all its glory, book the Hyland Vineyard Experience tour, which provides you with exclusive access to the 200-acre property.
This family-operated vineyard's name, J Wrigley, is a salute to the 100-year-old cattle ranch in Idaho that the owner grew up on. Incorporating his farm roots, John Wrigley and his family have been running this enchanting vineyard since 2006, producing impressive batches of Pinot Noir, Pinot Gris, Chardonnay, and Riesling. Swing by for a flight in the tasting room served with a legendary view of the Willamette Valley, or reserve a Special Vineyard Tour in advance for an up-close-and-personal look at the vineyard. Sniff, sip and swirl during your tour, and if it's a clear day, look for Mount Hood in the distance.
Carlton/Yamhill Wine Region 
Just north of McMinnville, you'll discover the Carlton and Yamhill regions of the Northern Willamette Valley. Situated roughly 40 miles southwest of Portland, this area offers the perfect retreat for some wine tasting near Portland.
This family-operated vineyard goes back to 1974 when the Campbell family planted their first grapevine. Now, many years later, the vineyard is associated with 380 planted acres, which produce the wines the locals know and love. Both the vineyard and winery follow sustainable practices to help the community continue to thrive. Visit their tasting room for a flight of their divine selection of reds and whites, and don't miss their other offerings, such as the Chef Pairing Lunch or the guided Elk Cove Farm Tour.
Whether you consider yourself a seasoned wine drinker or you're new to the grape scene, you won't want to miss an opportunity to sip on the flagship estate Pinot Noir at Roots Wine. The organic Roots Estate Vineyard uses native fermentation and sustainable techniques to deliver the good stuff straight to your glass. Visit the tasting room and winery in Yamhill and sip and swirl your way through the vineyard's reds and whites.
When it comes to mapping out your Willamette Valley winery tour, be sure to add Lemelson Vineyards to your itinerary. This vineyard uses organic farming methods and innovative gravity low-production processes to craft their ridiculously delicious libations. Swing by this tasting room and cheers with a single-vineyard Pinot Noir. We also recommend you stick around for one of the informative and fascinating behind the scenes tours. Along with tastings, you'll learn about the gravity processes and maybe even run into one of the winemakers hard at work.
Previously a dairy farm, Saffron Fields Vineyard is known for its signature Pinot Noir. Certainly deserving of a stop on your wine tour, this vineyard invites you in for your choice of a variety of tastings. They offer standard, reserve, and elevated tasting options, along with the opportunity to tour the vineyard. Once you happily have a glass of wine in hand, explore the on-site art gallery, filled with contemporary pieces, and then admire the serene Japanese garden, designed by the former director of the Portland Japanese Garden.
Eola-Amity Hills Wine Region

Eola-Amity Hills is another region of wine country located outside of Portland. Spanning from Amity to Salem, it features more than 100 wineries. Make your way over to this area of wine country and begin your wine tastings at the stops listed below.
Come visit Bethel Heights Vineyard, one of the oldest vineyards in the Eola-Amity Hills, dating back to 1977. What was once a walnut grove has since flourished into a well-renowned vineyard with grapevines that produce Pinot Noir, Pinot Gris, Pinot Blanc, and Chardonnay. Order a flight of vino at the on-site tasting room and indulge in the valley views or up the ante with a specialized wine experience. The family estate vineyard offers several private tasting tours, which feature history lessons, wine tastings, and food pairings.

Spoil your taste buds at Brooks Wine, a biodynamic farming certified vineyard, which specializes in Pinot Noir, Riesling, and aromatic whites. Visit the tasting room for a flight and views of the Cascade peaks or choose from one of their enhanced tasting tours. The Estate Experience offers RTV rides around the property, along with a vineyard tour and tasting. While you're on your ride, the Ouroboros Tasting will be preparing your special wine-pairing lunch, curated by the vineyard's chef. Also, check out the vineyard's calendar to attend one of their many events, from yoga sessions to live music.
Pack a picnic and pair it with some of the most elegant Oregon wine at Keeler Estate Vineyard. This organic, biodynamic vineyard incorporates unique concrete and terracotta wine barrels to produce its palate-pleasing wine. Sip on the fermented goodness at the vineyard's indoor tasting room, but if you visit during the summertime, enjoy their open-air tasting room. Looking to elevate your experience? Join the Vineyard Adventure Tour, which invites you to tour the property in an RTV while driving their biodynamic wines.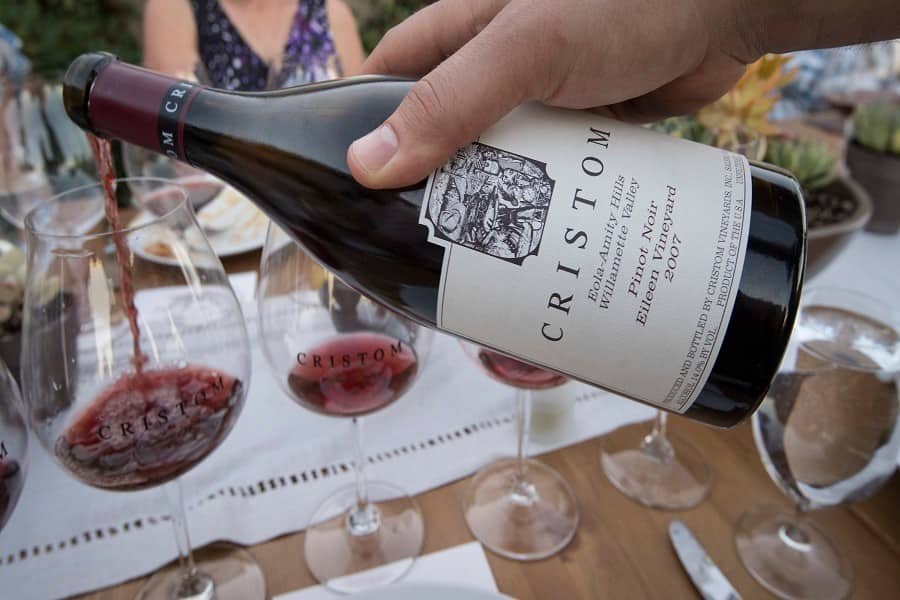 You won't want to miss the dynamic wines at Cristom Vineyards. Focused on whole-cluster fermentation by native yeasts, this vineyard is also Certified Sustainable by Low Input Viticulture & Enology. Add this tasting room to your Tour de Portland and choose the Seasonal Flight or the Estate Seasonal Flight, both of which boast excellent selections. For even more flair, reserve one of the private tasting sessions, such as the Estate EcoTour, which offers an exclusive tour of the estate, or the Cristom Experience, which details the philosophy behind their farming and winemaking.
Whether you fancy yourself a wine connoisseur in the making or you simply enjoy sampling local vino, these wineries near Portland offer the ideal locations to whet your palette with a taste of the Pacific Northwest.
Tips for the ultimate Portland, Oregon winery getaway:
Check out the best hotel deals in Portland and stay within easy access of all the local tasting rooms. You'll find hotels in the city and even on the outskirts closer to wine country.
Planning to visit more than one winery during your visit? Make it easy by hiring a private driver or using a shared-ride service. If not, make sure you have a designated driver in your group.
Feel free to ask for the sommelier at each winery for more information.
If you're visiting during March, don't miss our Portland guide to Portland Dining Month.
Drink up and be safe!
Header Image Via Jess Kraft / Shutterstock