By Expedia, on October 4, 2019
The Most Romantic Restaurants in New York City
It's date night and all of New York City is open to you … so where to begin? From exclusive, candlelit fine-dining establishments to cozy neighborhood joints with great food to share, here's our guide to the most romantic restaurants in New York.
One if by Land, Two if by Sea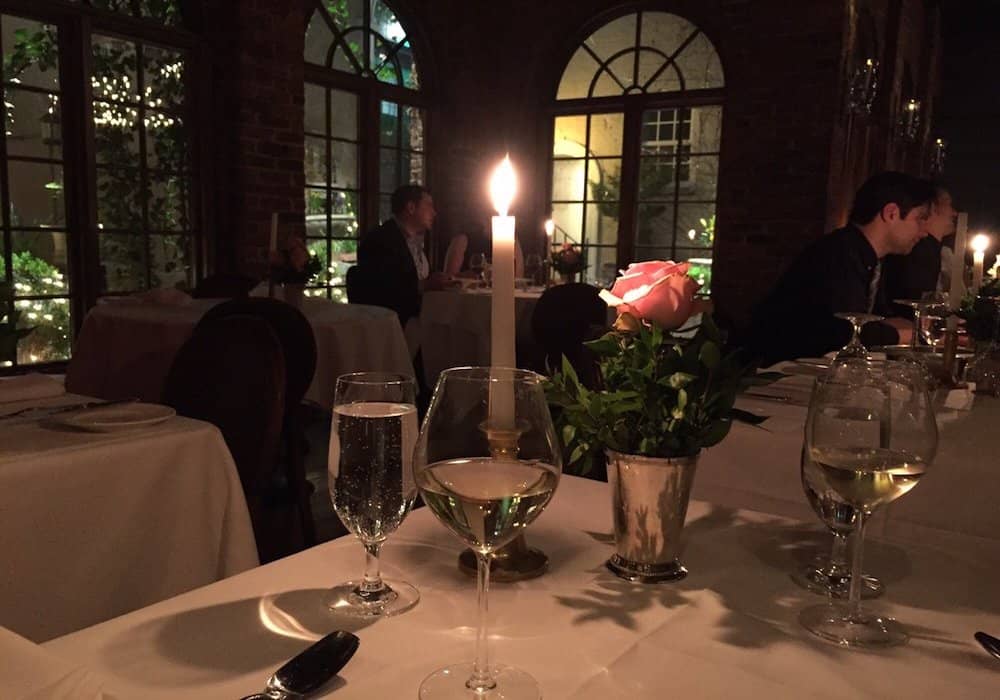 Since 1973 this upscale American restaurant in an 18th-century carriage house in West Village has been a go-to destination for a romantic candlelit dinner. The private garden gives it a secluded feel and for food you can choose between a seven-course chef tasting menu or a three-course prix fixe.
Website: http://www.oneifbyland.com/
Address: 17 Barrow St, New York, NY 10014, USA
Zenkichi New York
Enter through an unmarked door in Williamsburg and you'll be shown to a private booth, hidden from your fellow diners by bamboo blinds. This is New York's version of Tokyo dining, with Zenkichi offering customers a modern take on Japanese cuisine. There are various omakase (tasting menus) to choose from, including vegetarian and wheat-free options.
Website: https://www.zenkichi.com/
Address: 77 N 6th St, Brooklyn, NY 11249, USA
The River Cafe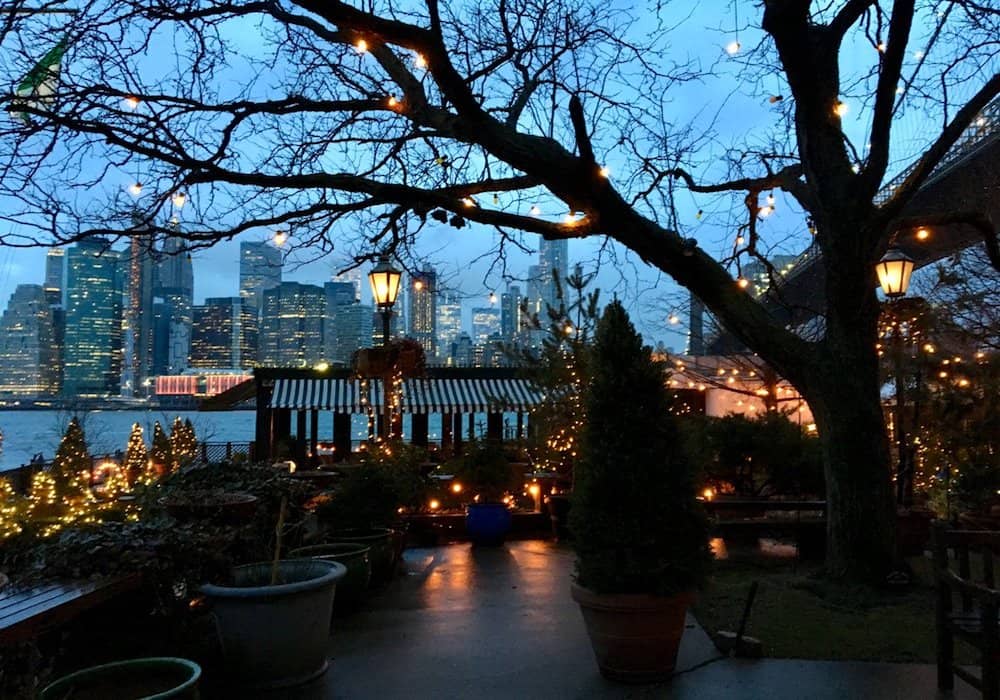 For a romantic dinner with a view, it's hard to beat The River Cafe's setting beneath the Brooklyn Bridge with the New York skyline laid out before you. The menu of classic American cuisine has won the restaurant a Michelin star, and there are excellent vegetarian options and an impressive wine list to choose from.
Website: https://rivercafe.com/
Address: 1 Water St, Brooklyn, NY 11201, USA
Boucherie West Village
If Paris is the city of romance, then Boucherie West Village brings some Parisian flair to Manhattan in a former theater building transformed into a classic French brasserie and steakhouse. Signature dishes include the dry-aged steaks, while you can get in the mood with their menu of absinthe-driven cocktails.
Website: http://boucherie.nyc/
Address: 99 7th Ave S, New York, NY 10014, USA
Raoul's
A Manhattan institution, Raoul's in Soho has been a date-night favorite for over 40 years. Inside you'll find a cozy, inviting space with playful decor and a menu of serious French cooking, including classics like Steak Tartare and Steak au Poivre. And that's not all. Raoul's is also famous for its burgers. However, you'll need to be on your game – it only makes 12 a night, so get in early.
Website: http://www.raouls.com/
Address: 180 Prince St, New York, NY 10012, USA
The Loeb Boathouse
If you're looking for a romantic meal for two overlooking a lake, there's really only one choice in New York. And that's at The Loeb Boathouse in Central Park. This waterside restaurant and bar has an undeniably bucolic setting and a menu of American classics. Moreover, once you've finished eating you can rent a boat and take to the water.
Website: http://thecentralparkboathouse.com/index.php
Address: Park Drive North, E 72nd St, New York, NY 10021, USA
Candle 79
Forget any preconceptions you might have about vegetarian or vegan restaurants in New York. Candle 79 in the Upper East Side offers high-end meat-free dining with no compromises in a romantic setting. Its earth-aware approach to dining includes sourcing local ingredients and serving wines and beers that are organic.
Website: http://www.candle79.com/
Address: 154 E 79th St, New York, NY 10075, USA
Blue Hill
Blue Hill in Greenwich Village is the perfect choice for couples whose passion for food includes locally-sourced, seasonal ingredients. The menu brings together local food and an artisanal wine list, and you can choose between a four-course tasting menu or the 'Farmer's Feast', a six-course meal inspired by the harvest of the week.
Website: https://www.bluehillfarm.com/dine/new-york
Address: 75 Washington Pl, New York, NY 10011, USA
Tree Bistro
Cozy, unpretentious and home to a lovely backyard garden, the Tree Bistro in East Village is a great choice for a relaxed and romantic meal. The French-inspired menu, cocktails and ever-changing wine list are just some of the reasons it has become a neighborhood favorite.
Website: http://treebistro.com/
Address: 190 1st Avenue #4004, New York, NY 10009, USA
Estancia 460
An Argentinian restaurant with Italian influences, Estancia 460 is designed to remind diners of a classic ranch house, complete with its whitewashed walls and wooden furniture. This is relaxed, low-key and intimate dining at its best. So it's perfect for couples who want to enjoy each other's company with some great food and wine.
Website: http://www.estancia460.com/
Address: 460 Greenwich St, New York, NY 10013, USA
For your perfect New York City romantic getaway you're going to need a place to stay. Check out our list of top New York romantic hotels.