By Expedia, on March 9, 2020
10 Things to buy in Toronto
Toronto, Ontario's capital, is a popular Canadian travel destination with an array of fun attractions. If you're visiting Toronto, you may want something more than photos and memories of the experience. Take a look at things to buy in Toronto to plan your shopping excursion and bring home some unique souvenirs from your Toronto vacation.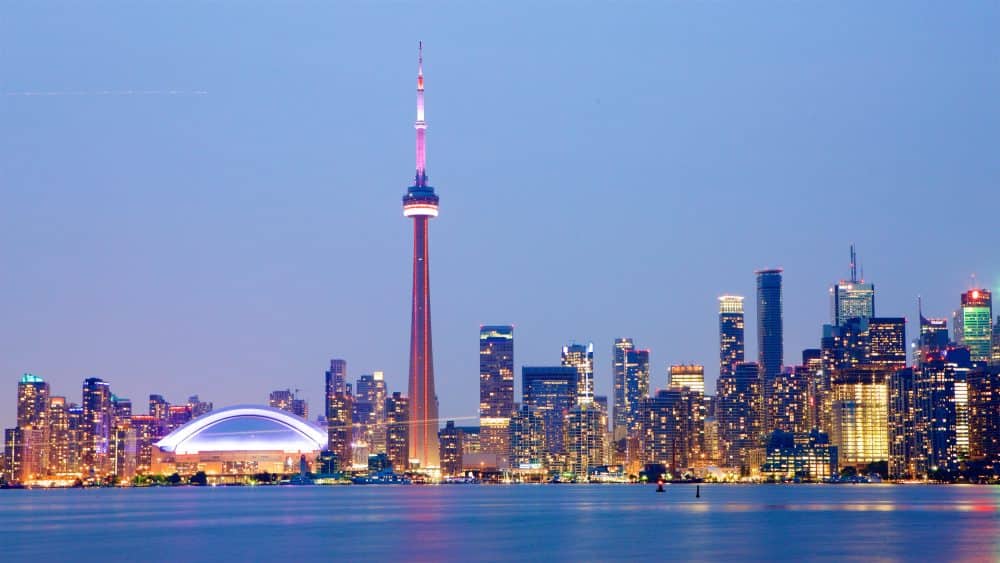 Toronto Public Library shirt
The Toronto Public Library is a beloved library and one of the largest neighborhood-based library systems in the world. During your trip, you can visit Drake General Store to purchase a vintage-style Toronto Public Library tee shirt or sweatshirt to support the library. The soft shirts are made of 100% cotton, and a portion of the profits go to the Toronto Public Library Foundation.
Toronto Transit Company memorabilia
If you want a unique gift you could only get in Toronto, you can visit the Toronto Transit Company Shop to get fun Toronto Transit Company memorabilia. You can get things like a mug with a subway stop name, a model bus in vintage colors, tee shirts, sweatshirts, and more. You never know what interesting thing you may find, and they make great gifts to bring home for your family and friends.
Arts and crafts from Distill
If you're shopping for one-of-a-kind gifts, there's no better place than Distill. The eclectic store features an array of Canadian-made designs crafted from metal, wood, glass, ceramic, textiles, mixed media, and more, so you can find unique jewelry, clothing, or home décor. Best of all, you could pick up some souvenirs for yourself and some high-quality gifts that are sure to excite your friends and family back home.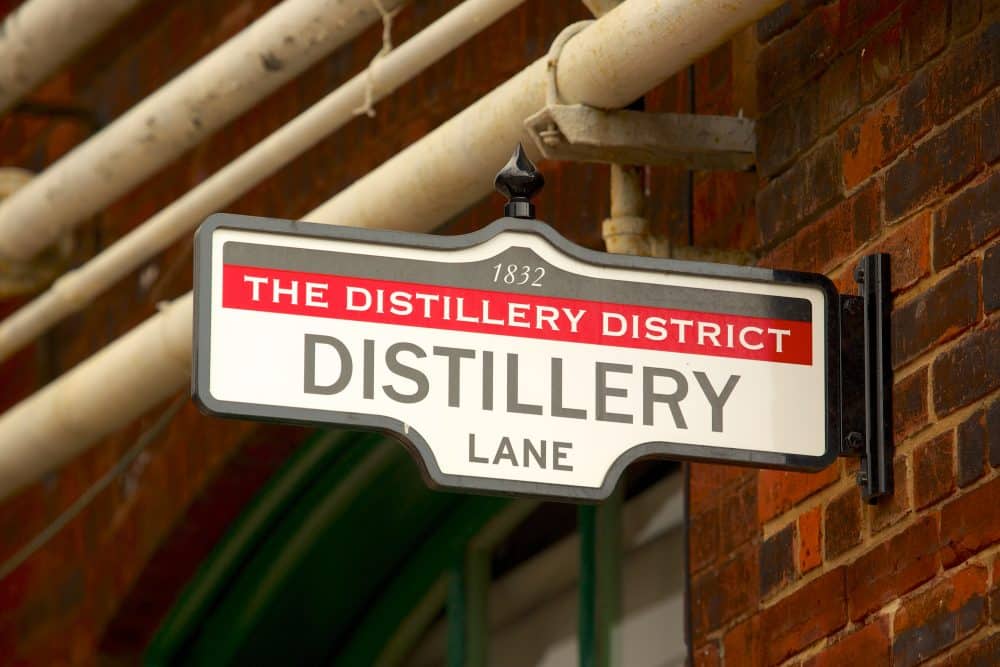 Canadian chocolate
Canadian chocolate is different from American chocolate. Found in household brands like Wunderbar and Caramilk, Canadian chocolate has a sweeter, creamier texture than American chocolate. You'll even find that the Canadian versions of American chocolate brands, such as Kit Kat and Reese's Peanut Butter Cups, also have a unique taste from being manufactured in Canada. During your Toronto trip, pick up some Canadian chocolate bars to taste the difference and enjoy some creamy chocolate when you get home.
Canadian diamonds
Sourced in northern Ontario, Canadian diamonds are beautiful and ethical options for fine jewelry. You can find fine jewelry with Canadian diamonds for men and women in jewelry stores throughout Toronto, and you can even design your own piece around your hand-picked diamond. While this is certainly not a cheap souvenir option, it's a timeless gift that you'll love for years to come.
Maple syrup
No trip to Toronto is complete without bringing home some of what Canada is famous for–maple syrup. Depending on what time of year you visit, you may be able to visit the sugar bush maple syrup festivals, but maple syrup is available year round. You can even visit maple syrup farms for carriage tours, guided hikes, and maple syrup tastings, along with shops that sell syrup by the bottle, maple candy, maple sugar, and other maple products.
Toronto Blue Jays gear
The Toronto Blue Jays are the city's resident baseball team. Even if you don't have a chance to catch a live game, you can visit the Rogers Centre to pick up some team memorabilia and gear. You can get a jersey, baseball, hat, tee shirt, sweatshirt, or autographed memorabilia at the shop to bring home some Toronto team spirit and pride.
Toronto Maple Leafs gear
Toronto is home to the Hockey Hall of Fame and the Toronto Maple Leafs, one of the "Original Six" members of the National Hockey League. The team is beloved by the city, so you can find Toronto Maple Leafs gear in stores just about everywhere. You can pick up a logo puck, jersey, tee shirt, sweatshirt, keychain, or other memento.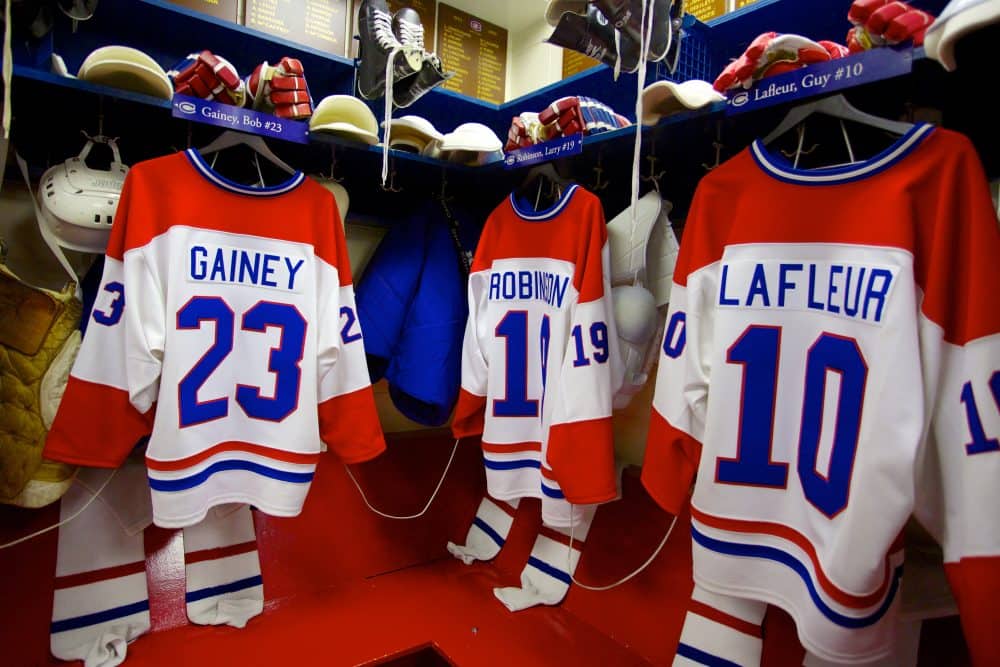 Green Beaver organic products
The Green Beaver organic line is a Canadian staple that uses only pure, natural ingredients, such as cranberries, carrots, and lavender. The brand is wildly popular in Canada, and you can bring some lip balm, sunscreen, and body lotion home with you. Green Beaver products are available In natural and health stores throughout Toronto, so it's an easy souvenir to pick up before your trip home.
Canadian Olympic Team red mittens
During the Vancouver 2010 Olympic Games, all Canadian fans were sporting bright red mittens in support of their teams. The mittens are still available at Hudson's Bay, and the proceeds go toward supporting Canadian athletes through the Canadian Olympic Foundation. During your trip to Hudson's Bay, you could also find a range of other unique gifts, such as the signature striped Bay blanket.
Ready for your trip?
Whether you want to support the local team, splurge on fine jewelry, or just enjoy some signature Canadian sweets, you have plenty of options to shop for souvenirs in Toronto. When you're planning your trip, take a look at ideas for spending a weekend in Toronto and check out Toronto vacations to make the most of your time.