By Expedia, on February 26, 2020
Top things to do in Paris for soccer fans
As the official travel partner of the UEFA Champions League, we've journeyed to the homes of the clubs that have got through to the final 16 to give you the lowdown on the hotspots for your next away trip. In this article we head to Paris, home of Paris Saint-Germain.
***Go and see your favorite team in action at the UEFA Champions League games across Europe and travel like a champion with Expedia. Check out our travel deals!***

Most people are familiar with Paris and its abundant charms. The French capital draws millions of misty-eyed couples, families, and friends to wander the banks of the Seine, dine in top restaurants, and explore some of the world's most revered museums.
Paris also excels on the soccer field: home team Paris Saint-Germain is France's most successful club, and frequently mounts a serious challenge to some of Europe's top teams in the UEFA Champions League.
And, with the Parc des Princes stadium located in upmarket Boulogne (a neighborhood with plenty of food and drink options), it's easy to combine soccer with other fun.
Why don't you plan a city break in Paris? From fan zones and supporters' pubs to the best places for a pre-game meal, discover a different side of Paris on a soccer-centric weekend.
Meet the team: Paris Saint-Germain
Founded in 1970, Paris Saint-Germain is one of Europe's newer clubs but many renowned players have already graced the field in the maroon-trimmed blue kit. Former players David Ginola, George Weah, Zlatan Ibrahimovic, and Edinson Cavani, and current players Thiago Silva and Neymar are some of the team's biggest heroes.
While the club has yet to triumph in the UEFA Champions League, PSG (as the club is nicknamed) has seven league titles and a record 12 Coupe de France (French knockout cup competition) wins.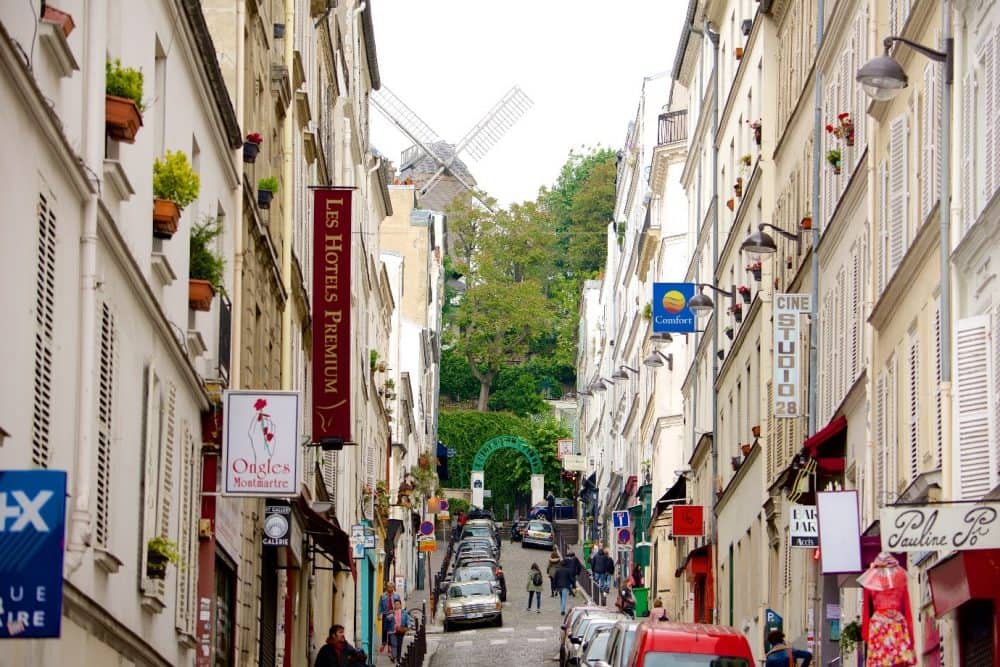 FUN FACT
Paris Saint-Germain was founded by a group of businessmen determined to provide the city with a top-flight team. They merged Paris FC and Stade Saint-Germain into a single club that could compete in the top league.
Visiting Paris's soccer stadium: Parc des Princes
Parc des Princes: 16th arrondissement
The club has been based at Parc des Princes since 1973, with the stadium also home to the national team until the Stade de France opened in 1998. With a capacity of 47,929 and three elegant hospitality areas, it regularly packs out for the most important games—so book in advance if you can.
To be at the heart of action, and surrounded by the most fervent fans, book a ticket for the Tribune Boulogne or Tribune Auteuil stands.
The seats are relatively roomy and comfortable, thanks to a renovation ahead of the stadium hosting Euro 2016 games. The overhaul also added a photographic exhibition depicting the club's time at Parc des Princes.
Tours, when available, offer a walk through the trophy room, dressing room, and tunnel, with the chance to walk alongside the field. Check the club's website for available dates and tickets.
Getting there: If you want to rent a car in Paris, it's around an hour's drive from Paris Charles de Gaulle Airport and a half hour from the city center, though expect heavy traffic at peak times and on game days. Or catch Metro line 9 from the city center to Porte de Saint-Cloud, a five-minute walk from the stadium. Buses 22, 62, and 72 also stop here.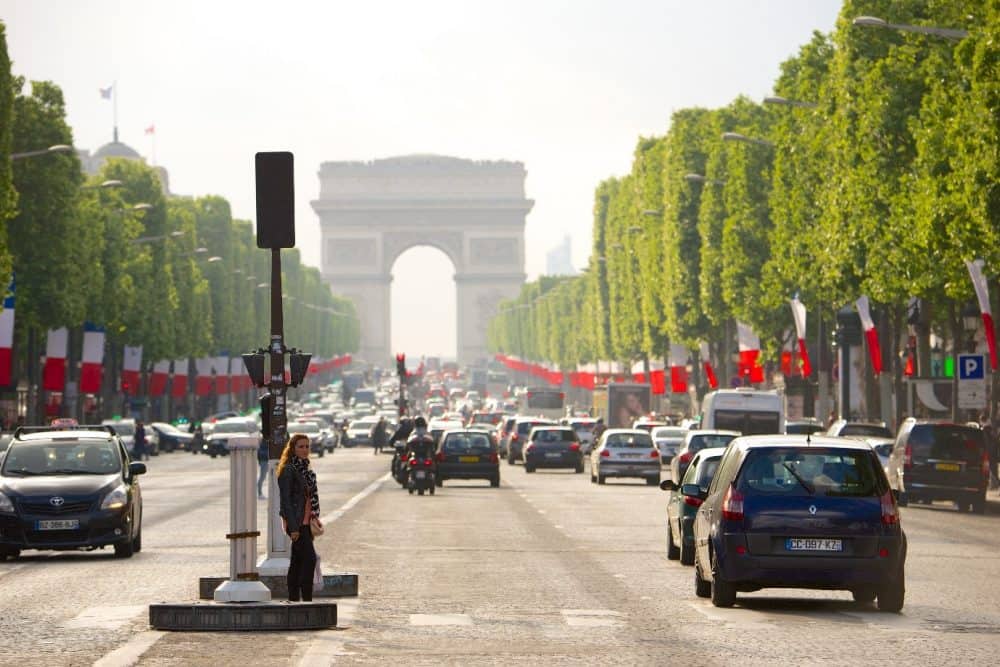 Where to eat and what to do in the 16th arrondissement
The stadium is located in Boulogne-Billancourt, one of the wealthier Parisian neighborhoods, about three miles from the city center in the city's western 16th arrondissement. Boulogne makes for a relaxed base when visiting hectic Paris (though it may be slightly more hectic than usual when there's an important game on).
There are cozy bars and brasseries along pretty much every street, so it's easy to find somewhere for a pre-game meal or drink. Top-rated eateries in the vicinity include upscale Chinese restaurant Palais du Bonheur, family-friendly Le Cardinal, and Les Petits Insolents, which dishes up modern French fare in a chilled-out environment.
For something a little different, stroll around atmospheric Cimetière Mairie de Paris, known for its ornate tombs.
Soccer fans might also want to visit the national ground, Stade de France, which is around a half hour's drive from Parc des Princes in the northern suburbs of St-Denis. Frequent guided tours follow the route taken by athletes who play there, from the changing rooms to the field.
Palais du Bonheur, 131 Rue Michel Ange, 75016 Paris
Le Cardinal, 5 Place de la Porte de Saint-Cloud, 75016 Paris
Les Petits Insolents, 2 Place Léon Deubel, 75016 Paris
Cimetière Mairie de Paris, 57 Rue Claude Lorrain, 75016 Paris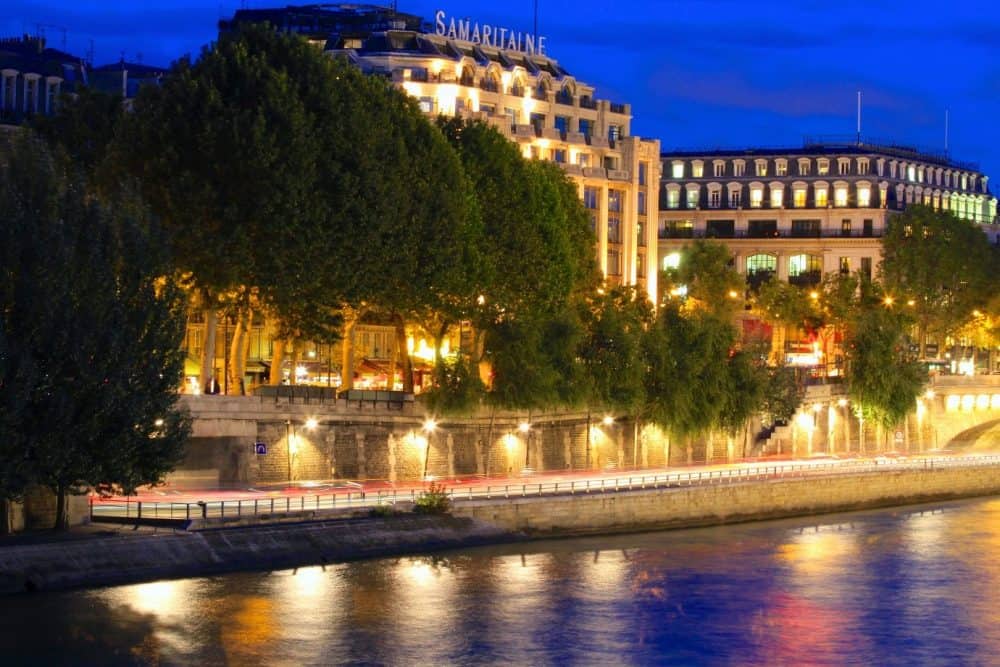 Partying in Paris after the game
Celebrating after the game
Follow the sea of blue shirts into Boulogne's wine bars and pubs, some of which have crowds spilling out onto the streets. During important tournaments, you'll find designated fan zones throughout the city, which are announced a few weeks before each game.
In the event of a big victory on the field, fans tend to congregate around Paris' most famous landmarks and thoroughfares. For example, Paris Saint-Germain fans celebrated their team's 2018 Ligue 1 title by gathering around the Eiffel Tower, while France's World Cup victory in the same year culminated in fireworks and parades on the Champs-Élysées.
For many fans, crowding into Bar des Familles, in Bastille, is the second-best thing to being at the stadium. Sometimes, the atmosphere is even more raucous! If you're looking for a more chilled-out vibe, the Cannibale Café in the 11th arrondissement draws local crowds for beers, burgers, and often, game-day screens. Or try The Moose, a multi-screen sports bar in Saint-Germain-des-Prés.
Cannibale Café, 93 Rue Jean-Pierre Timbaud, 75011 Paris
The Moose, 16 Rue des Quatre Vents, 75006 Paris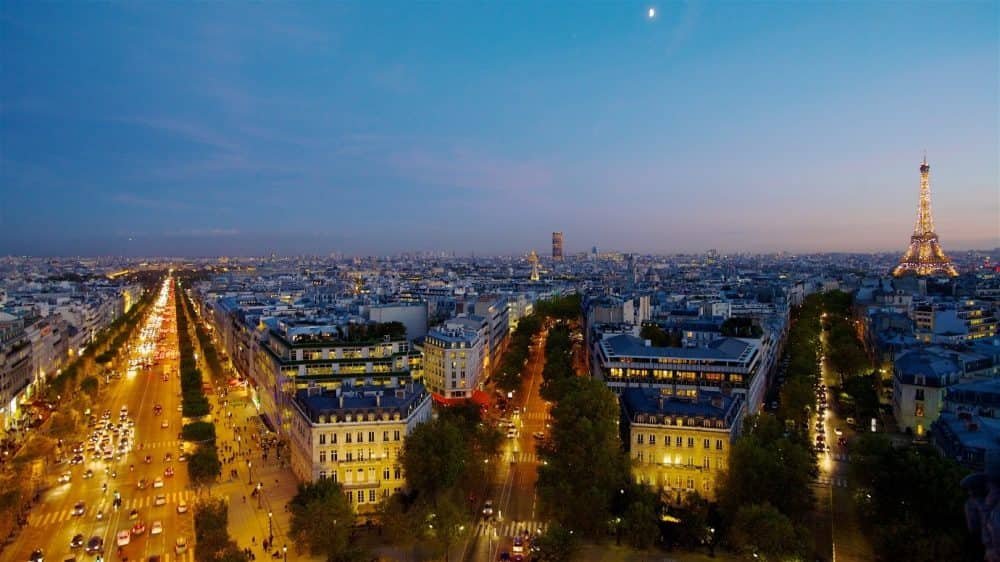 Going out in Paris
Unsurprisingly, there are bars everywhere in Paris, from those tucked in posh hotels to tiny basement spots with live jazz. Pigalle is legendary for decadent cabaret and cocktails, including the legendary Moulin Rouge, while neighboring Montmartre hosts countless (much less famous) clubs and drinking holes.
The neighborhoods outside of the central tourist hubs tend to offer the best value and a more laid-back vibe. The quaysides of the 12th and 13th arrondissements, divided by the Seine, draw younger, hip crowds. République and Oberkampf are two of the trendiest areas, with lots of lounge bars and live music, including happy hours late into the night. Meanwhile, Le Marais (the 4th arrondissement) is a lively area known for LGBT+ clubs and late-night dining options.
Feeling fancy? Well, it is Paris! Restaurant Toit Terrasse Molitor is a sleek rooftop lounge with cocktails, an inviting wine list, and incredible views of the Eiffel Tower. Just beyond, you can even glimpse the Parc des Princes itself.
Restaurant Toit Terrasse Molitor, 6 Avenue de la Porte Molitor, 75016 Paris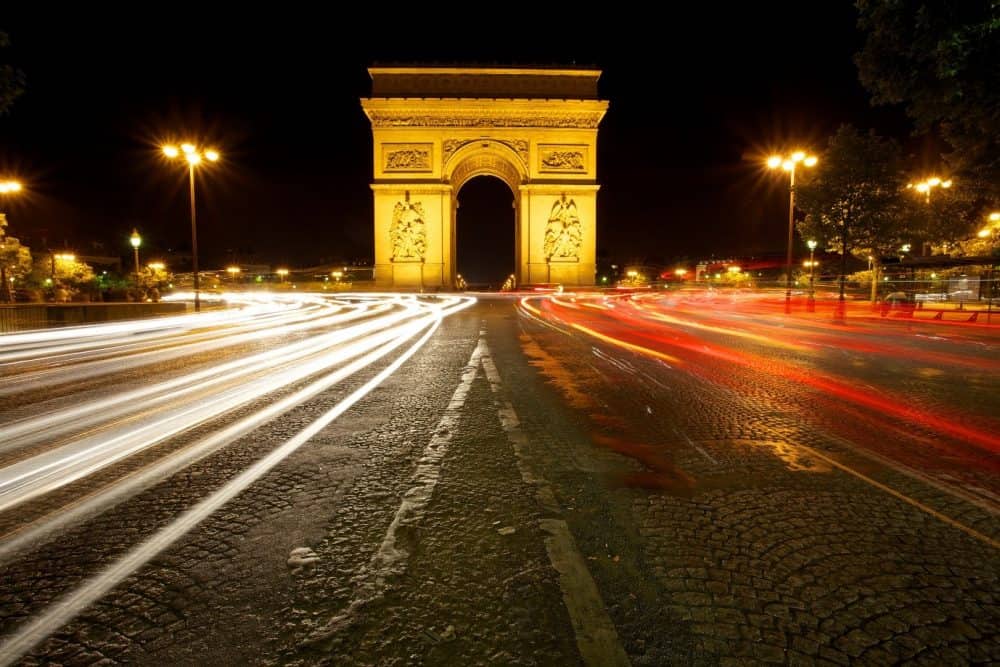 Getting to Paris
You can fly direct to Paris from some U.S. cities—it's about a seven-hour flight from New York or Philadelphia, eight and a half hours from Chicago, and nine and a half hours from Dallas. You can also fly via several European cities such as Dublin, London, or Frankfurt. There are Paris hotels for every budget and taste, from the city's hip eastern neighborhoods to the quiet, family-friendly 14th and 15th arrondissements.
Ready to enjoy the beautiful game in one of the world's most romantic cities? From strolling in the shadow of the Eiffel Tower to cheering on Paris Saint-Germain (or their opponents) at the Parc des Princes, the French capital is a clear winner when it comes to city breaks.