By Chloe Mulliner, on November 6, 2019
Travel Tips for Your First Trip to Rome
It's always been a dream of yours to travel to Rome, and now you're finally booking your trip. Congratulazioni! With all the history lessons, famous artwork, and more pizza than you could possibly consume, you're in for a real treat.
As exciting as it is to go on a big adventure to the capital of Italy, there a few things you'll want to consider. To help you out, we've gathered some of the most important travel tips for Rome. From explaining public transportation to providing some popular Italian phrases, these Rome travel tips are here to guide you.
When is the best time to visit Rome?
Rome is known for having wet winters and dry summers. The summer sees the majority of the tourists, as everyone seems to want to enjoy some alfresco dining and a gelato dessert. The temperatures peak around 88 degrees F in the height of summer. Winter brings cooler temperatures, around 45 degrees F, along with rainy weather. You'll face fewer crowds during this season with the exception of Christmas, New Year's Eve, and Carnevale.
The shoulder seasons are a prime time to visit as the weather is pleasant. Keep in mind that Easter and Holy Week are very popular holidays in the spring, bringing lots of tourists. Meanwhile, September sees the start of the soccer season.
What is the best airport to fly into?
When you're booking flights to Rome, keep in mind that the city has two airports: Fiumicino International Airport "Leonardo da Vinci" (FCO) and Rome Ciampino Giovan Battista Pastine Airport (CIA).
If you're flying from the U.S., chances are you will fly into FCO, which is considered the city's main international airport. It's located roughly 18 miles east of the city center. Several buses and trains service the airport and Rome Termini (the main station), making it easy to get into the heart of the city.
By contrast, CIA only has one terminal, and does not accept long-haul flights. If you're visiting from the states, you'll probably only end up at this airport if you're traveling to or from a nearby European destination. Because this airport is small, you won't find a lot of things to do or places to eat while you wait to board.
What is the best way to travel in Rome?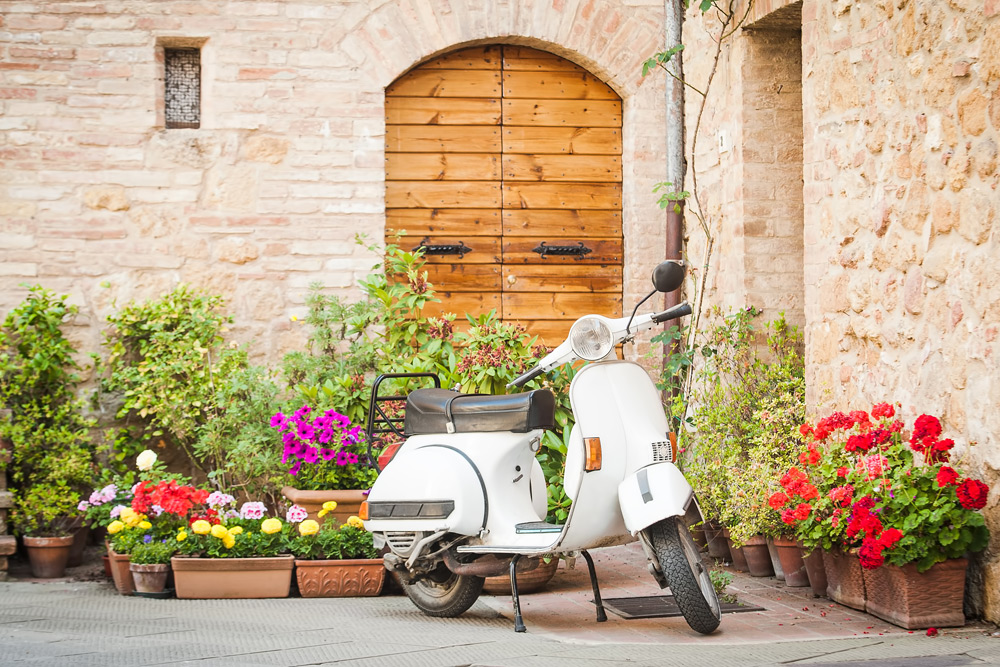 One of the major perks of Rome is that it's such a walkable destination. What's more, many of the most famous and popular attractions are clustered together, making it easy to visit each one on foot. There are also many pedestrian-only areas of the city, which don't allow any sort of vehicle. Pack a pair of comfortable shoes so you can explore the cobblestone pathways with ease.
Public transportation is another one of the best ways to get around Rome. The city has its own underground metro system. Line A brings you to popular spots like the Vatican Museums and the Pantheon, while line B will take you near the Roman Forum and Colosseum. If you plan on riding the metro a lot during your stay, look into the multi-day cards to help you save money. You can buy 24-, 48-, and 72-hour passes.
We know what you're about to ask: "But what about the Vespa?" Yes, it's not just in the movies. You will see tons of people zipping around on the motorized scooters. As long as you have previous experience riding a motorcycle or scooter, you'll have no trouble renting one. You can even join a Vespa tour and zip around the city after a guide. Just remember to wear a helmet and follow all traffic and city laws.
What should I do on my first trip to Rome?
When you're planning a trip to Rome for the first time, add some of these tours and activities to your itinerary:
Explore the city as you please. Rome Hop-On Hop-Off Bus Tour offers one of the most convenient ways to see all the must-see attractions.
Eat! The cuisine in Rome is celebrated the world over, and for good reason. As soon as you arrive, hunt down Roman-style pizza, gelato, and every kind of pasta. From spaghetti carbonara to pasta alla Gricia, you'll want to sample every kind of sauce and noodle.
Toss a coin into Trevi Fountain to ensure you return to Rome. The legend says if you toss the coin from your right hand over your left shoulder, you will visit the Eternal City again.
Take a step back in time with a visit to the Colosseum. The complex opened in 80 A.D., hosting the gory gladiatorial fights.
Set your sights on Michelangelo's famous masterpieces, which are all over the city. His fresco on the ceiling of the Sistine Chapel is arguably one of the most prestigious examples of High Renaissance Art. Search for his statue of Moses at Basilica di San Pietro in Vincoli and view his rendering of The Pieta at St Peter's Basilica in Vatican City.
What are some foods I should try?
Yes, you'll love the fascinating culture, history, and attractions in Rome…but the cuisine is even more fun! Knowing what you're ordering can be tricky if you're unfamiliar with the local food—especially if you don't speak the language. When visiting Rome for the first time, it's all about feasting. Here are some top dishes (and for extra inspiration, check out Rome for Foodies).
Bucatini all'Amatriciana: This famous pasta dish goes down in history as a local favorite. The red sauce includes guanciale, pecorino cheese, tomato, pork jowl, and a number of other ingredients.
Rigatoni Carbonara: Simple, yet oh-so-delicious, this pasta dish is often topped with pecorino Romano and Parmigiano Reggiano cheese, raw eggs, and pancetta. You'll be sorry if you don't order it at least once during your trip.
Carciofi alla Giudìa (or Romana): Deep-fried artichokes are a popular dish you'll see on many menus. Blending Jewish and Roman traditions, the versions differ slightly in their preparations, but are equally delicious.
Coda alla Vaccinara: It's not every day you see oxtail on the menu in the U.S., but it's a different story in Rome. This oxtail, tomato-based stew is definitely a bucket-list item.
Supplì: Snag this tasty street food when you're on the go. They're fried rice balls filled with ragu and mozzarella.
Limoncello: This chilled lemon liqueur is especially refreshing on a hot summer's day in Rome. It's most often enjoyed as an aperitif or digestif.
To further guide your dining experience, here are a few common sections you'll see on the menu:
Antipasti: Similar to appetizers, these dishes come before the main meal.
Primi: These are the "first dishes," which are often pasta and soups.
Secondi: This refers to the main dishes that usually include meat.
Dolci: This section includes the desserts. Look for gelato, cannoli, and panna cotta.
Bevande: Here you'll find the beverages and most often the list of wines.
What are some common words and phrases I should know in Italian?
Tip for traveling to Rome: locals or people living in Rome understand at least some degree of English, which will make it easier for you to get around! With that said, it's always helpful (and polite!) to learn a few words or phrases in advance. Allow these Italian phrases to start your Italian education:
"Buongiorno" (good morning)
"Buona sera" (good evening)
"Buona notte" (good night)
"Ciao" (informal hello or goodbye)
"Salve" (hello, which is commonly used in Rome)
"Per favore" (please)
"Grazie" (thank you)
"Prego" (you're welcome)
"Mi chiamo" (my name is)
What is the best area to stay in Rome?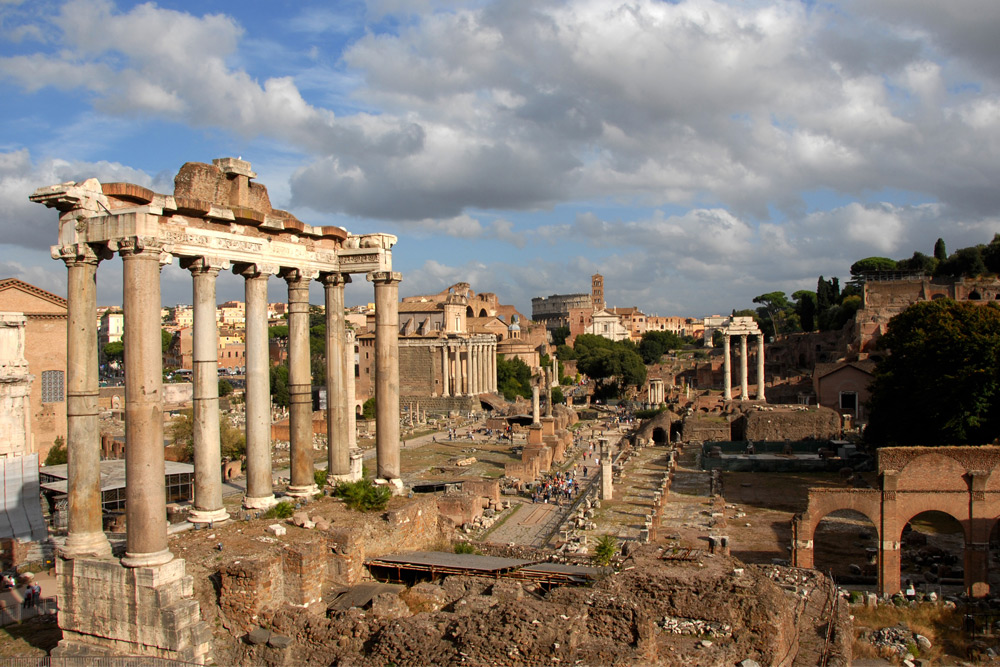 When it comes to deciding where to stay, there are tons of hotels in Rome to choose from. There are so many neighborhoods that are great for tourists, it's just a matter of narrowing them down and choosing which ones best suit your preferences. The following are just a few of the popular neighborhoods across the city:
Trastevere: If the local nightlife is important to you, consider this neighborhood. There are plenty of clubs and bars that stay open after hours so you can play all through the night.
Testaccio: Hungry? If you've traveled to Rome with the intention to chow down, stay in Testaccio and eat your way through all the local trattorias and pizzerias.
Historic Center and Ancient Rome: These two neighborhoods are great for first-timers who want to experience all the famous attractions. The Pantheon is located in the Historic Center, while the Colosseum sits in Ancient Rome.
Rome is an enchanting city where you can find yourself perfectly content sitting outside at a café, watching the lovely Italian world go by. Whether you're packing your schedule to the brim or letting the adventures come as they please, your first trip will be magical beyond compare. Follow these tips and tricks and you'll be in good shape to take on the city!