By Expedia, on June 7, 2019
Maine Coast Travel Guide
The Maine Coast has more shoreline than California, and with its quaint seaside towns, historic fishing villages, and pristine beaches, it offers a picture-perfect slice of New England. If you're thinking of planning a summer trip to visit the Maine Coast, check out this guide to discover what makes it so special.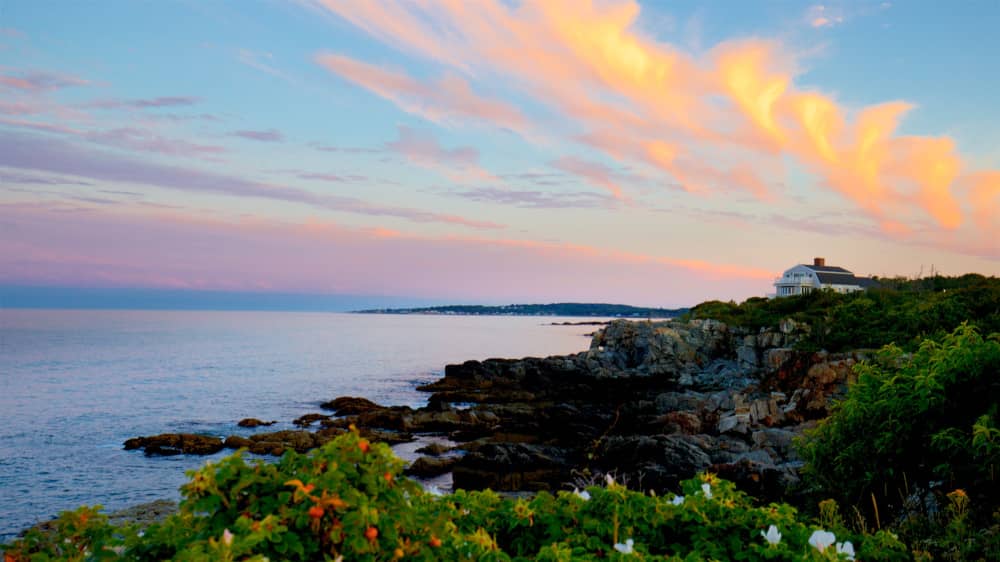 Getting to the Maine Coast
If you're living on the East Coast and are planning on traveling during the summer, driving to the Maine Coast is by far the best option. A car journey down rambling Route 1 – also known as the "Lobster Trail" – is a fantastic way to soak up the area's charms. Stop for an apple-pie ice cream in Ogunquit, shop for art in Rockland, chow down on lobster rolls on Cape Elizabeth's beach, and catch the unforgettable sunrise from the top of Cadillac Mountain in Acadia National Park. Route 1 is also gorgeous in the autumn, when the razzle-dazzle of the fiery fall foliage could adorn a thousand postcards.
If you're thinking of flying to the Maine Coast, there are a number of airports to consider. Boston's Logan Airport will likely be one of the cheapest options, and it also has a good selection of car rental agencies that will have you out the door, fueled up, and on the road in minutes. It's about an 85-mile drive from Logan to Kennebunkport if you take I-95, and a somewhat longer journey if you opt for scenic Route 1.
Flights into Portland International Airport are slightly more sporadic, but it's a convenient option smack dab in the middle of one of Maine's most vibrant locales. Portland is a bucket-list destination for many Maine road-trippers, so you can soak up the city sights before exploring the rest of the area. It's also worth checking out flights to Manchester, NH, as several carriers offer great fares and it's only a 90-mile drive from Portland.
Where to Spend a Summer on the Maine Coast
When you're deciding where to spend a summer on the Maine Coast, it's good to remember that the area has a long history of catering to summer travelers – John Travolta, Anna Kendrick, and Martha Stewart are just some of the familiar faces – and even if you don't have a movie star's budget, you'll discover a wide variety of accommodations to suit your needs.
Families can book a vacation home with all the comforts, including fully equipped kitchens, BBQ areas, and recreation rooms, making it easy to fit the whole clan. The Belle of Maine not only puts you in the middle of beautiful Wells, "The Friendliest Town in Maine", it offers cozy, country-style cottages with kitchens and flat-screen TVs, as well as an outdoor pool, a picnic area, and laundry facilities.
The Village by the Sea, meanwhile, is the perfect spot for travelers who'd like to be within a stone's throw of charming Ogunquit Beach or the Wells Reserve, a bucolic sanctuary with miles of walking trails, enduring farm buildings, and regular events.
If you're looking for funkier one-of-a-kind accommodations, then book a room at the Press Hotel, a chic boutique hotel housed in the former offices of the Portland Press Herald. New England's literary legacy is celebrated in the details – just check out the jazz-age-inspired rooms and the wallpaper made from newspaper headlines – and the Press Hotel puts you on the doorstep of buzzing restaurants and shops in the lively Old Port District.
Summer Activities on the Maine Coast
The Maine Coast has been a fashionable summer destination since the 19th century, when midwestern powerbrokers, Manhattan's literati, and affluent East Coast families constructed mammoth vacation homes from Bar Harbor to Kennebunkport. The Maine Coast's population still swells in the sultry summer months, and travelers will find a range of independent shops, open-air restaurants, and beachside boutiques catering to seasonal visitors.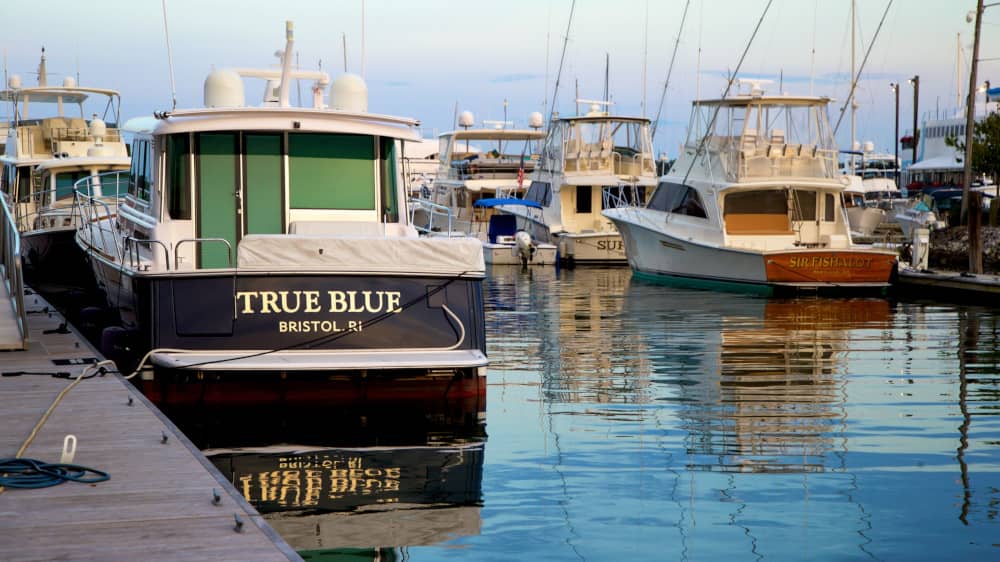 Antique hunters should make sure that a stop in Wells is on their itinerary, as the idyllic town offers over 25 antique shops jam-packed with timeless treasures and Americana, while hip Haberdashery is a great spot to get decked out in some vintage duds, and Portland Dry Goods Co. brings a bit of cosmopolitan chic to the birthplace of L.L. Bean.
If you're searching for a great beach read, pop by long-standing Longfellow Books, where you can drop in on poetry readings and book launches, or wander through the head-high stacks at Yes Books, a boho bookshop with rare and out-of-print titles.
Of course no shopping trip to the Maine Coast would be complete without seeking out some of its legendary handcrafted goods, and The Leather Bench is a must-visit spot for those who appreciate traditional craftsmanship.
The Maine Coast is also a huge draw for visitors who can't get enough of the great outdoors. Portland offers some spectacular cycling trails, Ogunquit is home to a theater that's been putting on summer shows since the days of the Straw Hat Circuit, and Bar Harbor is a hot spot for whale-watching tours and deep-sea fishing excursions.
What to Eat on the Maine Coast
Sampling the local delicacies is always a big part of a vacation, and when you're trying to decide what to eat on the Maine Coast, you won't be short of intriguing options. Maine lobster used to be so plentiful and ubiquitous that it was shunned by the visiting elite, who instead opted for Belon oysters and coffee brandy, but today you'd be hard pressed to find a better lunch than a Big Boy lobster roll at Five Islands, a laid-back shack overlooking Sheepscot Bay.
For a taste of old-school, no-frills Maine, cruise down Route 1 to Moody's Diner, a neon-tinged local landmark that's been slinging roasted turkey for over 8 decades. Although Moody's walnut pie is rightfully acclaimed, Maine has always had an extra-large soft spot for blueberry pie – the official state dessert – so head to Dot's Bakery, a homey restaurant located in the house of one of the Pine Tree State's friendliest bakers. Dot makes everything from scratch, and it's worth phoning ahead to order her unforgettable take-away pies.
If you're looking for a more upscale dining experience, book ahead to reserve a table at local favorite Street & Co., an intimate, lively restaurant offering a menu of revolving seafood dishes. It's a convivial place to sample some freshly shucked oysters and bourbon pecan pie, and their scallops in Pernod and cream will provide a Proustian experience, ensuring that you'll remember the meal for the rest of your life.
Offering a magical blend of wild natural beauty and classic New England culture, the Maine Coast promises a getaway to remember. Check out Expedia's fantastic selection of accommodations and book your Maine Coast vacation today!