By Expedia Guest Author, on July 6, 2016
Where to eat in Missoula
There's something to be said about the quality and integrity of food in small towns. Maybe it's the innate connection to local producers and suppliers (where neighbors support neighbors) or perhaps it's the culture of having regular diners (accountability is a beautiful thing). Whatever the reason, the small towns and cities that dot this world of ours continue to surprise me with every morsel and sip. Cocooned by the Northern Rockies of Montana, Missoula is no exception. With a thriving local (and seasonally-driven) food scene, craft brew movement, and food truck community, the university town is bursting with culinary gems. Here are some drool-worthy spots to add to your must-eat list.
The Catalyst Cafe & Espresso Bar – I surveyed just about every local I could find and they all pointed me to this cafe for the best brunch in the city. One bite of the Huevos Rancheros and I could see why. Perfectly poached eggs, house-made salsa verde and ranchero sauce, beaut corn tortillas… I could go on. Serving breakfast all day, this is the kind of place I would be a regular at if I lived in Missoula. It seems everyone shares the sentiment so expect a lineup when you visit (and yes, it's worth the wait). Bonus: They have a great selection for vegetarians and vegans!
Clark Fork Market – Located under the Higgins Bridge just east of Caras Park, this outdoor market is a dream. Scenic setting, proud vendors, children rolling around on the grass, market goers happily tasting and buying locally-produced goods—I basically felt like I landed in a fairytale town as I made my way around the joyous gathering. I was amazed by the energy at the market, live music, and diverse range of products (everything from the highly-prized morels to mouthwatering bear claws). Grab a picnic blanket, your favorite people, and spend a Saturday morning lounging at this market. You won't regret it.
KettleHouse Brewing Company – One thing is for sure: Montanans love their beer! And with that has come a blossoming craft brew scene that is taking the small towns by storm. A pioneer in Missoula—the first to open a brew on premise (BOP) and the first brewery to sell pints in their tasting room—KettleHouse produces high quality, premium beers that reflect their passion for the state. All beers are brewed with Montana-grown and malted barley, hops from the Yakima Valley, and water from Missoula's aquifer. Oh, and these guys really care about the environment so they offer growlers as the to-go option for waste-free consumption. Cheers to that!
Scotty's Table – Nestled on the lower level of the historic Wilma Theatre, this bistro is all about supporting western Montana's farmers, growers, and producers. Their menu is filled with items that feature local meat, grains, and produce. Think organic veggies, naturally-raised beef, mussels from the northwest and fresh fish. Yum. Even their bread is baked locally and delivered to the resto via bicycle! Do yourself a favor and order the Chicken Waffle Sandwich. Moist, buttermilk-brined chicken breast on a cheddar-bacon-chive waffle and topped with a maple mustard sauce. Hello…
Montgomery Distillery – This traditional, small-batch distillery is a family business—one with deep roots in Montana agriculture (five generations to be exact). Growing all their wheat and rye at the Montgomery family ranch, they distill exclusively from Montana-grown grain. Their passion? Interpreting Old World spirits from around the globe using ingredients from the Montana landscape. And that they do very, very well. Don't leave without tasting the Quicksilver Vodka. Made using a 21-plate rectifying column, it has a silky mouthfeel and clean, pure taste. The tasting room has a great vibe, the cocktails are on point (try the Phil's Collins and Go Gingerly) and the staff are knowledgeable and friendly. It's a great place to grab drinks before dinner.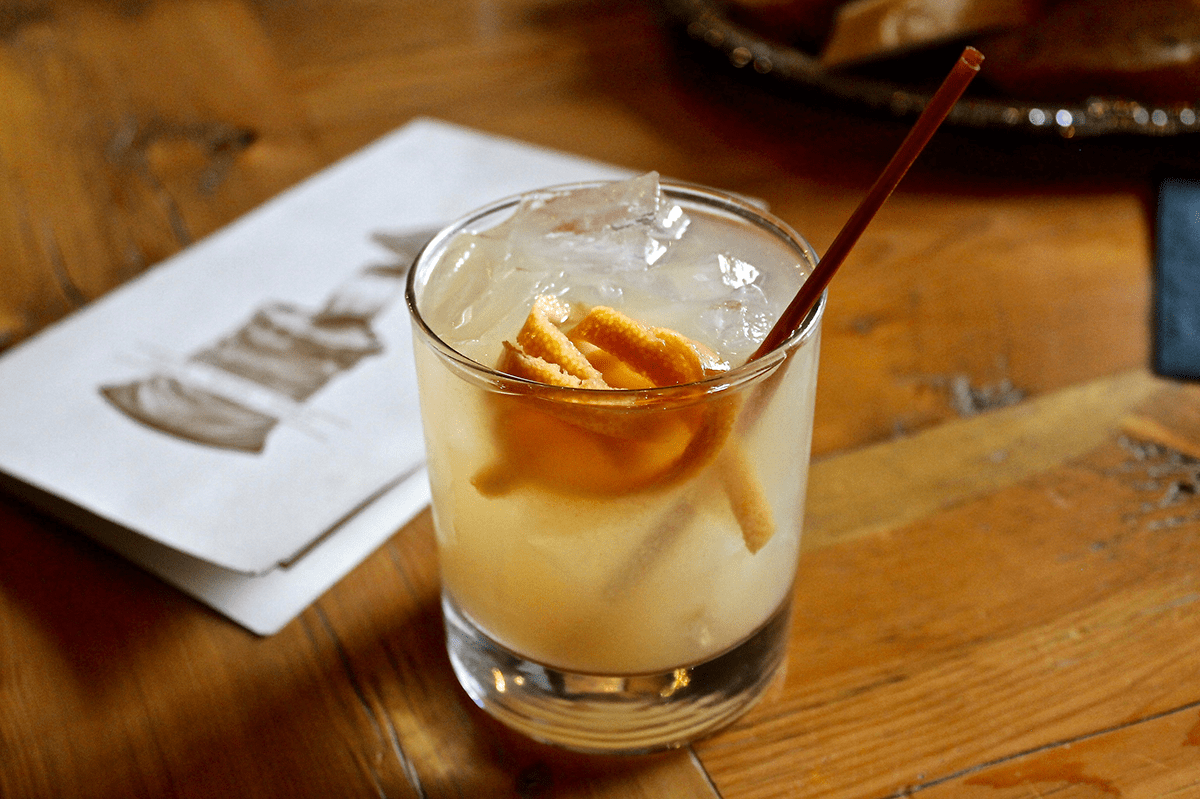 Tia's Tamales – This is a food truck you'll want to line up for. Not only is it the cutest little truck I've ever seen, but they serve up authentic, fresh tamales. Handmade using local produce, they are beautifully seasoned, organic, gluten-free, and combine some unique flavor profiles. The Chorizo and Date Tamale and the Pumpkin Black Bean Tamale are beyond words. I also spotted someone devouring the Seven Chili Pork Tacos, which looked divine! Head here for your dose of Mexican in Missoula.
Market On Front – High-quality products line the shelves at this artisan grocery store in downtown Missoula. These guys source local and sustainably-cultivated products that reflect the richness of Montana's bounty. Their coffee shop serves up some excellent coffee and is popular among locals, but what I fell in love with was the breakfast menu at their deli. Sandwiches, breakfast burritos, granola… All so fresh and delicious. If you like a bit of heat, order my favorite menu item, the Spicy Pig—scrambled eggs, smoked bacon, pepper jack cheese, tomato, spinach, jalapeños, and avocado served on a croissant and drizzled with chipotle aioli.
Plonk Wine – I love everything about this restaurant—the ambiance, the service, the very discernible commitment to high-quality food, and wine. Oh, and a beautiful cellar that we were fortunate enough to dine in. The dishes are meticulously thought out and paired with stellar wines (they have a skillfully curated collection). Chef Derrick Wcislak dreamed up an incredible menu that had me salivating over stuffed morels, pancetta-wrapped rabbit, and poached rainbow trout (the pièce de résistance in my opinion). Go to Plonk for a date, family dinners, girls' nights—any time, really. Just go!
What are your favorite Missoula eats?
To learn more about planning your own epic road trip through Montana, click here or check out the #PictureMontana hashtag on social media.
Text and photos are by Solmaz (aka The Curious Creature), a full-time food and travel blogger based in Toronto, Canada. Having traveled to more than 35 countries, her ultimate goal is to break down barriers to unfamiliar lands and cultures in order to inspire people to explore new destinations. She's a firm believer that food plays an essential role in doing so and makes it a priority to write and share culinary experiences. You can follow her gluttonous journey on her website or via Instagram.