By Camille Meyers, on September 20, 2019
10 Trips for a Coffee Tour of the World
Who said you couldn't plan a whole vacation around coffee? From drinking fresh-roasted java on a coffee plantation in Java to sipping an espresso in its Italian birthplace, every day can be International Coffee Day with a coffee-based trip. Dive into coffee culture in Melbourne, taste true Turkish coffee in Istanbul, and sample some of the world's most expensive beans on a coffee tour in Hawaii. Grab a cup of joe and start planning your coffee trip around the world.
Italy – Birthplace of Espresso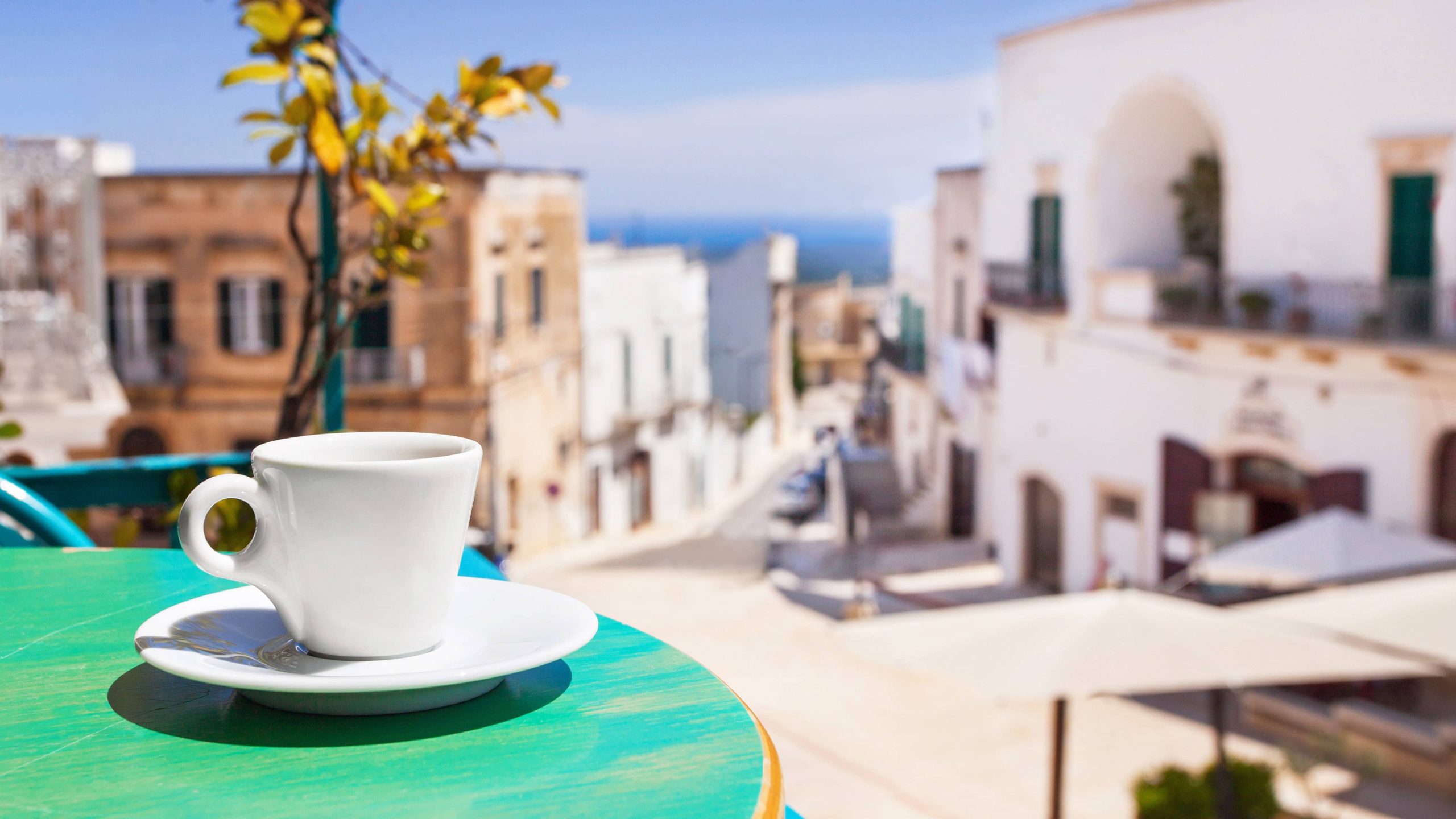 A pilgrimage to Italy is a must for any coffee connoisseur. It's the country that invented espresso and the cappuccino, after all. So, it's no wonder that Italy has a strong coffee culture ruled by seemingly mysterious rituals and rules. Learn the ins and outs with a local guide on a coffee and dessert tour in Rome or Venice.
Tips for Ordering Coffee in Italy:
Don't order milky coffee drinks, such as a cappuccino, caffé latte, or latte macchiato, after 11 AM. Italians consider them bad for digestion if consumed later in the day.
If you order a latte, you'll just get a cup of milk (since that is what you said in Italian). A caffé latte (coffee with milk) is probably what you're after.
Don't expect a to-go cup. Most Italian café's serve their coffee in porcelain or glass cups and patrons stand at the bar or sit to enjoy their hot beverage. When in Rome….
Jamaica – Home of Blue Mountain Coffee
The cool misty mountains of Jamaica are some of the tallest in the Caribbean with rainfall and soil ideal for growing coffee. So, it's no wonder that Blue Mountain Coffee, renowned for its mild flavor and lack of bitterness, is one of the most desirable and expensive coffees in the world. Go to the source on a coffee plantation tour in the Blue Mountains and try a freshly roasted cup on the farm. Learn about the labor-intensive process of harvesting, sorting, and vetting these world-class beans and take home a bag—or two—for yourself.
Melbourne, Australia – Coffee Capital of Australia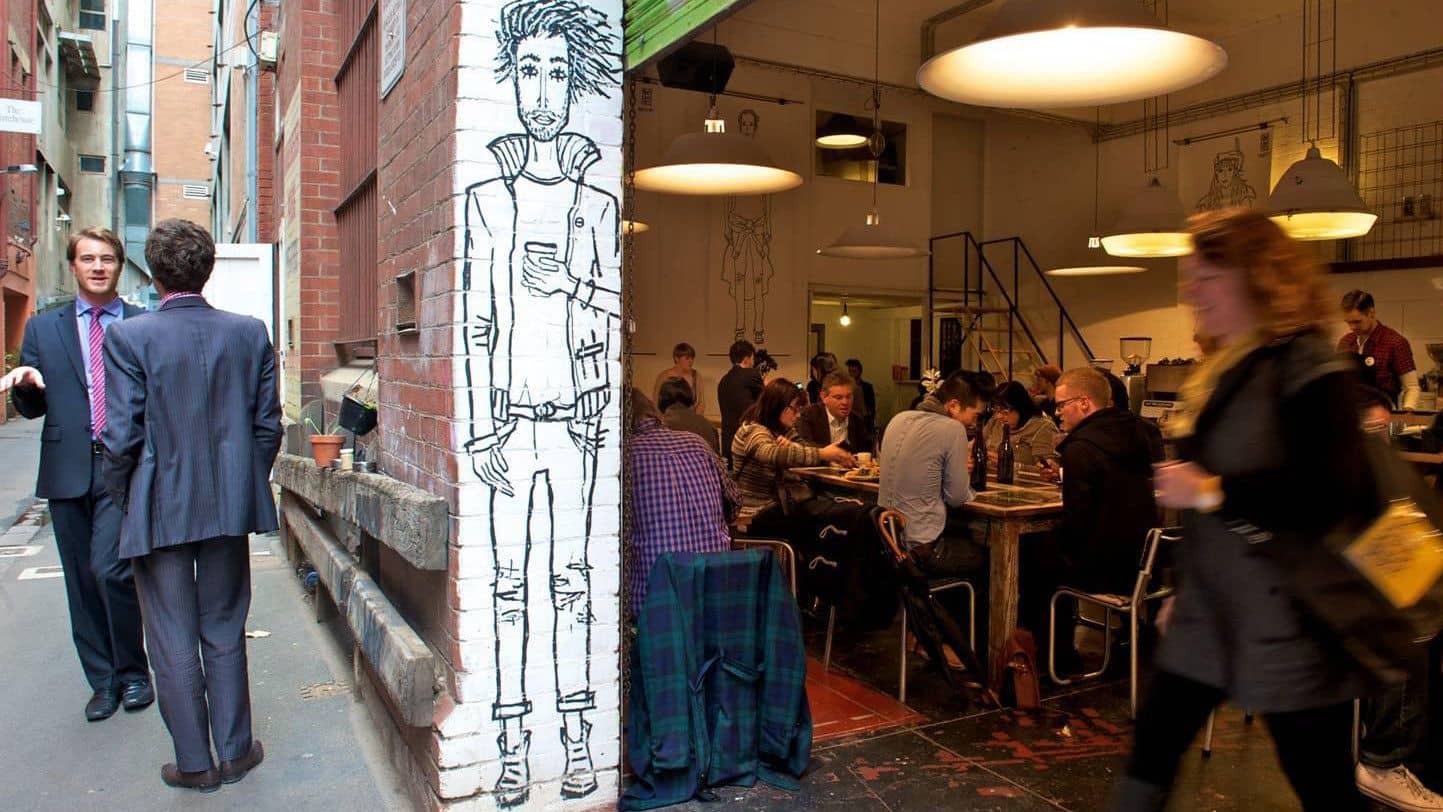 Does Melbourne have the best cafes in the world? Judge for yourself with a trip to the Coffee Capital of Australia. Casual, eclectic, and quality-focused, coffee culture in Melbourne is more about enjoying a steamy cup of joe with a delicious bite to eat with good company than fueling up with your daily caffeine hit. Discover the city's hidden-gem coffee shops with a local guide on a café culture walking tour of Melbourne.
Turkey – Take a Coffee Trip Through History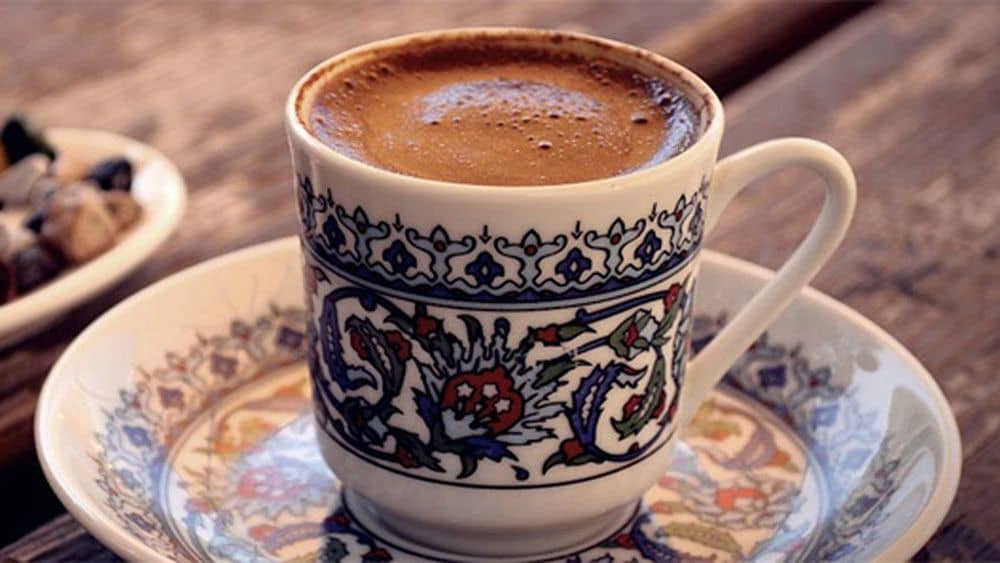 Drinking richly flavored, unfiltered coffee in Turkey is a coffee vacation must. The first coffee beans arrived in Istanbul in 1519, and it didn't take long for this new drink to catch on. Turkish coffee culture and tradition is even recognized on UNESCO's Intangible Cultural Heritage List. Sip this unique brew in historical venues and see old bazaars where people traded these magical beans on a small-group coffee tour of Istanbul. Then, learn the fine art and proper tools to make your own cup of Turkish coffee.
Tips for Drinking Turkish Coffee:
Since sugar is cooked directly with the coffee grounds, request your sweetness level when you place your order.
Swirl your cup slightly before each sip to remix the grounds with the water for a full-flavored experience.
Don't drink the last drop! Since Turkish coffee is unfiltered, all the grounds settle at the bottom of your cup. Leave the last gritty bit in the bottom to avoid spoiling the experience.
Colombia – Bean to Brew Coffee Tour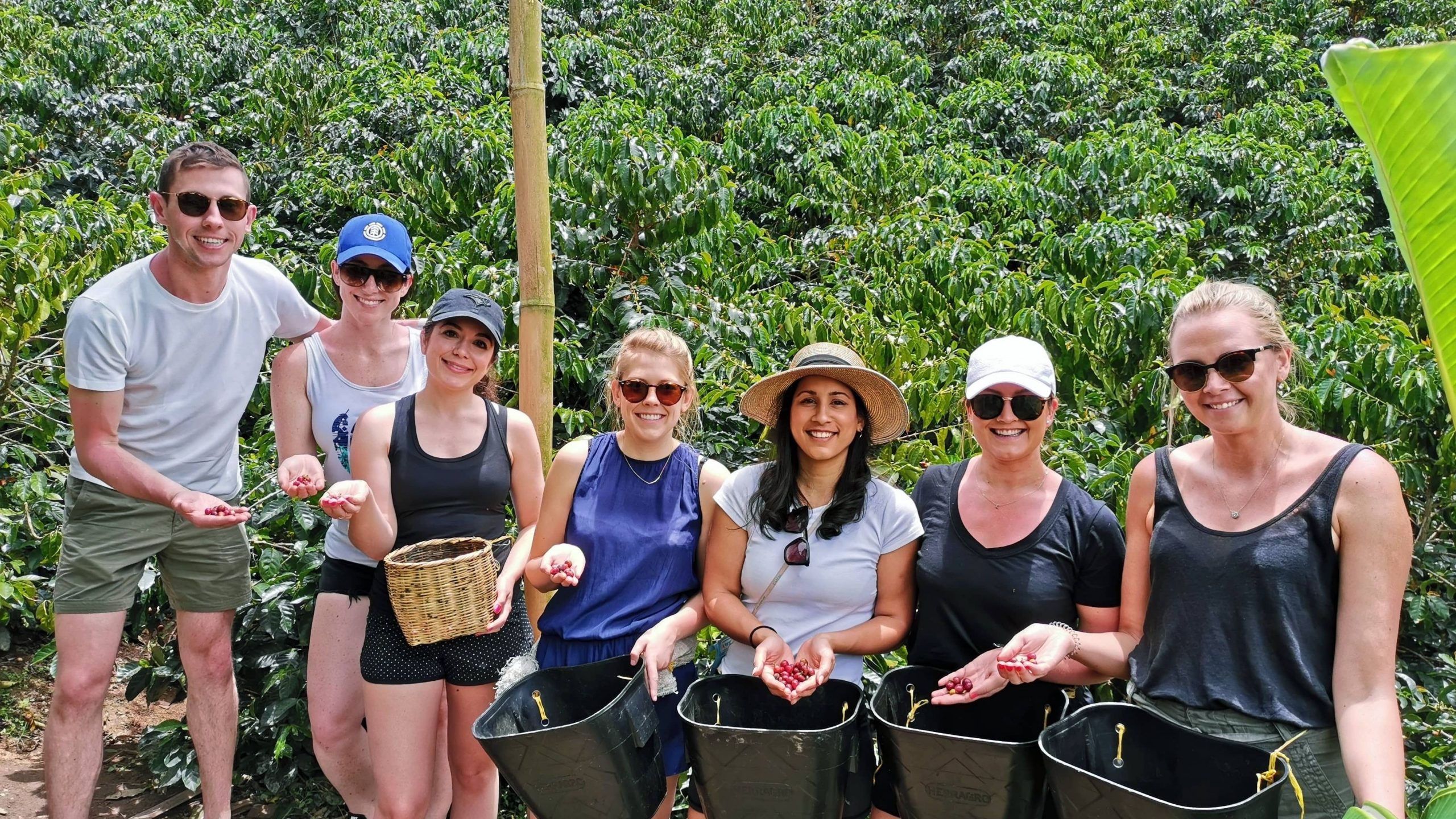 Blessed with an ideal geography and climate for growing coffee, Colombia produces some of the world's best coffee. Meet up with a master barista in Bogota or Cartagena to fine-tune your palate by sampling beans from different regions in Colombia and discover how various brewing techniques affect flavor. If you really want to get down to the soil of coffee production in Colombia, journey to a family-run farm for a hands-on coffee tour. See the whole process from seed to cup—and you can even head into the fields to pick coffee cherries yourself.
Vienna, Austria – Elegant Coffee Houses
In Vienna, coffee is not just a drink, it's an experience. Listed as part of Vienna's intangible cultural heritage, UNESCO describes Viennese coffee house culture as a place "where time and space are consumed, but only the coffee is found on the bill." Relaxing in elegance as you enjoy your drink—and perhaps a slice of cake—served on a silver tray is a coffee vacation in itself. Avoid the tourist-crowded coffee shops by taking a food and coffee tour with a local.
Hawaii, USA – Kona Coffee Plantation Tour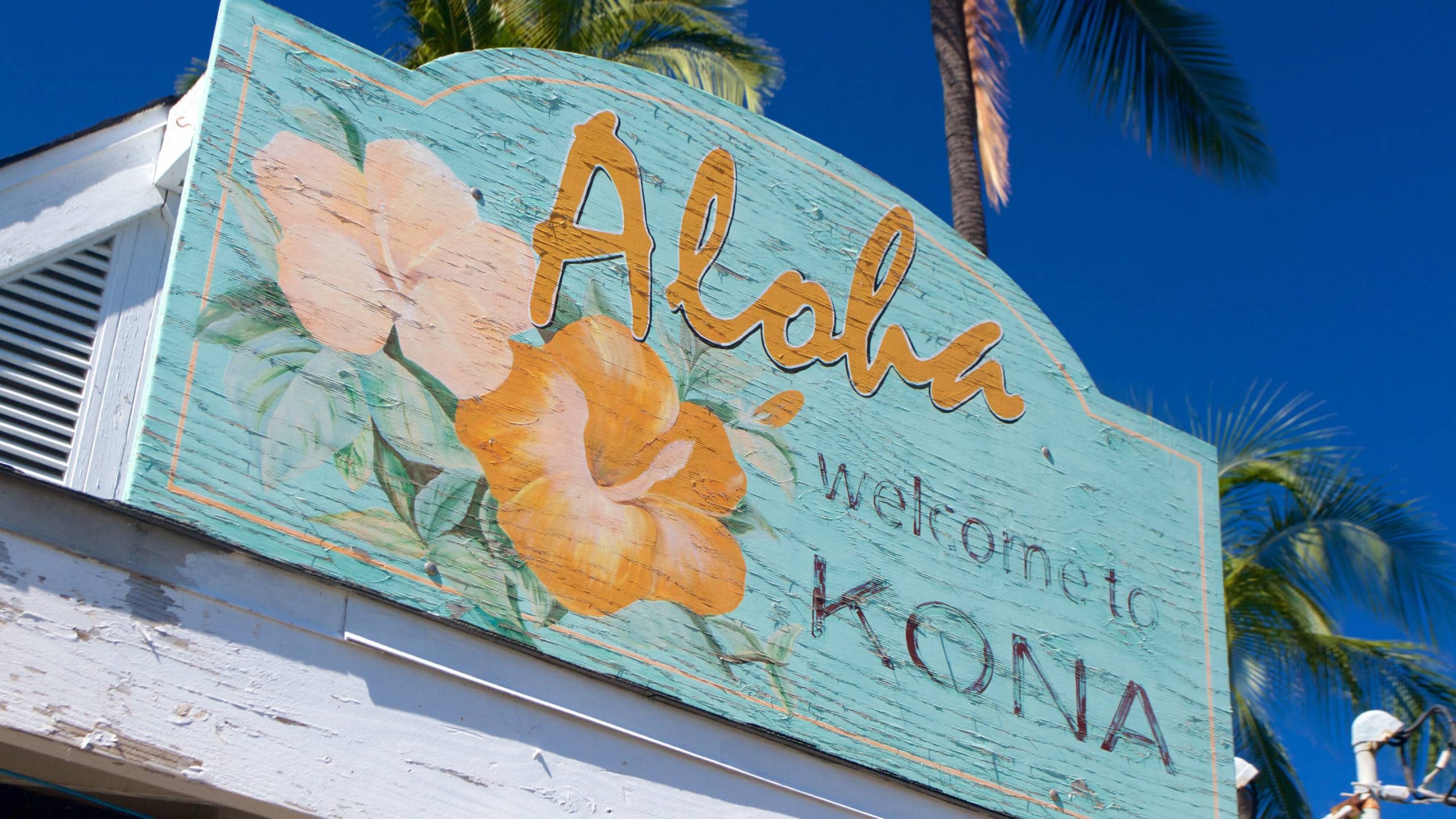 One of the priciest and most prized coffees in the world, Kona coffee grows only on the slopes of Hualalai and Mauna Loa on the Big Island of Hawaii. Tour a Kona coffee plantation to see how this gourmet coffee goes from bean to brew. Then, sample its sweet, fruity flavor and see if you can detect its natural hint of nuts or spice when you drink a freshly roasted cup.
Tips for Buying Kona Coffee in Hawaii:
Look for labels that say 100% Kona coffee. Many gift shops in Hawaii sell Kona coffee blends that are usually only 10% Kona coffee beans.
Buy whole beans instead of grounds. You get more flavor when you grind them just before brewing.
Store your coffee in an airtight container in the freezer to optimize freshness when you return from your coffee vacation.
Indonesia – Caffeine-fueled Island Hopping
Of course, a world coffee tour wouldn't be complete without a trip to Java. Visit the Banaran Coffee Plantation that has been growing quality robusta coffee since 1919 and enjoy a caffeinated cup of java in Java. Indonesia produces quality roasts across its islands, but be sure to include Bali on your coffee vacation. Sample beans sustainably grown alongside vanilla vines and cinnamon and clove trees while hearing about the socially responsible practices of Geo Coffee on a tour on Bali.
Seattle, USA – One of the Best Coffee Cities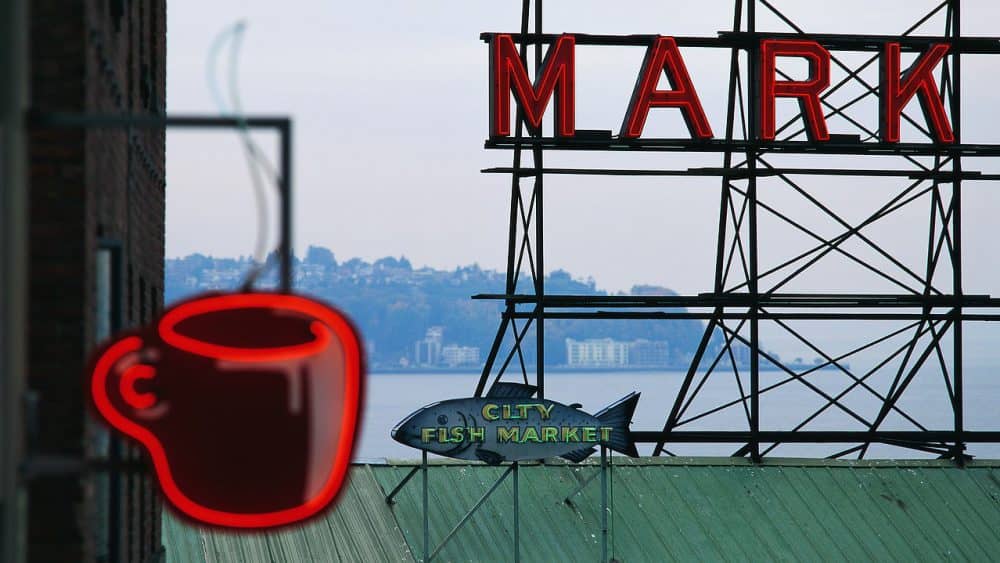 It's no secret that Seattle reigns as the epicenter of coffee culture in the United States. Birthplace of Starbucks, you can even buy your favorite roast at the original location in Pike Place Market. But beyond the coffee giant, Seattle thrives with a buzzing coffee culture in its many amazing coffee shops. Any coffee-lover's trip to Seattle should include sipping your nitro cold brew while looking out through a rain-streaked window.
Vietnam – Vietnamese Coffee Vacation
As the second-largest coffee producer in the world, Vietnam brews its own unique style of coffee that's well worth a trip. Vietnamese coffee starts with robusta beans, known for their high caffeine content and bitter bite, roasted with butter and brandy. Traditionally, the coarsely ground beans are brewed through a metal drip filter called a phin then mixed with sweetened condensed milk. You can have it cool with ice or whipped with an egg for a custardy beverage. Discover all the ways to appreciate coffee in Hanoi with a local guide.
Which of these coffee tours and trips do you want to take the most?