By Expedia, on December 23, 2019
What to Know for Visiting Australia's Gold Coast
Australia's Gold Coast is the land of sun, surf, and sand. Known for its prominent surf breaks, pristine beaches, balmy climate, and rainforest hinterland, the Gold Coast is one of the top destinations in Australia and an excellent spot for a beach retreat. Take a look at these travel tips for traveling Gold Coast and advice to make the most of your visit.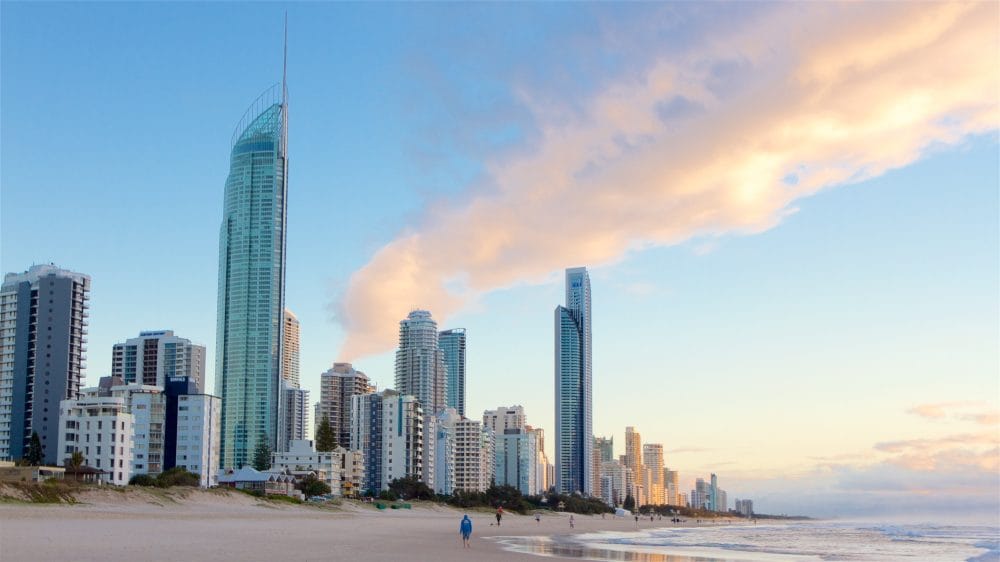 When to go
The Gold Coast has nearly year-round sunshine and comfortable temperatures of 69-83°F in the summer. In winter, the temperatures are only slightly colder at 54-70°F. The Gold Coast's peak tourist season is during the autumn months of June to August and the winter months of September and October, so the best time to visit is during the spring and summer for low rates and fewer crowds. If you're going to spend time in the hinterlands, keep in mind that the temperatures may be slightly cooler, but still comfortable. Gold Coast is known for many exciting sporting events as well, such as the Corona Open Gold Coast, which are fun to attend.
What to pack
Depending on when you visit the Gold Coast, you may need to pack some extra layers to anticipate cooler days or nights. If you're traveling during the winter season, be sure to pack some warmer layers and a lightweight jacket, especially if you're planning to hike inland. You may also want to bring a variety of footwear for the beach, hiking, and strolling around town. The sun gets hot in the Gold Coast at any time of year, so be sure to bring sunscreen and use it regularly to avoid burning.
How to get around
From the U.S., you can fly from major cities in the country to major cities in Australia, many of which connect to the Gold Coast. Once there, you can take a bus or rail from Brisbane or Sydney to the Gold Coast cities. As one of Australia's biggest tourist destinations, the Gold Coast has many forms of public transportation. You can get around with heavy rail, buses, and light rail, which will take you to the nearby towns, cities, and airports. You could also rent a car to move around the Gold Coast and tour at your own pace, or rent a bike and enjoy the sunshine by cycling around the city.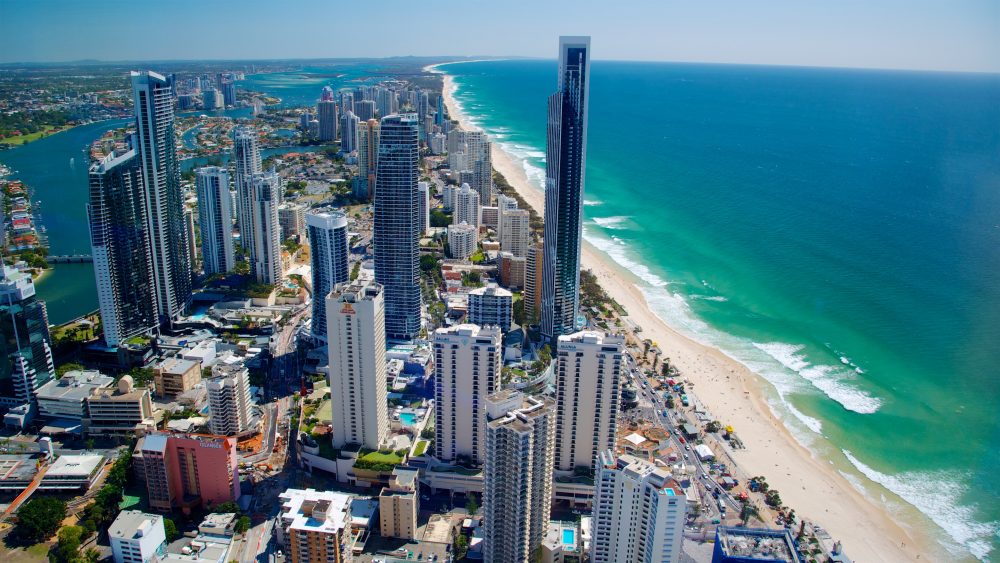 Experience the nightlife
The Gold Coast is one of the top destinations for nightlife in Australia, especially in Surfers Paradise. You could also visit Burleigh or Coolangatta, which offer more low-key nightlife. Wherever you choose to party, the coastline is filled with bars, restaurants, live music venues, clubs, and other nightlife establishments so you can party until the sun comes up. There are also pub crawls and other themed events that take you to the hottest spots in the city, perfect for experiencing a little of the culture as locals and tourists meet.
Go whale watching
When you're planning your trip to Gold Coast, one of the things you'll wish you knew is that it's one of the best places in Australia for whale watching. Between June and October, humpback whales migrate along the coast to mate, and they return later in the season. If you're going to travel during the season, Gold Coast has many headlands for spectacular viewing as the whales come close to shore, or you can book a whale watching tour to see them up close. You should also know before you go that these tours and cruises often come across other fascinating sea life, such as turtles, dolphins, and orcas.
Learn to surf
Known for its many surf beaches and prominent breaks, Gold Coast is one of the best places for world-class surf experiences. One of the best travel tips you can get is to try surfing while you're there, even if you've never done it before. The area has plenty of surf schools and instructors that can teach you to surf in one of the beginner beaches. If you're a seasoned pro, you can hit the waves at one of the more famous breaks to hone your skills.
Spend time on the beaches
Even if you don't plan on trying out any new watersports, the Gold Coast has a long stretch of white-sand beaches that are ideal for a relaxing beach trip. If you're going to bring the kids, the best place is Coolangatta Beach and its calm, sheltered waters. If you're looking for more adventure, Main Beach and Burleigh Heads are the top choices. For beginner surfers, be sure to visit the Spit at Surfers Paradise. For snorkeling and diving, head to Wave Break Island.
Try the region's famous culinary scene
The Gold Coast has a spectacular culinary scene with just about every cuisine you can think of. You'll find numerous high-end restaurants and coffee shops throughout the area for breakfast, lunch, and dinner. The best way to experience the culinary culture of Gold Coast is with local specialties, however, such as Morton Bay bugs, ocean trout, and other fresh catches, which can be found at local Australian restaurants near the water. To turn your dinner into an experience, be sure to try the local wine or beer pairings.
See Twin Falls
Twin Falls is one of the most beautiful and well-known waterfalls in the state. Found in Springbrook National Park, the waterfalls are nestled in the rainforest and require a short, easy hiking tour through the lush trails to get there. Once you arrive, you can have a picnic, hike to the Canyon lookout for great views of the falls, or pass behind the falls for a unique perspective. In addition to getting great photos and views of the waterfalls themselves, they're also surrounded by a stunning landscape that's home to a variety of unique wildlife, particularly birds.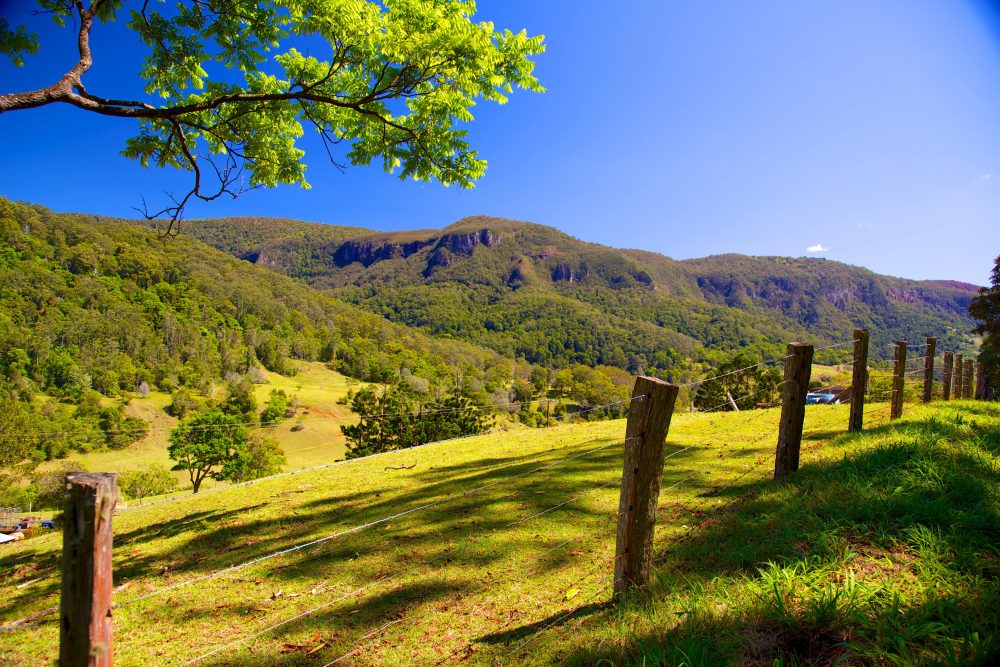 Hike the hinterland
The beaches of the Gold Coast draw many visitors, but the hinterland has just as much to offer. What to know before you go is that the hinterland boasts charming mountain villages and a vast national park to explore, which is perfect for outdoor enthusiasts. You can spend your time exploring the Gondwana Rainforest, biking through the wine valley, or seeing the rainforest by treetop canopy in Lamington National Park. If you prefer, many tour companies offer tours and safaris to see the natural wonders in the hinterland.
Ready for your trip?
Now that you have all the tips and essential information you need before visiting the Gold Coast, it's time to get ready for your trip. Visit Expedia to check out Gold Coast vacations and get ready for the time of your life!