By Expedia Team, on August 12, 2022
7 National Parks that will Scare the Living Daylights Out of You
Everybody's heard of haunted houses, but haunted National Parks? Surprisingly, these green, tranquil spaces are also often backdrops for gruesome ghost sightings and other petrifying paranormal activity. And we're not talking about one-off stories or urban (or in this case, rural) legends. All of the below top the list of the most "haunted" National Parks in the United States – places with an unexpected dark side. We dare you to hike alone…
Mammoth Cave National Park, Kentucky
It's spooky enough that Mammoth Cave is the world's longest cave, with more than 400 miles of mapped passageways. It also has a dark past of pre-Civil War slaves working as guides, resulting in more than 150 documented paranormal events. Rangers have reported seeing apparitions of former slaves, getting shoved, and hearing cries for help and footsteps with no one around. Not what you want to hear before entering a pitch-black cave.
Distance to Louisville: 90 miles
Where to stay: Grand Victorian Inn
Acadia National Park, Maine
Dare you set foot in the Devil's Oven? The sea cave, which is located on Acadia's ruggedly beautiful Mount Desert Island, was once one of the park's biggest attractions, but has since been removed from all maps and signage due to visitors getting trapped with the changing tides. Legend says the Devil's Oven got its name from ancient rituals where early man would drown or roast to death people thought to be evil. Others believed it was a portal to the underworld. Whatever happened there, night-time visitors today report gleaming lights and flashing from within the cave while daytime visitors recall wailing and chilling chants. Hiking to the cave is possible only during low tide, though it can also be viewed via kayak from the water.
Distance to Portland: 170 miles
Where to stay: Bar Harbor Manor
Badlands National Park, South Dakota
There's a fascinating story about how South Dakota's Badlands got its name: while guiding and escorting early American settlers across the Great Plains, some Native tribes would straight-up circumvent the area out of outright fear. As in, "Bad lands. Don't go there." In fact, the park has an otherworldly, if not alien look to it. At the western end of the park, hikers to Dog Watch Butte report ghostly gestures, sightings, and blood-curdling shrills. No thanks.
Distance to Rapid City: 60 miles
Where to stay: Badlands Frontier Cabins
Gettysburg National Military Park, Pennsylvania
Gettysburg is the bloodiest American battlefield by far, thanks to its more than 50,000 casualties. Since the 1880s, park visitors have heard the disembodied sounds of gunfire, drum rolls, and war cries around the park, but especially within Devil's Den—a rocky hill used during the second day of battle. Park rangers and visitors have also witnessed soldier phantoms, headless horsemen, and malfunctioning cameras from time to time. Given all of the loss of life and paranormal activity, it's easy to see why Gettysburg is known as one of the most haunted places in America. Nearby Antietam National Battlefield, another gruesome battlefield in Maryland, reports similar activity.
Distance to Baltimore: 57 miles
Where to stay: Gettysburg Hotel
Grand Canyon National Park, Arizona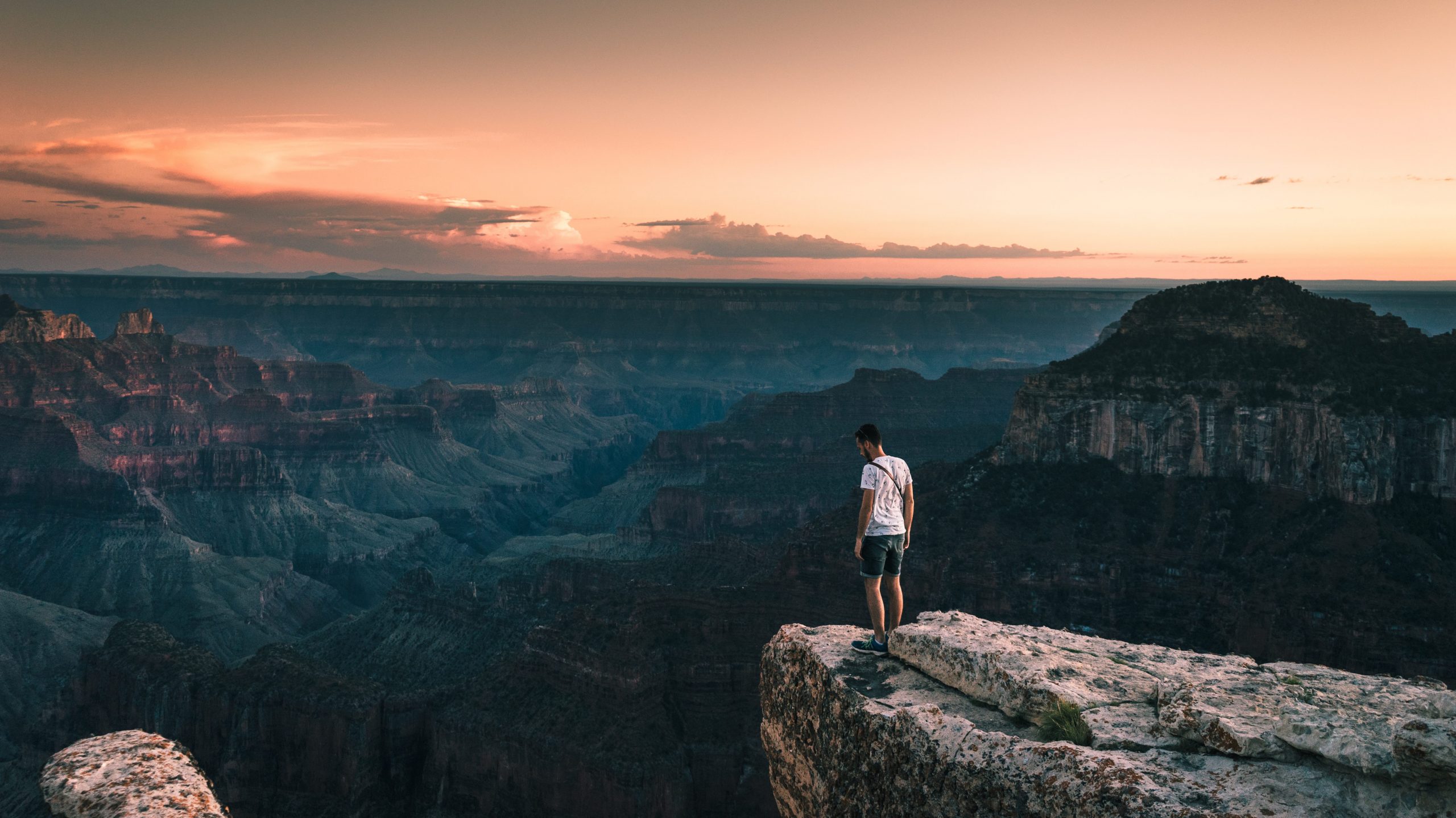 Something as big and deep and old as the Grand Canyon simply has to hold secrets. Sometimes those secrets get out. With human activity dating back 4,000 years, the Grand Canyon is full of stories of ghost sightings and strange sounds. The most terrifying is the Wailing Woman, sometimes seen on stormy nights along the Transept Trail in the less busy North Rim of the park. It's believed she committed suicide after learning that her husband and son had died in the canyon. Other spirit sightings have been reported in El Tovar, Crash Canyon, and (not surprisingly) Phantom Ranch.
Distance to Flagstaff: 75 miles
Where to stay: Thunderbird Lodge
Olympic National Park, Washington
Olympic National Park is downright beautiful with its rugged Pacific coastline, glacier-topped peaks, and temperate rainforests. But on a foggy, drizzly day (which happens a lot), it can be super eerie—the perfect backdrop to a murder movie or easy-going camping encounter with the undead. Several ghost sightings have been reported along the Spruce Railroad Trail, where a woman was brutally strangled to death during the Great Depression. She is now known as "Lady of the Lake." We do not care to meet her.
Distance to Seattle: 138 miles
Where to stay: Lake Quinault Lodge
Rocky Mountain National Park, Colorado
"Red Rum…" It's hardly surprising that the hotel that provided inspiration for Stanley Kubrick's The Shining is regarded as one of the most haunted hotels in America. Though it is not actually featured in the film (the Timberline Lodge in Oregon was used for the exterior shots), The Stanley did enough to create that memorable work of fiction: when author Stephen King checked into the hotel in 1974 with his wife Tabitha, he had a nightmare that inspired him to write the book. The Stanley Hotel sits just outside of the spectacular Rocky Mountain National Park, in the tourist town of Estes.
Distance to Denver: 70 miles
Where to stay: The Stanley Hotel
About the author: Blake Snow contributes to fancy publications and Fortune 500 companies as a bodacious writer-for-hire and frequent travel columnist. He lives in Provo, Utah with his supportive family and two dogs.