By Expedia, on December 12, 2019
Best Day Trips from Boston
Boston, Massachusetts' capital city, is one of the oldest cities in the country and a great destination for history buffs. There's plenty to see and do in Boston, but if you're wondering what are the best day trips from Boston, here are the top options for a fun day out of the city.
Martha's Vineyard is one of the best day trips from Boston. Located on the south coast of Cape Cod, you can reach the island by ferry from the city. Martha's Vineyard is filled with fascinating attractions like historic art galleries and lighthouses, beautiful beaches, and heritage whaling ports. You can tour Victorian cottages, hike on the Aquinnah Cliffs for views of the coast, or spend your day relaxing on the beach. If you want to go even further, you can visit the island of Chappaquiddick.
Kennebunkport is just a short driving distance from Boston and offers a quiet seaside retreat. The coastal town boasts gorgeous beaches with dramatic cliffs, as well as intriguing historic sites to explore. You can tour the historic St. Anne's Episcopal Church, hike to the Goat Island Lighthouse to see views of the fishing villages, or spend time learning about local history and nostalgia at the Seashore Trolley Museum. If you want to get some shopping in, head to Ocean Avenue for a variety of boutiques.
If you're looking for a cultured experience close by Boston, Newport is a great option. The vibrant city is in nearby Rhode Island and has an affluent culture that's showcased in the beautiful Gilded Age mansions, harbors filled with yachts, and fine shopping and dining. There are many unique attractions in Newport, such as the International Tennis Hall of Fame and the Breakers, a historic mansion with architectural details modeled after a renaissance palace. If you want to see more of the coast, the Cliff Walk offers sweeping views of the picturesque waters and cliffs.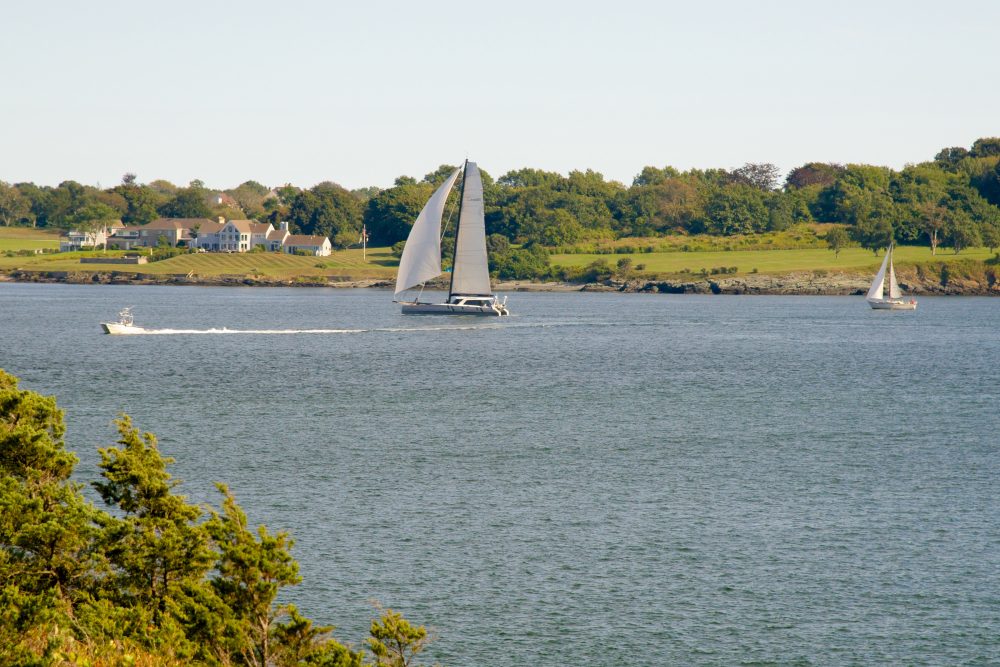 If you're deciding where to go near to Boston, Portsmouth is a wonderland port city with an array of fun attractions to explore. The city is just a short drive from Boston and boasts marvelous attractions like the former research submarine U.S.S. Albacore and the historic Strawbery Banke Museum, which uses staff in period costumes to demonstrate traditional crafts. You'll also enjoy strolling through the city to see vibrant gardens, boutique shops, and picturesque boat docks among historic homes.
The fascinating city of Plymouth is one of the best day trips from Boston and just a short driving distance. Plymouth gained fame as the first Pilgrim settlement and is home to Plymouth Rock, the landing site of the first settlers. You could see many other valuable heritage sites in Plymouth, such as the Mayflower II, a replica of the Pilgrims' ship and Plimoth Plantation, a recreated Pilgrim village. You can also see fun places like the Edaville Family Theme Park and the Blake Planetarium.
Salem is close by Boston and one of the top getaways from the city. The city is famous for its sensationalized witch trials in the 17th century and many of its attractions center around that lore, such as the Witch House and the Salem Witch Museum. You could also learn more about the city's seafaring history in the Salem Maritime National Historic Site, or peruse an extensive collection of global artwork and artifacts in the Peabody Essex Museum.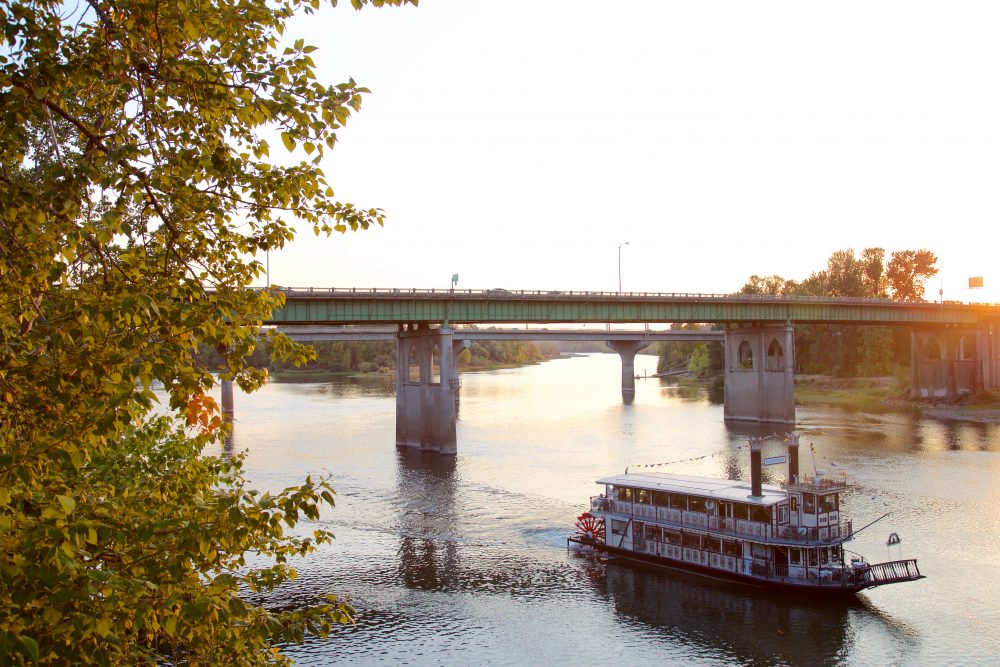 For history lovers, Old Sturbridge Village is an excellent destination and a great way to get out of Boston for a day. The living history museum in Sturbridge offers a glimpse into life in New England between 1790 and 1830 with period buildings and costumed actors. The museum is home to a large collection of antique structures, a working farm, and water mills, so you can see places like a blacksmith shop, a school, a cider mill, and law offices.
If you want to get out of Boston and enjoy some time by the sea, Cape Cod is one of the most popular beach areas and a fun day trip. The cape is home to charming villages, delicious seafood restaurants, historic lighthouses, and beaches on the bay and ocean. One of Cape Cod's claims to fame is the John F. Kennedy Hyannis Museum, which is on the fascinating Kennedy Legacy Trail. Other highlights of Cape Cod include the Pilgrim Monument and the Cape Cod Museum of Natural History.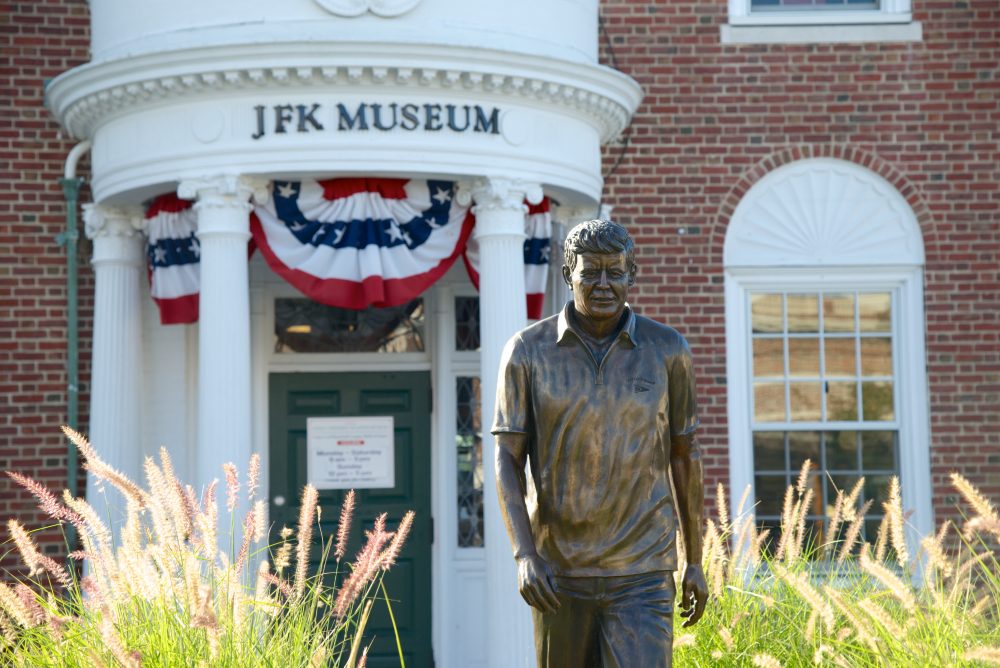 Plan your trip to Boston
With so many things to do around Boston, it's time to plan your next retreat. Visit Expedia to explore Boston vacations and get great deals on accommodations and attractions in and around the city.